We're really enthusiastic about food here at Go City Card, particularly anything involving guacamole, so naturally, we made it our mission to find the best tacos in Boston. There were lots of great places to choose from, but when it came to narrowing down the list of the 5 most delish, these were our picks:
5. Tenoch
Tenoch is a hole-in-the-wall gem of a taco joint in Boston. Their menu features lots of taco choices (we recommend the carnitas, it doesn't disappoint) and other authentic Mexican dishes. Even though this is a post about tacos, we can't help but give an honorable mention to their tortas (which we couldn't resist ordering when we saw it on somebody else's plate) and we highly recommend leaving room for one of those.
Insider tip:
they have a food truck, too. Check their
twitter
to track them down.
Location: 
3 Lewis St. Boston, MA 02109
4. Naco Taco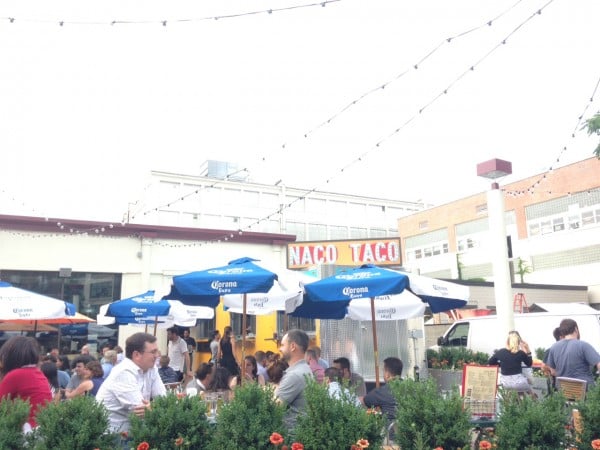 Boston's newest addition to the taco scene is the highly anticipated Naco Taco. Located in trendy Central Square, its outdoor beer garden atmosphere is casual and fun. Start with the burnt pineapple salsa and the rosé sangria (pleasantly spicy) and then get the steak or carne asada tacos for a perfect meal. Location: 297 Massachusetts Ave. Cambridge, MA 02139
3. The Painted Burro
There's nothing greater than sipping on a margarita and sampling tacos with friends at The Painted Burro. The vibrant atmosphere and friendly staff add to the experience. Our recommendation: the Chorizo de la Casa taco (but we're partial to anything with a runny egg on it).
Location:
219 Elm St. Somerville, MA 02144
2. Mija Cantina & Tequila Bar
For a Boston visitor, this one is an easy choice due to its convenient location. Located right in Faneuil Hall, Mija Cantina serves up a mean plate of tacos (and an equally good margarita, if we do say so ourselves). Despite its touristy location, Mija's is anything but a tourist trap and features some lighter fare on the menu. Insider tip: if it's a nice night out in Boston, head here to enjoy some open-air seating.
Location:
Faneuil Hall Marketplace, 1 S Market St. Boston, 02109
1. Lonestar (our #1 pick!)
Although it's a little bit out of the way, Lonestar Taco Bar is worth the trip (just hop on the 86 bus from Harvard Square). Each taco is a bite-sized flavor masterpiece. Start with the guacamole, order 2-3 tacos, and be sure to order some grilled street corn to share.
Location:
479 Cambridge St. Allston, MA 02134 Did your favorite Boston-area taco joint make the list? Let us know in the comments. In between stuffing your face with the BEST tacos, check out some of our top picks for
things to do in Boston.