Back Bay is one of Boston's most affluent districts, with plenty of places to go and things to see. So, if you're visiting Boston and thinking of staying in the area, you'll want to know what's good. Well, we'll tell you what's good. Right here, right now. Read on, and discover the best things to do in Back Bay, Boston!
Including:
Trinity Church
Boston Public Library
The Mapparium
Boston Marathon Survivor Memorial
Places to eat
and more!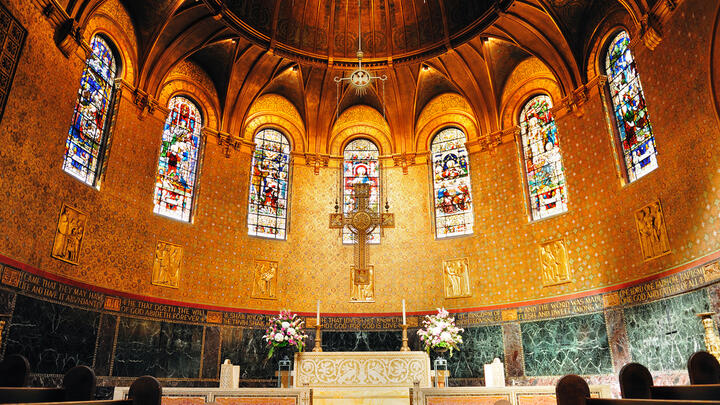 The Holy Trinity (Church)
Let's start this shindig with something holy. If you want to explore a fascinating holy place, whether you're religious or not, check out Trinity Church. Even from the outside, its ornate design is mesmerizing. But step inside, and you'll be treated to a feast for the eyes. Practically every inch was handpainted, and the whole thing was overseen by prominent American artist John La Farge. 
From the pre-Raphaelite windows to the awe-inspiring murals, it's a great place to visit in Back Bay. The church itself does lots of community outreach, so if you're in the area on a Sunday, feel free to go to one of their services.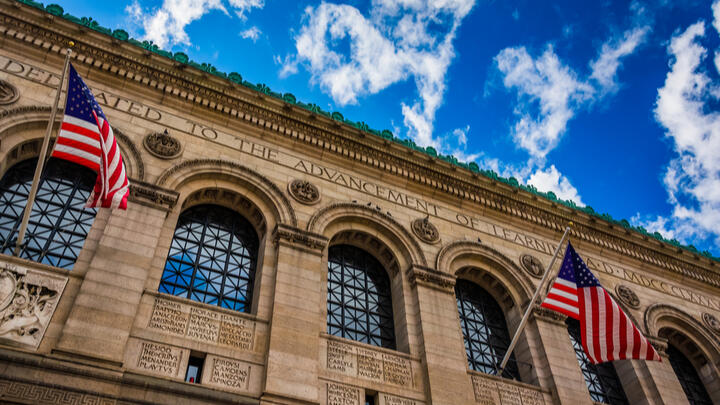 Words are worth it
Libraries are the spine of our nation. That was a book pun, and no, we won't apologize. Wordplay is one of life's many joys. And if you like wordplay, books, and libraries, then you'll love Boston Public Library! What a terrible segue!
This labyrinthine monument to learning is a frequent hang spot for students and researchers. Visitors will often find students at their laptops, staring at empty word documents with tears in their eyes. But never mind them, they made their bed. Instead, get lost in its many, many aisles. You'll likely find any book you're looking for within its massive walls. 
But if that wasn't enough, there are also regular talks and readings held there throughout the year, and you can even get a tour of the place if you're too overwhelmed by all the learning. 
Map it out
Mary Baker Eddy was a special person. Not only did she overcome the adversity that came with being a female academic in the 19th-century, but she wrote a groundbreaking book that kicked off the movement that we now know as Christian Science. 
So, why not find out more about this fascinating woman at The Mapparium? You'll walk across a bridge through the three-story, stained-glass Mapparium globe, enhanced with music and special lighting effects. It will give you a whole new perspective of Earth's geography, thanks to the concave, mirror-imaged view it offers. 
Explore the library, which has artifacts from her life you won't see anywhere else. You'll learn how The Mapparium was built and take a guided tour of The First Church of Christ. In the original 1894 church building, you'll find one of the world's largest pipe organs too!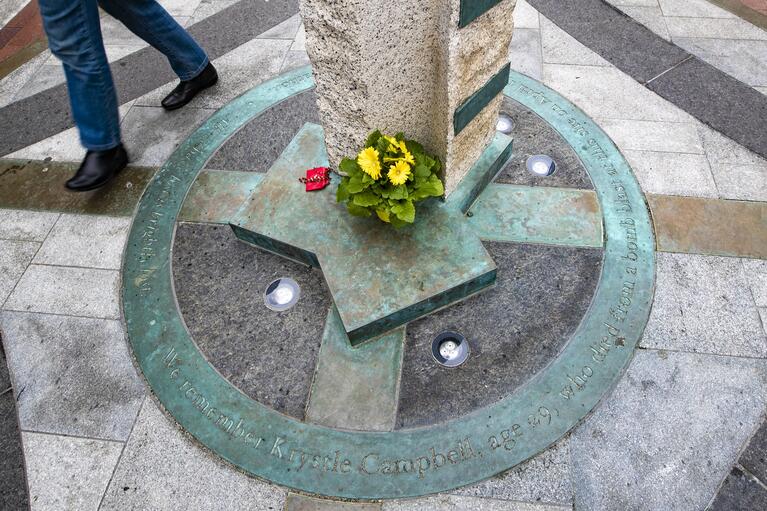 Image courtesy of Jesse Costa/WBUR 
To those we lost
The Boston Marathon bombing was an event that shook the world. If you would like to pay your respects, you can visit the Boston Marathon Survivors Monument. 
The artist worked diligently with the families of the deceased in its design, ensuring it captured their spirit and personality. The two installations on Boylston Street are 20ft tall bronze spires that contain light-emitting glass tubes, ensuring the people taken in the bombing will be remembered forever.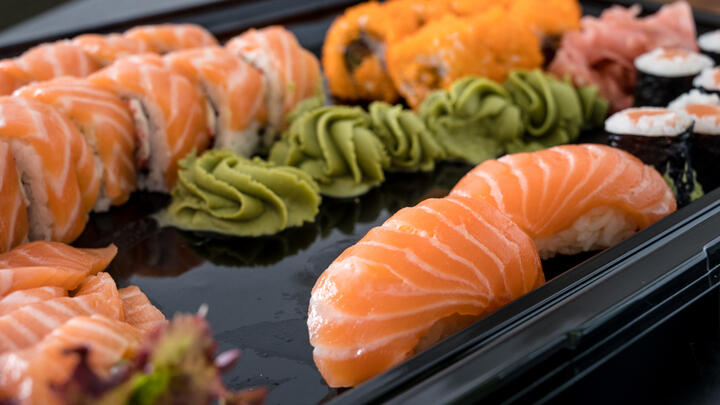 Where to eat
You may need a bite to eat after all that sightseeing. Thankfully, Back Bay has some fantastic eateries that will welcome you with open arms. These are our favorites!
If you're looking for interesting Far East dishes, then Uni will fit you like a Japanese glove. This contemporary izakaya restaurant offers a host of street food-inspired plates, as well as Japanese favorites like Sashimi and Nigiri. Take a seat beneath the dim lighting, explore the expansive menu, and find a new dish to add to your favorites!
If American seafood dishes are more your thing, don't you worry. Select Oyster Bar brings New England Seafood to your table, with a Mediterranean twist to boot. While you're free to stop by for a glass of wine and some oysters, you'll be missing out if you don't hunker down for dinner. The Maine Lobster Salad is something else, and for a fish joint, they even do a mean rib eye!
Speaking of rib eye, if steaks more you scene, Grill 23 is one of the best in the country. This award-winning steakhouse is the go-to site for local business meetings, so bear that in mind if you're thinking of heading there on a weekday. But never mind the white-collar hollering, sit down, stare at their table until they relent, and enjoy some of the juiciest steaks around.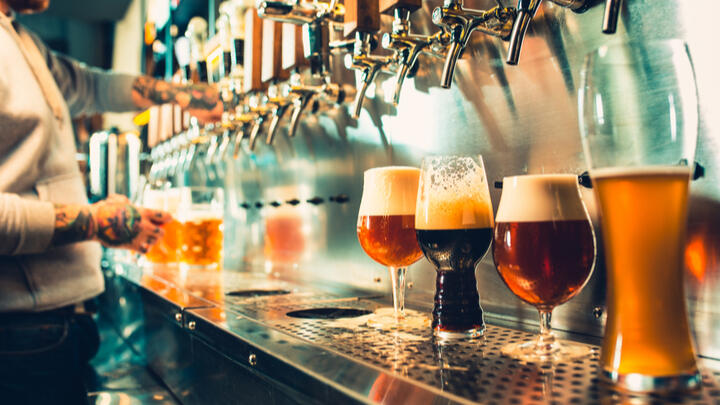 Where to drink
Let's end this with a look at the nightlife. If you're looking for a drink or three to see out the evening, then Back Bay has many delightful watering holes, no matter your desire. 
Want something casual? Try The Pour House. This sports bar contains a whopping 17 TV screens, showing a variety of games throughout the week. You'll also find a wealth of affordable beers, bar food, and your standard cocktails. It may be a no-frills kind of place, but sometimes, that's exactly what you're looking for. 
In the mood for something slightly fancier? City Bar is an elegant watering hole located in the century-old Lenox Hotel. And, given the likes of Babe Ruth and John Travolta have graced its elegant tables at one time or another, it's the kind of pedigree that guarantees you a great cocktail and a great time. Combine that with a hefty wine list, romantic lighting, and swanky decor, and it's the perfect date spot if you're looking to impress that someone special. 
And finally, if you're looking for something a little louder, then you have to hit up the Bukowski Tavern. Named after famed author Charles Bukowski, who penned the likes of Factotum and Ham on Rye, among many other novels and poems, this is a Boston bar through and through. You'll find a huge selection of delicious beers, brewed both locally and abroad, some high-quality bar bites, and the kind of larger-than-life atmosphere that makes Boston the city it is!
And that's our list of the best things to do in Back Bay, Boston!