Looking to spend your vacation in Boston, but not sure where to set up your home base? Why not try Beacon Hill? This affluent area of the city has plenty of things to see and do, as well as places to eat and drink. Take our word for it and read on, as we've done all the research for you! So sit back, relax and read on as we talk about the best things to do in Beacon Hill, Boston!
Including:
Parks
Freedom Trail Walking Tour
Massachusetts State House 
Weird gifts
Dinner ideas
and more!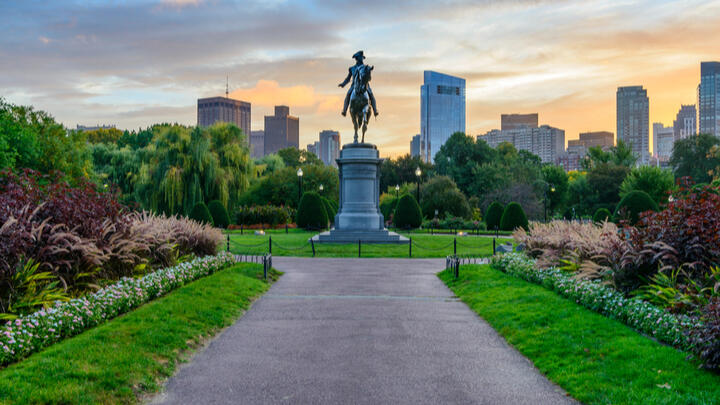 Common People
Sometimes, even on vacation, you just want to relax in the great outdoors, breathing in the fresh air as birdsong fills your ears. Well, you're in Boston, so it's not like there are rolling hills of green or grandiose canyons to look upon. Instead, you'll need to go to one of Boston's great green spaces to get your fill of mother nature. Thankfully, Beacon Hill has some fantastic parks to prowl. Don't actually prowl them. You're not a cat. 
Firstly, why not stop by the country's oldest public park? Since the 1630s, Boston Common has been a popular destination for tourists and locals. Its 50 acres touch five of the city's main streets, two of which are in Beacon Hill. So it counts. Be sure to check out Brewer Fountain Plaza for some sweet social snaps. 
Or, if you like your plants more exotic and fancy stretching your legs a little bit more, Boston Public Garden is a stone's throw from the Common. The country's original botanical gardens, it's become rather famous for it swan-like boats, which many romantic comedies have used throughout the years. Besides all the amazing flora and the big swan boats, there's plenty of history to discover too, so feel free to take a guided tour if that's your thing. Or just sit down, relax, and drink it all in. Up to you.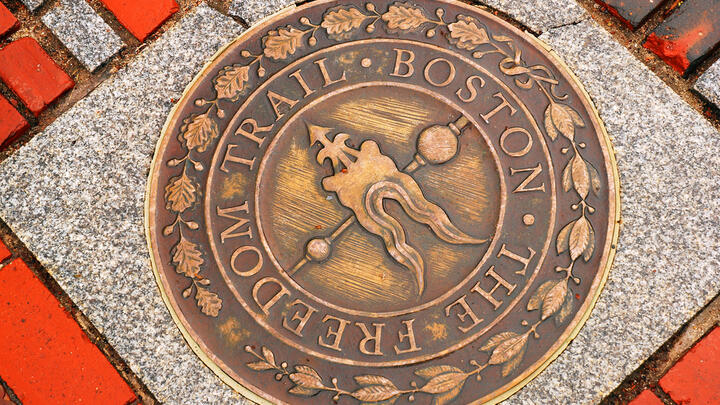 On the trail of freedom
Boston's famous Freedom Trail also snakes its way into Beacon Hill. So, if you're feeling historical, curious about the nation's history, or just want to experience talking to someone in funny old-timey clothing, why not take a tour?
This 90-minute, one-mile historic city tour follows Boston's world-famous red brick path. Participants will hear over 250 years of history come to life as they pass by Boston's historical sites, such as Boston Common, Massachusetts State House, Park Street Church, the Boston Massacre Site, and King's Chapel. Famous historical faces like Josiah Quincy, Henry Knox, and Phillis Wheatley will tell you their own stories and share lively anecdotes about the places, events, and drama of the American Revolution and beyond. Well, not really them. It's actors. Those guys are all long gone. 
If you even have just a fraction of interest in the country's independence or history, the Freedom Trail Tour is easily one of the best things to do in Beacon Hill when you visit Boston!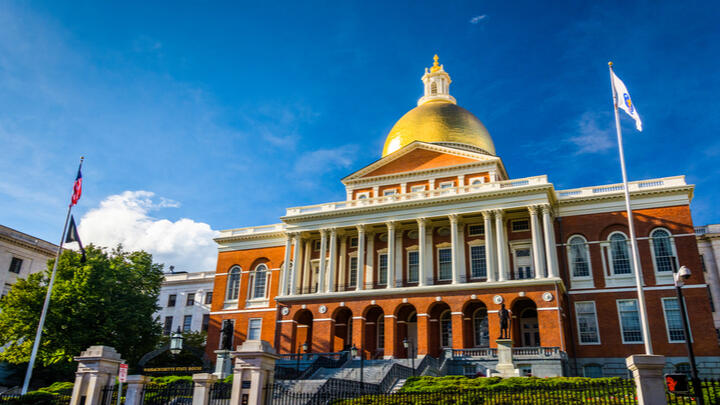 The State of play
If all the tasty history wasn't enough, why not make room for another course? Our dessert menu only has one historical item on it, a braised Massachusetts State House that's simply dripping with historical intrigue and information. 
The large, golden dome is visible from many parts of the city. As such, it's a beacon you should not miss. And how can you miss a beacon when you're in Beacon Hill? They offer free tours to all visitors, so why not go and learn some things?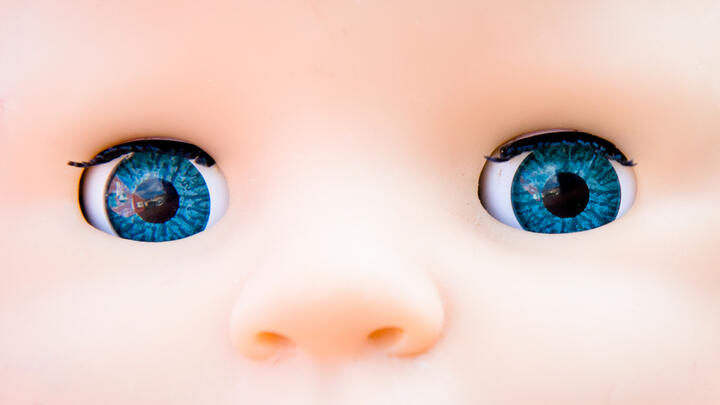 Oddities
We've all been there. You're on vacation, and the expectation from your congregation is to bring them back gifts that will cause elation. But what gift do you get? Do you even know what they like?
Don't worry about any of that. Go with your gut and head down to Black Ink. Inside, you'll find a world of curious oddities, from shot glasses to dinosaurs, weird baby toys to cat-themed chopstick rests. If it sounds strange and disparate, that's because it is. But it wears that randomness on its sleeve. Some of it is Boston-themed, and some of it is not. Well, it's better than a cheap postcard with a tacky tagline, isn't it?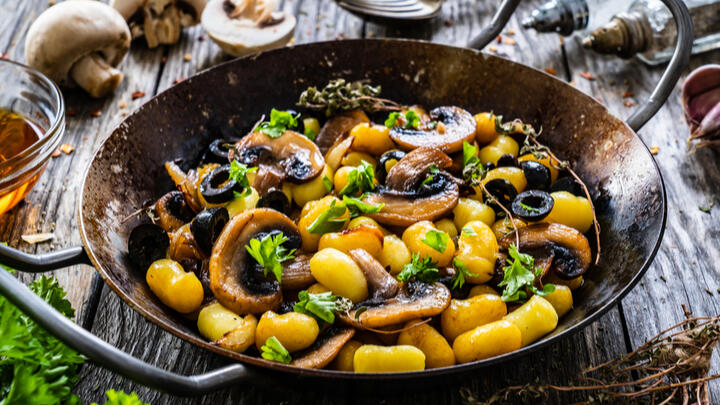 Winner winner get some dinner
Let's move swiftly onto food, now. Beacon Hill has some banging restaurants to sate your well-earned hunger. These are our favs. 
Start your day off with a bang at Beacon Hill Bistro. Yes, it's a restaurant in a hotel, but after you've tasted their winning delights, you'll wish you had booked a room. Their crispy chicken hash with eggs is sublime, and a great way to pack your body with protein to power the day ahead. 
Looking for a nice lunch spot? Hit up Grotto for some classic Italian dishes with a twist. The Gnocchi with short ribs, mushrooms, and gorgonzola in a red wine sauce is something else. But they do steak too, if you're not feeling like a little Italy. 
For a classy dinner, fork out for No.9 Park. Diners are welcomed by a pricey tasting menu and wine pairing, as well as a dress code. No jeans and tank tops here. However, the food is as delightful as the elegant decor, with its nouveau-cuisine spin on Italian classics.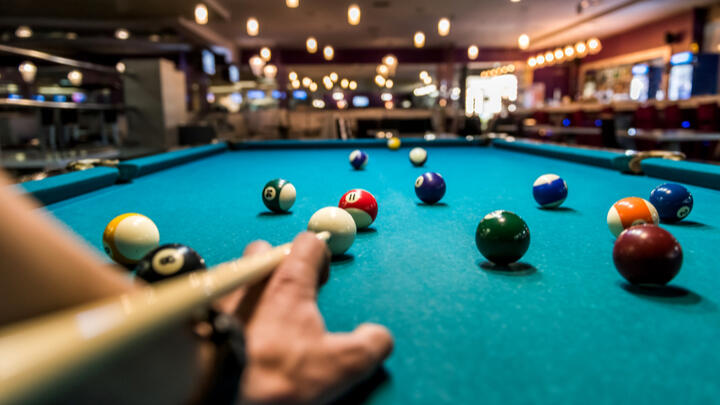 Liquid Bold
After all the dining and exploring, end the day with a couple of drinks. These are our picks for Beacon Hill's best boozers.
For an unassuming pint or three, the Seven Ale House has you covered. Bringing some of that Boston dock attitude to this gentrified area, you can settle in for a drink and overhear the locals talking about the ball game or something. 
Or, enjoy the speakeasy vibe of Carrie Nation Cocktail Club. Cocktails are the name of the game here, mostly created with craft vodkas, gins, and whiskeys. Grab a couple, play a game of pool, and forget about all your troubles, if only for a few hours. 
And those are our picks for the best things to do in Beacon Hill, Boston! Want some more East coast goodness? Check out Boston's best museums.