Even if you aren't a fan of baseball, you've heard of the iconic Fenway Park. But did you know that this neighborhood has much more than just a baseball stadium to explore? From world-famous museums to boutique shopping to top restaurants and bars, there's something to fit every vacation style near Boston's Fenway and Back Bay neighborhoods. If you're brainstorming for things to do near Fenway Park and in Back Bay during your trip to Boston, check out our list of the best local activities and attractions, including...
Fenway Park Tour
Museum of Fine Arts
Isabella Stewart Gardner Museum
Skywalk Observatory
Swan Boats of Boston
And more!
Save on Fenway Park & Back Bay Attraction Admission
Admission to many of these top Boston attractions and activities and more are included on the Go Boston pass. Choose as you go from dozens of top attractions and save up to 55% on combined admission vs. paying at the gate. See all available passes, attractions & prices – Learn more.
Things to do Near Fenway Park
Boston Red Sox Game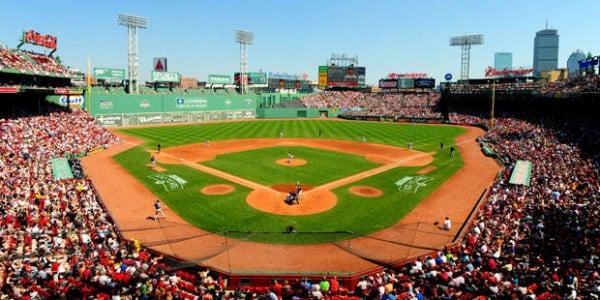 Start with the most obvious thing to do near Fenway – take in a game! If you want to see the Boston Red Sox in action, then now is the time to see the team hit the field. If you get tickets as part of a Go Boston pass, you'll also get VIP early access to the park, so you have plenty of time to settle in, grab some hot dogs, and maybe explore the park a little bit. While you're there, a can't-miss place for drinks and a meal is Bleacher Bar. It's located in the park itself, in what used to be old storage and batting cages. Now, it looks out onto centerfield through a few windows -- what a view! Getting In: Boston Red Sox tickets are included as an option on 3, 5, and 7-Day Go Boston passes. Availability for select games only.
Fenway Park Tour
Another way to indulge your love of baseball without the admittedly significant time commitment of a baseball game is with a Fenway Park Tour. This in-depth tour is a behind-the-scenes look at the famous sites of one of the most famous stadiums in all of baseball. Some of the sites you'll see include Pesky's Pole, the Green Monster, the Lone Red Seat, and more. Getting In: Fenway Park Tour tickets are included on the Go Boston pass.
Museum of Fine Arts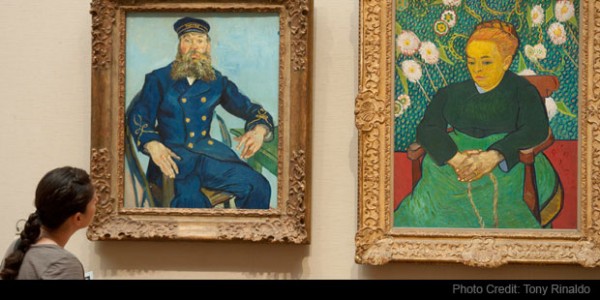 One of the best museums in the country according to a recent TripAdvisor poll, the Museum of Fine Arts is the place in Boston to go for your art fix. With an impressive collection of paintings, sculpture, prints, photographs, and decorative arts, you can spend all day in this lovely institution. They also often host special exhibits on world-renowned artists, compelling subjects, and beloved topics. These exhibitions may come at a small additional cost. Getting In: Boston Museum of Fine Arts tickets are included on the Go Boston pass.
Isabella Stewart Gardner Museum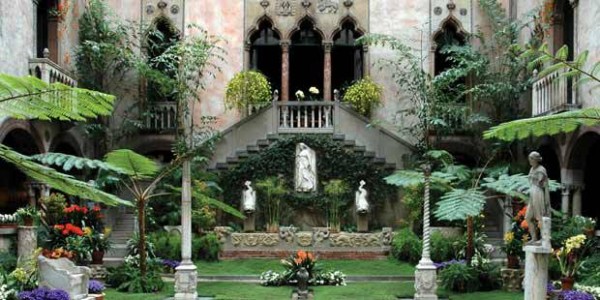 The Gardner Museum is another top option for the art lovers out there. It's so much more than just a museum, however; it combines the appeal of a fascinating historic home with luxurious gardens alongside an impressive collection of artwork. With more than 2,500 works of art from masters like Titian, Rembrandt, Manet, Degas, Sargent, and more, you're bound to find a favorite here. Getting In: Isabella Stewart Gardner Museum tickets are included on the Go Boston pass.
Panopticon Gallery
If you prefer photographs to painting, then perhaps a visit to the well regarded Panopticon Gallery is for you. One of the earliest fine art photograph galleries in the entire country, Panopticon houses a great collection of beautiful works of art that you can purchase or simply walk through and enjoy. A visit here is a nice complement to the MFA or the Gardner. Getting In: Admission to the Pantopticon Gallery is free.
Kenmore Square
The home of a nearby T stop, Kenmore Square is also the heart of a lively community filled with students, restaurants, bars, and shops. Here you'll find everything from the renowned Eastern Standard to local favorite Cornwall's pub. There's also a bookstore, a few boutique shops, and plenty of chain restaurants for those looking to save money for souvenirs. Getting In: Access to the Kenmore Square neighborhood is free.
Boston Symphony Orchestra
Classical music lovers should not pass up the chance to hear a performance from one of the country's best orchestras, the Boston Symphony Orchestra. With a variety of performances put on in a majestic hall, you'll love the entire experience. For a more affordable ticket, try attending an Open Rehearsal. A performance by the BSO is a top cultural thing to do near Fenway. Getting In: Admission to Boston Symphony Orchestra performances is separately ticketed and not included on the Go Boston pass. To purchase tickets and for more information, please visit the attraction website.
Things to Do in the Back Bay
Skywalk Observatory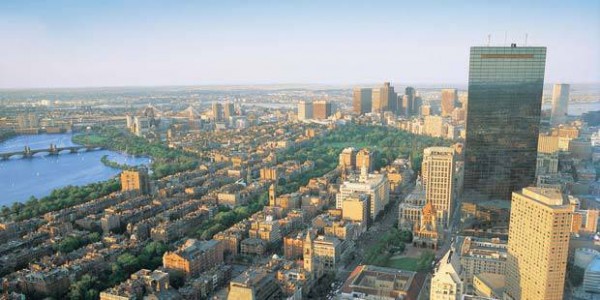 Located on the 50th floor of the Prudential Center, this famed observatory showcases the Boston cityscape like nothing else. Although it may not be as high as some observation towers around the globe, the amazing view is more than enough to keep you happy. After you snap a few photos, stop for a cocktail and a snack at the Top of the Hub Restaurant. It's not inexpensive, but the view is worth the bump in price! Getting In: Skywalk Observatory Boston tickets are included with the Go Boston pass.
Swan Boats of Boston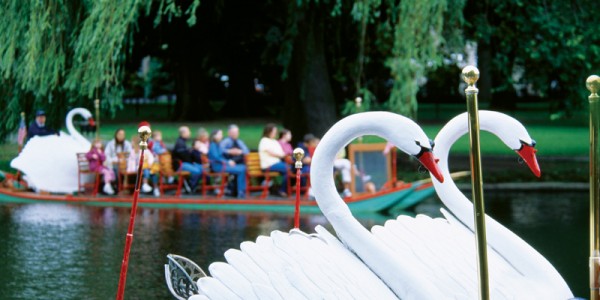 Take a ride aboard one of Boston's best beloved historic treasures – the Swan Boats of Boston. First invented in the 1870s by innovator Robert Paget, these ingenious vessels are propelled by your own pedaling feet. Their recognizable swan shape has also inspired great children's literature like Make Way for Ducklings, making them an important cultural artifact as well! Getting In: Boston Swan Boat rides are included with the Go Boston pass.
Mary Baker Eddy Library & Mapparium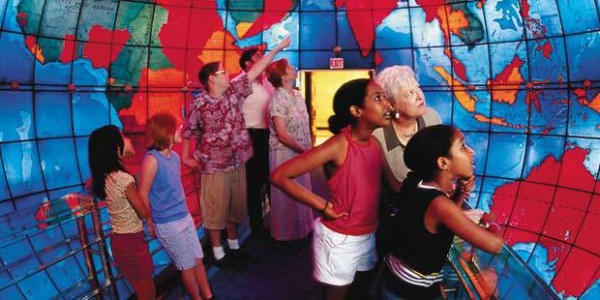 A unique attraction nestled in Back Bay Boston, the Mary Baker Eddy Library and Mapparium is a fascinating place for kids and adults alike. Mary Baker Eddy was a significant person in early Boston's history, working as a teacher, businesswoman, publisher, and religious leader, and the institution today reflects her wide-ranging vision for human knowledge. Do not miss a visit to the Mapparium itself, a massive painted glass globe that visitors can actually walk through! Getting In: Mary Baker Eddy Library & Mapparium tickets are included with the Go Boston pass.
Freedom Trail Walking Tour
Spend some time walking the famed Freedom Trail of Boston, marked by a thin red line that winds through the city past major points of historical and cultural interest. While you can certainly walk the line yourself, a guided tour is the best way to learn about each stop and its significance to Boston's history. Getting In: Freedom Trail Boston Tour tickets are included with the Go Boston pass.
Boston Public Library
Although you can certainly feel free to sign up for a library card if you're a local, it's also worth it as a visitor just to step inside the Boston Public Library for a glimpse of their beautiful, legendary reading rooms. Then, you can step back outside and marvel at the BPL's distinctive architecture. Be sure to get a photo of yourself on the library steps – it's a Boston tradition and one of the top things to do near Back Bay. Getting In: Admission to the Boston Public Library is free.
Emerald Necklace Parks
If you love nothing more than a good walk outdoors, then the Emerald Necklace is the place for you. This chain-like system of 1,100 acres of parkland in the Fenway/Kenmore area is perfect for photos, bird-watching, leaf-peeping, and much more. Getting In: Admission to city parks is free.
Remember to Save on Attraction Admission
So there are a few great recommendations for things to do near Fenway Park and Back Bay Boston during your trip to Boston. Don't forget that many of these great attraction options and more are included on the Go Boston Pass, where you can save up to 55% on combined admission vs. paying at the gate. We hope you consider adding a few of these fun options to your Boston vacation itinerary.