As you read through the write-ups in your local newspaper of places to go and things to do for St. Patrick's Day, it can start to feel like an adults-only holiday, with much of the focus on celebrating in bars and parties. But St. Patrick's Day has always been a kid-friendly holiday, and can be a great way to teach children about Irish heritage and American history. After all, the Irish were some of the first immigrants to this country, and still represent a significant part of the population in many major cities. And, while some of the festivities do get a bit rowdy, there are plenty of things to do on St. Patrick's Day with children that are fun, safe, and educational. Check out our selection of family-friendly attractions and events for St. Patty's 2013.
Parades
Of course, St. Patrick's Day parades are usually the most iconic aspect of celebrating the Irish-American holiday. Cities like Boston, New York, and Chicago are famous for their splendid performances each year, as well as the strength of Irish tradition. For example, the parade in Boston has been held since 1901! If you do want to take your family to see a parade, get to your chosen location on the parade route early to secure a spot. Areas near the start and finish tend to be more crowded, so choose a quieter place along the router to minimize the crowds.
Local Flair
Many cities put on distinctive displays of color and art to celebrate the holiday. Chicago is famous for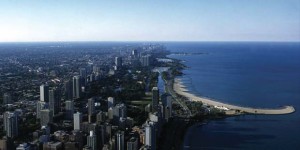 dying the Chicago River green each year – a sight not to be missed. On St. Patrick's Day itself, when the crowds are the heaviest, the best way to check out the River while avoiding the partiers is by visiting a nearby attraction. A trip to the top of the Skydeck at Willis Tower, for example, gives you the best view in the city of the newly emerald river. City tours are also a great way to see a place in all of its St. Patrick's Day glory without the crowds. One popular Chicago tour covers the entire city, while Boston trolley tours and downtown New York bus tours are equally smart options for covering more ground.
Irish Music and Dancing
St. Patrick's Day is also an important occasion to explore Irish heritage: from music and dancing, to art and literature. To celebrate this important part of our country's cultural history, several cities will host live performances of traditional Irish music and dance. Boston's Faneuil Hall area and Chicago's Grant Park, for example, will feature a number of excellent performances all day on March 17. The Irish Arts Center in New York City (located at 553 West 51 Street) also hosts a day of dancing, singing, and storytelling open to the general public – a perfect way to expose your children to Irish cultural heritage.
Cultural Activities 
Of course, regardless of a specific focus on the holiday, children's museums are always an excellent way to spend an afternoon with your family. If you are looking for things to do after your morning spent by the parade route, consider visiting one of these other attractions to round out the day – and avoid the rowdier afternoon crowds. If your children are fledgling scientists, check out Boston's Museum of Science or the Museum of Science and Industry in Chicago.  For the creative and curious, WonderWorks Orlando and the Miami Children's Museum rank among our favorites. Museums with a specific focus on art and artwork include the San Diego Children's Museum and the Children's Creativity Museum in San Francisco. As you plan this upcoming weekend with your family, consider adding some of these things to do on St. Patrick's Day with children to your list. So if you're celebrating on the East Coast, the West Coast, or right in the middle, dress your kids in green and enjoy the holiday with some of these family-friendly events and attractions.