As one of America's oldest cities, Boston sure has a lot of history. There's so much to see and do that both evokes the city's heritage and hints at the promise of her future. A visit here is perfect for any number of travelers, whether you're a fan of art and architecture, a history buff, or a sports fanatic.
From tours to museums and beyond, you'll find no end to the amazing attractions here in Beantown. If you and your family are looking for the top things to do in Boston during your trip, check out our list of some of the best attractions, including…
Boston Duck Tour
Boston Red Sox Game & Fenway Park Tour
New England Aquarium
Freedom Trail Walking Tour
Museum of Fine Arts
and more!
Boston Duck Tour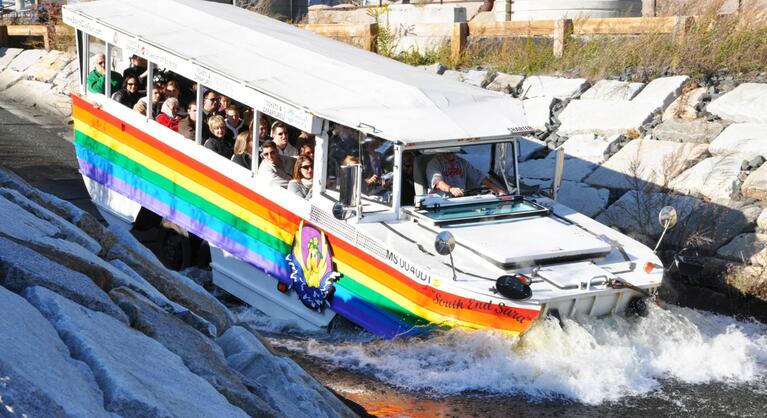 You'd be hard-pressed to find a better way to explore Boston than aboard one of their iconic Boston Duck Boat Tours. Your expert local guide will fill you in on all the best info about the landmarks you pass, and you'll even be encouraged to "quack" at nearby locals and fellow duck boat passengers!
Traverse land and water as you roam diverse neighborhoods, from the political Beacon Hill to the cultural North End to the commercial Newbury Street. You'll even venture out into Cambridge, where you'll find plenty of top attractions like Harvard, MIT, many museums, and more. Some of the sites and landmarks you'll see on your Boston duck tour include:
Trinity Church
Hancock Tower
Prudential Center
Boston Common & Boston Public Garden
Old North Church
Zakim Bridge
And more!
Hop aboard a duck boat and have the most enjoyable tour you've ever experienced.
Boston Red Sox Game & Fenway Park Tour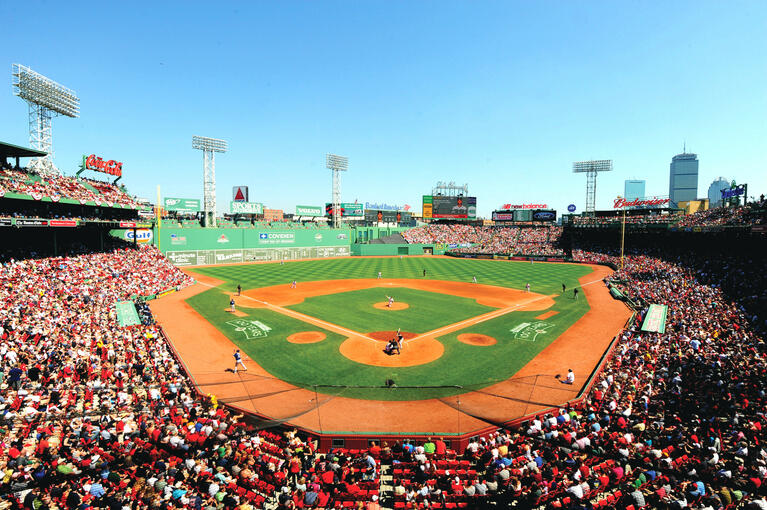 Of course, sports fans may opt to go for something a bit more up their alley with a tour of Fenway Park. On this tour, you'll go behind the scenes of one of Major League Baseball's most historic stadiums and see all the iconic spots and artifacts throughout the park.
Highlights of the tour include all the best things you remember from Red Sox history, from the Green Monster to Pesky's Pole to the Lone Red Seat. If you're a real fan, why not take the opportunity to snag a few tickets to a game while you're in town? Choose from select home games and grab yourself a Boston Red Sox game ticket.
Then, pick up a few Fenway Franks and settle in to enjoy the game!
Hop-On Hop-Off Sightseeing Trolley Tour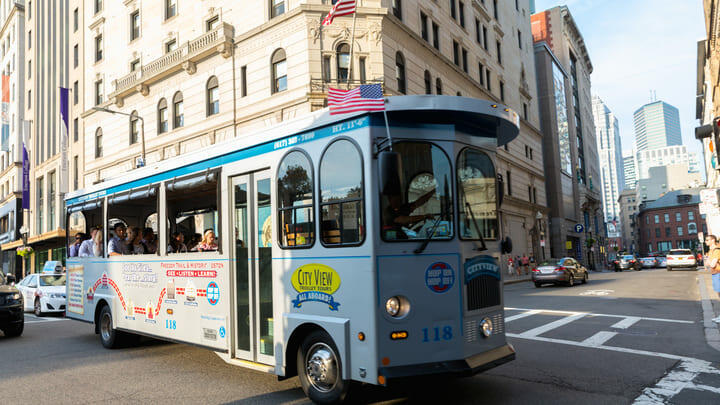 Another top option for exploring Boston is the flexible Hop-on Hop-off Boston Sightseeing Trolley. It circulates throughout the city, featuring major highlights at nine central stops, including:
Faneuil Hall
The North End
North Station & TD Garden
Boston Common
Beacon Hill
and more!
With the freedom to disembark at any of these stops, you'll be able to fully customize your day of sightseeing to fit your interests. Ride along as long as the narration captivates your attention, and hop off when you find something fascinating you just have to explore.
Plus, your trolley ticket is good for two days, so you can really make the most of your pass when it comes to exploring attractions. We don't, however, recommend that you make use of the trolley as a primary form of transportation due to traffic and frequent stops.
New England Aquarium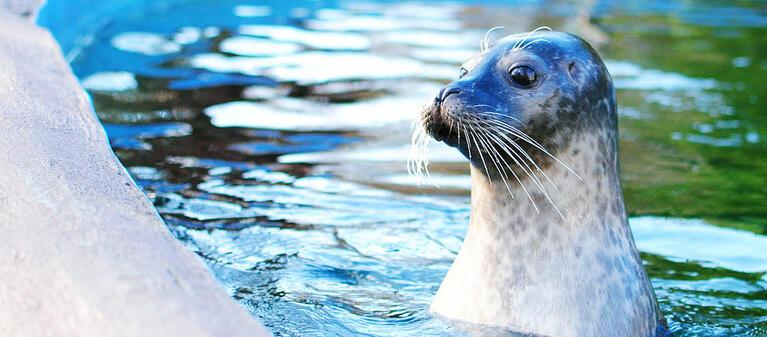 Among the most popular attractions for families and adults alike is the New England Aquarium. This fantastic aquatic destination includes many marvelous sights like a massive Caribbean coral reef, a Shark & Ray Touch Tank, a lively penguin colony, and so much more.
Whether you love flashy tropical fish or playful seals, impressive sharks or lovable penguins, there's a critter here to capture your heart. They've even got a 3-D IMAX screen showing breathtaking films about nature and marine life in particular, so consider picking up an IMAX ticket as well.
As an added benefit, the cost of your admission goes to support marine conservation efforts being undertaken by the aquarium, so you're doing a good deed with your visit.
Museum of Science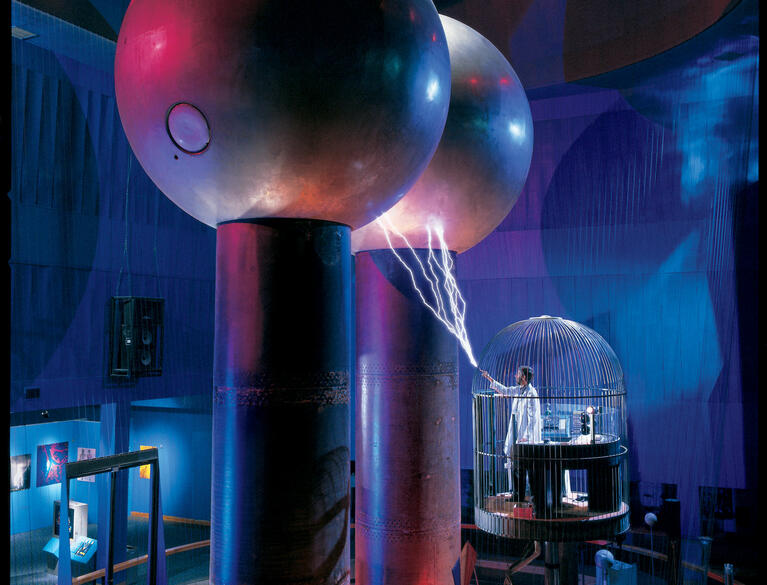 The whole family will love a visit to the Museum of Science. As an institution, Boston's Museum of Science embodies the power and promise of Boston's greatest scientific minds, and captures the magic and wonder of discovery for visitors of all ages. Featuring over 700 (!) diverse exhibits, many of which are hands-on and totally interactive, the Museum of Science drives curiosity in all of its guests.
A not-to-be-missed area of the museum is the comprehensive Hall of Human Life, which includes dozen of interactive exhibits that explore the biology of the human body. Other popular exhibits include the Theater of Electricity, Triceratops Cliff, and the Live Animal Center, where you can watch baby chicks hatch!
You could also opt to upgrade to other fascinating areas of the museum like the planetarium or the butterfly garden, both of which amaze visitors year-round. 
Freedom Trail Walking Tour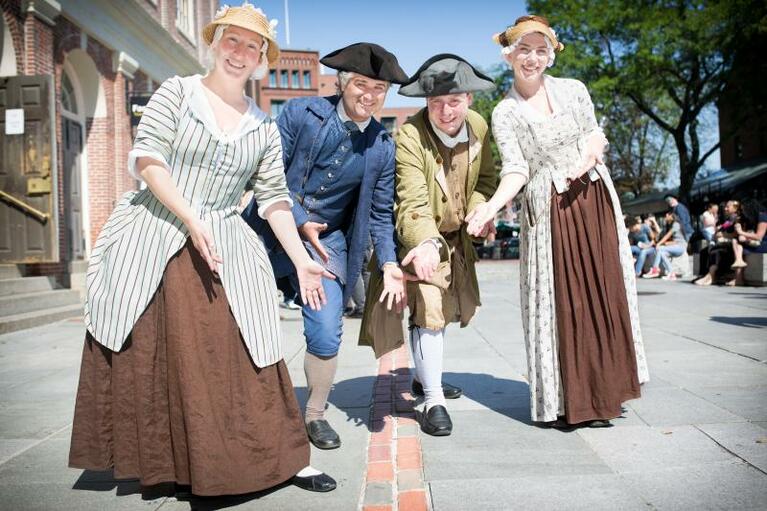 It wouldn't be a trip to Boston without a tour along the Freedom Trail. This iconic pathway throughout Boston highlights the major landmarks and sites of significance in the Revolutionary War, and showcases just how much history Boston really has. Featuring 11 historic sites in just under one mile of walking, the Freedom Trail is also an effective way to see the big historical highlights of Beantown.
Take the Freedom Trail Guided Walking Tour, where costumed guides narrate you with important information about Boston in the eighteenth century, and let you in on all the local legends and secrets. This red-lined path throughout the city is also free to walk on your own time, should you prefer to explore at your own pace without the commentary. Just follow the red brick road!
Museum of Fine Arts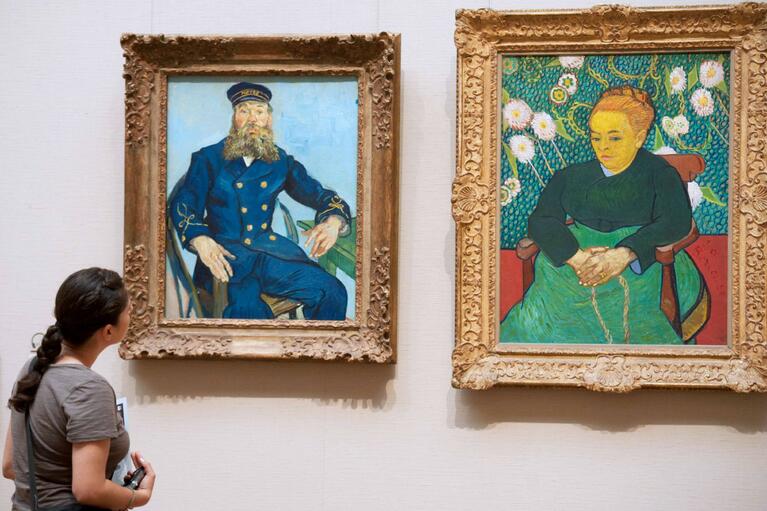 Art lovers will not want to overlook this fantastic museum. Boston's Museum of Fine Arts is among the most prestigious and well-curated art museums around. This museum features impressive collections of art and artifacts that span the globe. Their collections have particular strengths in American art and craftwork, textiles and fashion, European art, and art and artifacts of the ancient world.
The Art of the Americas wing, a relatively recent expansion, offers over 50 distinct galleries filled with items dating from the Pre-Columbian period through the second half of the twentieth century.
Make time to stop in the gift shop, too - it's very well stocked with a diverse selection of gifts, books, toys, clothing, and more. You'll find the ideal artsy souvenir here!
John F. Kennedy Presidential Library and Museum
Be sure to pay a visit to the JFK Presidential Library of one of our country's most influential and charismatic leaders, John F. Kennedy. This library and museum holds the largest collection Kennedy family materials in the world, including everything from televised interviews to rare family photographs.
Follow the narrative of his presidency, and see the crises and successes that defined his time in office. Begin with a look at Kennedy on the campaign trail in 1960. You'll also see him as President in the briefing room and get to walk around a mock-up of the Oval Office the way it looked in Kennedy's time. One of my favorite things is the opportunity you'll get to examine artifacts and objects from the Space Program that Kennedy so famously championed - a race and special chance!
There's also a particular emphasis on the connections between JFK, the Kennedy family, and the city of Boston. It's a wonderful attraction for anyone who loves Boston history, presidential libraries, or American history in general.
Let's Recap 
There's our selection for some of the most popular and top 10 things to do in Boston for first-time visitors. From cruises and tours to museums and historical sites, there's something to appeal to every interest. Consider including some of these attractions on your next trip to Boston, and we know you'll come to love this city.
Many of these must see attractions are available on the Go Boston pass. Choose as you go from dozens of popular Boston attractions and save on combined admission vs. paying at the gate. See all available Boston passes, attractions & prices.
Whether you're traveling with family, a partner, or friends, you'll enjoy these amazing signature Boston attractions. Happy travels!