Planning a weekend in Boston, but unsure what to do to make the most of your time? We've put together a great itinerary for 2 days in Boston that will show you the best of the city in just one weekend! Including indoor and outdoor options, so no matter the weather, you're prepared. From sightseeing tours and museums to historical buildings and beyond, Boston has so much to offer that we know you'll love your trip. This weekend in Boston itinerary includes:
Hop-On Hop-Off Sightseeing Trolley
Museum of Science
Boston Common & Boston Public Garden
Museum of Fine Arts
Skywalk Observatory
New England Aquarium
Faneuil Hall & Quincy Marketplace (free!)
Old State House OR USS Constitution Cruise
We've also put together a 1-day and 3-day itinerary should you be in Beantown for only a day or a long weekend.
Save on attraction admission
Go City is the best way to sightsee! Pick up a pass and save on full-price admission to Boston's top attractions. Take your pick from dozens of top things to do in the city and create an itinerary tailored to your interests. 
DAY 1
Stop #1: Hop-On Hop-Off Trolley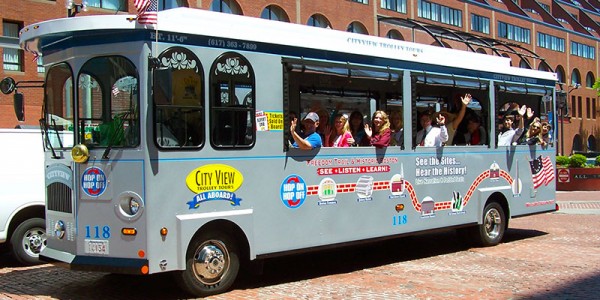 A Boston Trolley ride is the perfect way to start off your Boston vacation. You'll see all the best sights of the city and feel better oriented when you start to go off on your own to explore. Best of all, you can board and disembark at your leisure, so you don't need to ride the full loop if something interests you! Your pass is good for two days, so you can hop on and off at any time to explore during your entire weekend trip. Remember to get your trolley ticket in advance at one of the designated pickup locations. There are 17 stops in total, so the full loop could take up to an hour and 45 minutes. And while it can be tempting to use the trolley to get around the city, traffic could make this a slower option than the T (the city's affordable and easy-to-use subway system).
Stop #2: Museum of Science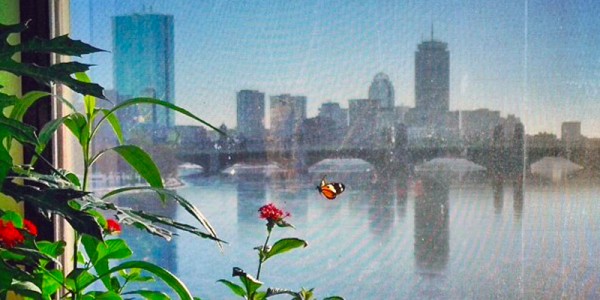 There are few cities as scientifically inclined as Boston. Home to MIT, Harvard, and many of the best research labs in the world, Boston knows what it's doing when it comes to science. That's why a visit to the acclaimed Museum of Science is a no-brainer! Kids and adults alike will enjoy their award-winning exhibits (more than 700 of them!), interactive displays, and special programming. Some of the highlights include the landmark Hall of Human Life, which features the biology of the human body, and the Charles Hayden Planetarium, the most sophisticated digital planetarium in the entire region.
Stop #3: The Boston Common & Boston Public Garden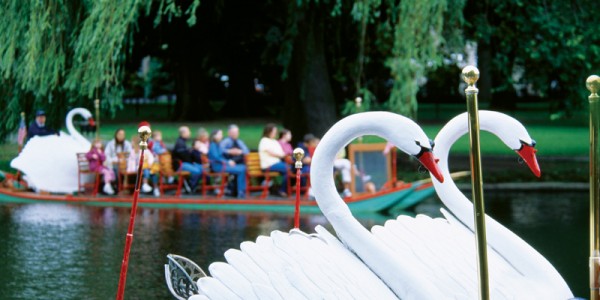 If it's a nice day, hop off the Trolley Tour at the Boston Common and explore this beautiful urban park in the heart of Boston. Here, you'll find people and animals enjoying the green space, gardens, and water features throughout the park. Come here to people watch or to take photos of the beautiful flowers in the Public Gardens. A visit to these charming green spaces is a great way to see a different side of Boston. If the Swan Boats are operating, get in line for a quick, relaxing cruise along the lagoon powered by pedaling (but you can just sit on one of the benches!)--it's one of the most quintessential Boston experiences.
Stop #4: Museum of Fine Arts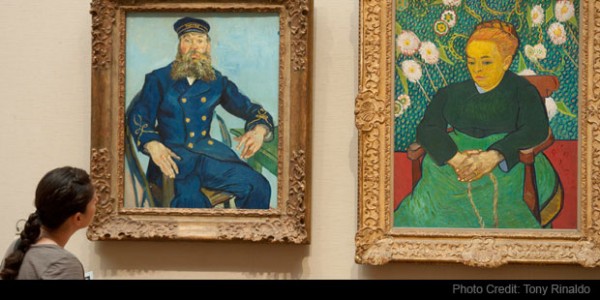 After lunch, hop back on the trolley towards the Museum of Fine Arts. This prestigious art museum has something to appeal to every taste, from their extensive collection of early colonial art and furnishings to their beautiful modern art selection and beyond. Don't forget to stop in the gift shop! The MFA shop is one of the best places for unique souvenirs in all of Boston. You should also be sure to check their site to see what temporary exhibits they're featuring during your visit. We recommend reserving at least 2 hours for the MFA, although you may want more time if you've got some big art-lovers in the family.
Stop #5: Skywalk Observatory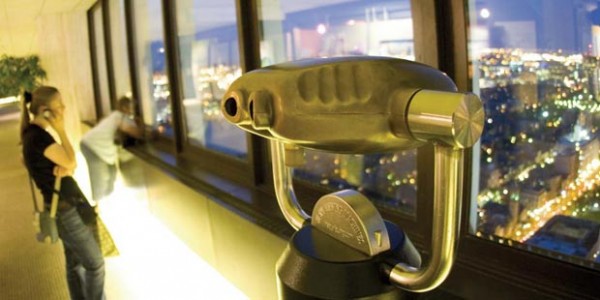 We can't think of a better way to end your first day in Boston than with a trip to the top of this must-see attraction. Located 50 floors atop one of Boston's most popular shopping areas, the Skywalk Observatory provides unparalleled, 360-degree views of the city below and the iconic Boston skyline. During certain times of year, you can even catch the sunset! Don't forget to leave a little bit of time to explore the shops below, too. You'll find a bookstore, a food court, multiple clothing stores, tech shops, and so much more. We recommend leaving about an hour for the Skywalk, to give yourself enough time to explore the exhibits and take pictures.
DAY 2
Stop #1: New England Aquarium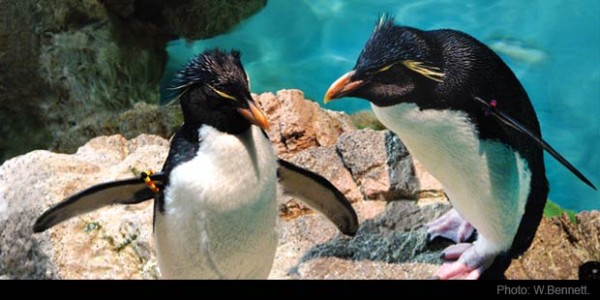 The whole family will love a visit to the renowned New England Aquarium. From Caribbean coral reefs to bustling penguin colonies, the Aquarium contains marine life from around the globe. You'll encounter those lovable penguins, seals, sharks, jellies, sea turtles, tropical fish, and many more species on your visit. Don't forget to stop by the Shark & Ray Touch Tank exhibit for a chance at "hands-on" fun. We recommend saving between 1-2 hours for the Aquarium, perhaps more if you have kids.
Stop #2: Faneuil Hall & Quincy Marketplace (free!)
After visiting the aquarium, take a short walk to Faneuil Hall and devote some time to exploring this historical center. Faneuil Hall was once a meeting place in colonial times, but today is filled with shops and dining venues. You can also find tons of musicians and street performers near Faneuil Hall – so stay a while and listen before heading to lunch! Leave yourself 30 minutes to an hour to explore.
Stop #3: Old State House (Indoor Option)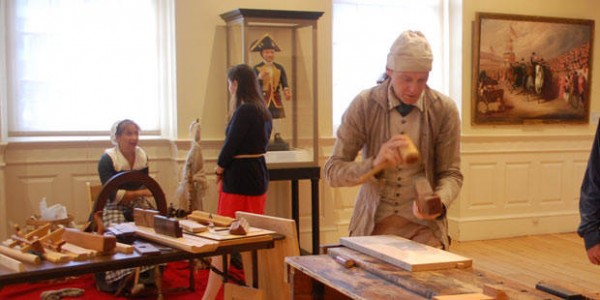 Visit one of the most important historical sites in downtown Boston – the Old State House. Here, you'll learn all about the history of colonial Boston and Revolutionary America through artifacts (including recovered tea from the Tea Party!), exhibits, and tours. Roam through accurately decorated period rooms – many with real historic furniture and artifacts – and see important spaces in the building, like the recently-restored King's Council Chamber. It's a stop along the Freedom Trail, but you can certainly come here on your own any time to soak up the atmosphere and peruse the exhibits. Keep an eye out for John Hancock's bright red velvet coat!
Stop #3: USS Constitution Cruise (Outdoor Option)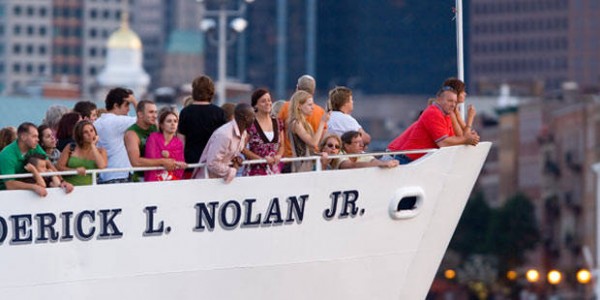 Continue your waterfront adventures with a cruise of Boston's Inner Harbor to visit the USS Constitution, aka "Old Ironsides." The cruise highlights the waterfront's other historical and contemporary landmarks, including Old North Church, and Charlestown's Bunker Hill Monument. Operating hours change seasonally so be sure to check the official website for the exact schedule.
Let's Recap
So there's your perfect 2 days in Boston weekend itinerary – tours, museums, cruises, and much more. This two-day itinerary will introduce you to the best of Boston and give you a taste of what it's like to experience Beantown as a local.
Share your adventure with us
Remember to tag @GoCity in your holiday snaps and we'll feature you on our page. Follow the Go City Instagram and Facebook pages for competitions, special offers, and events and inspiration for your chosen destination too!