Cancun, Mexico is home to the Great Mayan Reef. The coastal waters of Cancun offer some of the best snorkeling anywhere on Earth. You can swim out right from your hotel beach to snorkel, but you are likely to see more of the seafloor than sea life.
For offshore trips, boats staffed with English-speaking guides bring you to the reef areas with the most magnificent snorkeling spots.
Moonlight Bioluminescence Snorkeling Tour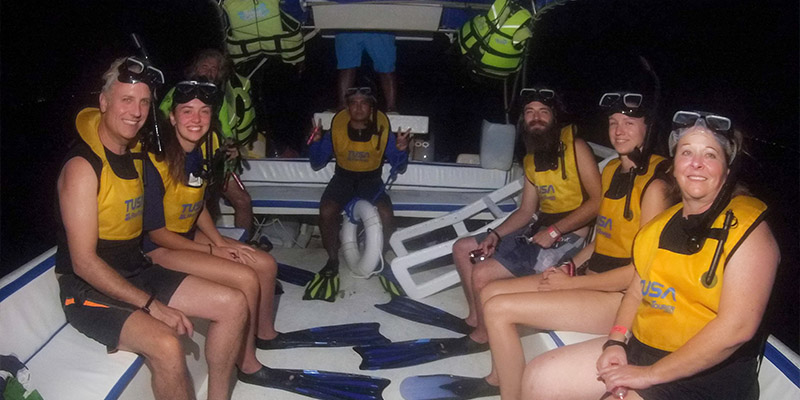 You absolutely won't want to miss the Moonlight Bioluminescence Snorkeling Tour. You haven't lived until you slip through the warm waters of the Mayan Riviera at night. Whoa, check out those moray eels, squids, and lobsters! You might see an octopus. And the highlight of everyone's night? A sea turtle on a night swim. You'll likely see more than one.
Then, swim into the pitch dark and see all the tiny bioluminescent particles lighting up around you. People on this tour liken it to being inside a scene in James Cameron's Avatar. It gets raves from beginners and experienced snorkelers alike.
Xcaret

 Park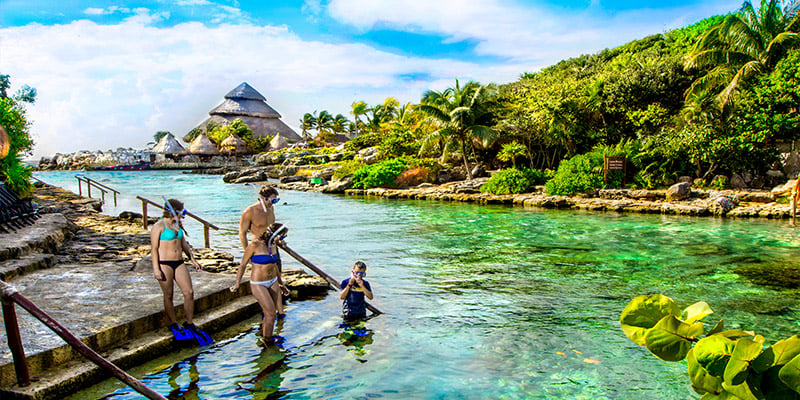 A Mayan village rests beside the eternal wonders of nature at Xcaret Park, a world-famous highlight of Cancun. This is where you'll find the Underground Rivers, and the most spectacular views of the Caribbean. Glide over Paradise River, under a skyway of parrots. Kids love Children's World and its water rides. Adults love the winery at Vino de Mexico.
Picking a great spot to don your fins is easy. Snorkel in Xcaret's lagoon or underground caves, or zip over to the Barracuda Reef by boat. The waters have outstanding visibility and are teeming with aquatic life. And if everyone in your party doesn't snorkel, that's OK. More than 40 cultural and natural points of interest mean there really is something at Xcaret Park for everyone – even if sunbathing with a book is, for many visitors to Cancun, the plan for a perfect day.
Extreme Adventure Puerto Morelos Snorkel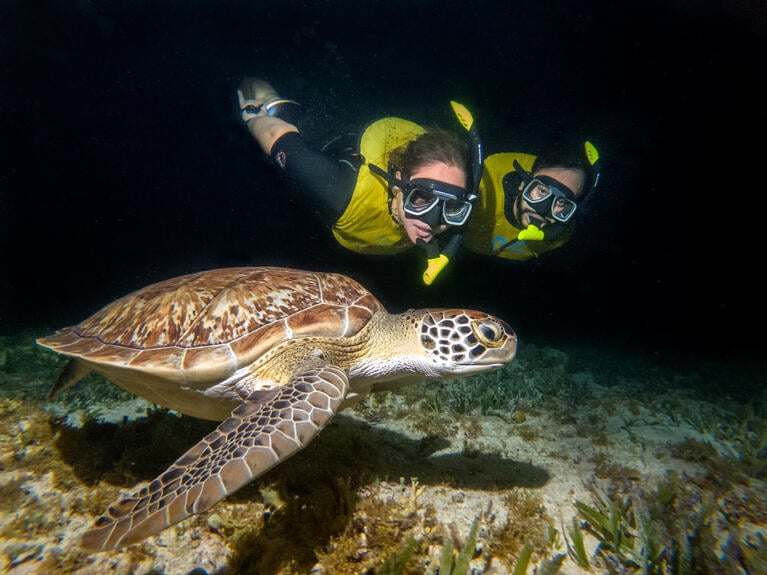 The Extreme Adventure Puerto Morelos is a snorkel trip of a lifetime, with luminescent fish and bright coral. The Puerto Morelos beach is a key breeding spot for sea turtles. An off-road vehicle takes you between two great snorkel spots where you'll spend about an hour each. Then there's free time to walk through the lovely village of Puerto Morelos, with its beach and its charming cantinas.
Tip: the leaning lighthouse is the backdrop for selfies!
Underwater Museum Snorkel at 
Paraiso
Nizuc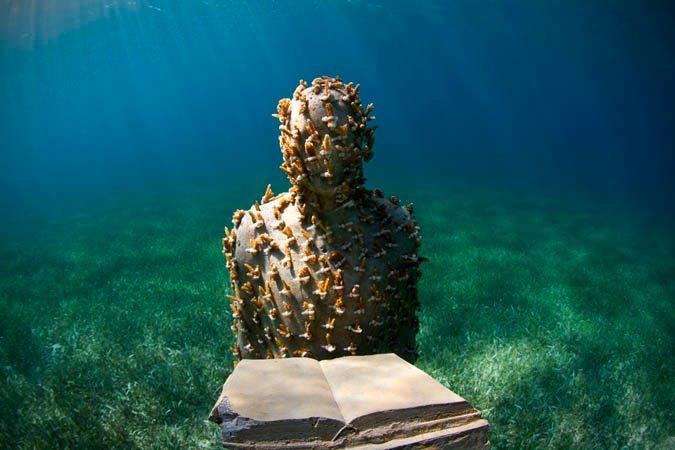 Take a boat out to Cancun's Underwater Museum, and visit some of the best sea turtle hangouts along the Mayan coast. Snorkel to your heart's content around the sea life. Then take an aquatic sightseeing trip through the 16 statues. 
Elier Amado Gil, a local artist, founded this quirky collection and dedicated it to the sustenance of the Great Mayan Reef and its living communities. There's a floating refreshment stand where you can grab a beer or cold drink. Then it's out to the shallow waters of El Cielo, to meander through the places where starfish congregate.
Reef, Turtle and Shipwreck Snorkeling Tour
The Reef, Turtle and Shipwreck Snorkeling Tour is a unique snorkel experience over a shipwreck. It's a must-see place, whether you're an experienced swimmer or a newbie. This snorkel tour is equally great for people of all skill levels. Gaze at the breathtaking  marine life at four reef stops, each with its own unique features.
See Cancun's big, beautiful sea turtles, and an awesome variety of fish. Revisit Elier Amado Gil's undersea art collection. Then there's the grand finale! Explore the shipwreck and meet the fish who dwell inside, as their coral habitat slowly takes over the ruins.
Snorkel Plus 
SubSee

 Experience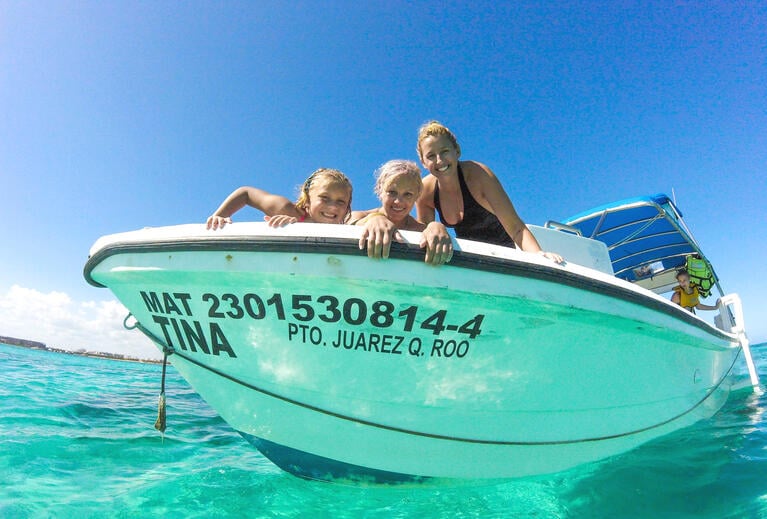 The Snorkel in Musa Nizuc Plus SubSee Experience is a combined tour. First, it features an excursion in the SubSee Explorer from Aquaworld. This unfolds in an air-conditioned yellow submarine! Marvel at the sea life and the Underwater Museum from a totally different perspective – while you're dry, moving through the waters in a transparent enclosure.
Bilingual guides narrate, so you can learn a great deal about Musa Nizuc on this tour. Arrive at Punta Nizuc and snorkel through the brilliant reef waters. Return to your ride and take in the onboard entertainment, drinks, and relaxing atmosphere.
Dancer Cruise Cancun, With Snorkeling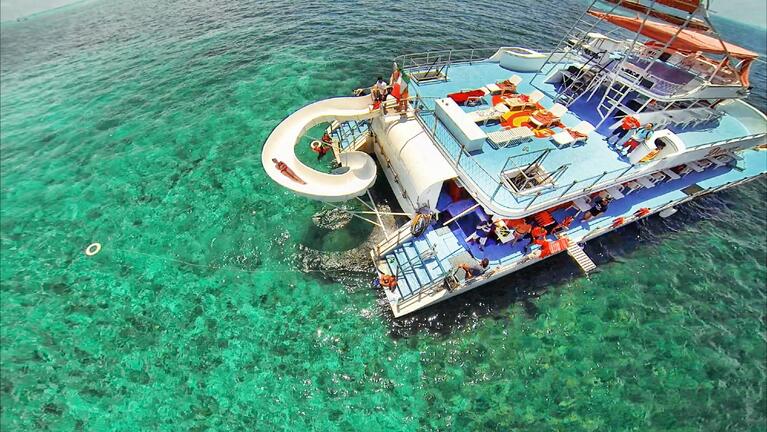 This delightful Dancer Cruise with Snorkeling day trip is like a trolley tour you can jump on and off – only with a snorkel and a catamaran! Cruise over the ocean, enjoying a casual breakfast, a hearty buffet lunch, and the boat's open bar. Stop at three different places to swim, snorkel, and admire the timeless Caribbean.
Back on the double-decker boat, enjoy the music and dancing, and the vistas of the Isla Mujeres and Cancun seacoasts. Your Dancer Cruise Cancun with Snorkeling is all-inclusive: snorkeling, food and drinks, games, contests, dancing and even dance lessons. Your three stops in the cruise involve:
The beautiful 

Meco

 Reef – one of the best snorkel spots to view Mexico's aquatic life.
A pause in calm waters, during which time the boat's diving board, waterslide, and trampoline all get a workout. Climb back on board for a delicious lunch.
Isla Mujeres – a four-mile island where you'll disembark and enjoy two hours of exploring. Hang out in the village, or luxuriate on the beach. Or you might opt to spend your time taking a walk to the breathtaking cliffs, where you'll find an unforgettable island and coastal vistas.
Dance to the DJ and live entertainment on deck en route back to the hotel!
Royal 
Garrafon

 Natural Reef Park Adventure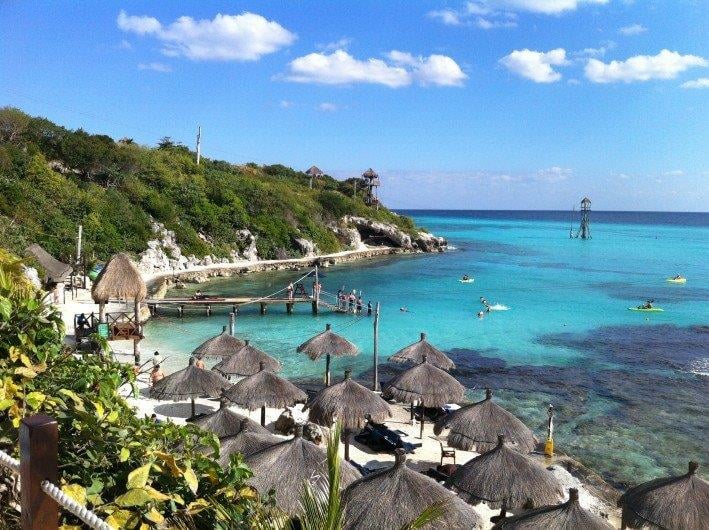 Complement your snorkel trip with the 30-minute boat ride to Royal Garrafon Natural Reef Park and then back to Cancun. The natural reef area is bordered by cliffs. As they come into view, you'll be finishing a continental breakfast on the boat. Disembark and receive access to the Beach Club and its luxury pool.
From the beach, you can take a kayak out to the Isla Mujeres reef, and snorkel in the sparkling waters. Build up your appetite for the midday buffet, meander around the cliffs of Punta Sur, and visit the Mayan ruins. And do try the pre-Hispanic steam bath known locally as the temazcal. It's an indigenous sweat lodge – Mayan style.
 
Save on Attraction Admission
There you have it! Our list of some of the best Cancun snorkeling spots to check out on your vacation. Whether you're looking to swim with tropical fish and turtles, see underwater art, or even explore a real shipwreck, you can do it all in Cancun.
Remember, many of these great snorkeling tours and activities are included on with Go City®, where you can save on combined admission vs paying at the gate. Consider adding a few of these fun options to your vacation itinerary. Enjoy!