Cancun and June go together so well they even rhyme. After the busy months of the first half of the year, Cancun in June is quieter, with some great flight and hotel deals to be had. However, this doesn't mean that the city shuts up shop until December.
Far from it. There's still a wealth of attractions to delight and entertain, including the arrival of turtles and whale sharks along Cancun's frankly wondrous Caribbean shores.
To prove it, here's our guide to what to do in Cancun in June!
Beach hopping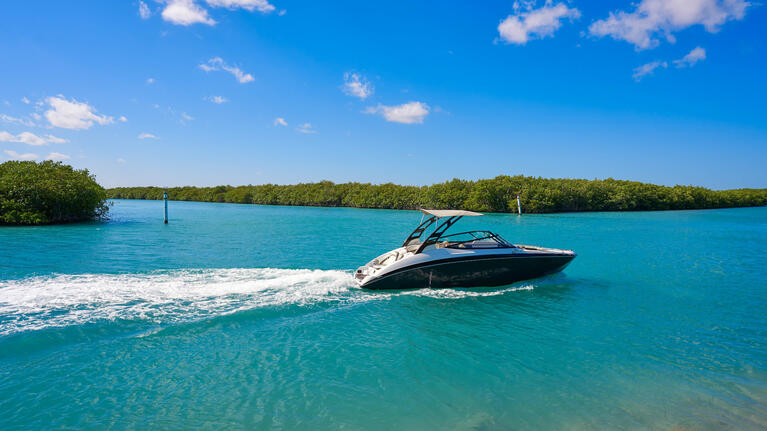 Cancun's 22 kilometers of white sand beaches – extending along the hotel zone – are a major draw at any time of year. In June, there's even more reason to soak up the sun from the likes of Playa Delfines or Playa Langosta.
Mounting humidity levels can be kept at bay by sticking to the hotel zone's thin band of land, separated from the higher temperatures of the mainland by Nichupte Lagoon. Looking refreshed with the arrival of the new season rains, you can see the jungle and many of its species, from birds to monkeys, at its most glorious. And from the controls of your very own speedboat too!
But don't worry – although June is one of the wettest months in the Cancun calendar, just a quarter of days experience the month's afternoon showers. They won't force you to cancel any plans.
That's particularly good news when both turtles and whale sharks are potential attractions during the month. Head across to Isla Mujeres by catamaran and you can encounter turtles both in the coral-laden shallows immediately offshore and on the beaches of Punta Sur as they return to the sands they hatched from to continue the circle of life.
Whale sharks meanwhile arrive in Cancun's waters from May, and stay until September, filling their days feasting on the plankton-rich waters. Swimming close to these animals – which at up to 18 meters long are the world's largest fish – is one of the highlights of the year, yet alone the month.
Staying fresh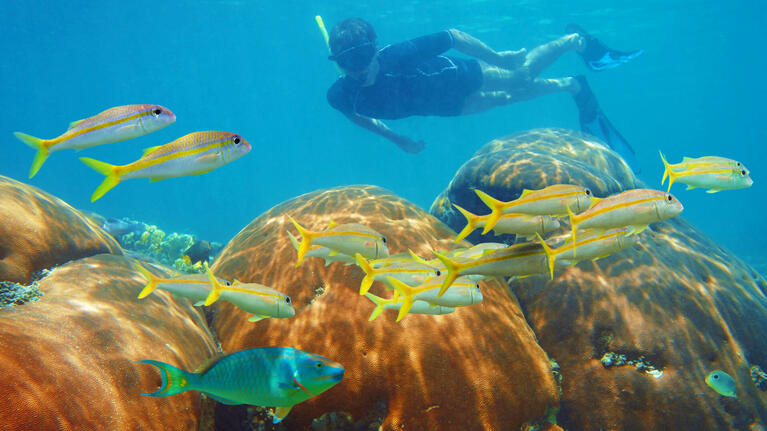 With sea temperatures matching those on land – 29°C – it's no wonder such a plethora of life chooses to spend their time here beneath the waves. Just a short journey south of Cancun, the town of Puerto Morelos is the gateway to the Mesoamerican Reef. Also known as the Grand Mayan Reef, the 'grand' is well placed, it being second in size only to the Great Barrier Reef off the coast of Australia.
One way to ensure you see it at its best is by booking a dedicated snorkeling tour, where turtles are just one of 500 different species of fish and sea creatures you have the chance to lay your eyes on.
No less impressive are the Yucatan Peninsula's unique collection of natural limestone water-filled sinkholes, or cenotes. Fed by underwater rivers, these open and semi-open cave-like structures are some of the most dramatic places to cool off in the region, with the crystal-clear waters accompanying stunning jungle locations.
Held sacred by the Maya, many are located close to other sites of interest, allowing visitors to combine a tour of the pyramid of Coba with time at a cenote for instance.
Don't stop at sundown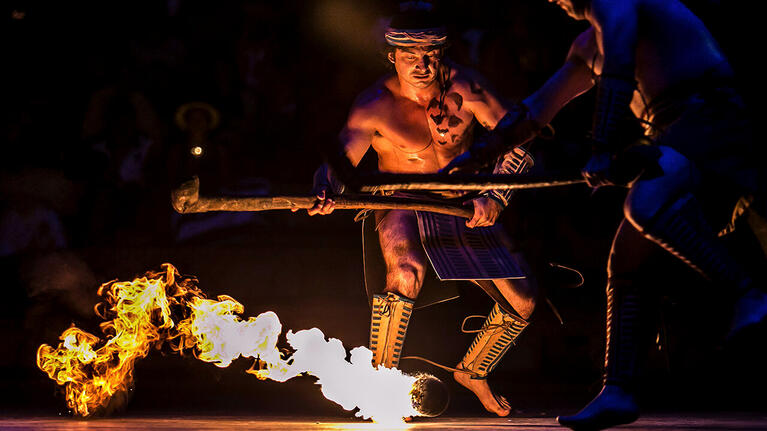 Come sunset at around 7:30PM, temperatures only drop by 5 – 8°C, meaning your adventures don't need to stop with the fall of night. In fact, crowd pleasers including Xcaret ecopark offer special night time admission, allowing visitors to see the evening spectacular as well as 50 other park attractions.
If you're keen to take the evening down the romantic route with a significant other, you can both delight in the sunsets or moonlight and stars on a boat cruise and multi-course dinner across Nichupte lagoon.
But if it's Cancun's nightlife that attracted you to the destination in the first place, there's little need to go any further than Congo Bar at the northern end of the hotel zone. It is almost unrivalled when it comes to the club scene, although The City Nightclub and Coco Bongo also have long lines forming for those without the luxury of VIP access.
Enjoy June's special events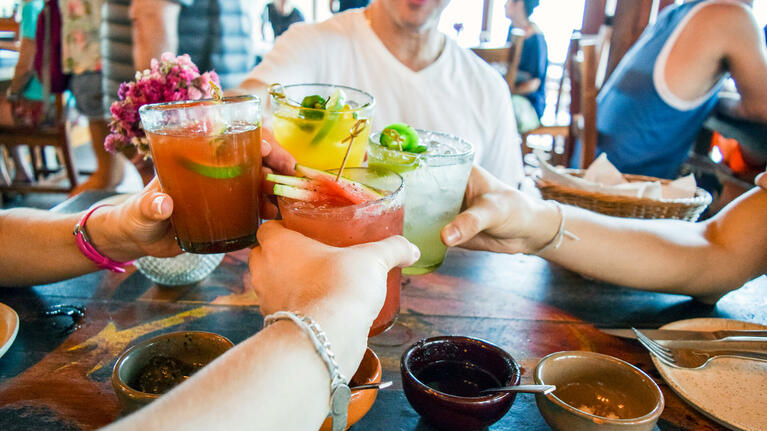 Irrespective of the heavy beats and live DJs, the busy schedule of events means both day and night feel like party time in Cancun in June.
Dia de la Marina, or Navy Day, is celebrated on June 1. Look out for events including military parades, historic battle reenactments and fireworks taking place either in Cancun or in nearby coastal towns.
Having started in May and stretching through to mid-June, the Festival de los Océanos (Ocean Festival) showcases all the seas around Cancun have to offer through a range of talks, concerts, children's activities and culinary events.
Movie screenings take the lead at the International FILMA festival, which features Spanish language and international movies and art house shorts. Keep a particular eye out for the atmospheric classic screenings that take place on the beach after nightfall.
June is also Pride month around the world, celebrating the globe's LGBTQ+ communities. Although there's no Pride parade in Cancun, its Riviera Maya neighbors host a series of events. The gay clubs in the downtown area also make the most of the month.
How to save in Cancun in June
Ticking off the top things to do in Cancun is as easy in June as it is in March, April or May. Whilst the weather will be cloudier than during these months, and the rain a little heavier, there's no reason to worry yourself about being trapped in a hotel room for days on end or having to hide beneath an umbrella for your entire stay.
Instead, it's still very possible to enjoy the huge range of outdoor attractions available in Cancun in June, and with lower visitor numbers too, reserving your museum visits for those occasional downpours.
Whatever you're planning for when you're in this Mexican paradise, be sure to include Go City. Simply by having our app you can make incredible savings on a whole raft of Cancun attractions!