If you don't fancy a cold and awkward Thanksgiving at the in-laws, check out our picks of the best things to do in Cancun over the Thanksgiving weekend!
Including:
Is Thanksgiving a good time to go to Cancun?
Is Cancun busy over Thanksgiving?
Can you swim in Cancun in November?
Things to do for Thanksgiving in Cancun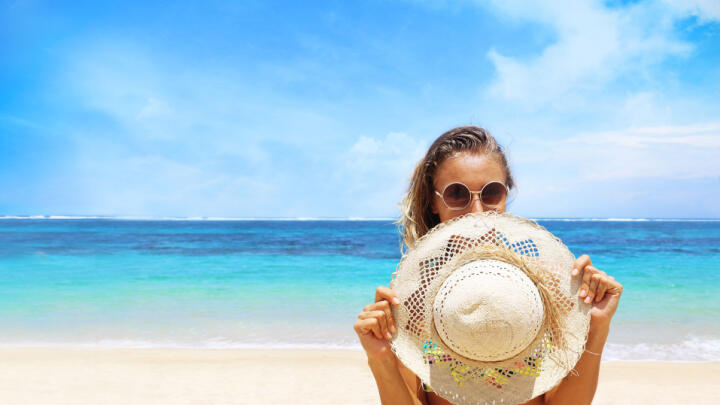 Is Thanksgiving a good time to go to Cancun?
If you're looking to escape the cold and wet climates you'll often find in America over Thanksgiving, then Cancun is just the ticket. With tons of sun, sand, and plenty of things to do, it's a welcome break from the usual family affair - if that doesn't float your boat. 
Having said that...
Is Cancun busy over Thanksgiving?
Thanksgiving falls on Cancun's peak tourist season, so expect plenty of other people to have exactly the same escape plan! November to April is typically the busiest time to visit, which just so happens to fall on ol' Thanksgiving. So, while it's a great time to get away, you may be queueing for things for longer.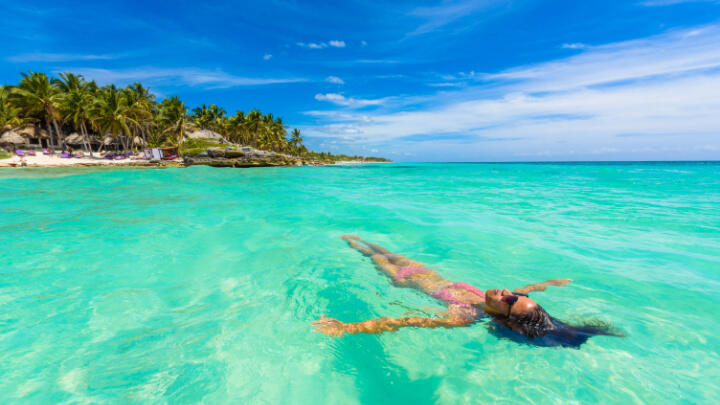 Can you swim in Cancun in November?
Indeed you can! November is prime time for swimming in one of Cancun's many clear, pristine oceans. Average temperatures in Cancun hit 79°F in November, and the waters are typically even warmer at a stunning 82°F. So it's the best time to take a dip, which you can't say for many other places in America over Thanksgiving!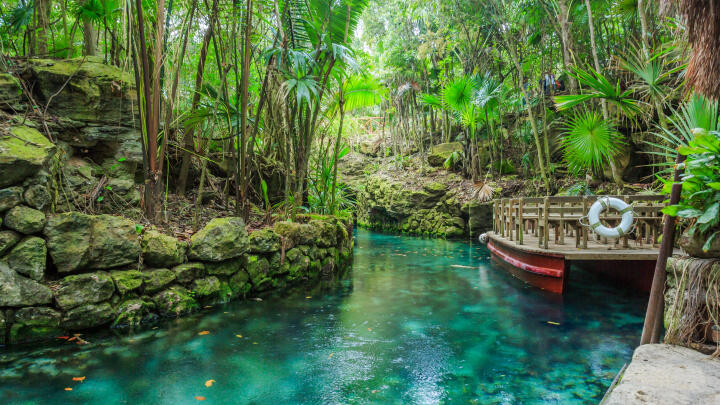 If you're looking for relaxing things to do in Cancun for Thanksgiving, why not take a trip to the gloriously laid-back Xcaret Park? Arguably the most unusual theme park in the area, Xcaret Park forgoes white-knuckle thrills for a more beach resort/explorer vibe. It may sound strange, but it works better than it has any right to. 
Inside, you'll find over 50 attractions that offer various ways to relax, explore, or do both. Explore the Mayan Village and Old Mayan Temples, take a ride down Paradise River as parrots fly overhead, visit the Vino De Mexico Wine Cellar, visit the kid-friendly waterpark at Children's World, or just relax on a beach. All of that, and much, much more, are ready to be experienced. 
So, if you fancy a more laid-back alternative to the usual theme park affair, check out Xcaret. You won't be disappointed.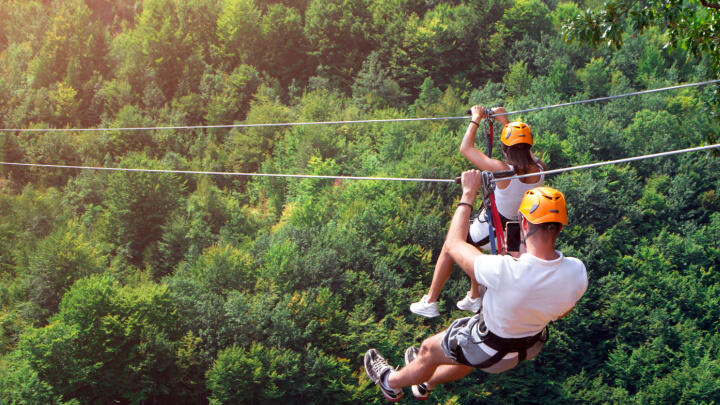 On the flip side, if you are a thrill seeker looking for more heart-stopping adventures, then Xel-Há Park has got you covered. 
Featuring a myriad of snorkeling spots, zip lines, river runs, and waterslides, it's one of Cancun's most unmissable theme parks. Take a tour of the nearby river and dive beneath the waves to see exotic creatures up close. Leap off a cliff into pristine waters below. Hack your way through a jungle trail like Indiana Jones, or zip along the treeline at breakneck speed. 
If any or all of the above sound good to you, you know where to go.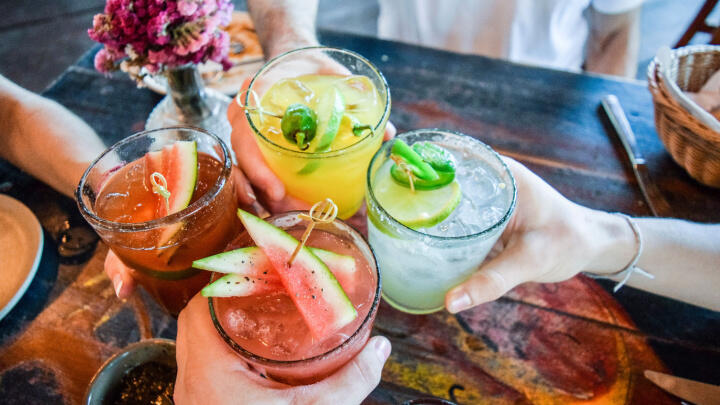 Of course, one of the best ways to enjoy the newfound Thanksgiving sun is with a refreshing cocktail or three. While you'll find a number of parties popping off over the period, why not head to Congo Bar and skip the bill? Our treat.
That's right - if you go with us, you'll have access to a completely free bar from 9PM til 3.30AM. Beers, spirits, wines, and more are all available, so pick your poison and party through to the early hours. But Congo Bar isn't just a bar - it's an entertainment paradise. DJs spin crowd-pleasing bangers, go-go dancers kick through the night, confetti showers on guests fairly regularly, and expect conga lines to form every minute. 
Sure, you could hit up one of the other parties over Thanksgiving, but why break the bank when you get it all and more at Congo Bar? Why indeed.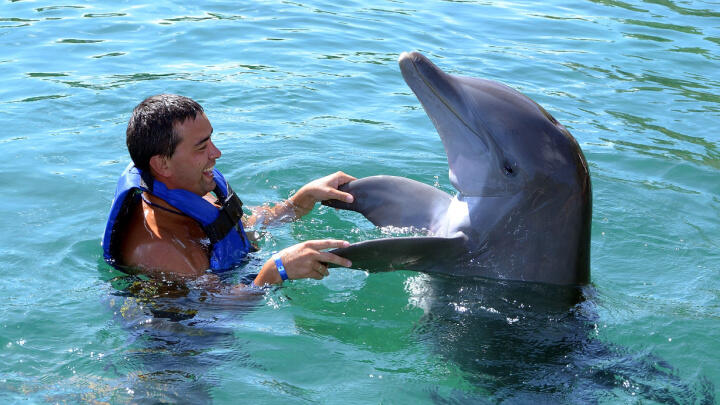 Have you ever hugged a dolphin? Don't lie, you haven't. Do you want to hug a dolphin? Of course you do! So why not go encounter some dolphins at Isla Mujeres and do just that? 
You'll spend 40 minutes learning and interacting with these fascinatingly intelligent creatures, all from the comfort of a floating platform. Even non-swimmers can enjoy this underwater festival of fun! Thanks to your guide/marine animal specialist, you'll learn what makes dolphins tick, what they eat, and how many people try to protect their natural environment. 
With us, you'll get your flipper meet-and-greet, as well as a slap-up brunch on the island itself. Relax by one of the nearby pools, hit the shops, or even go shark-watching. Easily one of the best things to do for Thanksgiving in Cancun.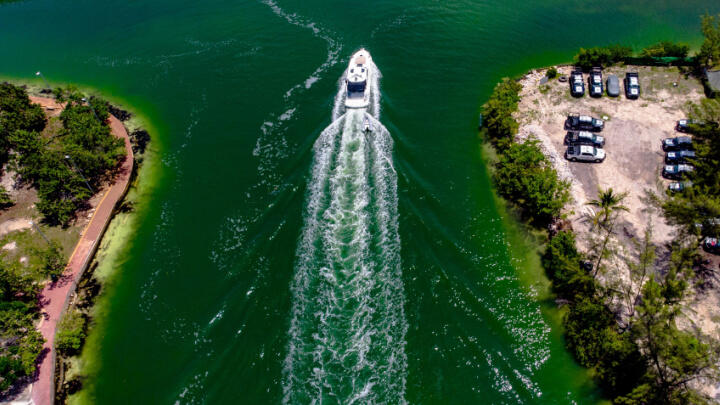 Or, if you prefer being above the water rather than knee-deep in it, why not go on a Dancer Cruise? With a wealth of entertainment on board, and even opportunities for thrill-seekers to hop beneath the waves, it's a best-of-both-worlds situation that's hard to pass up. 
The boat -and your captain - make three stops on your trip. The first is Meco Reef, where you can head beneath the waves after a light breakfast to see colorful schools of fish, different corals, sea turtles, and more up close. Or, just stay on the deck for a dance lesson.
Next is water activities, which include diving and waterslides for those inclined or a trampoline for those who don't fancy a dip. Finally, you'll explore the nearby Isla Mujeres, where you can shop til you drop, or just relax on the beach for a couple of hours. Then, when you're done, get back on board and head back to the mainland. Easy. 
And those are our picks of the best things to do for Thanksgiving in Cancun! If you're planning on spending a few more days on either side of the holiday, upgrade your itinerary with Go City! With our All-Inclusive Pass and Explorer Pass, you can see all of Cancun's best bits for one low price.