Are you heading to Cancun on Labor Day weekend? Then you'll need to know what to do! Below, we detail the best things to do in the city and answer all your burning questions. Whichever you pick, you're bound to have a blast!
Including:
Is Cancun busy during Labor Day weekend?
Is September a good time to go to Cancun, Mexico?
Does it rain a lot in September in Cancun?
Is it still sunny in Cancun in September?
The best things to do on Labor Day Weekend in Cancun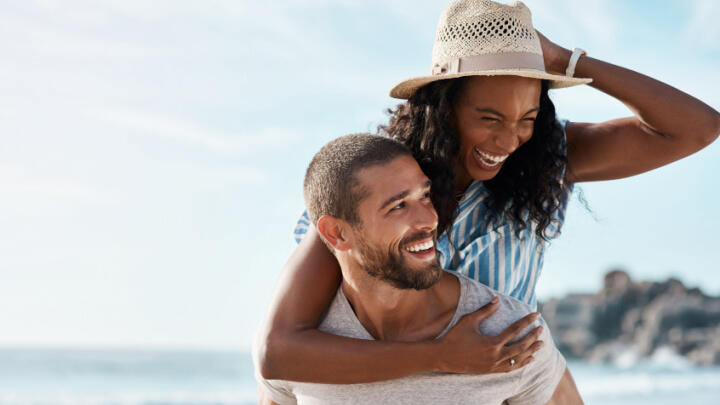 Is Cancun busy during Labor Day weekend?
On Labor Day weekend, countless souls travel across the border to party up, and ring in the end of summer. Taking place across the long weekend from September 1 - 4, Labor Day itself lands on the final Monday. It's your last hurrah before Thanksgiving, so make the most of it. You'll be in good company too, as plenty of people have the same idea. 
Is September a good time to go to Cancun, Mexico?
Mexico is one of the most beautiful countries on the planet, and Cancun is arguably the touristic jewel in its crown. So, yes, it's always a good time to visit Cancun, and September is one of the months in our calendar. However...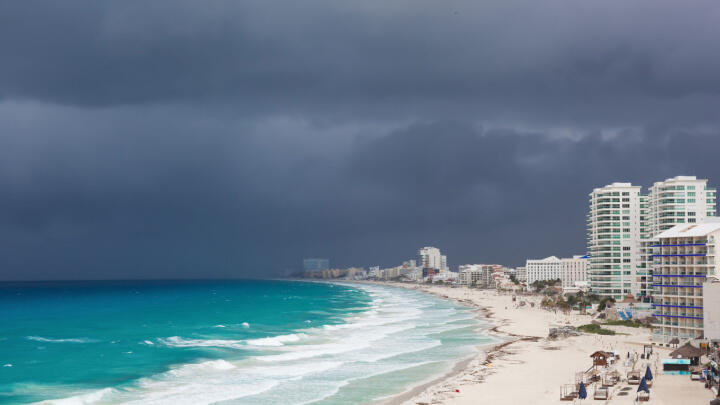 Does it rain a lot in September in Cancun?
Did you know that September is Mexico's wettest month of the year? Yes, even the country that Breaking Bad bathed in warm, orange hues has rain. How much rain, you ask? Well, 9 inches over seven days throughout the month. So, while it may be the country's wettest month, it's hardly comparable to most of North America. 
Is it still sunny in Cancun in September?
You'll be pleased to hear that, yes, you're still likely to have some sun over nearly every day in September. There's nearly a 30% chance you see nothing but sun and blue skies, but over 70% chance of some clouds blocking the perfect view. So, pack the sunnies, short shorts, and sunblock, but add a light waterproof or umbrella just to be safe. 
With all your burning questions out of the way, let's explore the best things to do in Cancun on Labor Day weekend!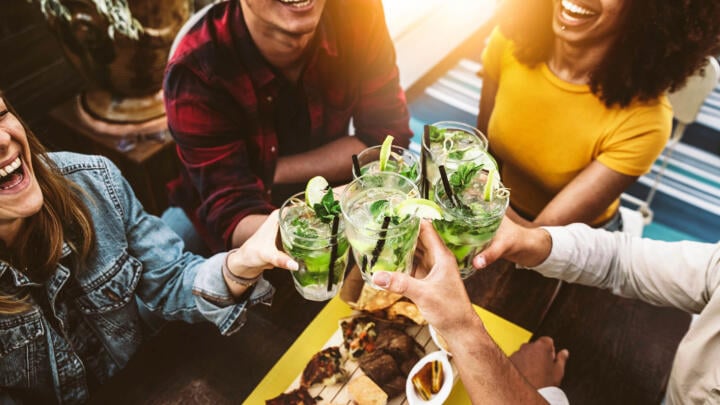 It wouldn't be Labor Day weekend without enough booze to forego operating heavy machinery. Yes, that was a poor attempt at a labor joke. While the joke may disappoint, Congo Bar Cancun certainly will not. 
Making bassy waves in the center of Cancun's party district, Congo Bar is always packed with revelers hoping to drink and dance the night away. They're joined by DJs playing hand-raising anthems, go-go dancers riling the crowd up, and a whole host of cocktails, beers, wines, and shots. From 9PM - 3.30AM, expect nothing but drunk conga lines, an assortment of party props, and drinks. Lots of drinks. Oh, and did we mention that with us, nearly every drink on the menu is part of the ticket? Not just one per head, but all your drinks throughout the night? There are plenty of bars open for business in Cancun on Labor Day weekend, but why settle for anything less than a night of free-flowing booze? You'd be silly not to, really. Are you silly? No, we thought not.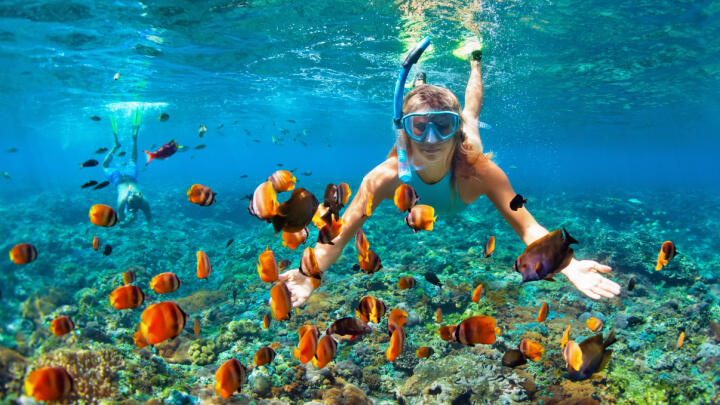 Immerse yourself in a captivating snorkeling expedition off Cancun's stunning shores. 
This adventure encompasses five unique sites: El Meco, part of the Great Mayan Reef, offers an up-close encounter with vibrant coral formations. At the second stop, embrace the enchanting presence of sea turtles in their natural habitat before switching gears at stop three for the MUSA underwater museum, where captivating exhibits blend art and nature. The pinnacle awaits at stop number four, where you'll explore a sunken shipwreck. Finally, marvel at the ethereal beauty of cenotes at your fifth and final stop. 
Ignite your spirit of discovery and relish intimate glimpses of the hidden marine world on this unforgettable journey.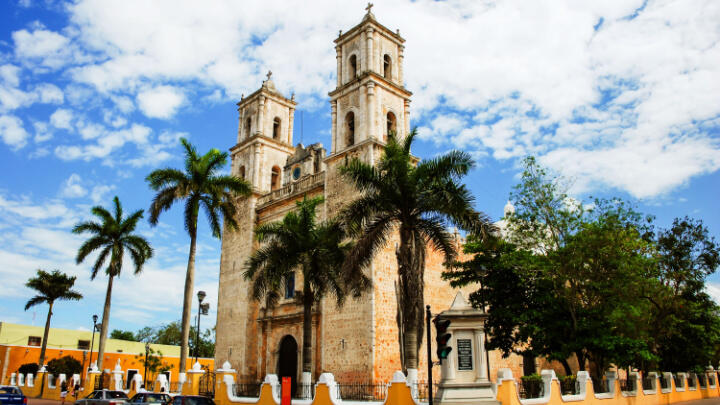 Experience Mexico's cultural riches with a comprehensive roundtrip tour of Chichén Itzá, the awe-inspiring Mayan marvel. Your journey begins with hotel pickup, leading you to the historic site. 
Then, you'll have two and a half hours to explore the enigmatic temples, delve into their history, and capture memorable photos. Following the pyramid's mystique, venture to Valladolid, where you'll have an hour and a half to meander through baroque cathedrals, Spanish colonial architecture, and charming pastel-colored edifices.
If you want to balance out your weekend of partying with some culture and history, go explore some ancient wonders!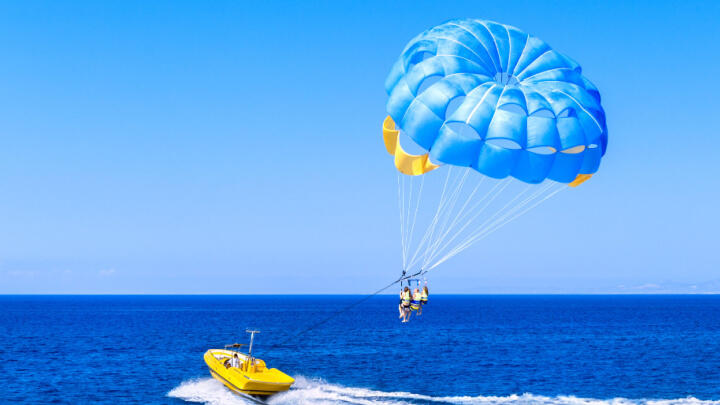 If you don't suffer from vertigo, and the thought of sailing high above the seas tethered to a speedboat fills you with glee, then you'll love this parasailing adventure over the clear blue Cancun waters!
Soar above Cancun's coastline for approximately 3 miles, treating your senses to mesmerizing beach vistas. Equipped with a walkie-talkie, you'll stay in touch with the crew, who'll adjust your altitude throughout your 10-minute thrill ride, so you always feel completely safe. 
See the Cancun coastline like never before, and relish the sensation of flight – a one-of-a-kind opportunity for unforgettable memories.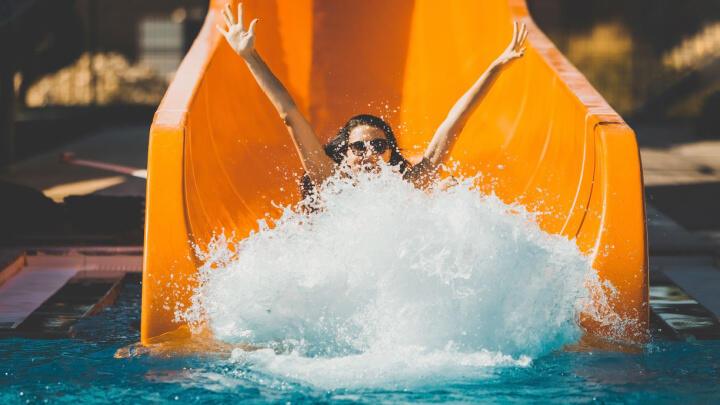 And finally, if you don't mind braving the crowds for some white-knuckle fun, Ventura Park is a must-visit. 
Thrill-seekers can dive into the heart-pounding world of Aaahventura, a high-flying zip line that sweeps you above the treetops. But that's just one of the many pulse-pounding attractions at Ventura Park. There are a ton of rollercoasters, waterslides, and other entertainment to keep the blood pumping.
And for those who savor a relaxed pace, worry not – we've got you covered too! Drift along the Lazy River, taking in the stunning surroundings at your leisure. Engage in a game of mini-golf, explore virtual reality adventures, or indulge in dolphin swimming for fellow animal enthusiasts. 
And those were our picks of the best things to do on Labor Day weekend in Cancun! If you're spending a few days around the holiday and want to know how to spend it, check out Go City! With our All-Inclusive Pass and Explorer Pass, you can see all of Cancun's hottest attractions for one low price!