Cancun is known as a beach paradise with endless sun and warmth, but every so often you may catch a rainy day. In the off-chance you are in Cancun when it rains, you might want to have a backup plan. If you're searching for indoor activities in Cancun, check out a few of our favorite suggestions for rainy day trip ideas. Our favorites include...
Interactive Aquarium Cancun
Shopping Tours
Taco and Beer Tasting Tour 
Bars and Restuarants 
Museo Maya de Cancun
Interactive Aquarium Cancun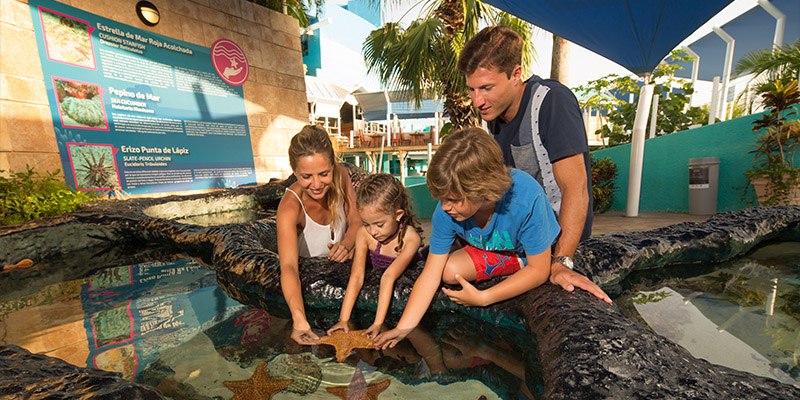 Located right in the Isla Vista Shopping Mall, Interactive Aquarium Cancun is the perfect place to take the whole family if the weather isn't all sunshine and beaches. Instead, bring beach life inside and discover Cancun's exciting marine life – right at your fingertips.
You can easily spend the day here, with plenty of touch tanks, fish tanks, and volunteer-led presentations. Watch as dolphins splash around their habitat or get to know the feeling of a sting ray's slimey back as they zip around the tanks. You'll forget you're indoors and not at the beach
Shopping Tours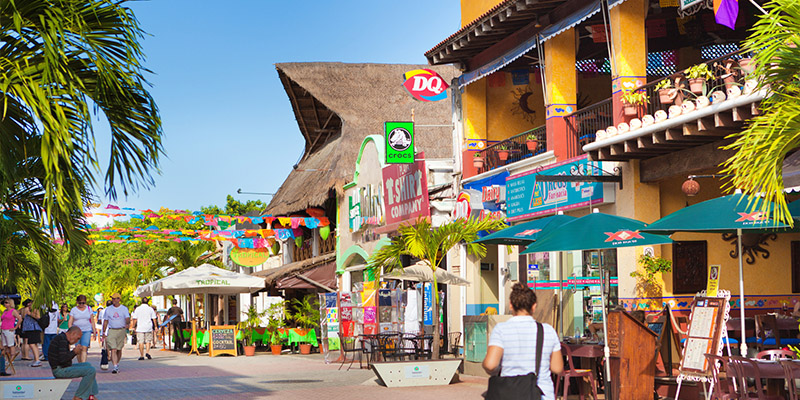 While these shopping tours aren't completely out of the rain, you might find it totally worthwhile to endure a drop or two as you pop in and out of the shops.
Shop the streets of Playa Del Carmen or peruse the booths at Mercado 28 in Cancun (or do both!) on a guided tour of these two city's shopping districts. What better excuse to spend a couple hours shopping than the rain?
Playa del Carmen
Hop aboard the bus and head down to Playa del Carmen, another popular resort destination just outside of Cancun. Your tour guide will lead you down Fifth Avenue, the longest stretch of shops and goods in the area. You can shop anything from local-owned boutiques to popular international brands like H&M.
Cancun 
On this guided tour, you'll find there are other places to shop besides La Isla. Your guide will take you to Mercado 28 and Plaza Las Americas - a shopper's paradise. Mercado 28 is set up just like a flea market, with locally made goods and gifts perfect for friends back home. Plaza Las Americas offers well-known stores like Victoria's Secret, Sears, and Adidas. 
Food Tour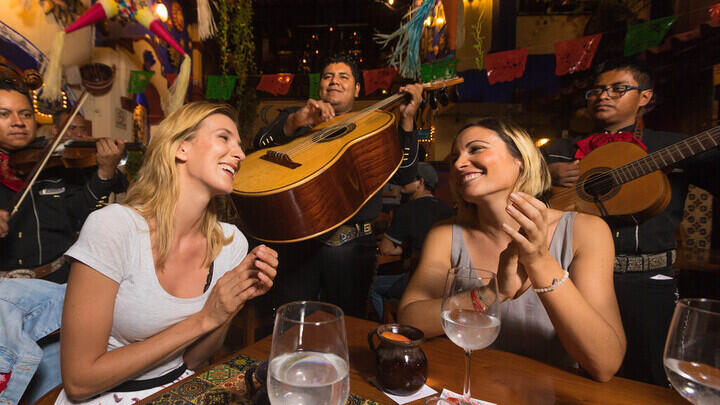 Immerse yourself in the local cuisine on a Colors of Mexico Taco Tour and Local Beer Tasting. This fantastic foodie tour will keep you out the rain for an evening whilst you indulge at the best tacquerias in town. 
You'll stop at four local restaurants, all chosen to take you on a journey through Mexico. Feast on tacos de cochinita, tacos coapeñito, tacos de surtido and tacos al pastor as you explore the best food Cancun has to offer. With a perfectly paired beer (or soft-drink) at every stop, you'll never want this tour to end!
Your knowledgable guide will make this unique experience all the better, on-hand to give you a complete history of Mexico's culture, food traditions and little-known facts about their most delectable secret ingredients. 
Bars & Restaurants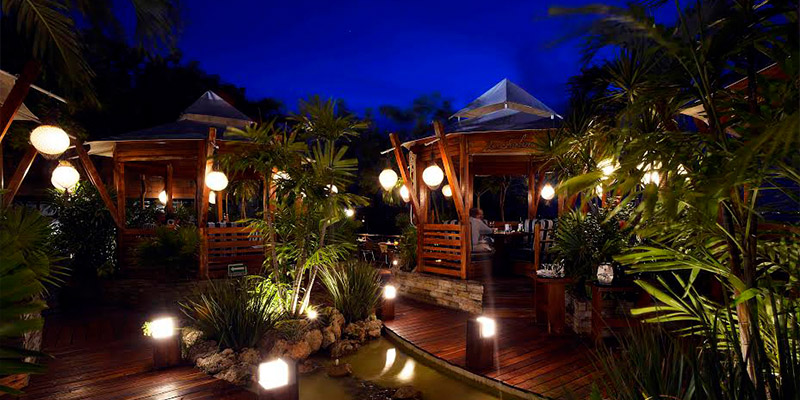 There's plenty of local bars and restuarants to explore if your trip to the beach is cancelled at the last minute. Find somewhere to settle down for the afternoon to enjoy some delicious seafood and perfectly refreshing drinks.  
Fred's House is a great place you can go to grab a bite and a drink. This American-style seafood restaurant offers beautiful views and private cabana seating that keeps you out of the weather's way. Being inside doesn't have to mean missing out on Cancun's views!
If you're just stopping in for a quick drink, grab a seat at the bar and use $20 towards drinks to sip on a piña colada or beer of your choosing. 
Museo Maya de Cancun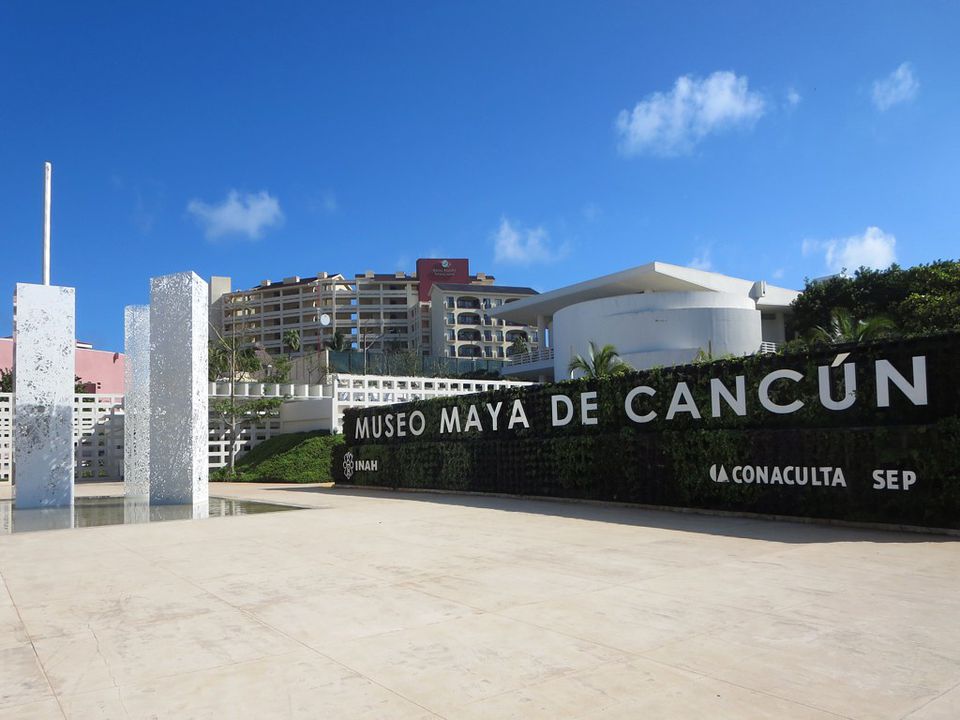 Check out one of Cancun's best art and anthropological museums: Museo Maya de Cancun.
This museum holds one of the most important collections of Mayan artifacts, from jewelry to ceramics and sculptures. There are nearly 400 pieces on display, all showcasing the Mayan culture. This museum is definitely worth a visit. You'll head home with a wealth of knowledge – not just a tan! 
Rainy Day Savings
See? You can stay dry all while having plenty fun indoors in Cancun when it rains. We hope these ideas helped inspire you to create a fun filled indoorsy itinerary for your trip! It's always good to have a backup plan,  just in case.
Don't forget – admission to many of these great rainy day attractions is included with the Go City All-Inclusive Pass and Explorer Pass, so be sure to check them out to save on entry compared to gate prices. What will you do?