Traveling to Cancun for the weekend and looking for something beyond the typical sunbathing and partying? If you're in search of some fun things to do in Cancun with friends or family, then this suggested weekend in Cancun itinerary could be a helpful resource. With a variety of watersports and cultural activities, we hope to provide a balance of attractions to give you the best weekend getaway possible. We've put together a few of our favorite things to do in Cancun for a short trip, including:
90-minute Surf Lesson
Moonlight Snorkeling Tour
Interactive Aquarium Cancun
Cancun Wax Museum
Drinks at Fred's
And more!
Save on Admission to Cancun Attractions
Regular admission to many of these attractions is available with the Go Cancun Card. Save up to 45% on combined admission prices versus paying at the gate. Learn more about Cancun passes, attractions, and prices.
Day 1
90-minute Surf Lesson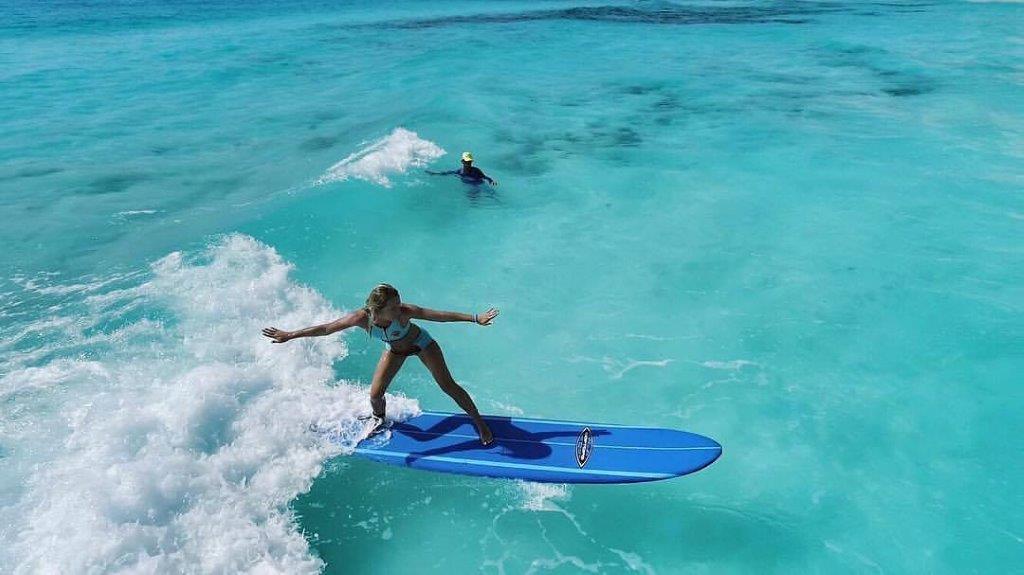 Begin your weekend in Cancun with a classic. This hour and a half surf lesson from 360 Surf School is perfect for beginners. You'll get some on-beach instruction from experienced American surf instructors, and then the chance to try your skills out in the open ocean. It's a low-stakes way to play around with surfing in a tropical paradise – what's not to love? Getting In: 90-minute Cancun Surf Lesson tickets are included with the Go Cancun Card.
Cancun Parasailing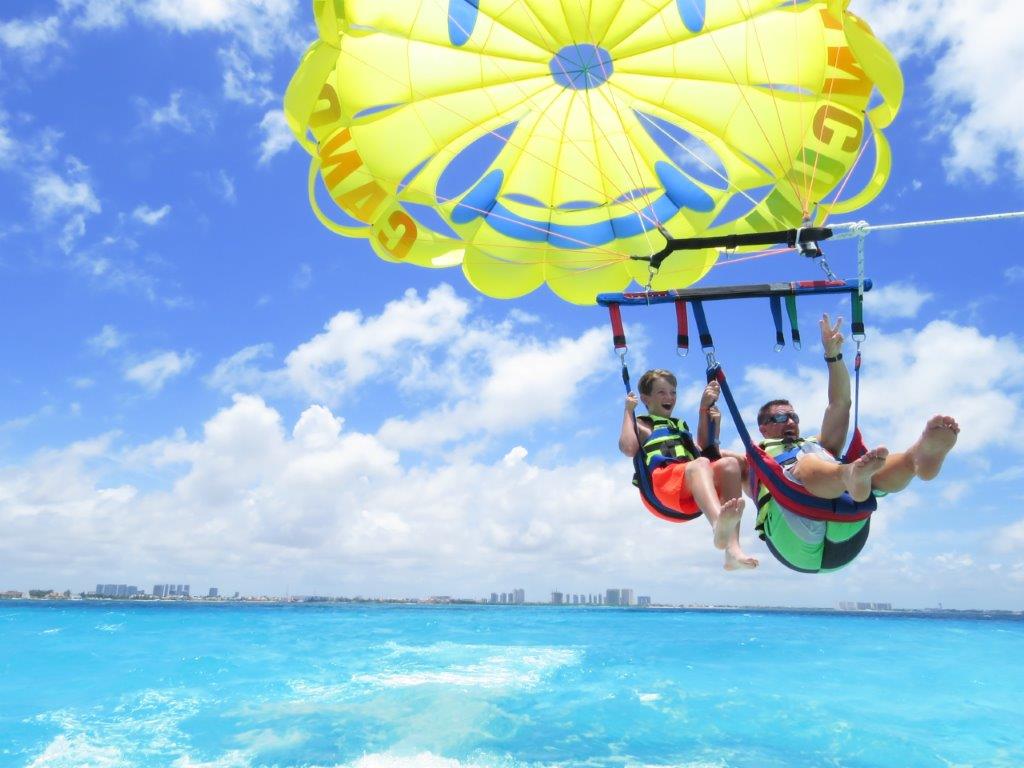 Mix up your watersports with a bit of time spent soaring above world-famous Cancun beaches. Enjoy the feeling of total freedom as you float over the ocean, seeing the Cancun Hotel Zone, Nichupté Lagoon and Isla Mujeres below you. You'll get to enjoy a flight time of about 10 to 15 minutes, but budget in extra time for transportation. Getting In: Cancun Parasailing tickets are included with the Go Cancun Card.
Moonlight Snorkeling Tour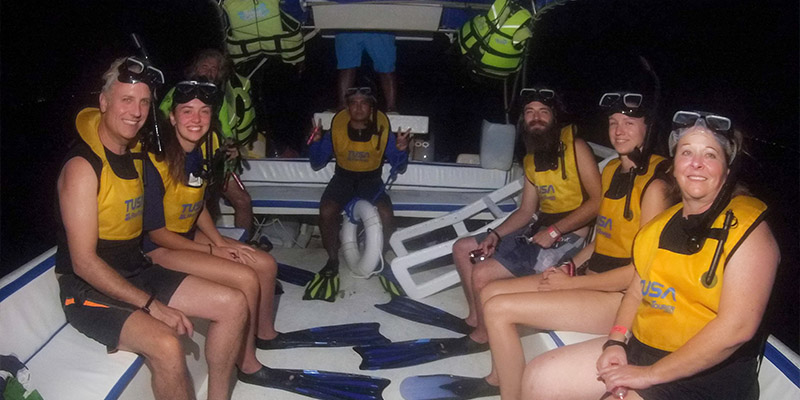 This is one for the bucket list. Have you ever wanted to snorkel by moonlight?? Seize the chance to take this evening snorkeling tour and you'll marvel at the massive difference time of day makes. From seeing different critters who typically only emerge when the sun goes down (like squid and octopus, to name just two) to getting the opportunity to truly appreciate the bioluminescent species beneath the waves, this is a must-do activity in Cancun. Your snorkeling tour will take approximately two to two and a half hours. Getting In: Cancun Moonlight Snorkeling Tours are included with the Go Cancun Card.
Day 2
Shopping Tour in Cancun with Transport from Playa Del Carmen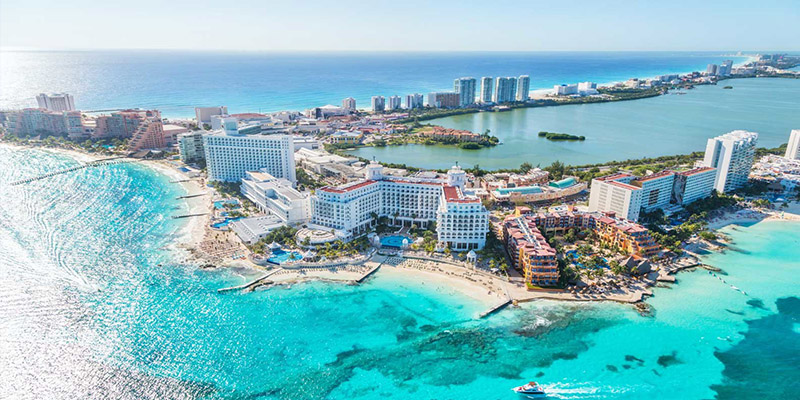 If you love shopping and want to pick up some souvenirs, a guided shopping tour in Cancun is a great way to get in some sightseeing and shopping on your second day in Cancun. This tour takes you to Mercado 28 and Plaza Las Americas, two of Cancun's best shopping destinations. Mercado 28 features lots of local artists' work and crafts in a flea-market style shopping area while Plaza Las Americas has lots of name-brand stores you'll recognize in more of a classic mall setting. Getting In: Playa Del Carmen guided Shopping Tour with Transportation are included with the Go Cancun Card.
Cancun Wax Museum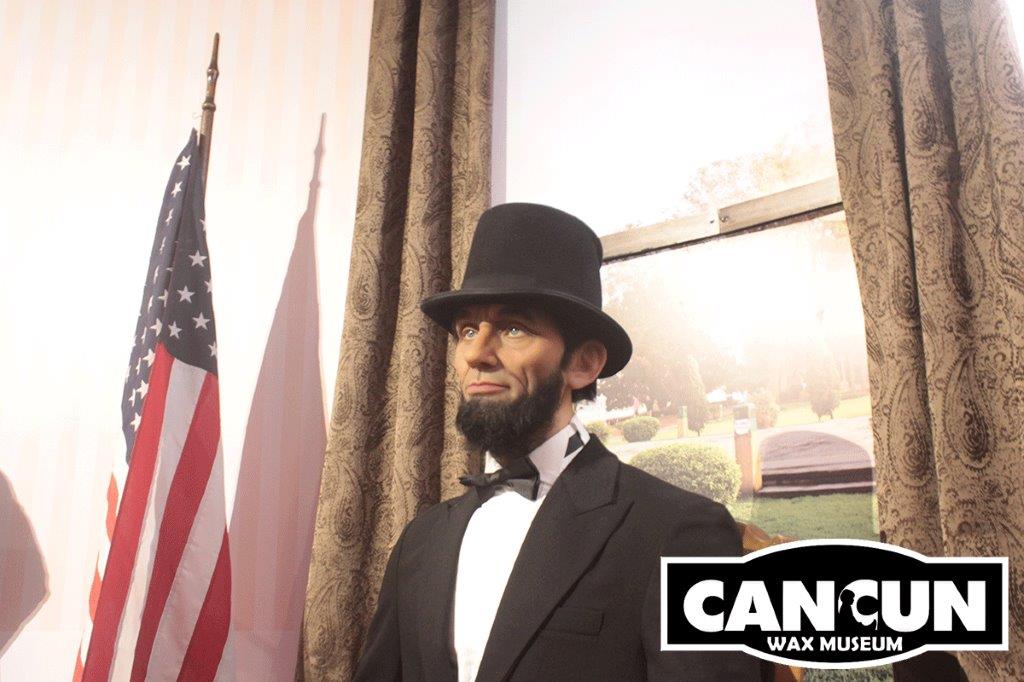 Mix a bit of culture into your Cancun vacation with the trip to the well-regarded Cancun Wax Museum. Filled with amazingly life-like wax replicas of famous figures from around the world, this museum is the perfect place to snap those fun selfies. Some of the stars you'll see here include Barack Obama, the Beatles, Queen Elizabeth II, Amy Winehouse, Cristiano Ronaldo, and many more. We recommend reserving about two hours for this attraction Getting In: Cancun Wax Museum tickets are included with the Go Cancun Card.
Drinks at Fred's
End your weekend with a bit of time to kick back and relax. Fred's House is a modern American seafood restaurant offering delicious adult beverages and tasty treats like oysters and more. Come here for a drink or two, and consider staying for dinner. Getting In: Drinks at Fred's House Cancun are included with the Go Cancun Card.
Remember to Save on Admission
If any of these attractions seem like a good fit for your weekend getaway to Cancun, consider picking up an all-inclusive Go Cancun Card. You can save up to 45% on combined admission prices versus paying at the gate. It's easy to use, convenient, and smart. Happy travels!