While Memorial Day in America is typically a time to reflect and honor service people who have given their lives for our freedom, many people also use the holiday as a chance to get away and enjoy themselves. And, given Mexico's neighborly nature, many choose to head to Cancun. If you're considering the same, but wonder what to do there on Memorial Day weekend, we can help. In this guide, we'll take a look at all the best experiences to try over the holiday. So take a look, and see what suits you!
Including:
Ancient sites
Sailing adventures
Snorkeling tours
Theme parks
and more!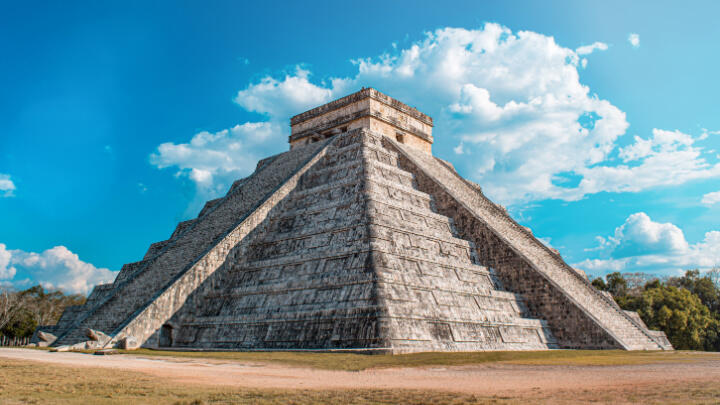 If you fancy something cultural, look no further than a roundtrip tour of Mexico's magnificent Mayan marvel, Chichén Itzá.
This tour picks you up from your hotel and takes you to the site, where you'll have two and a half hours to wander around the temples and structures, learn about their history, and take plenty of photos while you wander.
Once you've seen enough of the famous pyramid, you'll be whisked away to Valladolid, where you'll have an hour and a half to freely explore baroque-style cathedrals, Spanish colonial architecture, and myriad pastel-colored buildings. 
If you want to balance out your weekend of partying with some culture and history, and want to know what else to do on Memorial Day in Cancun, this tour could be just the ticket.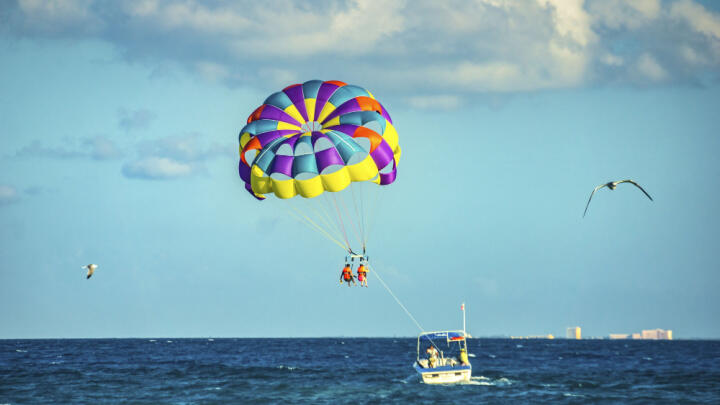 If it's thrills and spills you're after, look no further than this exhilarating parasailing experience! You won't get many better views of Cancun, either. 
Your parasailing adventure will take you above 3 miles of the Cancun coastline, giving you ample opportunity to see the beautiful beaches beneath your feet. And don't worry, your roughly 10-minute glide through the sky will be entirely safe; state-of-the-art equipment is used to keep you firmly fixed to the vessel below. You'll even have a walkie-talkie should you need to contact the crew. They'll rein in the rope if you're too high up for comfort.  
It's a once-in-a-lifetime opportunity to see the stunning coastline from a whole new perspective. And hey, feeling like you're flying's pretty cool too.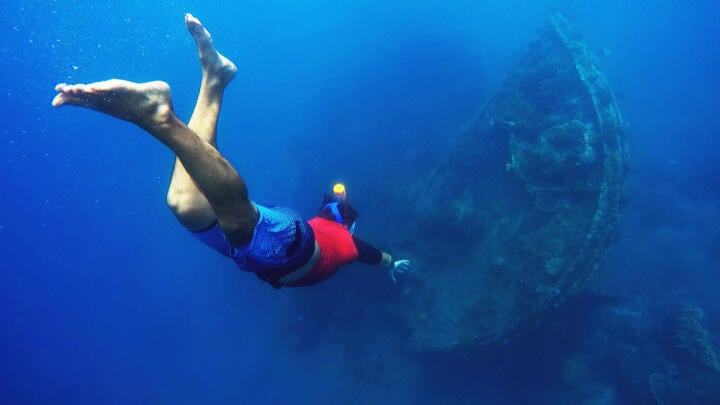 Have you ever wanted to explore a shipwreck on the sea floor, swim alongside sea life, and witness true underwater beauty? If so, this snorkeling tour is just for you. 
Just a short boat ride off the coast of Cancun, you'll drop anchor and have two hours to explore the wonders of the deep at five different stops. The first, El Meco, is part of the Great Mayan Reef. You won't get many better looks at coral up close on the planet. The second stop is an area where sea turtles love to hang out. With a near-100% chance of seeing them up close, it's one of the tour's highlights. The third is a unique underwater museum called MUSA, and it's exactly as it sounds. Underwater exhibits, art, and more are ripe for viewing. The fourth stop is the aforementioned shipwreck - arguably the tour's highlight. The fifth and final stop takes you back to the surface, where you'll gaze upon awe-inspiring cenotes. 
Whether you're a newb or a seasoned pro, if you're game for a tropical paddle, you needn't wonder what to do on Memorial Day weekend in Cancun. You know what to do - it's this.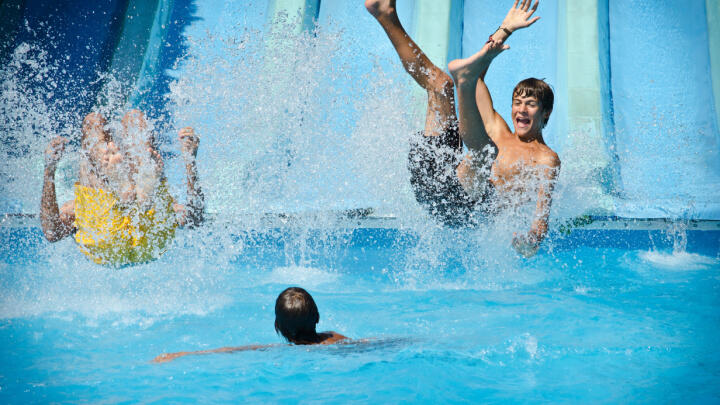 If you prefer thrills of the white-knuckle sort, a trip to Ventura Park should be top of your Memorial Day itinerary. 
Adrenaline junkies should check out Aaahventura, a zip line that soars above the treetops. It's not for the faint of heart, but the views from on high will reward those daring enough to try! You'll also love the park's go-karts, rollercoasters, bungee swings, and water slides. 
Those of you who prefer the stress-free life, we feel you. And don't worry; you're catered to too! The Lazy River is the perfect way to kick back and enjoy the ride, letting you enjoy the gorgeous scenery at a slower pace. You've also got mini-golf, VR, and dolphin swimming - if you're an animal lover. 
Perfect for the whole family if the sun is out in full force, Ventura Park is one of the best attractions in Cancun!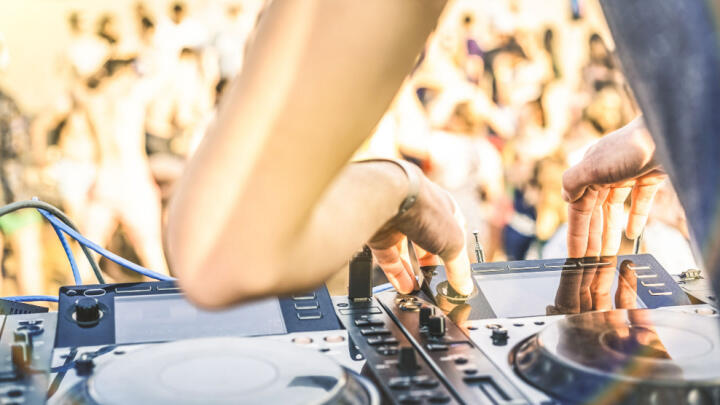 Don't worry, party people; we haven't forgotten about you either. Plenty of people head to Cancun to live it up over the Memorial Day weekend. If you're one of them, you won't be better served than at the Cancun Jumpoff. 
It's a four-day extravaganza filled with beach parties, pool parties, and non-stop fun. DJs spin the latest dance hits, and there are contests and other activities to keep the energy up. If you want to meet new, like-minded people, you'll find thousands of them there. 
Whether you're traveling down with friends, going with your partner, or doing it solo, you won't find many better parties over the Memorial Day weekend than at Cancun Jumpoff. Just don't bring the kids - this one ain't for them.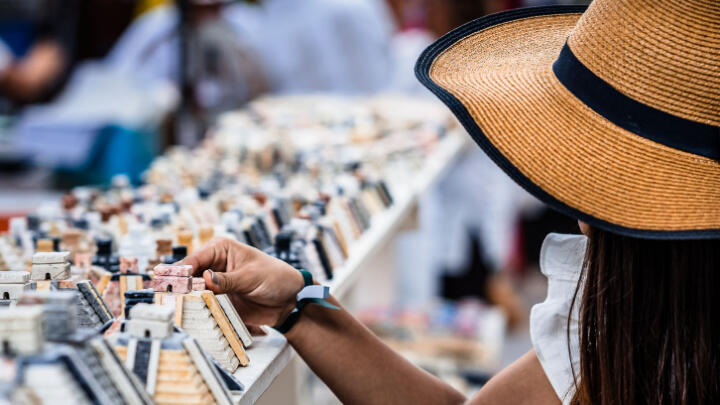 But maybe you're not in it for the party. Maybe you'd rather hit the shops and spend big during the holiday sales. Don't worry; we've got you covered too. 
This shopping tour covers the two best spots in Cancun - more on them in a bit. Let's start at the beginning, where you'll be whisked away on a luxury air-conditioned bus, where your expert tour guide will provide you with a background of the sun-soaked city, its history, and how the locals live. Which will come in handy when you visit your first destination - Mercado 28. It's a flea-market-style shopping area with booths and restaurants owned and operated by locals, making it the perfect place to find hand-crafted purses, accessories, jewelry, or other souvenirs for friends back home. You'll also dine in style at one of the many authentic restaurants in the area.
The next stop is Plaza Las Americas, where you'll find big-name brands sold at low, low prices. This one isn't for your friends and family back home; it's your turn to treat yourself.   
So, if you were wondering what to do on Memorial Day weekend in Cancun, we hope this guide has given you some ideas! If you need more inspiration for your Cancun break, check out Go City. With our All-Inclusive Pass and Explorer Pass, you can see all of Cancun's hottest attractions for one low price!