With over 20 kilometers of white sand beaches on the Caribbean Sea lined by hotels, plus the downtown area to consider, first time visitors can struggle with knowing where to stay in Cancun.
There are literally thousands of hotel rooms and other forms of accommodation available in the city. They range from self-catering aparthotels to luxury all-inclusive resorts, with rooms existing for all budgets and tastes.
Check out the following guide for all you need to know about the best places to stay in Cancun.
Introducing Cancun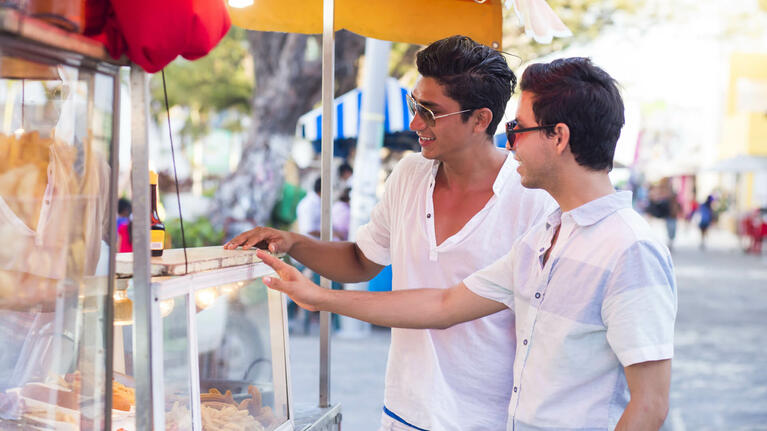 Cancun can be divided into two main areas. Downtown Cancun, also known as El Centro, is where most locals live and work and where there's a great pick of shopping options, including Mercado 28 and Plaza las Americas shopping mall.
The downtown area has some of the most authentic Mexican dining around and it's here you'll also find budget hotels and hostels tucked away on side streets often without any internet presence to speak of.
Downtown is linked to the hotel zone by a couple of dedicated bus routes (R1 and R2) as well as a fleet of taxis meaning you'll never feel isolated from the goings on elsewhere.
Should you stay in Cancun's hotel zone?
The majority of stays aimed at international visitors to Cancun are located in the zona hotelera (hotel zone), which was specifically created in the 1970s to draw more travelers to this area of Mexico's Caribbean coast. It is separated from downtown Cancun by the wild, crocodile-infested waters of Nichupté Lagoon.
Enclosing the lagoon in a thin ribbon of land roughly shaped like a figure 7, its seaward facing side is lined by a near-continuous thread of white sand running for 22 kilometers. Their shallows lead to some of North America's best snorkeling and scuba diving sites.
Subdivisions in Cancun's hotel zone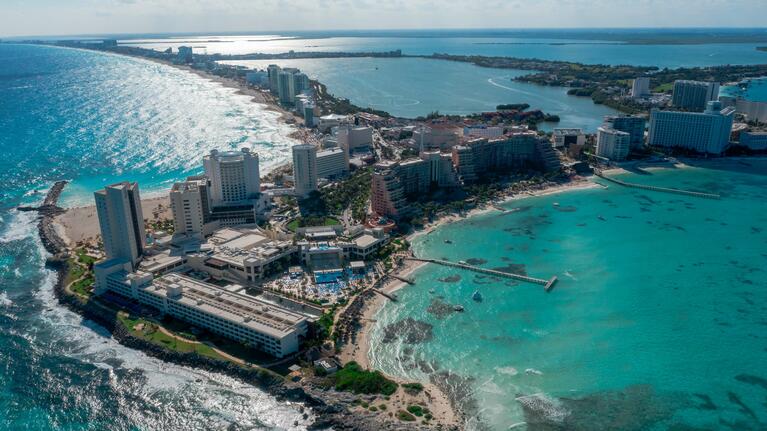 Because of its length, the hotel zone is often subdivided into north, Uptown, central and southern sections. The north corresponds with the west-east extent of land and is known for having some of the best beaches and calmer waves. It stretches inland to include the top section of Avenida Tulum (Highway 307) on the mainland.
The bend in the 7 is sometimes called Uptown, or Punta Cancun, and is the area containing most of the big names in nightlife such as Congo Bar, Coco Bongo and the Hard Rock Café. Their popularity with spring breakers and party animals of all ages knows no bounds. During the day, the area's beaches are used by those recovering from the night before, alongside windsurfers and snorkelers.
The central hotel zone is dominated by family-friendly hotels, but still has plenty of bars and restaurants you'll recognize from back home.
The south hotel zone is relatively limited when it comes to places to dine out and party till dawn, and as a result it has the quietest beaches and mellowest vibe, making it popular with honeymooning couples in particular.
Situated around Punta Nizuc, it's within easy reach of Ventura Park theme park and the central and north hotel zone by taking a taxi along Boulevard Kukulkan – named after the main pyramid at the ruined Mayan-era city of Chichen Itza.
Deciding where to stay in Cancun's hotel zone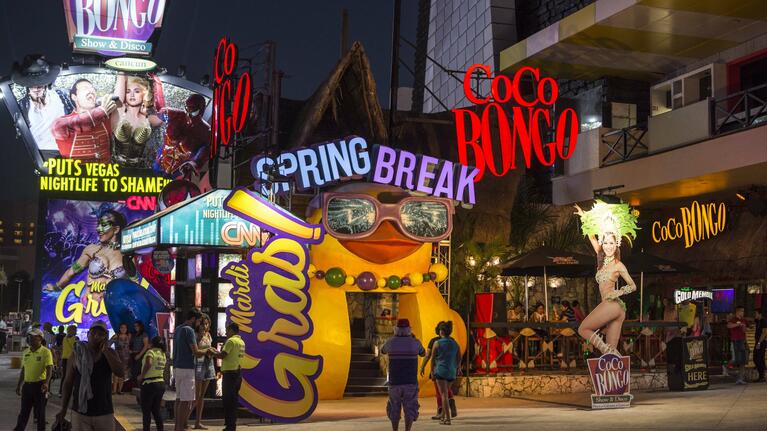 Many of the big resorts are operated by international hotel chains and have everything you need for a fantastic vacation, from heated pools and kids' clubs to a good range of food options. If you're someone keen to mix with other travelers and discover the local area, any of the four subdivisions making up the hotel zone are good choices, since they each provide a little bit of everything.
Anyone eager to take in Cancun's top attractions might decide the best part of Cancun to stay in is the central hotel zone. Having the best of both worlds, it's not far to the north or the south, whilst it has the biggest number of attractions, including Interactive Aquarium Cancun and the ruins of El Rey.
Should you stay outside Cancun?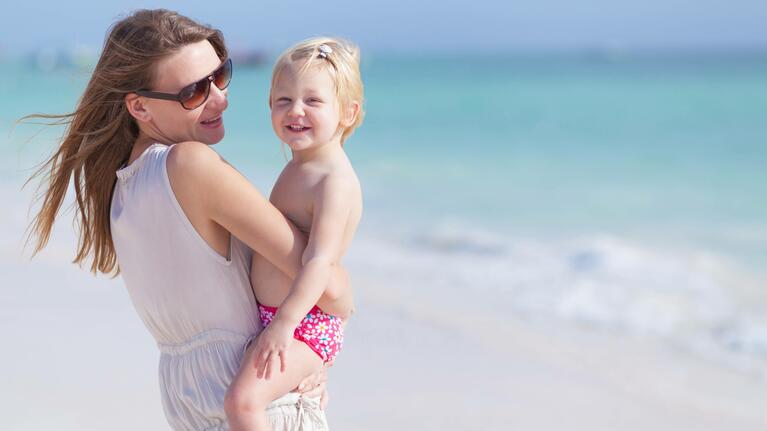 Outside of Cancun's city limits, luxury developments have started to pop up on the coast further north. Known as Costa or Playa Mujeres, its beaches are protected from the strongest waves by Isla Mujeres. At present its handful of luxury resorts sit along the single road in and out, making it a great pick for those travelers looking to spend the majority of their time relaxing by the pool and not going anywhere very fast.
At the opposite end of Cancun lies the start of the Riviera Maya, a stretch of coastline running from Puerto Morelos in the north to Punta Allen and Sian Ka'an Biosphere Reserve in the south. It has some of the Yucatan's largest resorts, as well as providing an excellent base for anyone looking to explore the wonders of the Maya or swap the beach for the cool fresh waters of the region's cenotes (sinkholes) after a hike through the jungle.
Isla Mujeres stays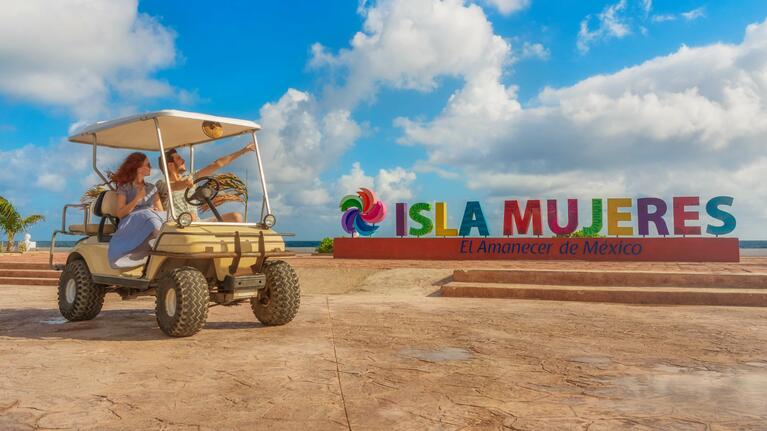 Roughly 30 minutes across the water from Cancun, Isla Mujeres is another spot you might like to consider. Although you're a sailing away from the top nightclubs and many of Cancun's most-loved attractions, there's nowhere in Cancun with such a laid-back feel as Isla Mujeres. This is largely down to the small size of the island itself – just 4.5 square kilometers – together with the limited size of its permanent population.
The island has a more authentic Mexican feel than Cancun's hotel zone, whilst the blend of quiet beaches (adopted by turtles for laying their eggs at night between May and November), zipline experiences and local foods ensures there's still plenty to occupy you without you having to spend all your time on the boat.
Make your Cancun stay even better with Go City
With where to stay in Cancun sorted, you'll be able to concentrate on the long list of attractions in Cancun. Travel with Go City and you won't be limited to what you see and do by price. We give you incredible savings on admission costs to many of the region's top attractions with all the benefits of a pre-pay system and flexibility built in.