Yearning for someplace warm to enjoy a getaway in May? While some parts of the world hover in the cooler temps, there are plenty of hot destinations – literally and figuratively – that we'd recommend for your consideration. Check out our suggestions for where's hot in May below. Whether you're after a tropical getaway or a scorching city break, we've got you covered...
1) Orlando
Florida is one of the vacation capitals of the United States for a reason. Warm temperatures in May, combined with the fact that most schools are still in session, means nice weather and fewer crowds for your trip. While Orlando isn't on the coast (meaning you have a little bit of a drive before you hit the beaches), there are still plenty of attractions to help you make the most of the nice weather. First, stop by the city's most famous attraction: The Kennedy Space Center. This unique attraction combines active scientific endeavors with the fascinating history of space, and is a must-see. Bonus: it's right by Cocoa Beach. For families with small children, LEGOLAND® Florida Resort is a popular option, with plenty of rides and slides to keep them busy while you soak up the sun. A similar, but smaller-scale alternative that may be appropriate for older kids as well is Fun Spot America, which offers Go-Karts and Bumper Cars alongside more traditional roller coasters. If you're willing to load up on the bug spray, then a Boggy Creek Airboat Ride could be a delightful half hour spent exploring the Everglades. Love the idea of being on the water but could do without the insects? Check out the Starlite Cruises daytime offerings for a relaxing cruise aboard a luxury yacht. Combine a fun cruise with some sightseeing on the Winter Park Scenic Boat Tour: afterwards, you can get in some shopping at their many cute boutiques, too. Average May Temperature: 88F / 31C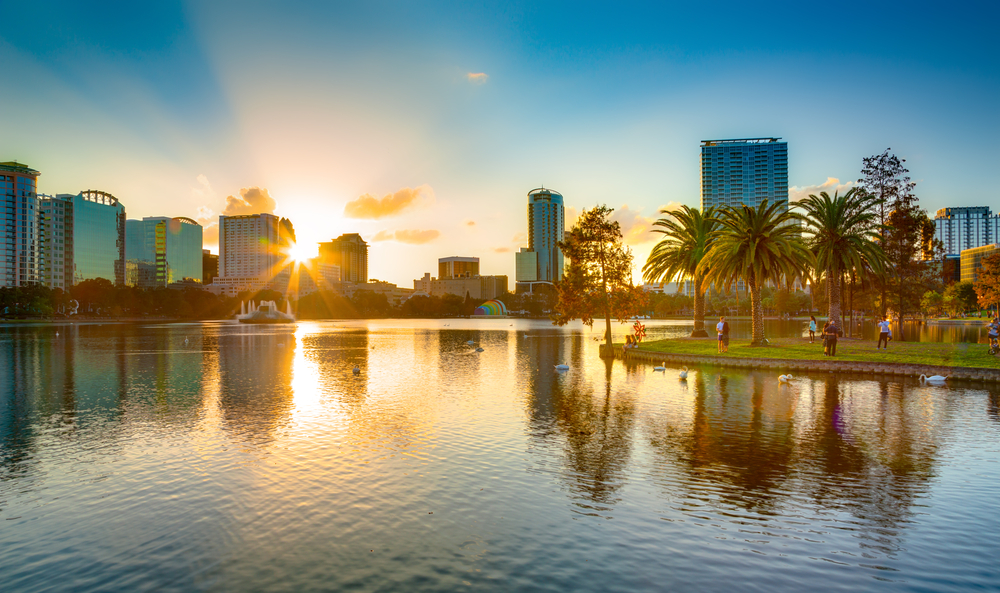 2) Dubai
Dubai is its own set of extremes when it comes to warm weather. Because their average temperature reaches about 100 in May, you either want to stay cool in the water or avoid the outdoors altogether in favor of their many delightful air-conditioned options. If you're opting for the "avoid the outdoors at all costs" route, then may we suggest the world's largest indoor ski resort? Or, if you're searching for the vibrancy and green of spring, Green Planet (in Universal CityWalk) offers an indoor rainforest that's sure to be more temperate than world outside. Theme park enthusiasts already know that Dubai is a top destination: keep it indoors this time of year with a visit to the IMG Worlds of Adventure, whose five action-packed adventure zones promise hours of fun. Brave enough for the outdoors (and smart enough to slather on that sunblock, we hope)? Then your first stop should be Aquaventure Water Park at Atlantis the Palm. With oodles of water slides, lazy rivers, and a private beach, you can splash and sun to your heart's content. Other exciting water sport options include a speedboat sightseeing tour and a stand-up paddle board lesson. Finally, keep it cool by being out after dark aboard the Sunset Dinner Cruise. Average May Temperature: 100F / 37C
3) New York
Prefer milder weather for your city break in May? New York City is a smart bet with averages in the low 70s, especially since this time of year you can enjoy the pleasant temps without the press of high tourist season. Soak up the sunshine with a sightseeing cruise, or a trip to see the Statue of Liberty. Keep in mind that being out on the water is quite a bit cooler than strolling around the city blocks, so you'll want at least light layers to preserve those May vacation vibes. Another option is to get out and get active with a bike tour of Central Park. You'll see the top highlights of the nation's premier cultural park, from the Imagine Mosaic to the Shakespeare Garden. Prefer to pedal along your own itinerary? You can rent a bike, too, to see what the Big Apple has to offer in the way of cycling paths and routes. On a really nice day, it's also smart to take advantage of the weather by embarking on a walking tour. There are more varieties and themes of walking tour than we could possibly name here, but a few of our favorites include a walking tour of the Brooklyn Bridge and DUMBO and the adult-friendly Spirits on Foot tour (which, as you might imagine, involves sampling the city's best booze). And last but not least, May is the perfect time to enjoy America's favorite pastime – a baseball game! Head to the iconic Yankee Stadium for a stadium tour or to take in a game. There are few things as delightful as a warm afternoon spent watching the Bronx Bombers. Average May Temperature: 72F / 23C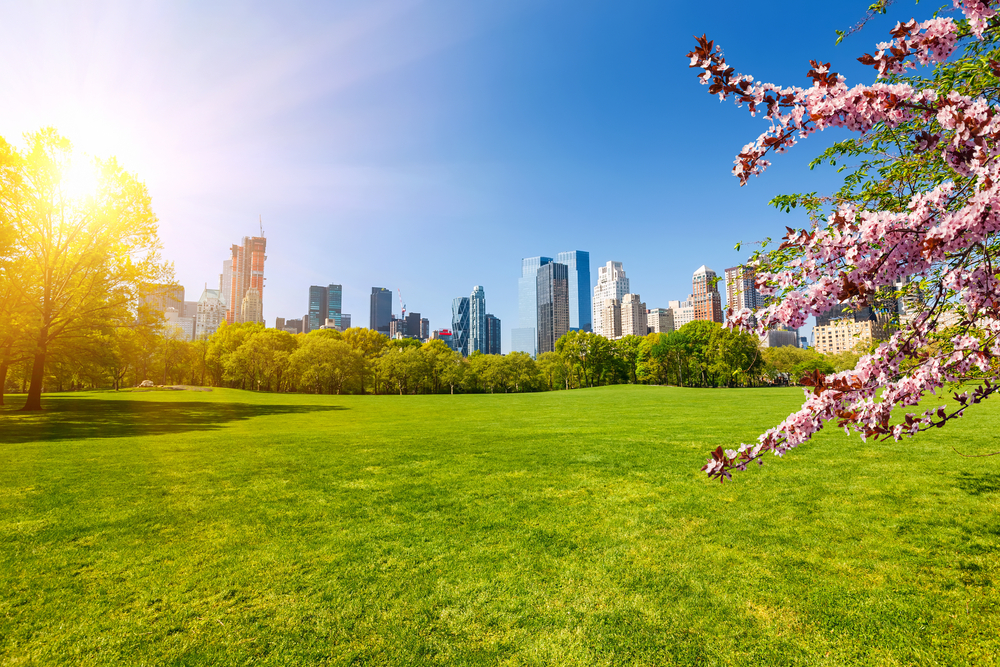 4) Oahu
Hoping for a May vacation that's a bit more on the tropical side? Then Oahu just might be the destination for you. Practically everything that people love to do in Oahu in May is outdoors: a perfectly sensible approach to take in a place where the average high temperatures come it at a sunny 80+ degrees. Looking for something uniquely Hawaiian for your city break in May? Then you'll want to take a surf lesson, or snorkel with some turtles. The exhilarating waves of the North Shore are like nothing else and the beloved green sea turtles always bring a smile to the face of any snorkelers. There are also plenty of water-borne activities that don't involve getting wet, should you be working perfecting your tan or preserving that awesome blowout. The Makani Catamaran Sail is a favorite among visitors to Oahu, with its sleek vessel offering an elegant sailing experience. You could also opt for a fishing excursion, or an afternoon spent lounging on Secret Island Beach. In fact, Kualoa Ranch has oodles of outdoorsy fun to offer for those looking for where's hot in May – check out their horseback riding, movie sites tours, and more. Average May Temperature: 81F / 27C
5) Cancun
Kick the tropical vibes up another notch with a trip to Cancun. This perennially popular vacation destination boasts average high temperatures that hover just below 90 degrees: an ideal temperature in our book. Outdoorsy options range the gamut from leisurely cruises to high-energy adventure park outings, so you're sure to find an attraction to appeal to your style of travel. Explore Xcaret Park, with its wealth of historical, cultural, and natural wonders. Combine a snorkeling venture with an ATV ride and a relaxing dip in a genuine Mexican cenote and you'll only scratch the surface of what Extreme Adventure Park has to offer. A less time-intensive activity is a parasailing adventure, which still offers fun in the sun but takes up less of your day. Traveling with a partner? Throw in some romance with your water sports and check out the popular sunrise stand-up paddle board tour. For those interested in getting some cultural exposure during their May vacation, a trip to the fascinating and engaging Chichén Itzá is a must-do. Of course, we can't all be so virtuous during our Cancun vacations: sometimes a good open bar is all you need. Sit by the water and sip a cool drink, and you're set. Average May Temperature: 89F / 32C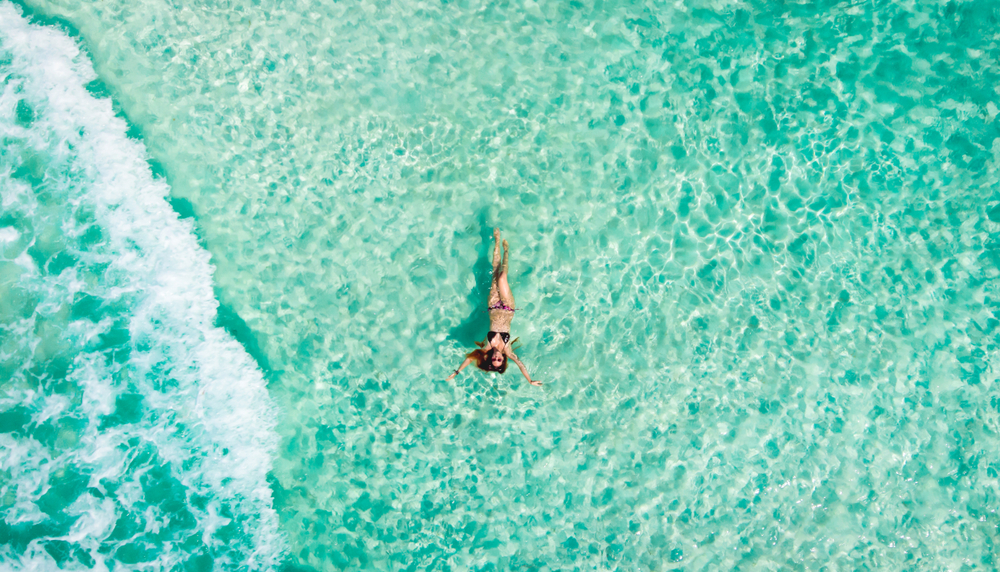 6) Las Vegas
Sin City is our final suggestion for where's hot in May. It's hot both literally (the average high temps are around 90) and figuratively (this city is the destination this spring for your May vacations). First of all, the Grand Canyon is a must. Take a tour of the South Rim to soak up its wild natural beauty and cross something big off your bucket list. A tour of the Hoover Dam is another popular attraction with natural and cultural merit. For those of you seeking to indulge your wild side while in Vegas (although hopefully with more success than The Hangover crew), a Vegas Rockstar Pool Party Tour is where it's at. They also offer a version that tours nightclubs instead, if you'd like to spend your nights partying. For something to do during the daytime that doesn't involve cards or slot machines, a tour of Fremont Street is a popular option. This trendy, up-and-coming neighborhood combines historical charm at the intersection of Fremont & Main with the new shops and restaurants along Fremont East. Average May Temperature: 90C / 32C
Save on Admission to Top Warm-Weather Destinations
Should any of these attractions or destinations strike your fancy, make the most of your May vacation potential by maximizing your budget. Pick up an all-inclusive Go City pass for your chosen destination to save an average of 45%-55% on combined admission prices.
Learn more about our passes
here
.