Looking to plan a romantic getaway with your sweetheart? There are so many wonderfully romantic things to do in Chicago that it's hard to choose our favorites. If you're looking for romantic things to do in Chicago, either for Valentine's Day or for a romantic trip any time of year, check out a few of our top suggestions. 
The Signature Lounge at Hancock Center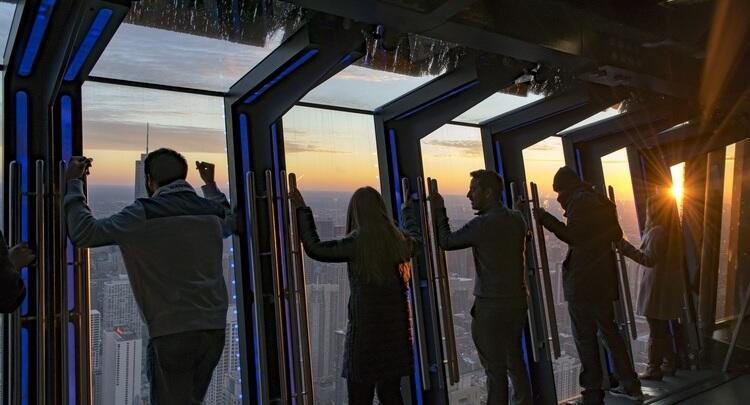 Located atop the well-known John Hancock Center you'll find the romantic cocktail bar known as The Signature Lounge. The view from the 96th floor is phenomenal (to say the least), and the food and drink are equally exquisite. This is the perfect spot to wind down after a busy day or get geared up for a romantic evening out. Keep in mind that this venue is in high demand, and will both fill up quickly and come at a high price per drink. (I, for one, tend to limit myself to sipping a single drink slowly to enjoy the view.) If you'd like the take this evening to the next level -- literally -- a visit to 360 CHICAGO (just a bit lower on the tower) is a delightful addition to a romantic drink or two. You'll get to see the city skyline from above, including the shoreline of Lake Michigan and the easily identifiable Navy Pier Centennial wheel.
Skydeck Chicago (top of Willis Tower)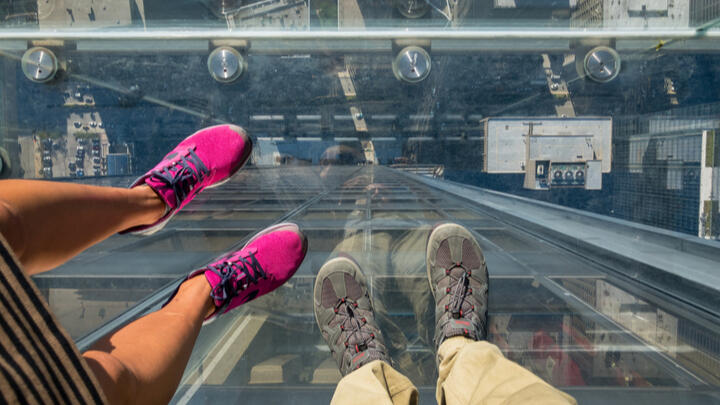 Looking out from the Skydeck Chicago observation deck at the top of the Willis Tower (formerly Sears Tower) is one of the most romantic things to do in Chicago. You'll enjoy 360-degree views from the second tallest tower in the western hemisphere, taking your love to new heights in a serious way. For the most romantic view, head to the Skydeck at sunset or after dark when the city lights are glowing.
Explore the Art Institute of Chicago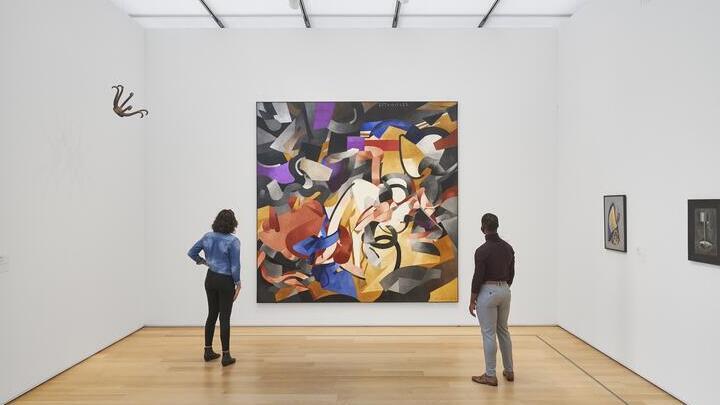 If you're a fan of art, then there are few places as romantic, in Chicago, as the #1 rated museum in the country, the Art Institute of Chicago. They've got some of the best collections of Impressionist Art, some gorgeous Chagall stained glass windows, plus an impressive array of sculpture, textiles, antiquities and more. Check out their seasonal special exhibits for details on new and exciting things on display right now, or hit up their permanent collections for a few love-themed pieces like their collection of 19th century Valentines and sexy photographs.
Centennial Wheel at Navy Pier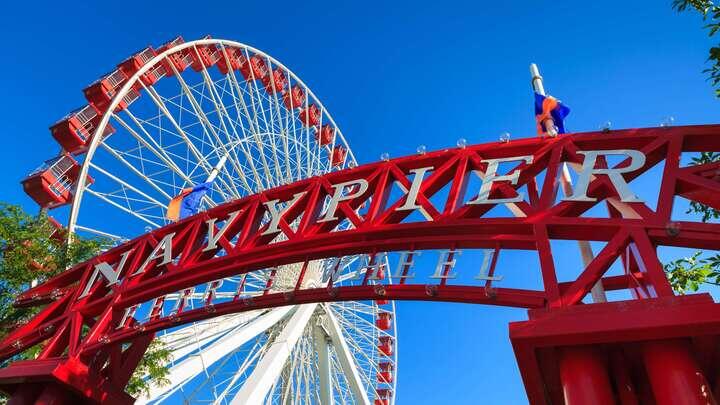 This 15-story Centennial Wheel is located at one of the most visited attractions in Chicago, at the exciting Navy Pier. Recently redesigned as part of their centennial project, the Centennial Wheel offers beautiful sights at thrilling heights. You can even enjoy free days once per month! From the top of the famous Centennial wheel, you and your partner will escape the crowd for a few minutes for some alone time with the scenic skyline and Lake Michigan views. After you disembark from the Centennial Wheel, Navy Pier is a lakeside wonderland to explore. You'll find romantic restaurants, shops, and other top-class attractions as you stroll along with your loved one. If you plan it right, you can even pick up tickets to a show at the well-regarded Shakespeare Theater, also located on the Pier. 
Attend a Show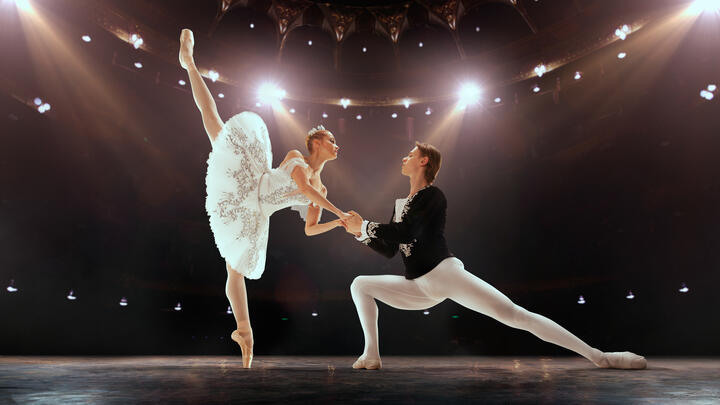 Chicago's theater scene is pretty unbeatable when it comes to variety and quality of performances. From the traditional (like you'd find at the Shakespeare Theater on Navy Pier) to the avant-garde, there's something for all tastes. Because a theatrical performance is a pretty hot idea for Valentine's Day, be sure to secure tickets in advance! You may be able to find discounted tickets by signing up for theater-specific mailing lists and websites like Goldstar. 
Stroll the Beautiful Parks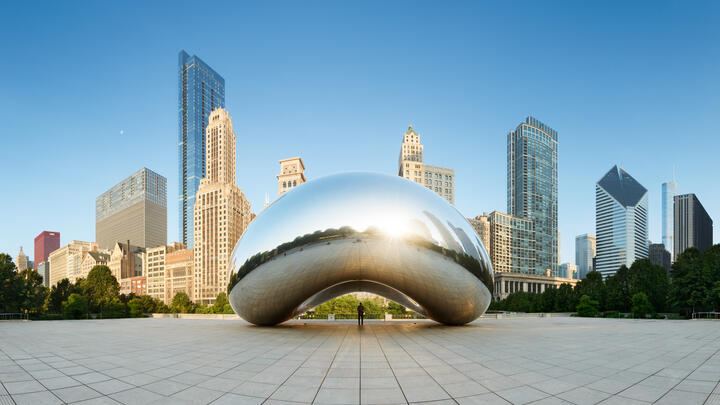 While Millennium Park is often the favorite for cultural activities and current events, Grant Park has just as much in the way of sightseeing and beautiful scenery. Or, check out the Lurie Garden to find the hidden beauty of wintertime plants. Whichever venue you choose, the real treasure is in the journey. If you're planning a date in the warmer months, be sure to check out Buckingham Fountain, a truly impressive array of water jets set against the impressive Chicago skyline. Of course, if you're visiting during the winter months around Valentine's Day and can't bear the Chicago winter cold, then a visit to the Chicago Botanic Garden is another nice option. Stick with their indoor exhibits to see some lovely tropical plants and flowers.
Enjoy a Romantic Meal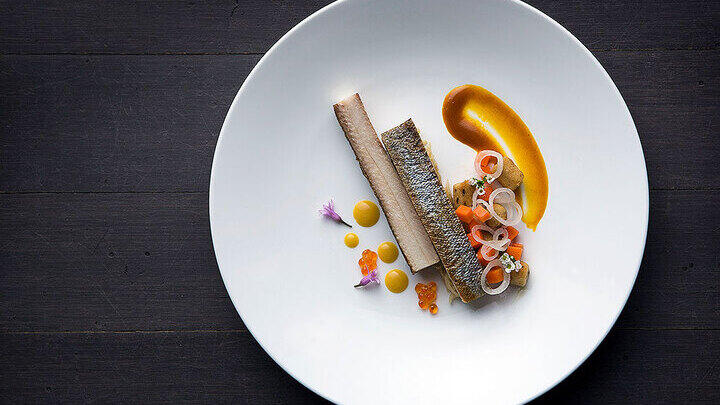 A romantic dinner is a classic for a reason. It's hard to go wrong with a well-researched dinner venue this time of year, especially if they're offering special Valentine's Day meals or menus. It's a great break from your own cooking and a good way to pry yourself away from Netflix. Downtown Chicago has tons of great restaurant options, many of which are in easy distance of several other great attractions to help you plan a larger itinerary. Remember to book your table early on a site like OpenTable to avoid last-minute panic!
Remember to Save on Attraction Admission
So there you have it. Our list of some romantic things to do in Chicago, just in time for Valentine's Day. Remember, some of these great options are included on the All-Inclusive Pass and the Explorer Pass from Go City, where you can save up to 55% on combined admission vs paying at the gate.