Worried any trip to Chicago could end up being a succession of museum galleries? However brilliant they may be – and they are – touring the windy city's museums alone would be a hollow victory.
That's because there is a great pick of more adventurous things to do in Chicago too. Whether you're an old hand or eager to try something new, the city's adrenaline-inducing activities range from rock climbing in the heart of downtown to zipping across the waters of Lake Michigan on a jet ski.
Wondering where to begin? We've got the perfect introduction right here!
Adventurous things to do in Chicago's Loop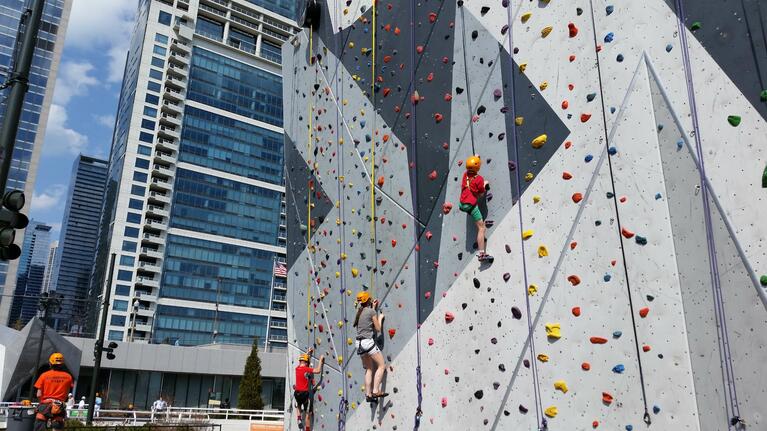 Thrill-seeking activities in Chicago don't require you to even leave the comforts of downtown if you don't want to. Just a block away from the Art Institute of Chicago, Maggie Daley Park offers far more than a place to take a stroll or enjoy a picnic.
Rising to a height equivalent to a four story building, the park has two climbing walls together forming an area of 19,000 square feet. With one set up for beginners and another for advanced climbers, and three different ways of scaling to the heights to opt between, there's really no excuse for not giving it a go if you're heading to Chicago during the warmer months of the year. Head there from around November to March, and you can swap the ropes for ice skates and do your very own routines inspired by I, Tonya.
If the park's climbing wall has given you a newfound head for heights, the obvious next stop is TILT at 360 CHICAGO. Doing exactly as its name suggests, TILT leans out of the John Hancock Center over 1000 feet up – giving you unique views down to street level.
However, if you'd rather keep your feet firmly planted on solid ground from now on but still keen to get the blood pumping, renting a cycle from Bike and Roll Chicago might be the answer. All geared up, you're free to explore the city's series of cycle tracks, taking you everywhere from the trendy northern suburbs to the shores of Lake Michigan, where plenty of other adventurous things to do in Chicago await….
Lake Michigan adventures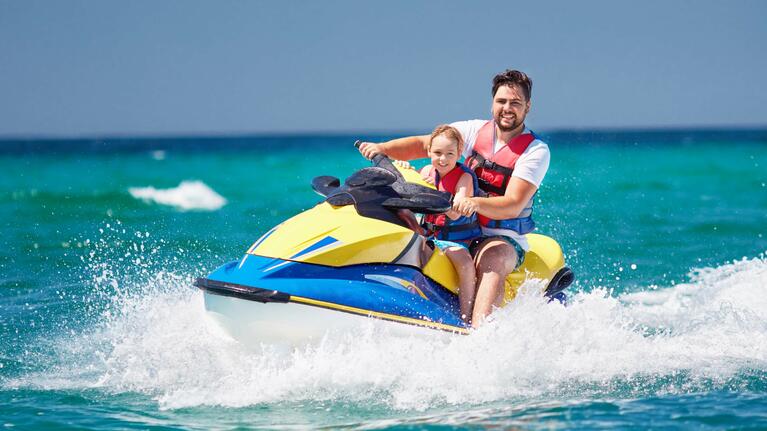 Breaking the serenity of the lakefront are the engines of Seadog Cruises, whose bright colored livery also makes their speedboats easy to spot against the backdrop of 22,500 square miles of freshwater. Sharp turns and plenty of wake are the order of the day here, so bring a waterproof jacket if you don't fancy getting wet.
There's no real option of staying dry if you climb onto a jet ski, available at 31st Street Beach and North Avenue Beach, but at least you'll have a wet suit for your rental period or jet ski tour.
Take the pace a little slower whilst still feeling your heart jump to your mouth with Windy, the city's official tall ship. Put at anchor a short distance from Centennial Wheel and the rides of Navy Pier, the ship is the first of its kind constructed in the US since the 1920s and sailings not only give you a very special vantagepoint, but also the chance to hoist the sails of this four mast gaff topsail schooner.
Swap Lake Michigan for the Chicago River and it's possible to explore by kayak, paddling beneath the bridges that have connected up the city for decades and past some of the city's best-known buildings.
Chicago outdoor activities from above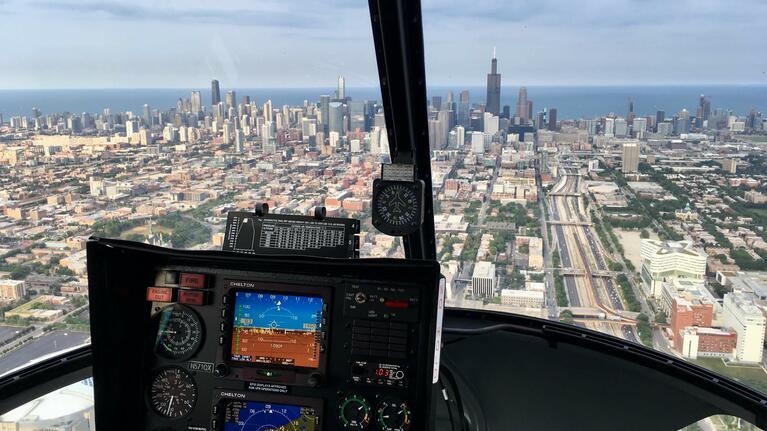 The ultimate in adventurous things to do in Chicago has to be voluntarily jumping out of a light aircraft – and hoping your parachute opens successfully above you a few seconds later. With a base on the Illinois River at Ottawa, about 1.5 hours from downtown Chicago, skydivers are able to take advantage of high-end ground facilities before taking in the city skyline from 10,000 feet up, ten times the height of the Willis Tower.
For the same experience without the need for inflight entertainment systems look no further than iFLY Indoor Skydiving in Chicago's Rosemont neighborhood – beside O'Hare International Airport. Their giant skyward facing fans allow you to experience the feel of freefall but in the safety of a controlled environment suitable for anyone from the age of three.
If it's the aerial views you're after, an alternative way to get the blood flowing is with a private helicopter sightseeing tour. Taking a loop right around the Loop, these flights may only be 20-30 minutes long, but the memories will last a lifetime.
Thrills for mind, body and soul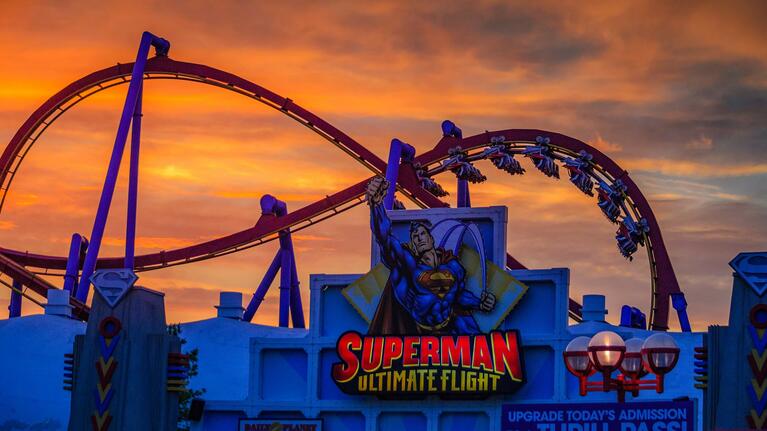 Running 13 or 26 miles may not be everyone's idea of a thrill-seeking adventure, but we'd have to disagree. September's half-marathon along Lakeshore Drive is really well supported, giving that spring in your step you may well need to cross the finish line.
The following month it's time for the big one – the Chicago Marathon. One of the most high-profile races out there, it's a great opportunity to see world running records be challenged even if you don't pull on your own running shoes since it has some of the fastest finishing times out there.
If it hits that time in your trip to Chicago that you want to give your mind a bit of a workout, the windy city has you covered. The Loop isn't short of escape room adventures, so get ready to pit your wits against some fiendish riddles.
Finally, an honorable mention must go to Six Flags Great America at Gurnee around 50 minutes north of central Chicago. This theme park has been thrilling visitors since 1972 with its four themed zones and fifteen roller coasters including Superman: Ultimate Flight, which hits speeds of 60 mph.
Exploring the very best of Chicago
Is there any other destination which can compete with all the adventurous things to do in Chicago? We're not sure there is. From helicopter tours to escape room visits, Chicago is a city on a mission to thrill.
Whatever type of vacation you're planning to Chicago, do it with Go City! Carry one of our passes and you'll get significant savings on admission to many of the top attractions in Chicago. And you shouldn't need the mind of an escape room victor to see that's a good idea!