A haven for art lovers, Chicago had more galleries than anywhere in the United States bar New York. Its artistic heritage goes right back to the early days of the city, and has escaped its gallery walls to spread across its streets. Chase Tower Plaza provides a home for Marc Chagall's Four Seasons mural, Daley Plaza a 50 foot sculpture by Picasso, Brunswick Plaza Miro's Chicago and Millennium Park Anish Kapoor's Cloud Gate – otherwise known as 'the bean'.
What's particularly wonderful about the best art galleries in Chicago is that they encompass all artistic styles and ages – from contemporary photography to outsider art. Nor is it limited to the second city's grand institutions. Chicago's smaller independently run art galleries have equally captivating collections.
Where should you spend your time as an art lover in Chicago? The answer lies within the next 800 words.
Art Institute of Chicago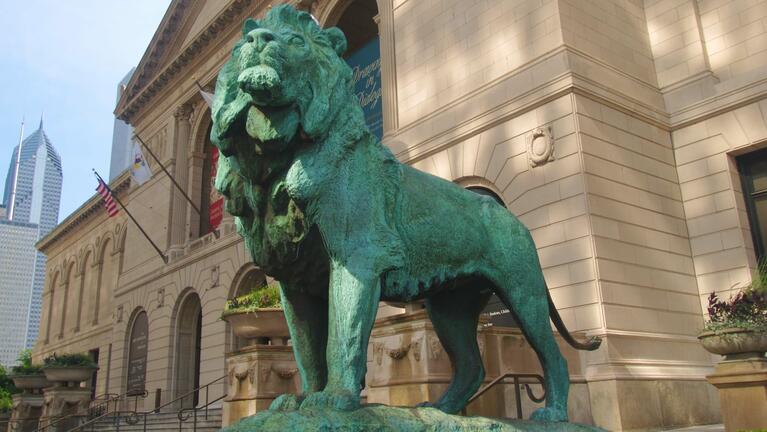 Founded in 1866, the Art Institute of Chicago is the gallery from which much of the city's pleasure in artistic pursuits has developed. Its collection is both expansive and world class, totaling some 300,000 individual objects from ancient Middle Eastern artefacts to modern textiles. Some of its most famous residents include Hopper's Nighthawks and Seurat's A Sunday on La Grande Jatte, alongside Grant Wood's American Gothic.
Museum of Contemporary Art
Whilst it cannot compete with the 5000 years of human endeavor covered by the Art Institute, the Museum of Contemporary Art more than holds its own with its rotating series of exhibitions focused on the art of the latter twentieth century to the present day. Its box-like gallery space provides a home for works including Andy Warhol's Vote McGovern – a ghoulish image of President Richard Nixon. Borrowing much of the art that hangs on its walls both nationally and internationally, a visit is never the same twice.
Zolla/Lieberman Gallery
It's only because of Zolla/Lieberman Gallery that the River North Art District exists. When it arrived in 1976, the area was a down-on-its-luck industrial district whose industry had long gone, leaving 'Smokey Hollow' all but derelict. Since its first show, the gallery has sought a path which isn't restricted by either genre or the status of its artist. It supports a great deal of new talent as well as those who have already made their name. Each exhibition lasts just a couple of months.
Intuit: The Center for Intuitive and Outsider Art
It was the early 1990s which witnessed the birth of Intuit, a gallery created to celebrate and promote the work of outsider and folk artists. It means that many of the 1100 pieces in its permanent collection were created by self-taught artists who felt in some way marginalized, providing a fascinating insight into the thoughts of populations often underrepresented within artistic communities. Their artists may not be household names, but that's not to say you won't find something thought-provoking or touching should you choose to visit when in Chicago.
Rhona Hoffman Gallery
The West Town district's Rhona Hoffman Gallery is one of Chicago's small art galleries with a big personality. Heavily involved in community events such as EXPO Chicago, its main remit is to bring young and emerging artists to new audiences. Global in scope, it has historically lent towards female artists, with notables it has championed including Cindy Sherman and Barbara Kruger. As a mixed media gallery, expect anything from video installations to sculpture.
Stephen Daiter Gallery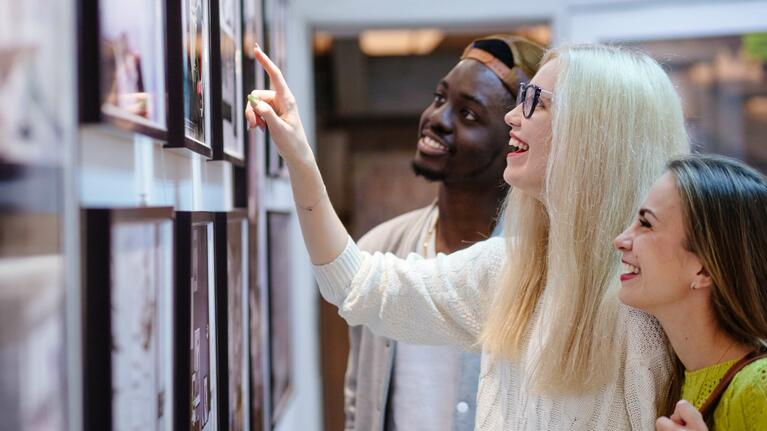 Another River North pick, Stephen Daiter Gallery dedicates itself to twentieth century photography from America and Europe. From traditional portraits and still lives to experimental styles and photojournalism, it focuses on the very best vintage photography from the Bauhaus school to the homegrown Chicago School of Design. Its contemporary program brings it right up to date.
Vertical Gallery
One of the newest kids on the block, Vertical Gallery was the dream of Patrick Hull, former Vice President, Marketing & Sales at Birkenstock USA and opened in 2013. Aiming to rival all the east or west coasts can offer when it comes to street art and pop culture, it has become the jumping off point for several artists entering larger galleries in Chicago and beyond. If their work doesn't bring a wry smile to your face, you'll be one of very few who leave unimpressed.
Chicago Truborn
Literally unmissable due to its front facing multi story mural, Chicago Truborn was unveiled in 2011 as a place to see art in an unintimidating environment. A must-visit Chicago gallery for anyone who's ever considered becoming a collector, Truborn's art is some of the most affordable in the city, although this shouldn't suggest its artists are somehow less talented. What's more, there's a new exhibition every five weeks to look forward to from the hottest crop of street, urban and graffiti artists.
Corbett vs Dempsey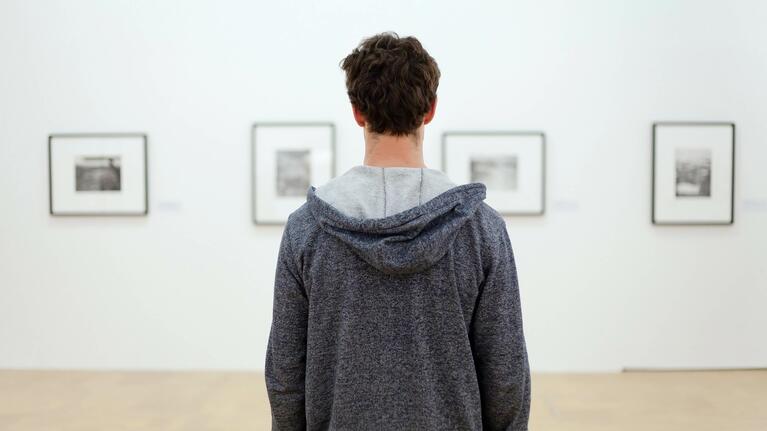 The Corbett in question here has taught at the Art Institute of Chicago for more than 40 years, whilst Dempsey has had an illustrious career as the house manager of a Chicago film center. The result is a gallery just as eclectic. The mix of brick, plaster and polished floors shows off the contemporary paintings well, with film and musical works creating a very special ambience. There's also an art bookshop and record store selling the gallery's Corbett vs Dempsey label, whose list contains the likes of Sun Ra.
Chicago Gamespace
Much has been made of the artistic integrity of video games in recent years, and Chicago Gamespace came about as a living museum of the most important arcade games – most of which can be played. As well as a permanent collection of machines from Pac-Man to Mortal Kombat, the walls hang with stills and origin artworks, with prints available from the onsite shop. Roughly a mile west of Chicago History Museum and the animals of Lincoln Park Zoo, the only downside is that Chicago Gamespace is only open on Sunday afternoons.
See the best art galleries in Chicago with Go City
What unites the best art galleries in Chicago isn't the size of their permanent collections or the focus of their curatorial teams, but the energy and love they put into sharing their art with the public. Big and small, classic and contemporary, together they form one of the most important cultural gatherings in the entire country. Head to Chicago with Go City and you can bask in reduced admission to many of the windy city's top attractions, including the Museum of Contemporary Art.