Taking a trip to Chicago soon? It's likely you'll want to take something back home with you that reminds you of your trip. It's equally likely you'll want to buy a small item for friends and family you left behind.
If you want to find souvenirs made in Chicago rather than tacky plastic items that have no real link with the city, you've come to the right place. We've got some fantastic ideas for the best Chicago souvenirs below!
Edible Chicago souvenirs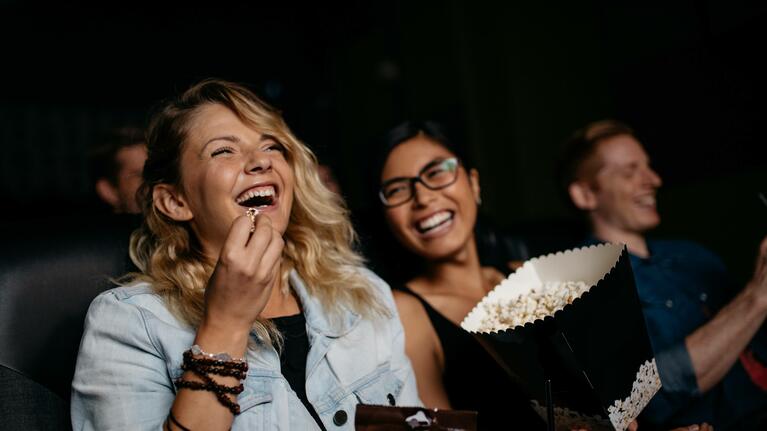 The main problem with edible gifts from the windy city is having the willpower to avoid consuming them all before you've even left downtown.
Don't be put off by the long lines which often stretch down the street from the Garrett Popcorn shops on West Jackson Boulevard and Michigan Avenue. Dishing up their 'Chicago Mix', half cheese and half caramel, to the people of the city since 1949, they're clearly doing something right. Small bags cost as little as $3, though the souvenir skyline tins make a great keepsake long after the popcorn itself is all gone. They also have outlets at O'Hare Airport.
With a pedigree dating back even further is Fannie Mae chocolates, which have been Chicago based since first opening in 1920. Head to one of their city center stores and you've got the option of creating your own mix of pixies, mint meltaways and vanilla buttercreams.
At the upper end of the chocolate market is the Chicago-only Vosges Haut-Chocolat. With each chocolate hand-finished, the company is particularly well-known for their truffles, with flavors as diverse as hazelnut and balsamic vinegar and ginger with wasabi. As some indication of price, a box of 16 truffles will set you back around $50.
On the savory front, The Spice House on North Wells Street in the Lincoln Park neighborhood (close to Chicago History Museum) offers more than the usual cooking herbs and spices. Their team has created a range of Chicago-themed blends that will brighten up your home cooking for weeks to come.
Drinkable Chicago souvenirs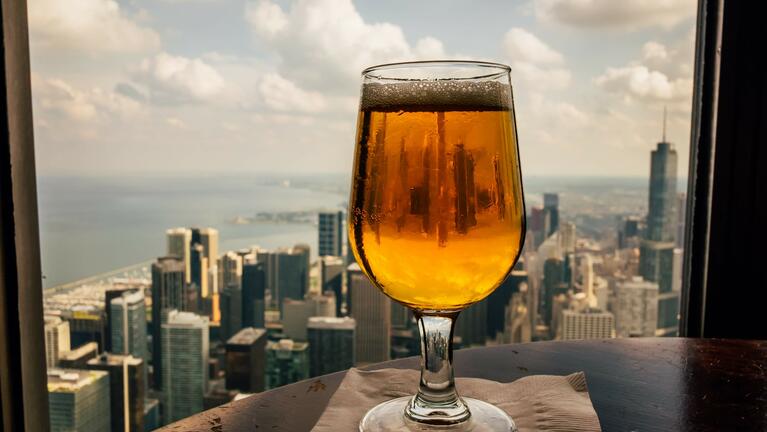 The same can be said for another much-loved Wells Street store, Old Town Oil. Specializing in small-batch olive oils and vinegars from farms across the globe, they have some very tasty-looking gift boxes, and can even produce custom bottle labels.
Oils and vinegars won't quench your thirst, but beers will, with Goose Island an award-winning craft brewery set up to bring good beers to the Chicago streets. Using 15 different yeasts to turn the sugars into alcohol before aging the beer in bourbon barrels for extra flavor, visitors are welcome to the brewery tap room on Fulton Street or its Clybourn brewhouse to sample their selection of seasonal and year-round beers.
With over 100 international prizes to its name, the Koval Distillery has come a hell of a long way since starting up in 2008 as the first new distillery in the city since the 1800s. Their copper vats produce whiskeys, gins and specialty spirits using organic grains. Everything from soaking of the grain to bottling takes place in house so the dedicated team are able to keep track of every step to produce their signature clean flavors.
Jewelry and curios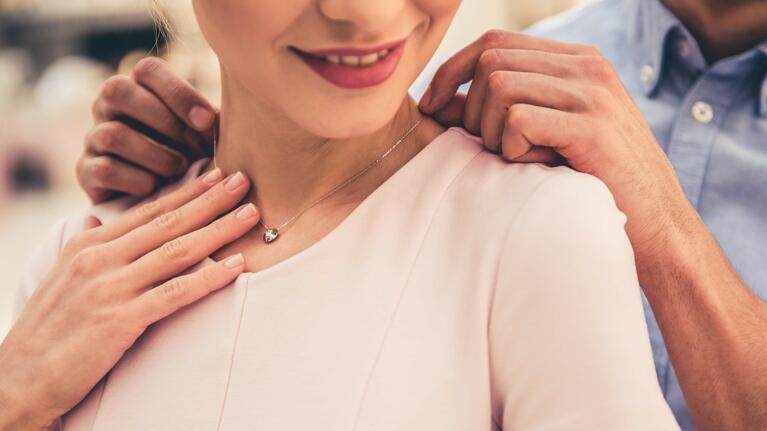 The Field Museum is another great place to keep a lookout for souvenirs. Its store is awash with goodies, though we've chosen to focus our attention on their jewelry selection. Linking back to the museum's incredible natural history collection, it ranges from T-Rex earrings to necklaces and pendants threaded with natural stones such as quartz and onyx.
Echoing the form of Chicago's favorite piece of public art – Anish Kapoor's Cloud Gate – Tiffany & Co's Chicago store sells sterling silver bean pendants designed by Elsa Peretti. If the price tag stops you stepping beyond the window displays, various other outlets do similar pieces in base metals.
But if it's a wall in your house you're thinking of decorating, the store at the Museum of Contemporary Art has a variety of art-based items, from $10 fridge magnets to mobiles based on Bauhaus and surrealist principles which would provide a dash of color to any room.
Wearable Chicago souvenirs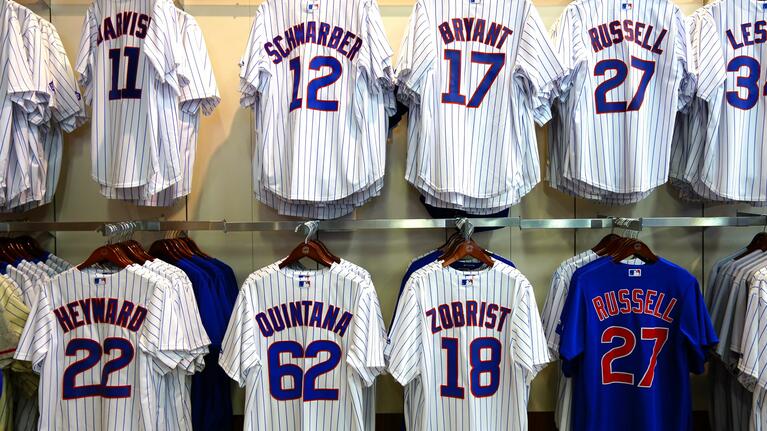 A sports mad city with professional basketball, ice hockey, baseball and American football teams, getting tickets to a game is an unmissable Chicago experience. And to remember it, what could be better than your very own jersey?
Each stadium and arena have their own store, but you can also find items linked to all Chicago's teams at stores including Clark Street Sports. So whether it's an oversized foam finger or an official wristband emblazoned with the Chicago Cubs logo, odds are you'll find it here.
Thanks to an array of nationwide and boutique local stores, fashionistas can also take something home that will forever remind them of their time in the windy city. Independent Wolfbait & B-Girls is a marketplace offering the wares of 250 local artisans, including clothing you won't find anywhere else and an almost endless pick of potential gifts. Other quirky establishments include Optimo Fine Hats, offering custom headgear for men whatever the occasion.
Grabbing a T-shirt with the Chicago skyline will help your little ones remember their trip to Chicago, or make them want to visit themselves one day if they weren't with you. Other items linked to the city's architecture include ever-popular snow globes containing representations of the Willis Tower and Skydeck amongst other landmark buildings.
Spend on the things that count with the best Chicago souvenirs
The best Chicago souvenirs are those which continuously remind you of all the good times you had at the city's attractions. That good time will be made all the better if you've visited them with Go City. Explore the city in this way and you'll be able to take advantage of substantial savings on entrance admission to many of the top attractions and things to do. So why not check out our pass options and join the thousands of visitors who have already done just this?