A major cultural hub, Chicago won't let you down when it comes to its museums. Lovers of nature documentaries need look no further than the Field Museum or Shedd Aquarium, with Chicago Botanic Garden and Peggy Notebaert Nature Museum completing this section of the best museums in Chicago.
Art lovers have their pick of the masterpieces with the Art Institute of Chicago joining the Museum of Contemporary Art and Streeterville's independent art spaces to total more galleries than anywhere outside of New York.
Architecture buffs are spoilt for choice too, with Chicago the birthplace of the skyscraper and home to master designer Frank Lloyd Wright, adding further to the list. Then there's the awesome range of children's and family museums.
If all these options have your head in a spin, take a look at our pick of the best museums in Chicago.
The best natural history museums in Chicago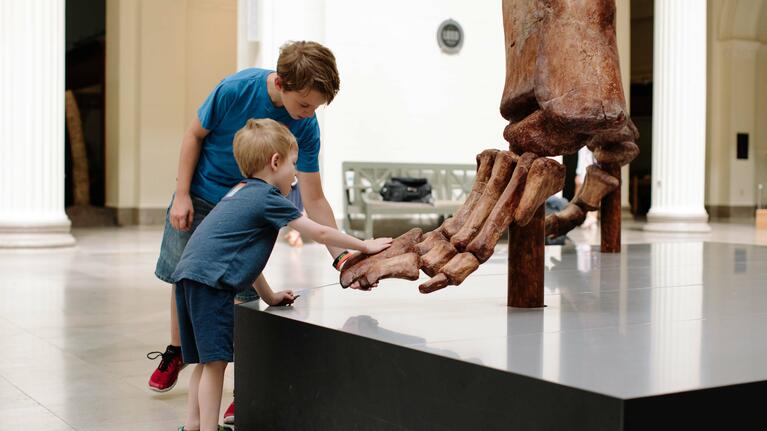 One of the world's best natural history collections, the Field Museum could have you enthralled for days, though even a couple of hours is enough to take in the highlights, from the impossible-to-miss titanosaur skeleton – the largest dinosaur remains ever discovered at 122 feet long and 28 ft high – to some of the tiniest creatures to ever walk the Earth.
Shedd Aquarium just next door fulfils a similar role for the world's marine habitats. Blending its 1930s origins with state-of-the-art displays, its tanks and vivariums are awash with the color of the oceans. The warm tropical waters of the Caribbean's reefs are celebrated just as much as the cool waters of the Pacific northwest and the Great Lakes. Between May and September visitors can feel the rough skin of rays in the touch tank, whilst all year round sea turtles, sharks, beluga whales and jellyfish are sure to entertain.
The award-winning Chicago Botanic Garden actually comprises 25 different display gardens within four habitats. A 'living museum' and conservation center, more than a million visitors pass through its turnstiles in an average year, taking in its six miles of lake shoreline and nine islands. These range from the naturalistic form of the English Garden to the perfectly-manicured planting of the Japanese Garden.
Part of Lincoln Park, the Peggy Notebaert Nature Museum focusses on the flora and fauna of the Chicago region, however its butterfly house contains a mix of 200 different types of native and exotic butterflies.
The best art museums in Chicago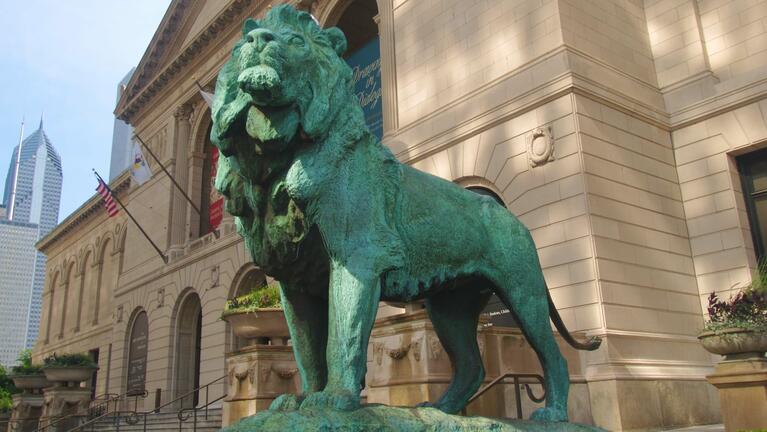 Guarded by its famous bronze lions, few museums can match the sheer size of the permanent collection at the Art Institute of Chicago. Tucked into the green spaces of downtown, its 300,000 objects include a collection of impressionist artworks rivaling the Musée d'Orsay in Paris with six of Claude Monet's waterlily paintings and Vincent van Gogh's Bedroom in Arles. More modern works include those by Pablo Picasso, Edward Hopper and Andy Warhol.
Hot on its tails is the Museum of Contemporary Art Chicago, which focuses on works from the later twentieth century and early twenty-first. Although only founded in 1967, the MCA has a reputation of spotting the hottest new talent through its series of curated exhibitions. Meaning there's always something new to see, keep an eye out for Jeff Koons' Rabbit and Magritte's The Wonders of Nature dotted about the incredible modern architecture.
Chicago also has an impressive number of smaller galleries, represented perfectly by Hyde Park Art Center and the Woman Made Gallery. However, it's no exaggeration to say Chicago has dozens of independent galleries, with the Streeterville neighborhood the best place to head for art lovers.
The best architecture museums in Chicago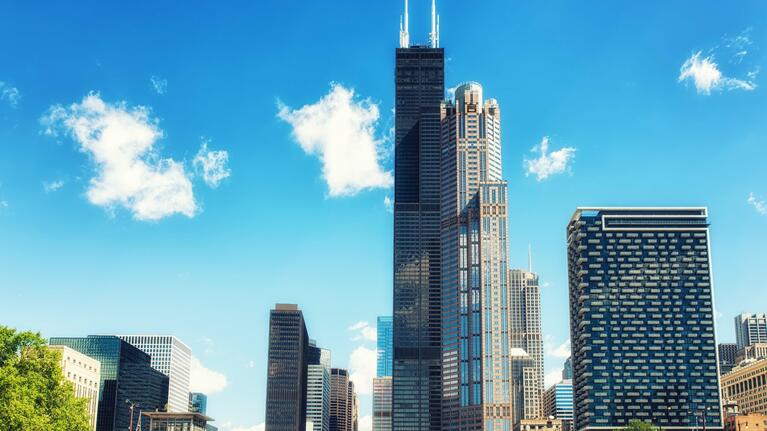 One of the most architecturally innovative cities in America, Chicago saw the construction of the first steel-framed skyscraper, was home to leading light Frank Lloyd Wright and the once-tallest building in the world.
That first skyscraper – the ten-story Home Insurance Building – is now long gone. It was demolished in 1931. However, there remain several examples of Frank Lloyd Wright's unique 'organic architecture' which aimed to unite man and the environment, doing away with internal walls to allow light to flood into his structures.
His home and studio of ten years stands as it did in 1909, with guided tours providing an insight into his way of working and raising his six children. Not far away you'll also find Robie House, one of just a handful of homes designed by Wright which are open to the public.
Chicago Architecture Center's Chicago Gallery helps reveal how the city became such an architectural wonderland, with its 3D city model featuring over 4000 individual structures. But one of the best places to take in the skyline is from one of its tallest structures. The Willis Tower may have lost its crown as the tallest building in the world, but remains an impressive place to take in the views all the same.
The best children's museums in Chicago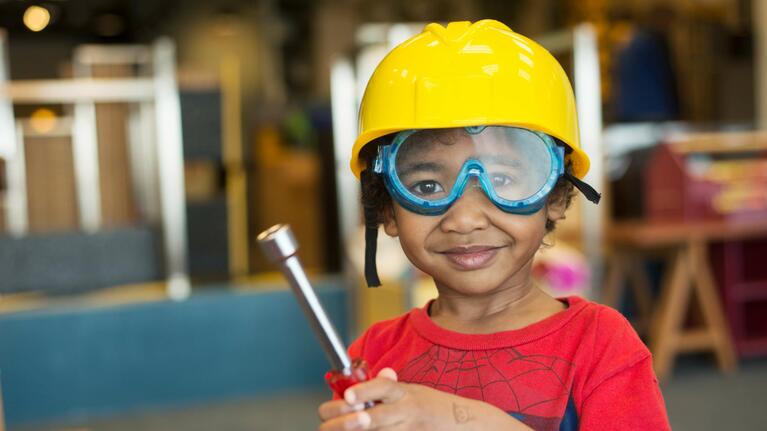 If you're traveling as a family, Chicago won't let you down. It has a fine pick of child-friendly museums, which are frankly still unmissable even without a youngster in tow.
The obvious place to start is the Chicago Children's Museum on Navy Pier. Suitable for little ones of all ages, this hands-on exploration space has plenty to keep the kids entertained, from an art studio to zones specially created for safe play.
The Museum of Science and Industry may not sound the most exciting of places, but this is a situation when names can be deceiving. Where else could you find a functioning model of your heart, explore a captured World War Two submarine or discover the future of energy? With three levels of exhibition space, you won't be disappointed.
But to head beyond Earth, would-be astronauts will need to lock on to the Adler Planetarium. Another must-see museum in Chicago, there's three full-sized auditoriums to choose between hosting various shows, as well as important artefacts including the Gemini 12 space capsule and antique scientific instruments that demonstrate how our understanding of space has changed over the ages.
Save when visiting Chicago's best museums
With such an array of stunning museums, costs can soon mount up. However, travel with Go City and this never becomes a problem. Our passes include incredible savings on many of the best museums in Chicago in addition to a wide-range of other attractions you won't want to miss.