It's hard to go wrong with a Chicago school field trip! The number of world-class educational attractions in Chicago is unbelievable—and all of them are every bit as entertaining as they are enlightening. From an excellent aquarium and a popular zoo to the broad selection of prestigious museums that can be found throughout the city, Chicago boasts plenty of top field trip destinations. If you're looking for ideas for your class trip, check out our favorites, including...
The Field Museum
Shedd Aquarium
Adler Planetarium
The Art Institute of Chicago
Museum of Science & Industry
Save on Chicago Field Trip Attraction
If you're a parent or teacher planning a field trip for your students, then you'll want to consider ways to stay within budget. That's where the Go Chicago Card comes in! It can help you save up to 55% on combined admission prices vs. paying at the gate. See all available attractions, passes, and prices -- learn more.
The Field Museum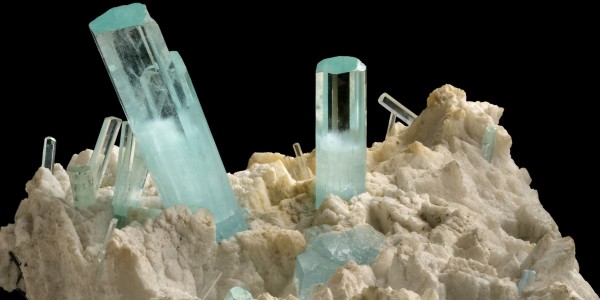 One of the most popular field trip destinations in Chicago is the iconic Field Museum. Originally founded around the artifacts from the 1893 World's Columbian Exhibition, today it boasts one of the most prestigious collections of natural and cultural artifacts in the entire world. For one, you'll find the largest complete T.Rex skeleton in SUE (as well as their newest dinosaur star, Máximo the Titanosaur). There's also a stunning collection of minerals and gemstones, the Cyrus Tang Hall of China (which includes exquisite artifacts from throughout Chinese history), and a plethora of Ancient Egyptian objects and artifacts. Getting In: Field Museum tickets are included with the Go Chicago Card.
Shedd Aquarium
Home to more than 32,000 marine animals, the Shedd Aquarium is among the best aquariums in the entire country and is a must-visit for school trips. You'll be able to explore fascinating and educational exhibits from "Waters of the World" to "Amazon Rising" and beyond. Don't miss their "Wild Reef" exhibit, either -- an award-winning exhibition that features imagery and artifacts from a fishing village in the Philippines that worked to save their local coral reef.
Getting In:
Shedd Aquarium tickets
are included with the Go Chicago Card.
Adler Planetarium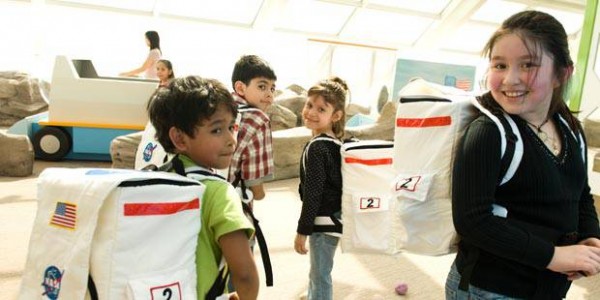 This world-class planetarium is also located in the convenient Museum Campus area of Chicago and is a top destination for classes with a space focus. Different exhibitions include "What is a Planet?" "Mission Moon," and "Planet Explorers." A favorite show of ours is "Planet Nine," which highlights the search for the new ninth planet. Artifacts spread across the different exhibits include the Gemini 12 spacecraft, telescopes, and even a Medieval astrolabe! Getting In: Adler Planetarium tickets are included with the Go Chicago Card.
The Art Institute of Chicago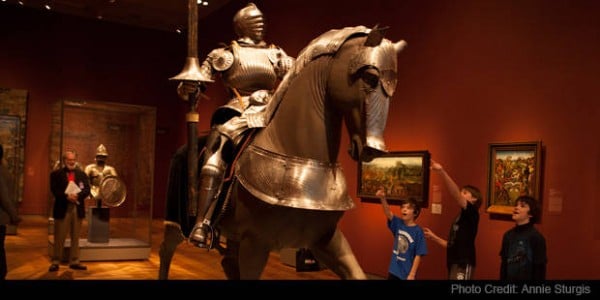 Art students are also in for a treat with a Chicago field trip. High school and even college students who are interested in the arts will be in paradise at the Art Institute of Chicago. The top museum in the country (per a TripAdvisor poll) is filled with galleries featuring works from the old masters, like Seurat, Monet, and Rembrandt, as well as the most contemporary artists. School groups can also explore galleries of artifacts from coins and jewelry to pottery and plates. Getting In: Art Institute of Chicago tickets are included with the Go Chicago Card.
Museum of Science & Industry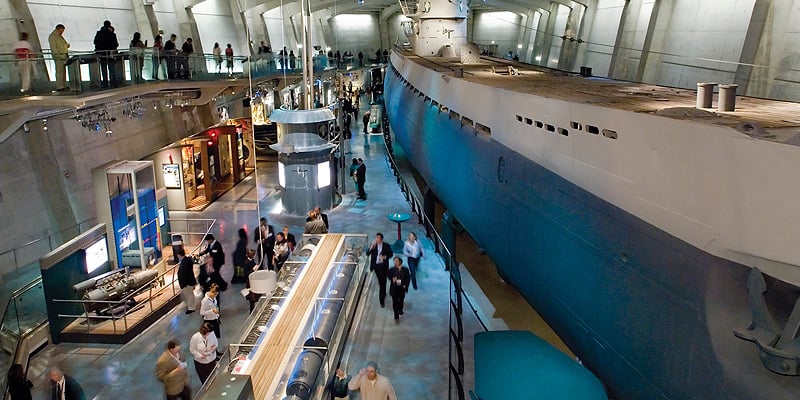 The Museum of Science and Industry is a Hyde Park legend. School trips looking for scientific content will definitely want to head to this educational destination. Visiting students will find a wide selection of hands-on, interactive exhibits that are designed to engage students as they learn. For example, you'll find a coal mine, a real German submarine, and a math-based mirror maze. Field trip groups should make sure to visit dynamic Learning Labs, which are especially designed for students. Getting In: Museum of Science & Industry tickets are included with the Go Chicago Card.
Remember to Save on Chicago Field Trip Ideas
So while these are just a few of our top ideas for field trips in Chicago, we hope that they provide a good starting point for your planning. For school groups on a budget, don't forget to check out the Go Chicago Card, which can help save you up to 55% on your favorite field trip ideas. We also offer large group discounts, so be sure to call and inquire how you can save even more for your school!