While you certainly won't be out on the water year round in Chicago, late spring to  early fall are wonderful times to be enjoying the many outdoor water activities available to visitors. You'll get to see more of the city, and learn about the crucial waterways that have meant so much to the history and development of Chicago River to Lake Michigan. Options include everything from themed cruises (architecture-related, of course!), to scenic lake tours and beyond. Some of the outdoor and water activities you can enjoy in Chicago include:
Chicago Architecture River Cruise
Classic Lake Tour
Tall Ship WINDY
Big Bus Chicago Sightseeing Tour
Navy Pier
Save on Chicago Cruises & Other Outdoor Activities
Regular admission to a number of these cruises and other outdoor activities are available on the Go Chicago Card. Choose as you go from popular attractions and save up to 55% on combined admission vs paying at the gate. Check out all Chicago sightseeing passes, attractions and prices.
Chicago Architecture River Cruise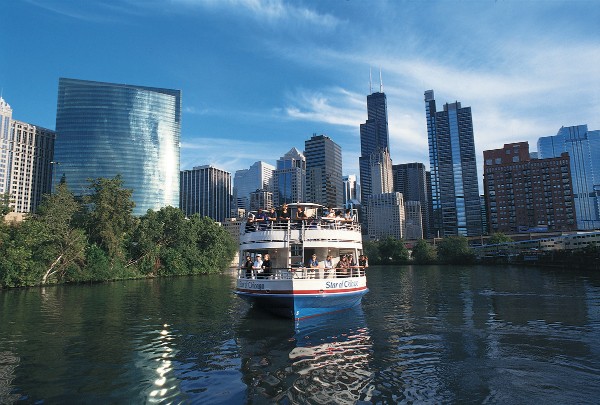 If you're looking to learn more about the distinctive history of Chicago, then this cruise is the one for you. A leisurely, 75-minute-long cruise that floats along the Chicago River, this excursion is an ideal way to see the city from a unique perspective while getting those great Instagram shots. Along the way, you'll have all the major highlights pointed out and explained, including structures by Mies van der Rohe, Skidmore Owings & Merrill, Helmut Jahn, and more. (And if you don't know who those architects/firms are, this tour will be even more enlightening!) With more than 40 Chicago landmarks highlighted – from the Tribune Tower to Marina City – you'll be endlessly fascinated by everything you sail by. Getting In: Chicago Architecture River Cruise admission is included with the Go Chicago Card.
Classic Lake Tour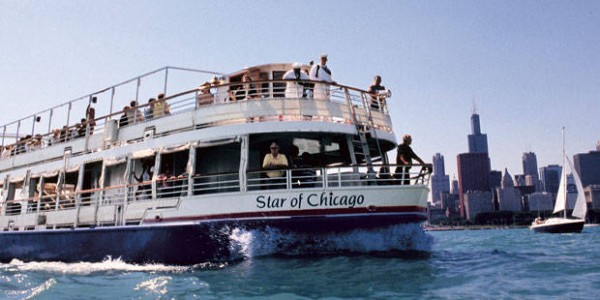 Sailing along Chicago's impressive skyline on Lake Michigan is a great compliment to the aerial views you'll get from places like 360 CHICAGO (which we're sure is part of your itinerary already). This 40-minute cruise features all the historical and cultural attractions along the lakefront, from Navy Pier to Museum Campus. Especially during the steamy Chicago summers, an hour or so spent out on the lake is a great way to cool off – and learn something new! Your professional tour guides will regale you with all-important info, and keep it entertaining. Getting In: Classic Lake Tour admission is included with the Go Chicago Card.
Tall Ship WINDY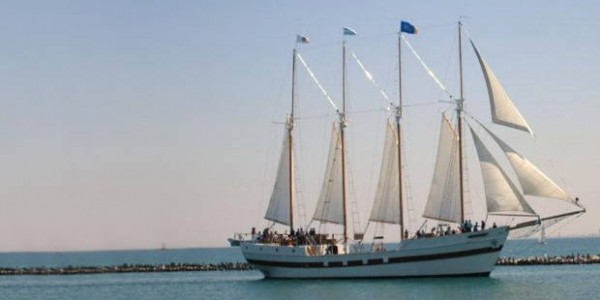 Go on an adventure you'll never forget aboard the famed Class-A Tall Ship, "WINDY." This 150-foot-tall schooner is Chicago's official tall ship, and is a delight to ride for sailing enthusiasts of all ages. Depart from Navy Pier (where you'll find plenty of other attractions, too – as you'll find out below), and set out onto the open waters of the expansive Lake Michigan. Sit back, relax, and enjoy the views. Or, if you're feeling so inspired, help out the crew with a little help around the ship (like assisting in hoisting the sails, for example). You can actually choose from a few different themed sails, too, so customize your trip to suit your interests. Pick from the Skyline Sail with Tales of Real Pirates or the Lakeside Architecture Sail.  Getting In: Tall Ship WINDY admission is included with the Go Chicago Card.
Navy Pier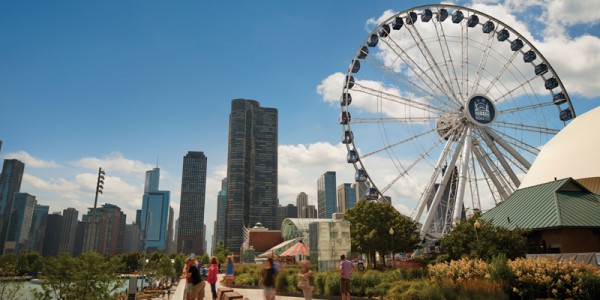 Take the whole family to Navy Pier for an afternoon of wonder and delight. Here is where many of your cruises depart from, and also where you can find bike rentals, museums, and of course, the amusement park rides we all love so much. Ascend to the top of the Navy Pier Centennial Wheel to see the Lake in all her glory – especially cool during the evenings when the skyline is illuminated and the sunset is coloring the lake something fierce. Another fun stop is the Chicago Children's Museum (admission also included with our pass), which is perfect for little ones looking to learn and play. Or, for everyone, the Chicago Shakespeare Theater offers diverse entertainment all year round. Getting In: Navy Pier ride admission is included with the Go Chicago Card.
Hop-on Hop-off Tour by Big Bus Chicago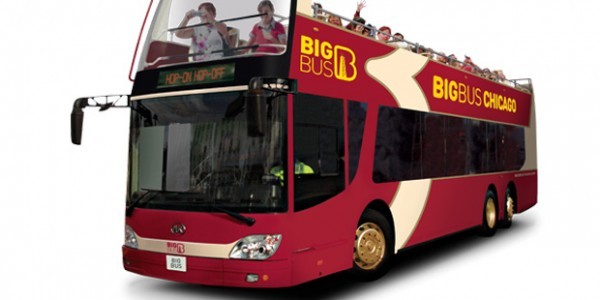 While this bus is unfortunately not able to travel underwater like it's on some kind of Ms. Frizzle adventure, you'll still enjoy being out of doors during the warmer months in Chicago. Choose this bus tour for the entertaining and informative narration about the major landmarks and neighborhoods of Chicago – and its got some pretty impressive range, too, so you won't just be confined to downtown. A hop-on hop-off option is particularly smart because it allows you to personalize your trip – disembark when you see something that interests you (perhaps at the Museum Campus?), and then get back on when you're ready to explore further. Getting In: Big Bus Chicago admission is included with the Go Chicago Card.
Chicago Water Taxi
Plain old cabs? Forget about them! Get around Chicago on their water taxi system, which can drop you off at any of seven different dock locations along the Chicago River. Even if you don't need to use it for transit purposes, it's a fun thing to say you've done and a great way to see the city from the perspective of the locals. Most trips are brief (only about 15-30 minutes long), but can take you all along the waterfront from Union Station to LaSalle/Clark and beyond. Check out their map in advance for information on how to get where you want to go! Getting In: Chicago Water Taxi is separately ticketed and is not included with the Go Chicago Card.
Remember to Save on Admission
This spring and summer, when you're looking for some Chicago cruises and other outdoor fun in the Windy City, keep a few of these top attraction options in mind. They'll showcase the best of the city, and provide a ton of fun while doing so. Happy travels!