Sun worshippers look away now. February in Chicago lies in the depths of the Illinois winter. But beyond the building snow and icy temperatures you'll find Chicago in February remains a top pick for a vacation.
How can this be? To begin with, the windy city has plenty of indoor attractions to keep you entertained. However, there's lots to lure you outside too, from public ice skating rinks to Chinese New Year and Valentine's Day celebrations.
We start though with the all-important weather, so you know exactly what to expect.
Chicago weather in February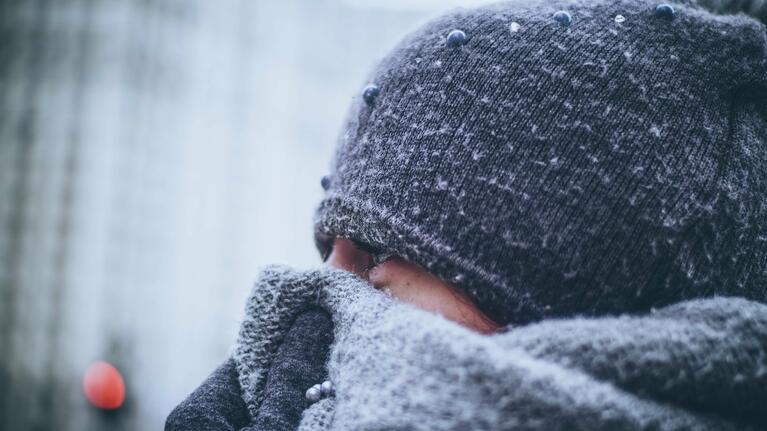 Those movie and TV scenes of people wrapped up like the Michelin man in the Chicago winter are no exaggeration. You'll want to pack your winterproof clothing, and shouldn't leave home without a pair of gloves, scarf and wooly hat either.
Daytime temperatures average a frosty 34°F and can drop as low as 17°F overnight. At the same time, there's only around 1.5 inches of rain, spread across seven non-consecutive days. Roughly half the month sees clear skies and sun, making it feel much warmer than the temperature would otherwise suggest.
Get all loved up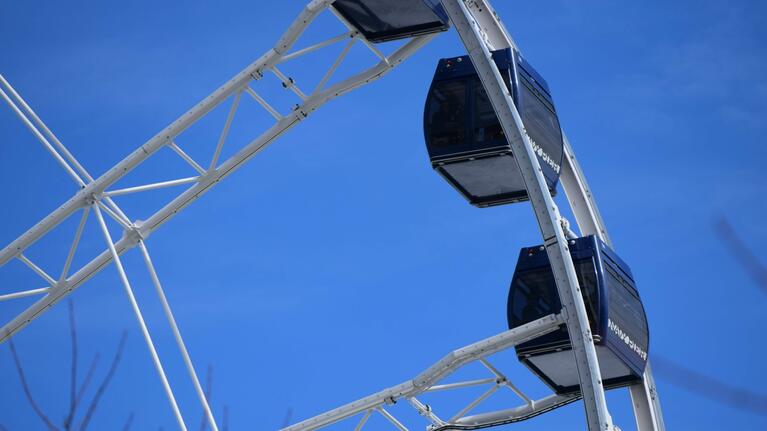 If there's one day in the calendar sure to raise the temperature it's Valentine's Day. Home of the 1929 Saint Valentine's Day Massacre ordered by Al Capone – the site on North Clark Street is now the parking lot for a nursing home – takes nothing from the annual indulgence of heart-shaped chocolate boxes or the dozens upon dozens of red roses which must be purchased.
Reservations at the city's best restaurants get booked up quickly, so if it's a candle-lit dinner you're after make sure to stay ahead of the curve and call in your own booking ahead of time. The same rule applies for anyone who fancies treating their better half to a night at the Chicago Theater. A behind-the-scenes Marquee Tour at the same venue will come a close second, especially during February's Theater Week.
Elsewhere, there's the chance to snuggle up in one of the glass-bottomed gondolas of the Centennial Wheel, one of several rides at Navy Pier now running throughout February. It's even possible to make it extra special by reserving one of the VIP gondolas for you and up to three others.
Embrace the cold for these epic attractions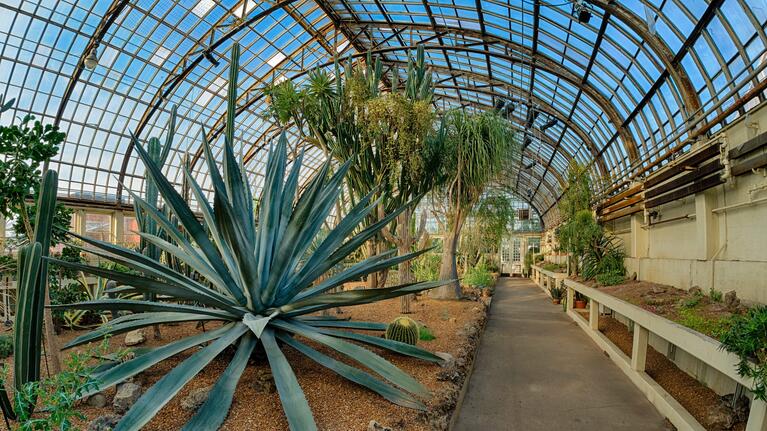 Long after the outdoor rinks in most other cities have melted away for the year, Chicagoans are still able to enjoy the sensation of gliding across the ice (and the glee of watching others fall over) right through February.
Millennium Park's McCormick Tribune Ice Rink has the finer location, right in front of Cloud Gate, the gleaming 'bean' sculpture which rapidly became a symbol of the city after its installation in 2006. But Maggie Daley Park's Skating Ribbon offers the more unusual experience as it winds through the green space.
Whilst many of the parks in Chicago in February are looking a little sorry for themselves, this isn't the case with Garfield Park Conservatory west of downtown. Having one of the USA's greatest areas under glass, there's no shortage of color or tropical warmth amongst the plants of the so-called new conservatory – completed in 1907 – including those of the Palm Room and Fern Room.
For sumptuous food without a booking head to Chinatown, which comes alive with the sound of drumming and sight of traditional lion dances during the annual Chinese New Year parade.
Indoor attractions you won't want to miss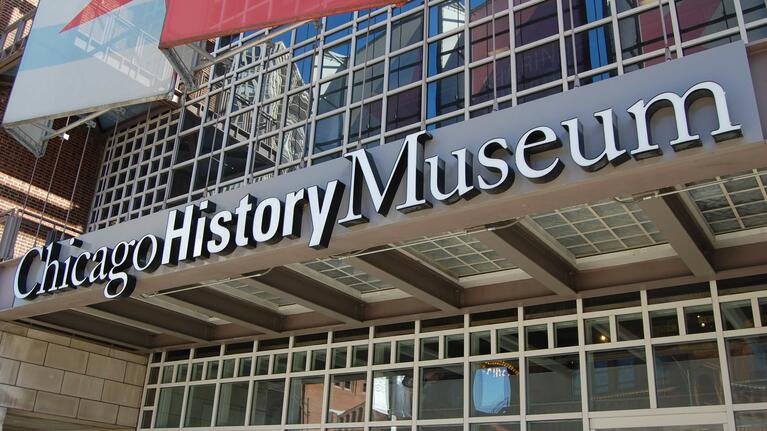 Visiting Chicago in February doesn't have to be about wooly hats and insulated jackets though, and you could easily pass several days wandering through the vast collections of the city's world-class museums.
For insight into how the city developed, including after the horror of the Great Fire of 1871, there's nowhere better to head than Chicago History Museum. Its vast collections include objects from the first street car of Chicago's L system, to Abraham Lincoln's deathbed and the table at which the American Civil War was ended.
It occupies a fine example of the Federal style of architecture which flourished in the early United States and is one of several styles that can be found in the city. No wonder then that Chicago was chosen as the home of Frank Lloyd Wright, one of the twentieth century's most important building designers.
His home and studio of ten years has been restored to echo how it would have looked in 1909, complete with Egyptian motif children's playroom and open-plan studio where the great man brought to life 125 much-celebrated structures. These include Chicago's Robie House, one of just a handful open to the public anywhere in the world.
Cheer on a local team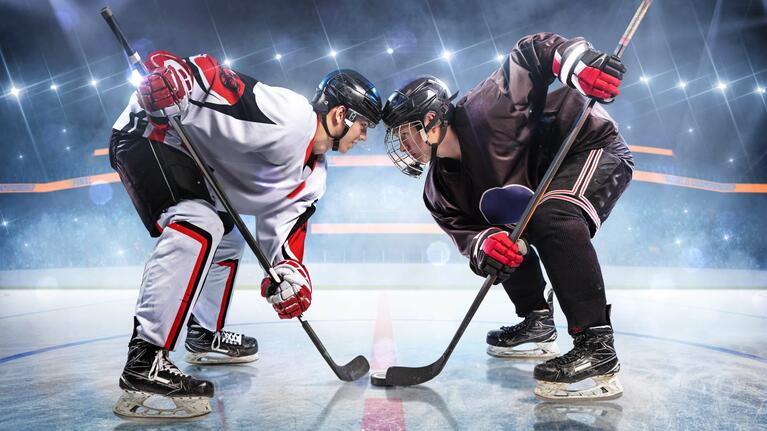 Rich in sporting heritage, Chicago is also a great destination for sports fans. Mid-February sees the city host basketball's NBA All-Stars event, bringing some of the best players of the moment to venues across Chicago including Navy Pier.
Meanwhile the United Center Arena – shared with the Chicago Bulls – is home to the Blackhawks, one of the six original National Hockey League teams. The atmosphere that develops inside during a match is something no behold, with games taking place throughout February.
You might also like to pay a visit to Chicago's 23,000 foot Sports Museum. Located inside the Magnificent Mile's Water Tower Place mall, it not only includes artifacts relating to the city's sporting history but several interactive skill challenges too.
Getting the best out of Chicago in February
Whether it's participating in the city's sporting life, admiring its art or simply spending some time with a loved one, there are so many things to do in Chicago in February you won't know where to begin! We'd suggest your first port of call is Go City.
Travel with us to Chicago in February and you can explore the very best the city has to offer without breaking the bank. Our passes provide incredible savings on admission to many of Chicago's top attractions so that the only thing you have to worry about is cramming it all in!