Sun lovers! Welcome to the main event, the one you've all been waiting for. It is finally time to don your smallest clothing, break the emergency sunscreen cabinet, and put on as many pairs of sunglasses as you can. That's right, it's summer! And slap bang in the middle of the season of sun is July. Peak summer. The longest days, the warmest nights, and the perfect time to plan a vacation. Heading to Chicago from out of state or abroad? Or are you just a Chi-Town resident who wants some ideas for things to do? Read on, one and all, and find out about Chicago in July - what's on, and what to do. 
Featuring:
Head to the beach
Festival fun
Water taxi
Hit up Chinatown
Wander the markets
and more!
Chicago in July: What to Expect
May is peak summer in Chicago. Generally, you'll find tops of around 84-85°F, or 29-30°C, and dips of around 62-63°F, or 16-17°C. So, time to get out your summer best, and maybe a light jacket or sweater for the evenings. There is also around 7 days of rain each July, so be sure to pack a waterproof or umbrella.
Chicago in July: What to Do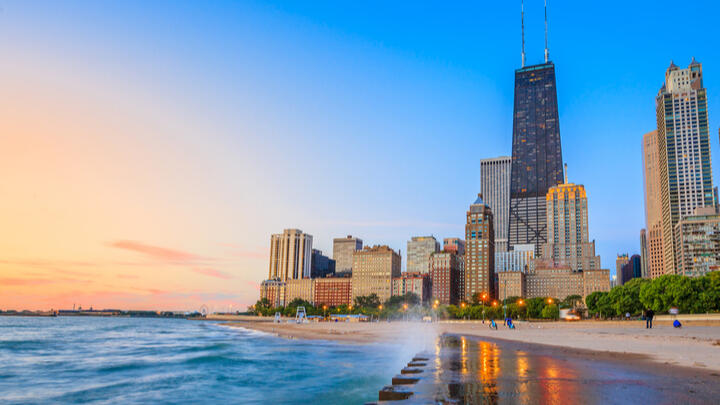 Go to the Beach
It's summer, so it's the perfect time to get some sun, sea, and sand in your life. Thankfully, Chicago has a load of beaches to enjoy. North Avenue Beach is one of the city's most popular spots. As such, it's quite the tourist hotspot, and will be busier than you might like. However, it's got great sand, and a prime location which is a stone's throw from the likes of Lincoln Park Zoo, which may be ideal if you've got little ones with you who are getting bored and antsy. 
If you're closer to downtown, then Oak Street Beach might be perfect for you. Rent a bike, grab a chair, or get a few rounds of volleyball in on one of the courts. In fact, they even host volleyball tournaments there, if that's your thing. 
Or, if you're bringing your goodest boy or girl with you on vacation, Montrose Beach is the only 100% dog-friendly beach in the city. It's a great spot to let them meet other dogs and run around to their heart's content. Also, it gives you the chance to meet other dog lovers and make friends, or maybe more if you're single. Who knows? Go give it a shot!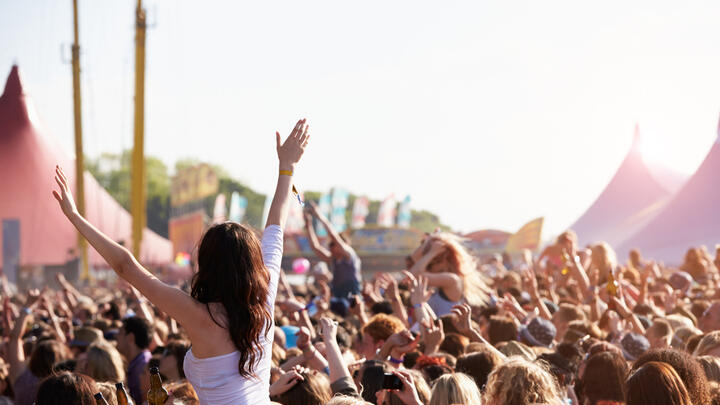 Music lovers, take note. One of the world's biggest and best music festivals takes place in Chicago every July. That's right, it's Lollapalooza. Every year, around 400,000 party people congregate in Grant Park for four days of great music, refreshing drinks, and good vibes. This eclectic festival has a great mix of genres too, so no matter what you like, there's sure to be a number of acts on the bill you'll wanna see. This year alone, the likes of Metallica and Green Day will be duking it out alongside Dua Lipa and Doja Cat. So, no matter if you're into rock, pop, rap, EDM, or anything in between, you owe it to yourself to check out Lollapalooza.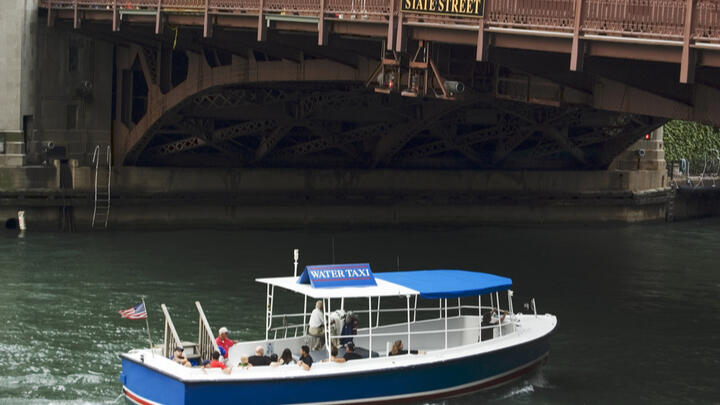 Take a water taxi
Chicago's a big place, so walking everywhere will take time. And sure, you can take a cab or train, but isn't that a bit pedestrian? Why not travel in style, and take to the waves on one of Chicago's awesome water taxis? 
They'll take you across the water to any number of destinations, including parks, different areas of the city, and even direct to Chinatown. So, if you want to travel in style and aren't in a rush, do yourself a favor and hop on one and make the most of the sunshine. Sit back, relax, and let the boat do the work.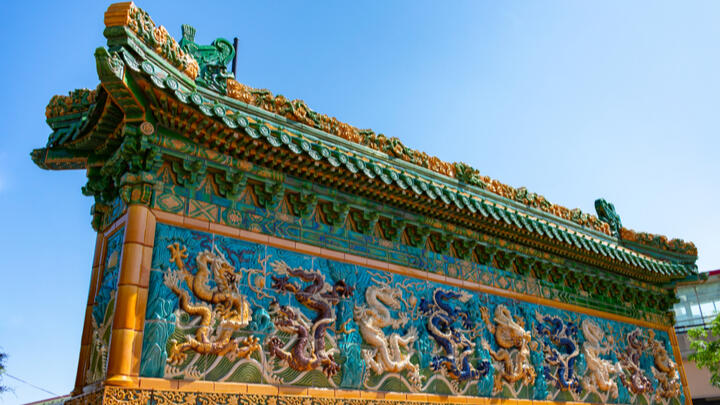 One of the must-see Chicago locations in July is Chinatown. Whether you're in the market for food, shopping, or some culture, Chinatown's got you covered. For your shopping needs, look no further than Chinatown Square. This two-story outdoor mall has a delightful selection of shops, boutiques, salons, and restaurants throughout. In the market for some eastern spices to glow up your meals? Looking for some new threads, interesting decorations, or nick-nacks? Head on over. 
Alternatively, if you're looking for some photo ops to boost your socials, check out Nine Dragon Wall. This faithful recreation of the famous Chinese landmark is a must-see. Or, if you wanna relax and soak up some sun with a picnic, head to Ping Tom Memorial Park.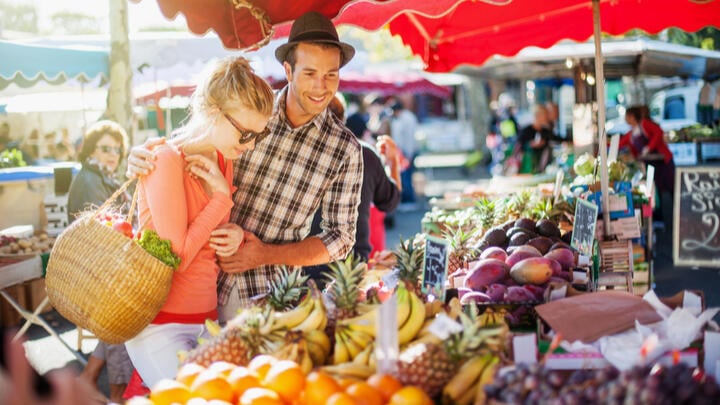 Hit up the markets 
If you didn't know, summer means market season in Chicago. Every year, you'll find a number of these stellar shopping experiences popping up across the city. So, whether you're looking to pick up some locally sourced fresh produce, or sample some delightful street food and craft drinks, you'll find all you need and more at these markets! Maxwell Street Market, for instance, has a mix of food, handmade accessories, homeware, and even bands playing. It's got a great community vibe you can only find at markets like these. There's kid-friendly entertainment too, if you're bringing the little rascals along.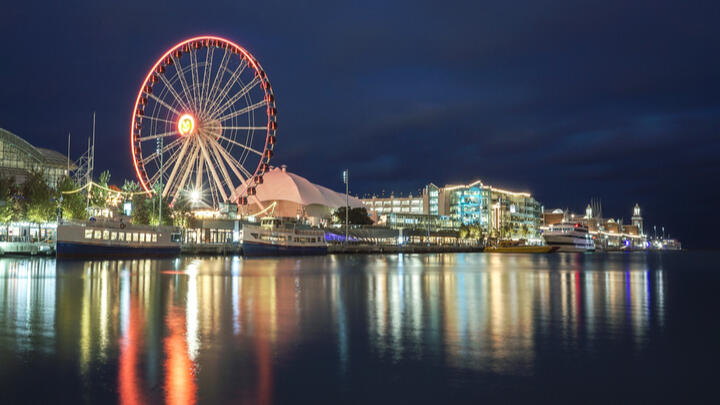 Tour the city
And finally, we'll round things off with some fantastic tours of the city. There are boat tours, bus tours, and bike tours that will take you around all of the city's most recognizable landmarks while making the most of that sweet, sweet sun. 
For the architecturally-minded of you, there's the Shoreline Architecture River Cruise that rides past the bay's most famous buildings, giving you the history of the area and the people who built them. 
If you want a more active approach to sightseeing, why not hire a bike and burn some calories while you're at it? There are so many green trails off of the city's beaten path; it's a great way to explore the city without worrying about traffic. 
Or, if you want to sit back and see the sights on land, try a Gray Line Chicago Grand Tour. You'll see all of the city's best bits with the sun beating down on you and the wind in your hair. All while a guide tells you about the history of the city and the significance of each area. 
And that about does it for our guide to Chicago in July! Looking for other things to do in Chicago? We've got a guide for traveling around the city, which is perfect for tourists. Want to plan a family vacation? We've got you covered. Celebrating a birthday there? Check out our guide right here.