Memorial Day weekend marks the unofficial start of summer for many - so why not take advantage of the celebratory weekend and head to Chicago? Make the most of your long weekend in Chicago and explore the marvels of one of America's greatest cities where there's plenty to see and do in May. If you're looking for Chicago Memorial Day Weekend ideas, check out some of these local activities, events and fun things do in Chicago including…
Navy Pier Fireworks
Hop aboard a Lake Cruise
Bike a car-free Lakeshore Drive
Enjoy one of the many street festivals
and more...
Save on Attraction Admission
Regular admission to a number of these attractions are included on the Go Chicago pass. Choose as you go from dozens of Chicago attractions and activities and save up to 55% off combined admission vs paying at the gate. See all available passes and Chicago attractions – learn more. Please note, some of these special May and Memorial Day weekend events may be separately ticketed and not included on the Go Chicago pass.
Navy Pier Fireworks and Fun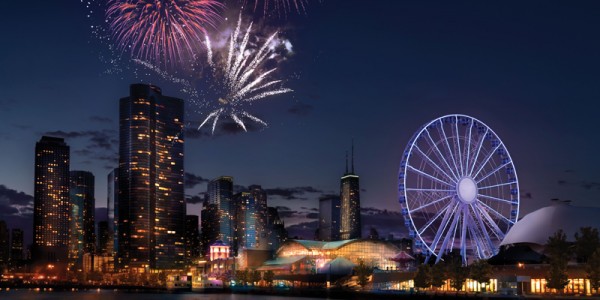 Head over to the kid-favorite Navy Pier and spend the day riding the world famous Ferris wheel, walking the promenades, marveling at gardens and attractions, and popping into the many shops and eateries.
Memorial Day Weekend marks the start of the pier's summer fireworks schedule, so be sure to stick around in the evening for the show!
Plus, there are plenty of other things you can enjoy in the area, from world-class theater at the Chicago Shakespeare Theater, to the delightful fun at the Chicago Children's Museum.
Getting In: Navy Pier Centennial Wheel tickets and Chicago Children's Museum tickets are included with the Go Chicago pass.
See the City From Above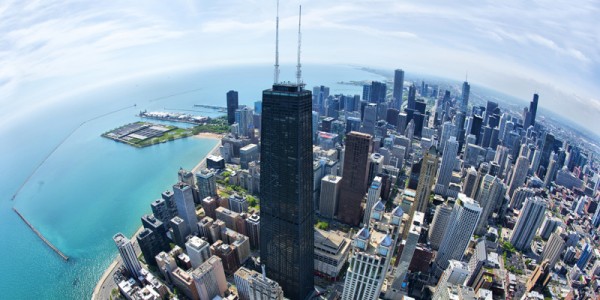 If you want to explore the city without the time commitment of an actual tour, try an aerial view. Head to to observation deck at the top of the John Hancock Building, 360 CHICAGO.
There, you'll get amazing, unbeatable views of the city below, stretching from the shores of Lake Michigan out into the urban expanses of the city itself.
As the name implies, you'll get panoramic views that stretch for miles on a clear day, so don't forget that camera!
It's also conveniently located on the Mag Mile, so it's super easy to build in a quick visit here as part of a larger itinerary.
Getting In: 360 CHICAGO tickets are included with the Go Chicago pass.
Hop Aboard a Cruise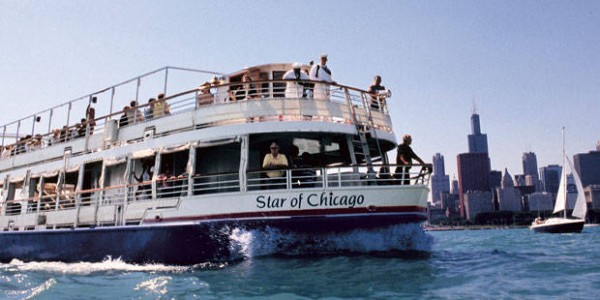 For more fun things to do on Memorial Day weekend, consider taking the popular Classic Lake Tour. You and your family will embark on a 45 minute maritime excursion out onto Lake Michigan as you marvel at the breathtaking Chicago skyline and landmarks.
Other popular cruises include the historic Tall Ship Windy vessel, and the unbeatable Architecture River Cruise. The latter is especially important in a place like Chicago, where architectural styles and influences play such an important role in the history and character of the city.
Getting In: Classic Lake Tour tickets, Tall Ship Windy tickets, and Architecture River Cruise tickets are included with the Go Chicago pass.
Connect with Nature
For some extra excitement, head over to the Lincoln Park Zoo to marvel at some exotic creatures and ride the animal-inspired thrill rides!
Our favorite ride is the lovely animal carousel. Lincoln Park is also just a beautiful space in which to appreciate the bounties of nature, nestled in an urban setting.
If you like parks but don't want to make the trek up to Lincoln Park from a hotel in the Loop, visit the expansive Millennium Park and the beautiful Lurie Gardens.
Or, if the animal encounters are what you love the best (and you feel up for a bit of a drive), head down to the Brookfield Zoo!
Getting In: Brookfield Zoo tickets and Lincoln Park Zoo Rides tickets are included with the Go Chicago pass.
Bike the Drive
This Memorial Day Weekend, take advantage of a rare chance to bike on a completely car-free Lakeshore Drive.
Or, pedal where you please throughout the extensive system of Lakefront trails, including into the marvelous open park spaces.
There are of course also other bike paths throughout the city, and Millennium Park in particular is a popular expanse around which to bike.
Didn't bring a bike with you? It's super easy to rent one! As a bonus, your rental comes with a bike map to help your plan your route if you're unfamiliar with the city.
Getting In: Chicago Bike rental by Bike and Roll are included with the Go Chicago pass.
Chicago Memorial Day Parade
Visited annually by about 10,000 Chicagoans, the parade begins promptly at noon and commemorates veterans and active duty personnel.
It starts at the intersection of State and Lake Street and continues down State Street to Van Buren. It begins with a wreath-laying ceremony, if you want to make sure you get a spot at the beginning.
Getting In: The Chicago Memorial Day Parade is free and open to the public.
Hit Up the Beach
Although "beach town" isn't the first label one puts to Chicago, there certainly are some wonderful beaches that dot the shores of Lake Michigan.
Memorial Day Weekend marks the official opening of the beaches in Chicago, so grab a towel and head out there!
Keep in mind that the water will still be chilly, though, so maybe just concentrate on hoping for a nice day with good bright sun (you might want to bring a frisbee).
Getting In: It's free to stroll and swim at Chicago beaches.
Visit a Conservatory
Enjoy some nature in an urban setting. Two of Chicago's most popular conservatories are the Garfield Park Conservatory and The Lincoln Park Conservatory. You can even "visit" tropical climates within different areas of the conservatories. This is the perfect way to step away from the crowds and take in some natural beauty. Getting In: the Garfield Park Conservatory and the Lincoln Park Conservatory are both free and open to the public.
Belmont-Sheffield Music Festival
Kicking off Chicago's outdoor street fest, this music festival is located just steps from the Belmont Red Line 'El' stop.
The lineup gets better every year, featuring delightful cover bands and unique local music.
No tickets are required, but donations are strongly encouraged to benefit the Central Lakeview Merchants Association.
There are actually a bevy of festivals to choose from on Memorial Day Weekend in Chicago, from Irish-themed events to EDM concerts. Check out the events calendars for more ideas and ticketing info.
Getting In: The Belmont-Sheffield Music Festival is separately ticketed and is not included with the Go Chicago pass.
Shopping (& Window Shopping)
Of course, Memorial Day Weekend wouldn't be the same without a bit of shopping.
It's often a time of year with the best sales and deals, and its a good chance to scope out stores you wouldn't normally spend time in.
Be sure to stroll down the Magnificent Mile for some exciting shopping opportunities that range from fast fashion to haute couture, or pop into Water Tower Place Mall for some more fun choices, including a LEGO® store!
Remember to Save on Attraction Admission
There you go - plenty of fun ideas for things to do in Chicago in May to help you plan your Memorial Day weekend itinerary. Remember, many of these great ideas are included on the Go Chicago pass, where you can save up to 55% on combined admission vs paying at the gate. We really hope you consider adding a few of these popular options to your upcoming plans. Enjoy!