We all love to get away. Unfortunately, it's not always possible to actually go away on vacation, with all our responsibilities and live events keeping us rooted. That's why the idea of a Chicago staycation is so appealing to many people. Explore your local city for a chance to see and do things you never get to. Play the tourist for a day, or see something new and exciting. Dine at a new restaurant, and if you can swing it, consider staying in a fun hotel to add to the overall experience. If you're a Chicagoland resident looking to enjoy a fun-filled staycation, consider some of the ideas in this post. Our top staycation ideas include:
The Field Museum
Big Bus Chicago Tour
Art Institute of Chicago
Architecture River Cruise
Frank Lloyd Wright Home & Studio Tour
Chicago History Museum
Millennium Park & Maggie Daley Park
Save on Admission
Looking to save on tickets to your favorite staycation ideas? Pick up a Go Chicago® Card to save up to 55% on top area museums, tours, activities, and more. See all available attractions and prices – here. 
The Field Museum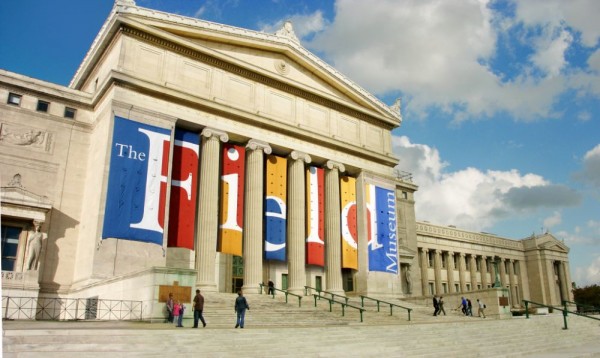 While you've probably been to the Field Museum at one point, you're sure to find something new and exciting to explore each and every time you visit. This perennially popular attraction offers a wide variety of natural and cultural exhibits, including many special rotating exhibits on a diversity of topics. As a bonus, your Go Card admission includes one special exhibit on top of regular admission! Getting In: The Field Museum tickets are included with the Go Chicago Card.
Big Bus Chicago Tour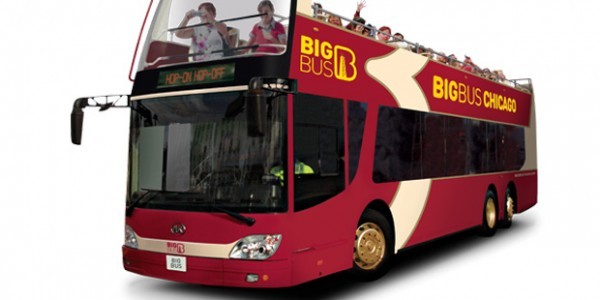 See the city with fresh eyes aboard the Big Bus Chicago hop-on hop-off tour. Although of course you know what the Mag Mile is and you've obviously been to Wrigley, there may be things you haven't seen in person, or didn't know much about. Use this hop-on hop-off option as a chance to explore the city with fresh eyes, and maybe learn something new! Plus, it can be a handy way to get between attractions that doesn't involve the horror of parking. Getting In: Big Bus Chicago tickets are included with the Go Chicago Card.
Art Institute of Chicago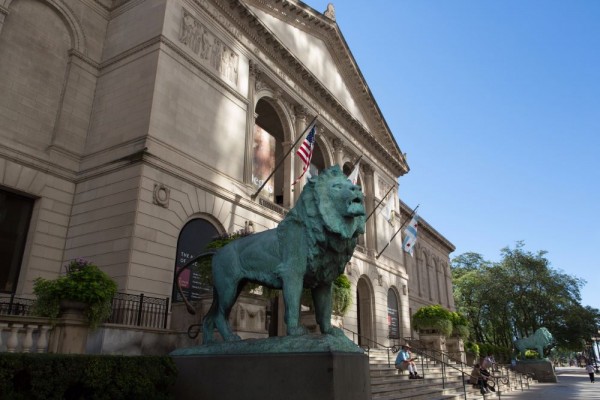 One of the best art museums in the world is located right downtown – so why not spend a few hours here during your Chicago staycation? There are literally thousands upon thousands of artifacts, objects, and works of art in their collections, and you'll never have quite the same experience twice. Their frequent special exhibits also make each visit unique – and it can be a smart investment to purchase a membership if you think you'll visit often. Getting In: Art Institute of Chicago tickets are included with the Go Chicago Card.
Architecture River Cruise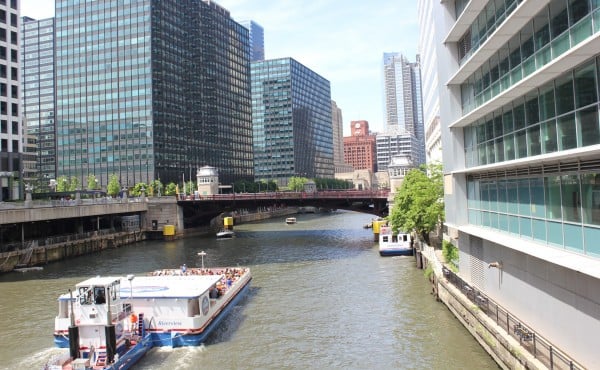 We all know the story of Chicago's phoenix-like resurgence from the ashes of the Great Fire, but can you accurately identify all of the waterfront building and which famous architectural firm built them? The Architecture River Cruise can be an excellent option for sightseeing like a tourist while genuinely learning something new about your city. It's also a relaxing cruise, too, which can make your staycation feel more like a getaway. Getting In: Architecture River Cruise tickets are included with the Go Chicago Card.
Frank Lloyd Wright Home & Studio Tour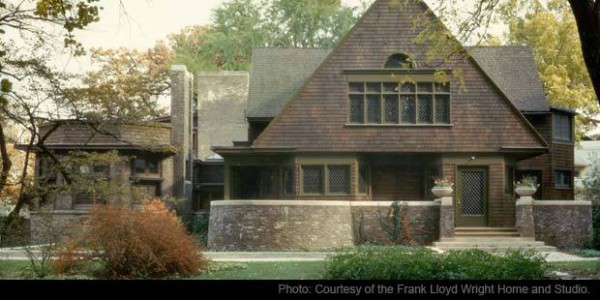 An amazing attraction you probably haven't been to is located right in Oak Park – the Frank Lloyd Wright Home and Studio. For architecture fans, this is a must-visit attraction, highlighting the home and workspace of this iconic creative genius. And because it's just outside of Chicago, many people who live within city limits may never have taken the time to get out here. So make the effort, and you'll be well rewarded. Getting In: Frank Lloyd Wright Home & Studio Tour tickets are included with the Go Chicago Card.
Chicago History Museum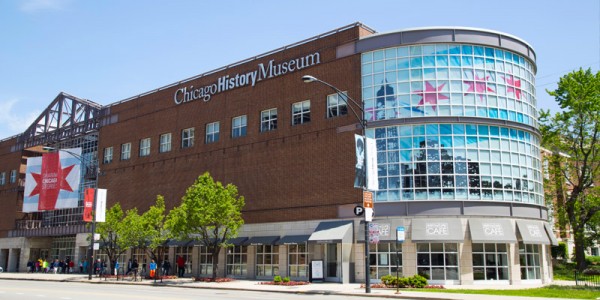 Conveniently located in Lincoln Park, the Chicago History Museum is an excellent resource for locals looking to learn more about their city. Come here to see exhibits and artifacts relating to the city's long and storied heritage, from interactive exhibits for kids to fascinating displays for adults. A trip here is a great way to spend an hour or two with the family, perhaps as part of a larger visit to the beach or to the park for biking, picnicking, and more. Getting In: Chicago History Museum tickets are included with the Go Chicago Card.
Millennium Park & Maggie Daley Park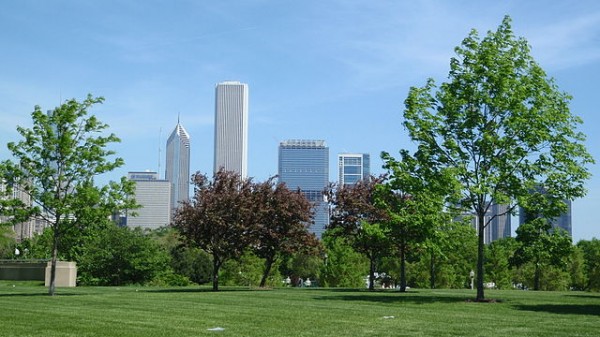 Locals truly appreciate Millennium Park, even if it was quite a struggle to build. While it does attract tourists in droves, it also has much to offer regulars such as free concerts and other performances in the summer, various festivals, and outdoor activities like community yoga classes. If you're looking for something extra fun, then Maggie Daley Park is another newer option that offers mini-golf, roller-skating in summer and ice-skating in winter, a fantastic playground for kids, a climbing wall, and tennis courts. Getting In: Millennium Park is free to explore. Maggie Daley Park is free to explore; select activities require separate fees that are not included with the Go Chicago Card.
Don't Forget to Save 
This is only a small sampling of our favorite Chicago staycation activities. If you really want to play the tourist, then 360 CHICAGO is a fun option. Science and culture buffs will enjoy the remainder of the museum campus, as well as the Museum of Science & Industry. There are also plenty more tour options for exploring the city in greater depth – a smart choice if you've just moved to town. Many of these and other great attractions are included with the Go Chicago Card, so don't forget to pick one up today!