Chicago is the perfect city to visit in the summertime. Hot days tempered with a cool lake breeze and endless attractions for families, friends or couples to visit. Bike rides, ferris wheels, ice cream cones, maybe even a cruise. And of course, an unbeatable lineup of delightful summer events for 2019! If you're planning a visit and looking for things to do in Chicago for summer 2019, check out our list of the top attractions and activities going on this year, including...
Grant Park Music Festival
Navy Pier Centennial Wheel & Rides
Architecture River Cruise
Adler Planetarium Summer Film Fest
World Class Museums
Lincoln Park Zoo
and much more...
Heading to the area to celebrate Independence Day? Then check out our post on things to do in Chicago 4th of July Weekend. Going to be hanging in Chicago at the end of summer? Here are a few fun things to do in Chicago Labor Day Weekend.
Save on Summertime Activities
Regular admission to a number of these attractions are available on the Go Chicago pass. Choose as you go from popular attractions and save up to 45% on combined admission vs paying at the gate. Check out all Chicago tourist passes, attractions and prices. Please note, some of these special summer events may be separately ticketed and not available on the Go Chicago pass.
Shedd Aquarium & Museum Campus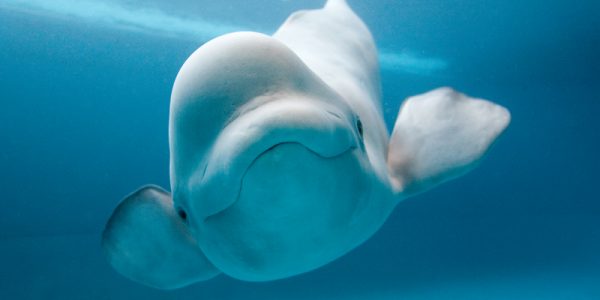 It may seem counter intuitive to spend time indoors just as the weather's getting nice, but trust me, this is worth your time. Pop into this top-tier Chicago aquarium for a few hours and learn about the 32,000 marine animals that call this place home. A popular place to start is at their special temporary exhibit, Underwater Beauty (ticketed separately). It features more than 100 species of colorful aquatic animals and urges visitors to appreciate the vast and unique beauty of the ocean. Don't forget about their classic touch tanks and popular Abbott Oceanarium too. Located in the nearby Museum Campus, The Field Museum is another great option to combine education and fun. Transcend time and space as you explore our solar system with the endless interactive exhibits. Getting In: Shedd Aquarium tickets and Field Museum tickets are all included with the Go Chicago pass.
Adler Planetarium Summer Film Fest
Adler Planetarium Select dates from May 25 - September 3, 2019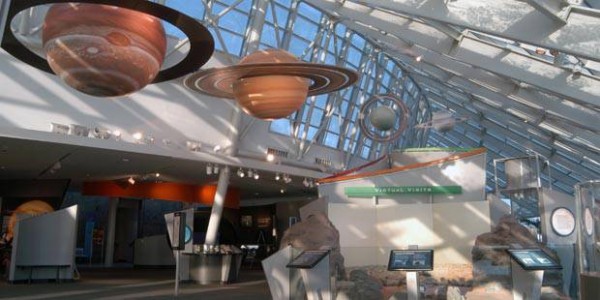 Starting Memorial Day Weekend, the Adler Planetarium will be showcasing six of the best full-dome planetarium films from all around the world! A new 8K resolution system has been installed and is ready to project crystal clear images for a completely immersive and informative experience. Choose from films like Planet Nine, Imagine the Moon and more. For a full schedule, consult their website. While the Film Fest is the perfect excuse to visit Adler Planetarium, there are tons of other things to do while you're there too. Travel 91 billion light years through space as you enjoy state-of-the-art exhibits, shows and more. Getting in: Adler Planetarium tickets are included on Go Chicago pass. Summer Film Fest access is included with your Adler Planetarium general admission ticket as well.
The Art Institute of Chicago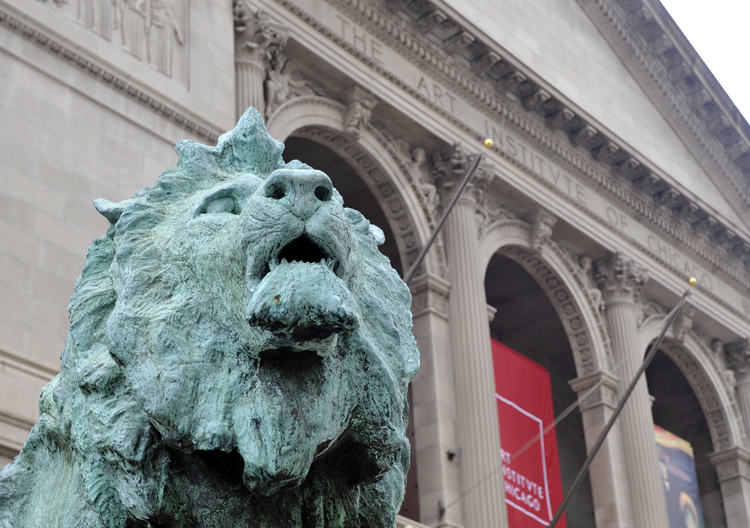 Named one of the top museums in the world year after year, the Art Institute of Chicago is a must-see. While it offers exceptional programming all the time, summer is a great time to take advantage of the family events calendar. Don't miss the chance to experience special workshops and family gallery tours. Home to some of the highest-quality works of art on Earth, its collections represent diverse artistic traditions from all over the world. From the famous Chagall windows to iconic paintings like "American Gothic" and "Paris Street, Rainy Day," you'll find so many instantly recognizable pieces and artifacts in this marvelous museum. Don't forget to check out their impressive and ever-changing array of special exhibits. It includes several exhibits on architecture and design, Spanish painting, medieval art, and more. Getting In: Art Institute of Chicago tickets are included with the Go Chicago pass. Special exhibits may be separately ticketed.
Museum of Contemporary Art (MCA)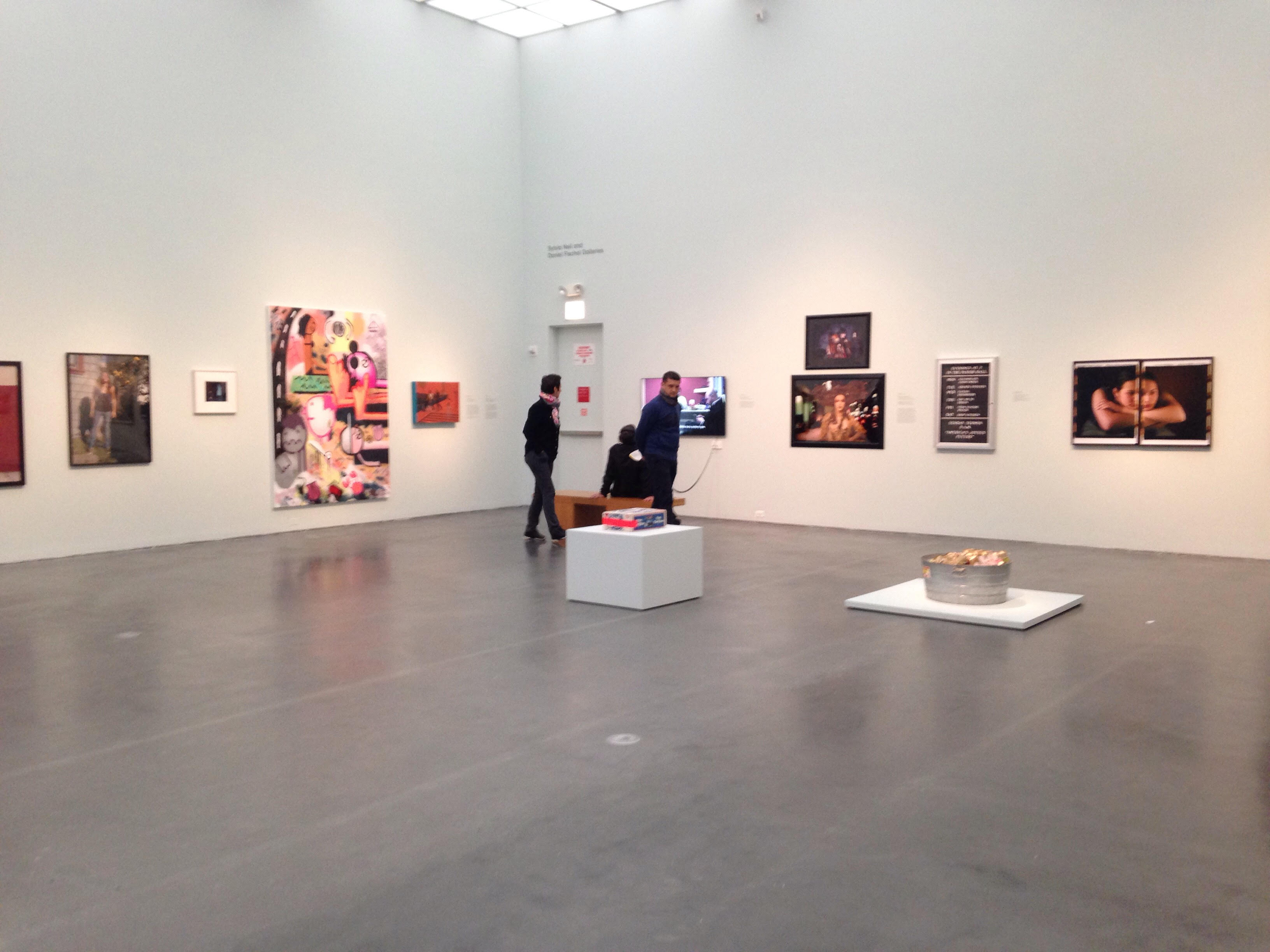 Another one for the aspiring artists and lovers of all things beautiful and unique. This cutting-edge contemporary art museum features striking and often thought-provoking pieces of art from current and modern artists from around the globe. In comparison to the Art Institute, MCA is a place to find young, up and coming artists with modern techniques and colors. They, too, have frequent special exhibits; check out their website to see what's currently on! Getting In: MCA tickets are included with the Go Chicago pass. Special exhibits may be separately ticketed.
Navy Pier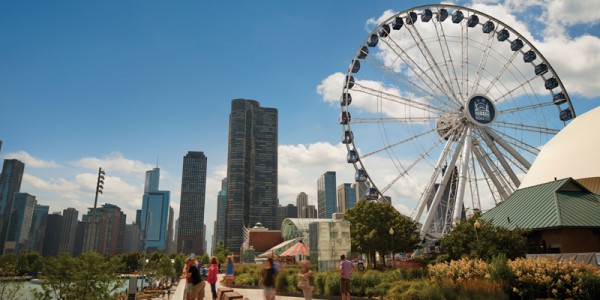 This family-favorite is actually one of the most visited places in all of Chicago, so it's definitely worth checking out if you haven't been before. Stroll the pier and soak up the atmosphere for free, ride the Navy Pier rides (like the newly renovated Centennial Wheel). Or play a round of mini golf at 'The Links', and explore the Chicago Children's Museum. With over 30 shops and plenty of restaurants including the famous Landshark Beer Garden, there is something for everyone at Navy Pier. It's the perfect way to spend a sunny day with the family. Check out their spectacular fireworks display that is going on all summer long. The fireworks display will begin on Wednesday nights at 9:30 and Saturdays at 10:15, beginning in late May and continuing through early September. Plus, there is a special display for July 4. Getting In: Navy Pier Centennial Wheel and Rides tickets and Chicago Children's Museum tickets are included with the Go Chicago pass.
Architecture River Cruise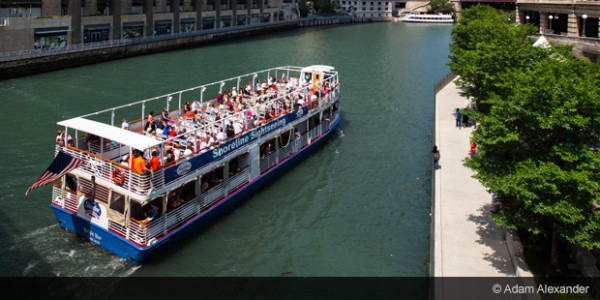 If you're looking for a refreshing thing to do in Chicago in the summer, we highly recommend the Architecture River Cruise. The tour provides an exciting journey through the history of Chicago, featuring architectural sites that attribute to the tales. Along the Chicago River, you'll hear the dramatic story of Chicago's rise from the ashes of the Great Fire of 1871 to become the home of the skyscraper. Chicago is known for its architectural advancements and famous architects, so its the perfect and most relaxing way to learn about part of the Windy City's history. Getting In: Architecture River Cruise tickets are included with the Go Chicago pass.
Ride Along The River
Is there a better way to take in the view of both sides of the river than by bike? Bike and Roll Chicago offers no-hassle bike rentals to help you create your own eco-friendly tour of Chicago's streets and green spaces. Ride north to Lincoln Park, with the Zoo and Chicago History Museum, or south to Grant Park and the Museum Campus. Stick to the lakefront to discover beaches, gardens, and lagoons, or head into the streets to see some of the city's most luxurious homes, cobblestone sidewalks, and beautiful parks. No matter where you ride, you're sure to stumble upon some of the city's famous landmarks and sights. Getting In: Bike & Roll Chicago: 4 Hour Bike Rentals are included with the Go Chicago pass.
Summer Nights at the Zoo
Brookfield Zoo Fridays & Saturdays, June 21 - August 10, 2019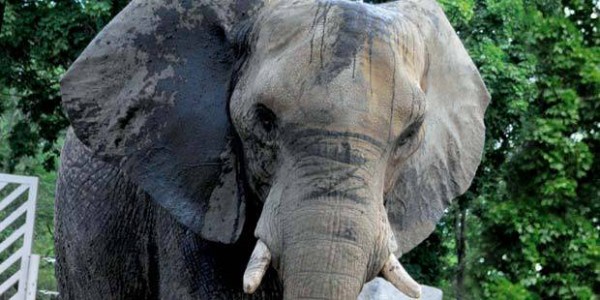 Animal lovers won't want to miss a chance to visit Chicago's biggest zoo, the Brookfield Zoo. It has a wide variety of species both domestic and exotic, including some rare exhibits like the "Great Bear Wilderness," which features grizzlies, polar bears, and more. This summer, they're introducing a fantastic lineup of new events, exhibits, and animal performances. Our favorite is the "Summer Nights" event series, which is back for a fifth year. Enjoy musical performances, a beer and wine garden, unique dining options, kid-friendly entertainment, and much more, all after hours when you can enjoy the breeze after a hot day. Adults visiting Chicago in June may also want to check out Zoo Brew, an over-21 only event that combines animal education with tasty adult beverages. This event takes place August 24, 2019. Getting In: Regular Brookfield Zoo tickets are included with the Go Chicago pass. Special events may be separately ticketed and not included with the pass.
Lincoln Park & The Lincoln Park Zoo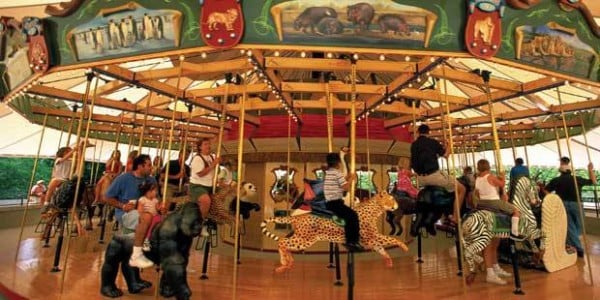 If you want to venture out of the immediate downtown area, be sure to check out beautiful Lincoln Park. Located just north of the Gold Coast neighborhood of Chicago, this park is full of fun, family-friendly activities for everyone. With 2,000+ acres and plenty to do, it's easy to spend an entire day in the Lincoln Park neighborhood. Bring a picnic lunch and enjoy the warm summer air. The park is also home to the Lincoln Park Zoo that boasts a surprisingly comprehensive collection of critters from around the world and offers free admission daily. Meet a few of your favorite animals with the whole family, then let your kids ride the endangered animals carousel and children's train. The Zoo gets very crowded in the afternoon so be sure to get there early. While you're visiting the area, you can also explore the Lincoln Park Conservatory and the Peggy Notebaert Nature Museum - more family favorites. Getting In: The Lincoln Park Zoo is free to visit. Carousel Ride and Train Ride tickets are included with the Go Chicago pass.
Taste of Chicago
Grant Park July 10-14, 2019
Taste of Chicago is the world's largest food festival and takes place over five days in July every year. It's perfect for foodies, culinary adventurers, or anyone who loves good music and good food (so all of us!). Feast on samples from more than 200 different vendors, spanning every cuisine from American and Italian to African and Indian. Plus, you'll also enjoy live music, comedy shows, and special activities just for the kids. Evening concerts will be held at the Petrillo Music Shell, and free daytime performances will be at the Bud Light Stage.
Getting In: 
Concerts and entrance to the festival grounds are free, but food and beverages are available on a (very inexpensive) ticket system.
Pitchfork Music Festival
Union Park July 19-21, 2019
Head to Chicago's hottest summer music event - the Pitchfork Music Festival. Curated by the experts at Pitchfork, this festival features a variety of musical talents from big stars to indie darlings. Expect massive crowds and pricey tickets, but it's worth it for serious music fans to see the likes of HAIM, Sky Ferreira, Robyn, Charli XCX and many more.
Getting In: 
Pitchfork Music Festival is separately ticketed and is not included with the Go Chicago pass.
Chicago SummerDance
Thursday - Sundays, June 27 - August 24, 2018 Grant Park & other venues
If you're in search of a fun, free experience the whole family will love, then the Chicago SummerDance series should be on your radar. Head to the Spirit of Music Garden in Grant Park and enjoy the sights and sounds of some amazing urban dance performances. Dance your way across a a floor made of 100% recyclable material and get down to some funky beats by live DJs and bands. Kids will especially enjoy the chance to cut loose and dance their little hearts out. Even non-dancers can enjoy the chance to people watch and pick up a move or two.
Getting In:
Chicago SummerDance is free to attend.
Grant Park Music Festival
Jay Pritzker Pavilion, Millennium Park Wednesday & Saturdays, June 12 - August 17, 2019

Image Credit: Christopher Neseman Millennium Park and the adjacent Grant Park are the outdoor spaces to be at this summer in Chicago. You'll find everything from free evening concerts to massive festivals for music, arts, crafts, and – our favorite – food. Although there are dozens of music events throughout the city this summer, the Grant Park Music Festival is free and one of the best around. You'll enjoy dozens of professional performances and events, including free evening concerts on Wednesdays and Saturdays (bring picnic food!); a choral performance of Shakespeare in the Park; and shows featuring the work of classical composers like Haydn, Mendelssohn, Handel, Beethoven, Mozart, and more. You can also enjoy jazz nights, mariachi nights, youth performances, and ballet, to name a few. Check their website for a full list of performances for the summer. Getting In: The Grant Park Music Series is free to attend.
Summer Film Series
Jay Pritzker Pavilion, Millennium Park Tuesdays, June 4 - August 20, 2019
Summer doesn't officially begin until the Millenium Park Film series kicks off! And with a new, high-tech screen in the park, its even more of a must-see. Sound and image are crystal clear all the way to the back of the Great Lawn, so wherever you set up your chairs or blanket, you'll enjoy the full movie experience. This year's line-up of films has something for kids and adults like, including classics like
The Wiz
and
10 Things I Hate About You 
as well as new box office hits like
Black Panther, Inside Out 
and more.
Getting In: 
The Summer Film Series is free to attend.
Hit the Beaches
Located on the shores of Lake Michigan, Chicago is home to many beautiful beaches with bright blue waters that stretch so far you may catch yourself wondering when you got to the ocean! Oak Street Beach is a stone's throw from the Magnificent Mile and is a great place to work on your tan, toss a frisbee, or hang out with the kids. Oak Street Beach also features a delicious restaurant and lakefront trails so you can make a whole day of it. Another option is North Avenue Beach. It's easily the busiest in Chicago, but is a great place for people of all ages. There are plenty of volleyball courts as well as shops, concessions, and a full service restaurant. If you're planning on driving be sure to get there early as parking fills up fast. Insider tip: Many of these beaches are also accessible by public transportation, so you can avoid the hassle of parking altogether! Getting In: Chicago beaches are free to visit.
Millennium Park
Millennium Park is one of the city's most popular destinations and is an amazing place to visit in the summer (albeit very packed). Since its opening in 2004, this 24.5 acre park has been host to millions of visitors from around the world. And it's no wonder why. The award-winning architecture and landscape design make it a unique destination. Not to mention the 500+ free events that the park holds every year! Millennium Park offers both a concessions tent as well as a full-service restaurant, Park Grill. It's also home to the famous, and extremely Instagrammable, Cloud Gate Sculpture - or as most people call it, The Bean. Check out Lurie Garden, a delightful mini-garden that is a favorite among locals, especially kids. It's designed to be both aesthetically pleasing and educational, so it's a great stop for the whole family. If it's really hot, feel free to dip your feet in the shallow water. Bring a camera to this charming locale! Getting In: Millennium Park is free to explore.
Visit Wrigley Field
You don't have to be a baseball fan to visit Wrigley Field. It's one of the oldest and coolest parks in the country and is huge part of Chicago's fabric. The tours at Wrigley Field are highly regarded and are offered daily. For those visitors interested in catching a game, an afternoon spent watching the Cubs at Wrigley Field is sure to be a vacation highlight! Getting In: Chicago Cubs tickets and Wrigley Field Park Tours are separately ticketed and are not included with the Go Chicago pass.
Let's Recap
So there you have it. Our picks for some of the top things to do in Chicago in the summer of 2018. A number of these attractions are included on Go Chicago pass, where you can save up to 45% off admission vs paying at the gate. Please note, certain summer events taking place at these attractions may be separately ticketed and not included with the Go Chicago pass. Plan to visit some of these top attractions during your trip. Whether you are traveling with your family or a couple of friends, we're sure you will have a great time.