Explore the history of our planet at the Field Museum! Bursting with fantastic exhibits, wonderous sights, and plenty of hands-on experiences, it's one of America's best museums. Kids and grown-ups alike can get lost for hours in its history-soaked walls. 
Come face-to-face with the world's largest dinosaur, experience a bug's life, and learn about ancient civilizations. If you're in Chicago and looking for some culture to invigorate you, the Field Museum has got you covered.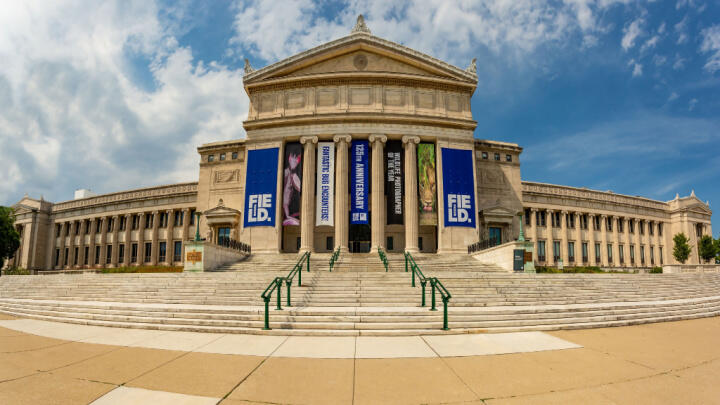 Image courtesy of Carlos Yudica/Shutterstock
How to get Field Museum tickets? 
We've got you covered – Field Museum tickets are available with the below money-saving options, so you can choose the attraction pass that's right for you:
1. All-Inclusive Pass – All you can do. Includes admission to over 25 attractions.
2. Explorer Pass – Choose as you go. Includes admission of up to 7 attractions.
Tips for visiting the Field Museum
When you arrive at the Field Museum, you may enter through the main South entrance on McFetridge Drive. The East entrance is also open and accessible to wheelchairs and strollers.
It is no longer a requirement to show proof of vaccination against COVID-19 or wear masks for museum visitors. However, we strongly encourage guests to wear masks while in the building.
Wear some comfortable shoes, because you'll be doing a lot of walking and standing. It's a museum, after all, and there are lots of things to see!
When is the best time to visit the Field Museum?
The Field Museum is an indoor experience, so no matter the weather, your discoveries will be undisturbed. As such, feel free to visit any time of year!
Image courtesy of Vlad G/Shutterstock
What is there to see and do at the Field Museum?
From fossilized dinosaurs to 10,000 years of Chinese history, you'll be doing a lot of learning and discovering at the Field Museum. But don't worry, all that information is given a fun twist, with plenty of interactive to get your hands on, and surprising things at every turn. 
Field Museum highlights
Máximo – meet Máximo the Titanosaur - the largest dinosaur ever discovered.
Cyrus Tang Hall of China – explore a culture of deep tradition and dynamic change, and travel across thousands of years of Chinese history. 
Underground Adventure – in this immersive exhibition, you'll shrink to the size of a bug and explore the world at one hundred times its normal size.
Inside Ancient Egypt – walk along the Nile River to see how the ancient Egyptians celebrated life--and death.
Griffin Halls of Evolving Planet – check out 4 billion years of life on Earth, walk among dinosaurs, and see scientists prepping fossils in the lab.
DNA Discovery Center – watch actual research in the making as you observe and interact with DNA-extracting scientists.
Grainger Hall of Gems – see exquisite rare jewels sparkle and gold objects gleam in one of the world's largest collections of gems and stones.
What attractions are near the Field Museum?
The Adler Planetarium is a short walk from the Field Museum, as both are located in Soldier Field.
The Museum of Contemporary Photography is a 5-10 minute walk from the museum.
The Arie Crown Theater is a 10-minute walk through Soldier Field.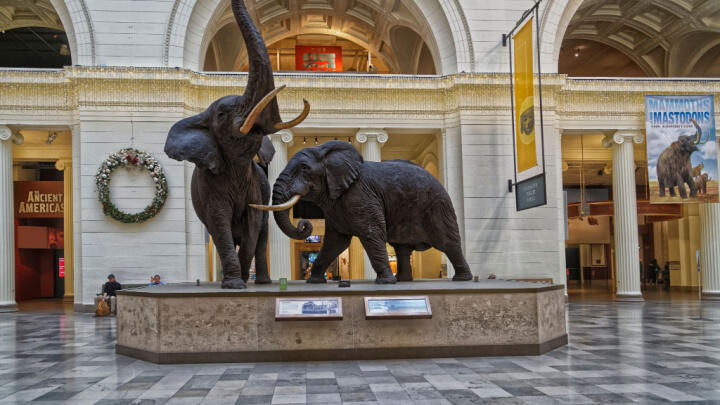 Image courtesy of Creativity lover/Shutterstock
Where is there to eat nearby?
Need to know
Your pass includes all general admission exhibitions and one ticketed exhibition.
For more information, visit the Field Museum website.
Directions and Address
1400 S. DuSable Lake Shore Drive
Chicago, IL 60605
United States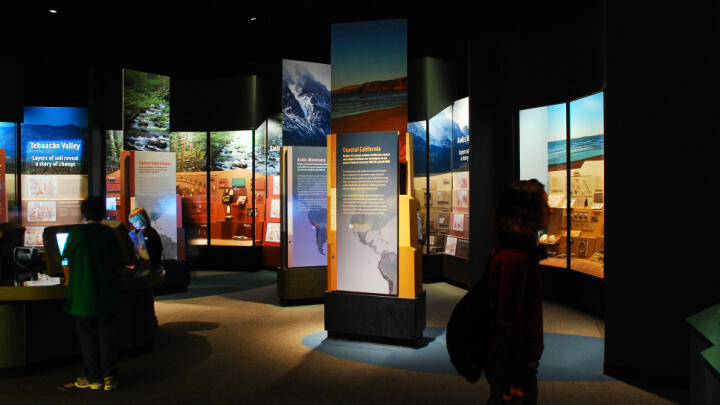 Image courtesy of James Kirkikis/Shutterstock
Closest Subway Stops
Museum Campus/11th St., or 18th St. 
Save on Tickets with Go City 
Remember, Go City is the best choice for maximum savings and flexibility, which can include Field Museum tickets, plus admission to your choice of other top attractions. You'll make great savings on entry to top museums, tours, and activities vs. paying at the gate. Visit multiple attractions for one low price.