You there! Are you visiting Chicago at some point in the future? Are you wondering which districts to check out during your visit? Do you like loops? Well, The Loop might just be the perfect place for you to visit during your vacation. Here are some of the best things to do while you're there!
Including:
Grant Park
Shedd Aquarium
Eat
Drink
Shopping
and more!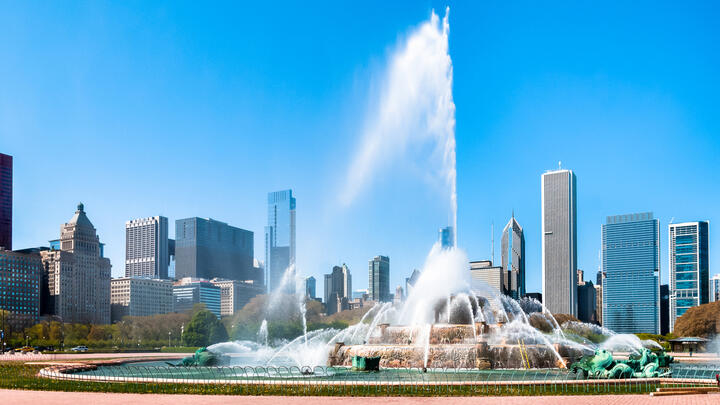 Grant Park
Let's begin, then, with one of the city's most significant green zones; the one and only Grant Park! Named after the late, great Ulysses S. Grant, this behemoth of a park measures over 300 acres. Step inside, and you'll find a world of entertainment. 
Perhaps the park's biggest draw is Millennium Park, where you'll find Cloud Gate. Referred to locally as The Bean, this massive, chrome, reflective sculpture by artist Anish Kapoor is one of the most recognizable landmarks in Chicago, and has featured in many films and TV shows. But alongside The Bean, you'll find Buckingham Fountain, Maggie Daley Park, Art Institute of Chicago, The Court of the Presidents, and much more at Grant Park!
The Field Museum
Want to discover over 4 billion years of history in one place? Then you should check out the Field Museum! There, you'll meet Maximo, the largest recorded dinosaur ever found on Earth. Weighing in at over 70 tons, they were quite the beast! 
You can also experience what it's like to be a tiny bug at the Underground Adventure exhibit, observe scientists extract DNA in real-time at the DNA Discovery Center, and also watch fossils being prepared at the Griffin Halls of Evolving Planet. All that and much more await you at the Field Museum. So, what are you waiting for?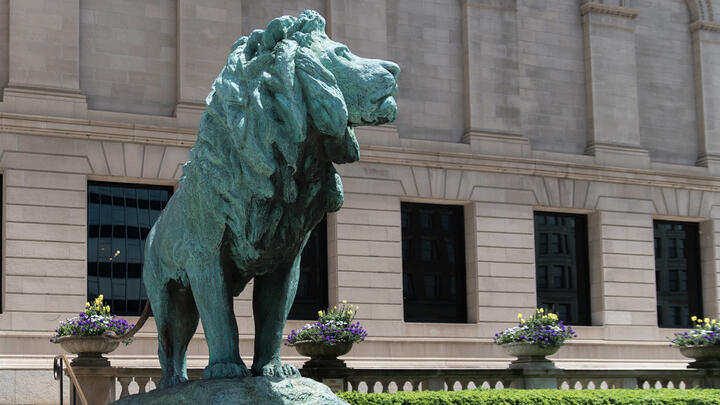 The Art Institute of Chicago
Let's get cultural for a second, and talk about some art. In The Loop, you'll find the Art Institute of Chicago, one of the best-known art museums on Earth! Inside, you'll find hundreds of pieces from all across the globe, from older, more traditional masterpieces to modern marvels. 
With fixed collections as well as a rotation of amazing seasonal experiences, there's sure to be something inspiring at the Art Institute of Chicago!
Skyline Lake Tour
Want to see the city from a different perspective? Check out a Skyline Lake Tour. Take to the seven seas, or just the one in this case, and enjoy amazing views of Chicago's heavenly skyline as you spot some of the city's biggest and best landmarks. 
Beginning at Navy Pier, your trip will take you past the likes of the Adler Planetarium, Field Museum, and beautiful Grant Park. And, with a learned robot, or prerecording, narrating the significance of each spot, you'll learn all about modern Chicago.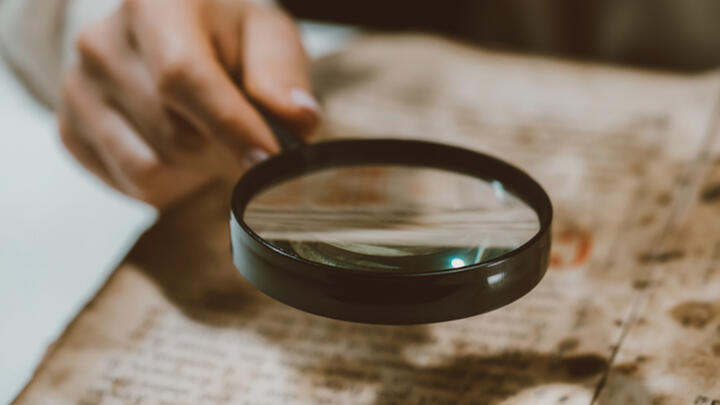 American Writers Museum
Words. Powerful, plentiful, and often misused, words are the backbone of our civilization. Want to discover how Americans have used words over the centuries? Then head to the American Writers Museum in The Loop. Novels, speeches, poetry, and more are all housed within. 
See how historical events changed the approach of American authors, whether through war, financial collapse, or in response to cultural shifts. Learn how speechwriters changed the course of history. And discover how American poets touched the hearts and minds of millions. With a huge variety of words in all their forms on display, you're sure to find something mind-opening at the American Writers Museum. 
Shedd Aquarium 
Next, let's take a trip under the very oceans themselves. At Shedd Aquarium, you'll find a whole new world of wonder in the heart of The Loop. See exotic species of marine life from all corners of the world, from sharks to stingrays, and plenty more too!
There are a wealth of exhibits to explore within, including a 360-degree tour at the Caribbean Reef, a look at South American fish species that occupy the Amazon at Amazon Rising, and a look at how a local community saved their coral reef from being wiped out at Wild Reef. All that and more ocean fun awaits you. So go get your snorkel and suit up!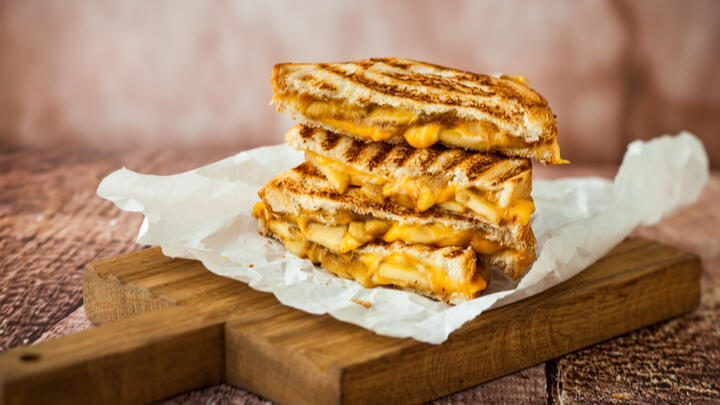 Eat!
After all the activity, you might be feeling peckish. Never fear; we've got your hunger covered. The Loop has plenty of places to eat a wide variety of cuisine. Can't decide which to pick? Head to Revival Food Hall, which houses a large number of food vendors under one roof. Whether you're in the market for pizza, seafood, or Italian, you're sure to find something to turn your head there!
Want a little fusion in your life? Head to Saucy Porka, which mixes Asian delights with Latin deliciousness. Wonder what a bao bun would be like if it was filled with some fried meat and beans? Look no further. 
Or, if you just want a snack to refuel you during the day, stop by Gayle's Best Ever Grilled Cheese. Sure, it's simply a collection of grilled cheese sandwiches. But grilled cheese is good. And these are some of the best you'll ever taste. 
Drink!
Need a little refreshment in The Loop, or looking for a quality night out? You're in luck, because there are some great spots in the area you should check out. Monk's Pub combines a medieval exterior and modernized interior, replete with a load of beers on tap and bites to sample. 
Want a little blues with your booze? Head to Buddy Guy's Legends, which combines foot-tapping tunes with a delightful selection of drinks.
Or, if you're feeling super fancy and the weather is fine, check out a rooftop bar like Raised or Boleo. Whichever you pick, you'll find top cocktails, good vibes, and great views of the beautiful Chicago skyline. 
Shop!
And finally, let's end our list on a little shopping spree. The Loop has a load of great boutiques where you can pick up some slick accessories, threads, and everything in between. 
Of course, there's Macy's, where you'll find a world of shopping bliss and pretty much whatever you need. But there are also specialized shops like Optimo Hats for all your headwear needs, Madison Hall for your continental clothing supplies, and Graham Crackers Comics if you're looking for some special editions. 
And that's our list of the best things to in The Loop when visiting Chicago. Enjoy!