Ahoy there, sailor! Are you taking the old steamboat over to the growing Metropolis they call Chicago? I do declare, you may be delighted by the city's Old Town district. There's plenty to do and see there, partner. Want to know what? Well, we'll tell you right now. Here are some of the best things to do in Old Town, Chicago!
Including:
Stand up
A little history
The beach
Immersive art
The theater
and more!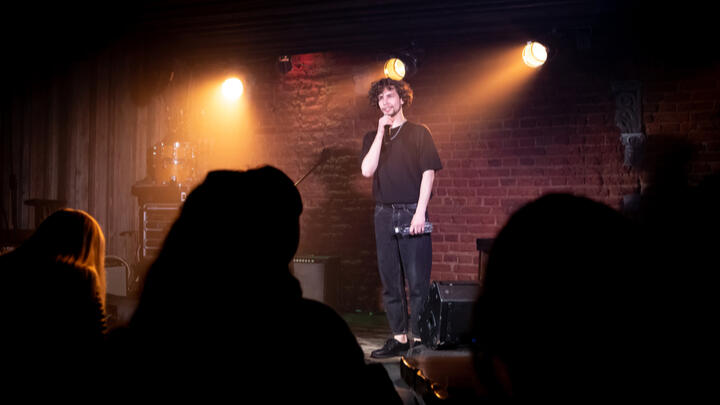 Second City
Let's kick things off with the best medicine. We're talking about laughter, of course! What if we told you that Old Town is where some of the best and brightest comics strutted their stuff before becoming famous? You might think that's nonsense. But believe us, it is not. Many of the comic greats you see on your screens today cut their teeth at Second City, America's premier improv club. 
Through the years, comedy legends such as Bill Murray, Alan Alda, John Belushi, and Mike Myers have called it home, and you'll always find hilarious hijinks going on there. So go check it out! Who knows, maybe you'll stumble upon the next big thing in comedy when you visit? If you like to laugh and you're visiting Chicago, Second City is easily one of the best things to do in Old Town!
Chicago History Museum
If you're visiting Chicago, you might not know much about the city or its history. Would you like to know more? Well, never fear, because the Chicago History Museum is here! Step inside, and discover the city's rich history from a number of exhibits. 
At the Crossroads of America exhibit, you'll get to relive the most significant events in the city's history, meet Chicago's most renowned leaders, and learn how culture shaped Chi-Town throughout the centuries. 
Step into Sensing Chicago, and appreciate the city with all five senses! Hop on a high-wheel bike, hear the roar of the Great Fire of Chicago, smell the unique scents of the Union Stock Yard, and catch a fly ball at Cominsky Park! Perfect for big and little kids alike. 
Enter the Abraham Lincoln exhibit and learn all about the life and struggles of one of the country's best presidents! See how his leadership shaped the Civil War, and the events that led up to his assassination. 
And finally, check out Facing Freedom in America, which charts the struggle of many people's efforts to achieve freedom in the country. These interactive displays will open your mind to the plights of many peoples, from suffrage to the civil rights movement.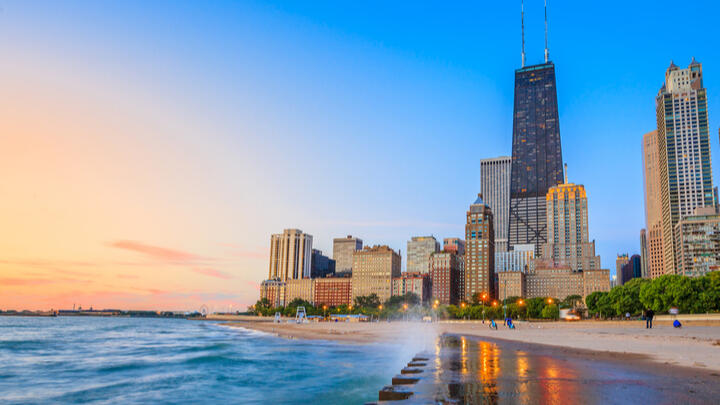 North Ave Beach
Need to relax? Unwind? Lacking a little Vitamin D and want to get tanning? Then you'll want to hit the beach. Thankfully, Old Town has North Avenue Beach, which not only offers many opportunities for you to lounge or wade into the water, but also activities too! Head there in summer, and you'll find a slew of volleyball tournaments, bikes to rent, and opportunities to try out watersports like paddleboarding and kayaking. So, if you need a little sun, sea, and sand when you're in Chicago, go check it out!
The Moody Church
Whether you're religious or not, you may be partial to a grand spectacle. If the thought of grandiose architecture and awe-inspiring craftsmanship gets you giddy, go check out the Moody Church in Old Town. This grand place of worship was completed back in the 1920s, and stands as a testament to design. Go get your pray on, or simply attend to look around. You're sure to find someone on hand to talk you through the construction of the building, and the goings-on within over the years. Either way, it's a great stop on your travels through Chicago's Old Town!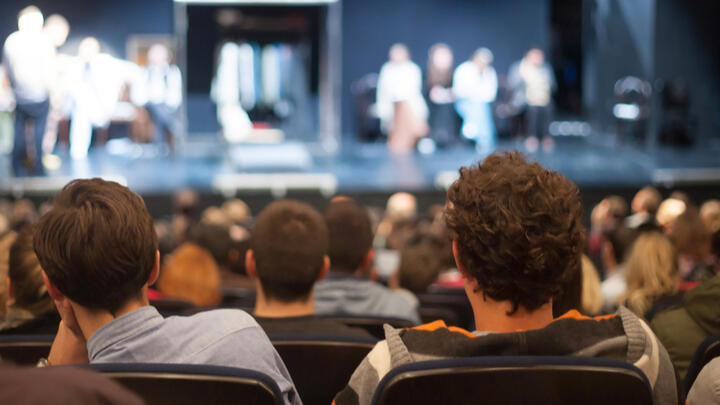 A Red Orchid Theatre
Do you want to supplant your visit with dramatics? Go check out A Red Orchid Theatre. Widely considered to be one of the best theaters in the country, Red Orchid is comprised of multiple writers, actors, and directors, including Hollywood's Michael Shannon. Every year, their shows break new ground in the theater world, telling edgy, gut-wrenching stories that are performed with finesse. So, why not go check out one of their critically-acclaimed performances when you're in Old Town? 
Eat, of course!
All that reading and planning your trip to Old Town has probably left you hungry. Let's fix that. Thankfully, Old Town has a whole host of delightful restaurants and cafes for you to visit! 
Want to start your morning just right? Try Kanela Breakfast Club, a Chicago eatery with spots all over the city. Omelets, eggs, grilled cheese, and much more await you on their diverse menu. 
If you want some delicious cocktails to wash down a hearty meal, head to Happy Camper. During the day, you'll pair authentic pizzas with a host of drinks. During the night, you'll get to enjoy one of the best bars in the city!
Want to sample barbecue that delighted the late, great Frank Sinatra? Then stop by Twin Anchors, which has quality ribs on offer all year round. 
Are you feeling continental? Try La Fournette, a traditional French bakery right in the heart of Old Town. Alongside the usual suspects of baguettes, croissants, and sweet pastries, they also have salads, soups, and much more behind the counter. 
So, whatever you feel like eating, Old Town's got you covered!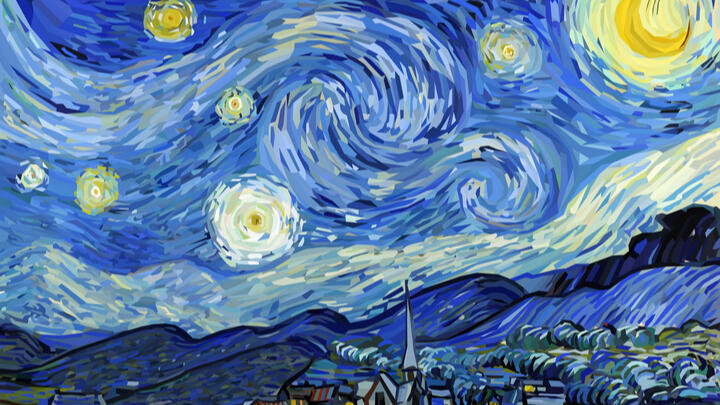 Get immersive with Van Gogh
And finally, let's end this rowdy route through Old Town's best bits with something different. If you've dipped your toe into the world of art, you know about Vincent Van Gogh. The Dutch Post-Impressionist painter is one of the most critically-lauded artists in the world. His paintings sell for millions, and his best works hang in the most fabulous galleries on Earth. You might know of Van Gogh, but you've never seen his work like this.
At the Immersive Van Gogh experience, you'll see his works come to life with animation. Walk through his most famous works, like Starry Night, Sunflowers, and The Potato Eaters. It's an illuminating experience, and with over 2 million visits to its original Paris installation, it's a easily one of the best things to do in Old Town when you visit Chicago!
And that's our list of the best things to do in Old Town, Chicago! Enjoy your visit!