Do you like your neighborhoods to have the perfect mix of cool, community, and culture? Then give Pilsen a go! This district of Chicago has some great and unique entertainment opportunities for travelers and locals alike. So, if you're visiting Chi-Town on vacation, these are the best things to do in Pilsen!
Including
Live music
BBQ with a glamorous twist
Some culture
Parks
Street art
and more!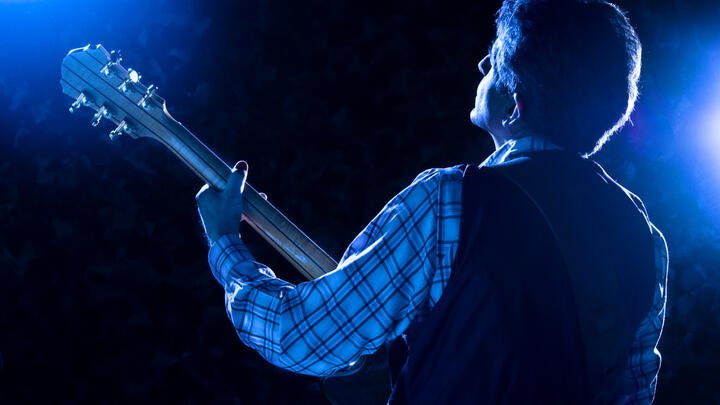 Get live
We begin today with music. Live music, to be exact! Nothing quite beats seeing a band jam in the flesh, and lucky for you, Pilsen has a few awesome venues to check out. 
One of Pilsen's oldest landmarks is Thalia Hall, which is over 120 years old and still going strong! This powerhouse of live entertainment hosts comedy greats like Dave Chappelle as well as huge bands like The Smashing Pumpkins, among many others. In recent years, the addition of several bars, restaurants, and alternative stages have grown Thalia Hall's entertainment opportunities. So go check out what's on when you're visiting Chicago. 
If you prefer your music noisier, your performance wilder, and your gigs more carefree, then check out The Dojo. Chicago's premier underground music venue hosts local noise bands, leftfield artists, and much more. Every weekend they have new and exciting alternative acts gracing the stage, so head down there and see what all the fuss is about! 
Carnival BBQ
BBQ is the backbone of America. For decades, we've ventured out of our abodes, fired up the grill, and invited friends and family over for a cookout. Nothing brings the community together better than BBQ. And Pilsen has a quality BBQ joint with a musical twist. We're talking about Honkey Tonk BBQ, where hungry souls can go to fill their bellies and their minds, thanks to the jazz and blues parties they host most nights.
Chow down on some delicious BBQ meat, and then work off the calories through the night. But one Saturday a month, they mix things up a bit, as the place is taken over by an improv burlesque quintet. They'll have you dancing and laughing in no time. Easily one of the best things to do in Pilsen when you visit Chicago!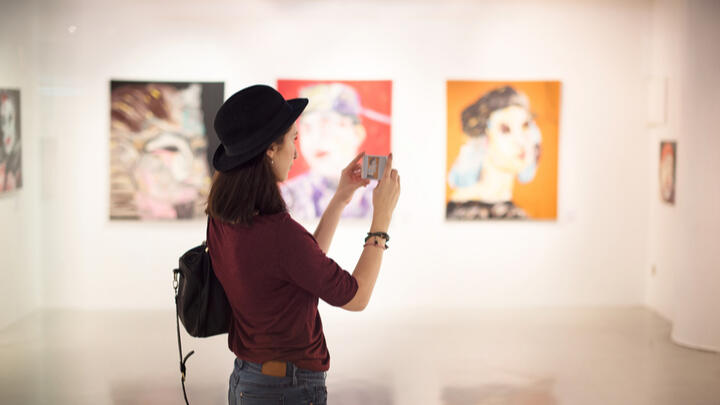 Get cultural
Next, let's switch gears to something more cultural. If you're looking for some inspirational, mind-opening experiences, then Pilsen's got you covered. 
At the National Museum of Mexican Art, you'll find art from Mexicans both in the US and across the border. Chicago is known as the 'Mexico of the Midwest', and this museum is a testament to the artistry of many Mexicans who now call Chi-Town home. Wander through over 7000 pieces, and learn about the stories that helped create them. 
Or, if your tastes lie a little leftfield and you want something exclusive, then House of the Apocalypse might be just what you're looking for. Only open for four hours every month, this weird and wonderful collection of artwork is quite the sight. Featuring sci-fi and post-apocalypse influences, House of Apocalypse's collection is something you won't quite find anywhere else. 
Street art named desire
If you prefer your artwork of the outdoor, urban variety, or simply want to peruse in the glow of the sun, then go check out the massive collection of street art on 16th Street. Brought together thanks to a collaboration between multiple local institutions, you'll find a wealth of works from global street artists.
In fact, this collaboration has helped restore a lot of the area, which was once derelict and dirty. So, two birds with one stone then! At the same time, it's ensured that Pilsen remains true to its roots, and doesn't sway too far into the gentrification we've seen happening all over America and other parts of the world. Pilsen is community-first, and always should be.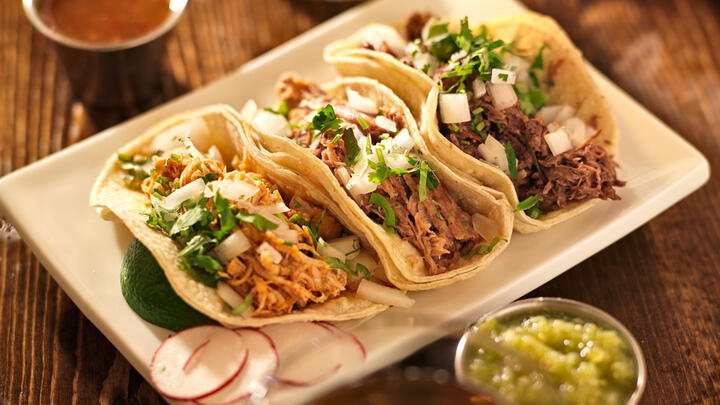 More eateries!
And when all that activity brings on the hunger prangs, Pilsen's got some great restaurants to sate your grumbling tummy. 
Head to Barrio for some authentic Mexican cuisine and a whole menu dedicated to tequila-based cocktails!
What some fresh, farm-to-table dishes at a reasonable price? Go check out Dusek's Tavern. Their fixed menu of exciting, New-American cuisine means you get delicious food and a great price. 
In the market for some delicious East-Asian delights? Give HaiSous Vietnamese Kitchen a look. With a mix of street food, fixed dishes, unique family recipes, and a fine line of cocktails to boot, it's a must-visit for anyone visiting Pilsen.
Drinks
After all of those activities and food, the next stop on your Pilsen journey should be one of its many watering holes. Thankfully, Pilsen is full of them, so you have the pick of the litter. 
Want some classic pub food, refreshing craft beer, and cool aesthetic on your night out? Skylark's the one. 
Want to try something a little kookier? How does a hidden basement bar with creative punches sound? That's Punch House, which has a whole menu full of fruity punches to try, as well as sandwiches, all rolled into a retro-vintage vibe. Doesn't get more Pilsen than that!
Or, grab a slice of pizza and pick from any number of craft beers at The Green Room Tap. 
Whichever way you decide to go, you're bound to have a blast!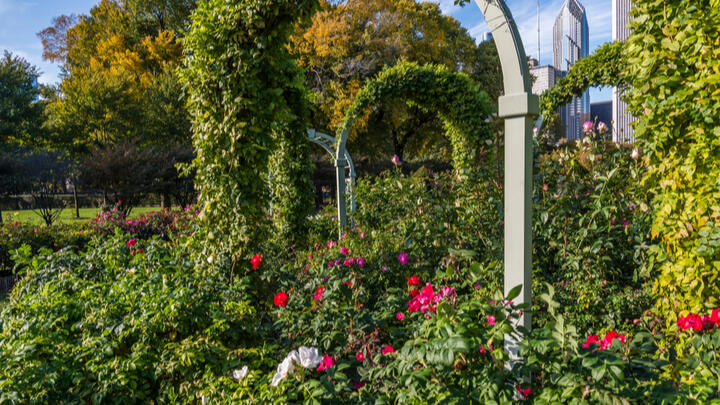 Find a park-ing spot
Let's end this list on a walk through some of Chicago's green and pleasant land. Of course, we're talking about parks. And, of course, Pilsen's got its share of great ones! 
Firstly, there's Harrison Park, which has a gym, indoor pool, and even meeting rooms housed within the Fieldhouse. So, if you like to get active, you can do it inside or out. Beyond that, you'll find over 18 acres of sweet green space to go sit, have a jog, or prepare a picnic. Look out of the bust of Emiliano Zapata, one of the biggest names of the Mexican Revolution.
Or, check out Dvorak Park, which boasts a baseball field, its own pool and unique water feature, soccer pitches, playgrounds, and a whole heap of comfortable, welcoming grass. You may even catch the odd performance there on the right day, as there's a big art scene that calls the park home. The playground is perfect for kids, if you're bringing the little ones. 
And that's our list of the best things to do in Pilsen, Chicago!