Heading to Chi-Town for your vacation and looking for things to do? Look no further than River North. It's one of the best areas in Chicago, with something for just about everyone. Read on and discover our top picks!
Including:
Theater performances
Live comedy
Arcade fun
Nightlife
Culture
and more!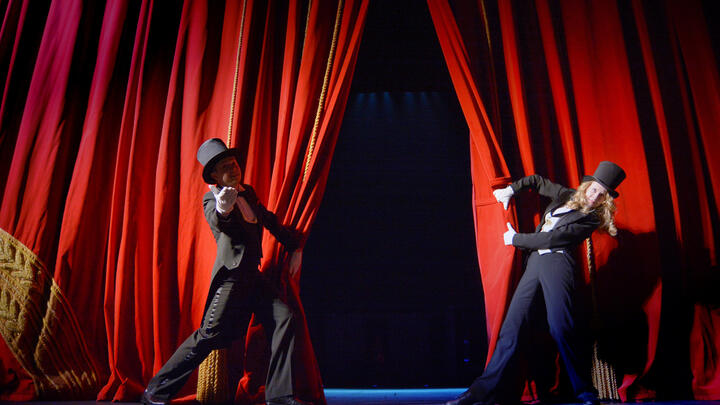 Performances to die for
First on our list, let's talk about theater. Chicago has a rich history of performance, from musicians to comics. And thankfully, that includes plays too. There are theater venues all over the city, and even two sublime ones right in River North. 
Firstly, one that's gone from strength to strength. In under two decades, the Chicago Shakespeare Theater troupe upgraded from the back of a bar to a huge theater on Navy Pier. This Tony Award-winning group may specialize in the great English writer's work, but they also tackle other works and even musicals. Go check out their brilliant performances when you're visiting River North!
The other choice on our list wears its influence on its sleeve. The Lookingglass Theatre leans into the hallucinogenic weirdness of Alice in Wonderland by taking well-known literary pieces and putting their own weird, hectic twist on them. Founded by David Schwimmer of Friends fame, they're another Tony Award-winning company that does things differently. Go see what's on when you're in town and catch a show!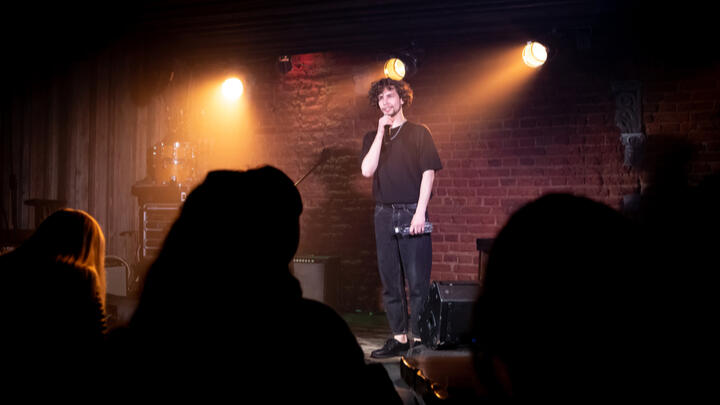 Split your sides
Turn that inevitable frown upside down with a spot of comedy. At The Comedy Bar in River North, you won't just get laughs. Yes, they have a weekly rotation of great local and national comics gracing the stage, bringing you a laugh-a-minute experience, but it's also a great place to go eat, drink, and have a good time. A Gino's East residency means they'll bring some of the best deep dish, Chi-Town style pizza right to your table. They offer a wide selection of refreshing beverages to wash it all down, and they even accept event bookings. In town for a birthday? Go book a table and see what all the fuss is about!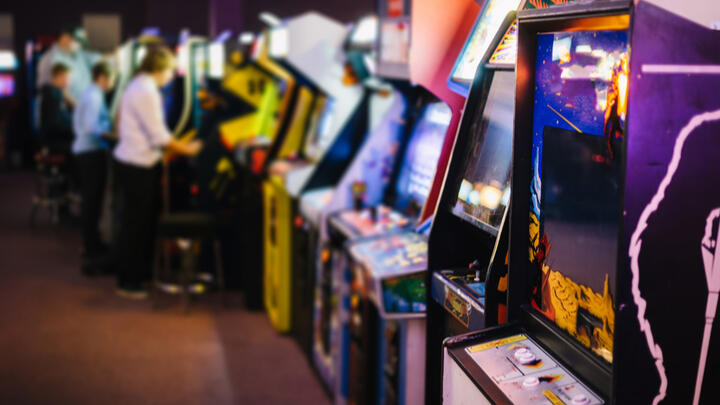 It's all fun and games
If you're in the mood for more fantastic fun, then River North has got you covered - and then some. 
If you like your fun tinged in neon and accompanied by the nostalgic sounds of '80s arcades, then get up immediately, leave the house, and head to FTW Chicago. Prepared to be transported back to the prime of the arcade scene, where you'll find old coin-op cabinets with classic games like Pac-Man and Ms. Pac-Man, among other Pac-Man-related games. Challenge your friends and family to a friendly game of air hockey. Fight to the death at the Skee-Ball machines. Or tear your enemies apart on the mini-golf course. You can even win prizes, should you best your enemies utterly and absolutely. All of this fun is backed by a burgeoning bar full of beer and delightfully colored cocktails.
Or, check out Beercade, which offers a massive selection of free arcade machines for you and your friends to play. Combine that with an arcade ton of beers, and some tasty treats on the menu, and you've just found yourself the perfect night out. They even show sports, if you like putting your hopes and dreams in the hands of ludicrously-paid strangers. 
Or, work up a sweat at Lucky Strike, Chicago's premier bowling slash ping pong slash pool slash arcade bonanza. Kitted out in real props from The Big Lebowski, it's the perfect place to blow off some steam, grab a drink or a meal, and geek out.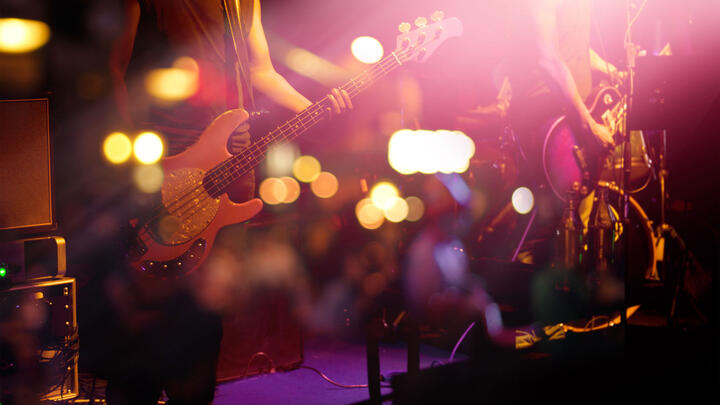 Nights out
If you prefer your nights out of the less active variety, then guess what? River North has got. You. Covered. 
At the Underground Wonder Bar, you'll find delicious Mexican food paired with some brilliant live music from the jazz, blues, and soul scene. They also have rap and R&B-focused open mic sessions each month, and it's open til late. Truly a wonder bar you'll find underground!
If you prefer to add a little electronic music to your dance-y night, Rec Room has great DJs spinning records every week, a cozy dancefloor to embarrass yourself on, and great drinks to boot.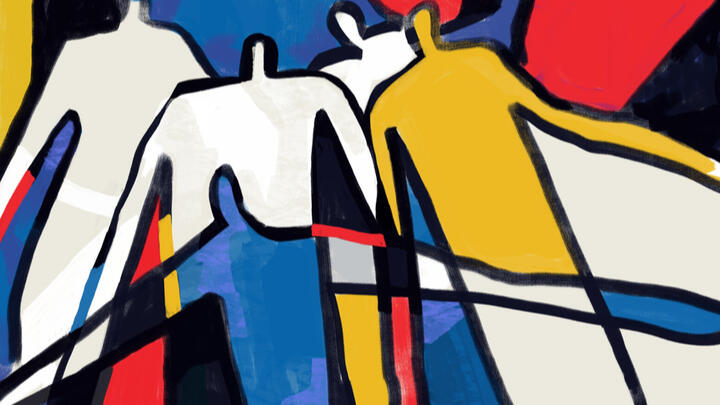 Art for the heart
Let's switch gears to something less heart-pumping and more mind-opening. We're talking about culture, ladies and gents, and by golly River North has a ton to go see. 
For a great collection of great art from all across the globe, head to Chicago's Museum of Contemporary Art. It's one of the biggest collections of modern artwork in the country. Step inside, and you'll find comprehensive galleries, a rotation of exciting exhibits, as well as live performances from artists. Then, when you're all cultured out, grab a bite to eat or a cup of coffee from the on-site cafe. 
The Carl Hammer Gallery has a great mix of old and new art styles on display, with paintings, sculptures, and photographs from local artists that will certainly leave you staring and pondering the meaning of life and society. 
You'll find a similar mix of interesting and exciting art at the Zolla/Lieberman Gallery. Featuring walls of contemporary art pieces that embrace a wide variety of genres, you're sure to find something that draws the eye. You can even support the local community by picking up a piece for yourself, if you're in the market.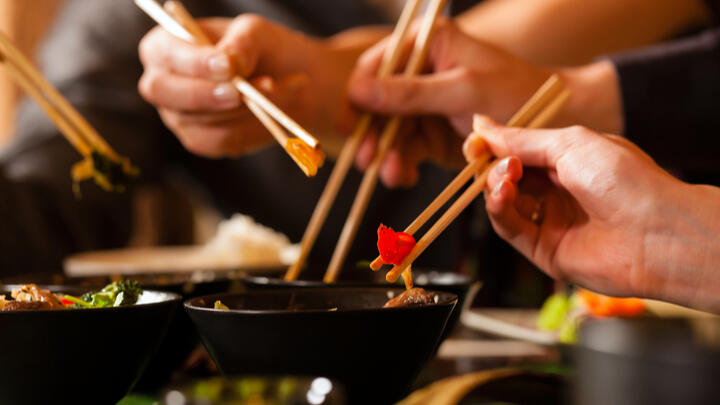 Bites and delights
And finally, let's end our list with some delicious food. Unsurprisingly, North River is full of fabulous eateries. So, if you're visiting Chicago, grabbing a bite to eat is one of the best things to do! 
For fans of Asian cuisine, there's Sunda Chicago, which features a menu brimming with Asian fusion dishes, sushi, and cocktails. They also have a happy hour menu, and do a brunch every week too, so no matter when you're hungry, you'll be satisfied! Top it all off with a chic, modern design, and you've got yourself a great restaurant. 
The Smith, on the other hand, will tickle your New American sensibilities, with delicious modern takes on American classics. If the weather's good, you'll find a large garden there with enough table space to spread out and make the most of the sunshine.
Or, if you're feeling continental, Ema has delicious, authentic Mediterranean dishes that are sure to hit the spot!
And that'll do it for the best things to do in River North, Chicago!