Looking for ways to beat the heat in the Windy City? Even though Chicago's nickname implies that the breeze is always flowing, on a sweltering day that may not be the case. And while there are plenty of things to do in Chicago, when it gets this hot you might start to plan your day around where you'll find the most AC exposure. Luckily, Chicago is full of diverse attractions that will keep you busy on the hottest of days. Here are some of our favorite things to do in Chicago when it's hot out, including...
Shedd Aquarium
SkyDeck Chicago or 360 Chicago
Shoreline Architecture River Cruise
Art Institute of Chicago
Adler Planetarium
The Field Museum
Chicago's Children Museum
LEGOLAND Discovery Center
The Escape Game Chicago
Museum of Science and Industry
Shedd Aquarium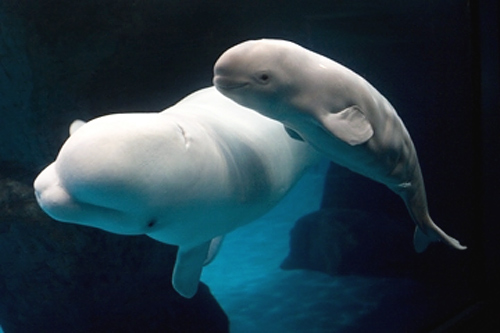 The Shedd Aquarium is a gateway to an underwater world. With 32,000 fascinating marine animals living within the complex, it is one of the most diverse and awarded aquariums in the country. See animals from fresh water, salt water, terrestrial and aerial environments at six different themed exhibition halls. At Waters of the World travel to the rivers of Asia and the Great Lakes as you explore 80 different habitats and animals. At the Caribbean Reef, take a 360-degree tour of a reef full of sea turtles, moray eels, sting rays and florescent-colored tropical fish. When visiting, make sure to check out special exhibit Underwater Beauty, which showcases 100 species from around the world that represent the different colors, shapes, and styles of life below the surface. Getting in: Shedd Aquarium tickets are included on Go Chicago Card.
See Chicago from above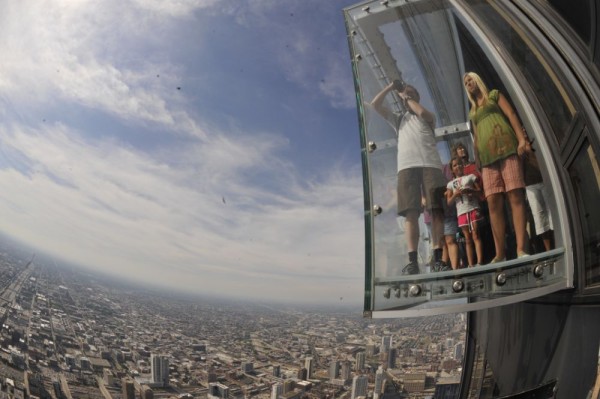 Chicago is well-known for its beautiful skyline and unique architecture, so its no wonder there are two different observation decks to choose from. Luckily, both of these popular decks are included on Go Chicago Card. We'll break down the two of them for you:
At SkyDeck Chicago, you'll travel 1,353 feet up to the 103rd floor for unbeatable views of the city. The building itself, Willis Tower, is considered to be one of the most famous architectural marvels and is one of the Seven Wonders of Chicago. From above, you'll be able to see from Navy Pier to Soldier Field. The most exciting part of SkyDeck is The Ledge, a glass balcony that extends out from the building to give you a better view.
360 Chicago's observation deck is located on the 93rd floor of Hancock Tower and provides a view of Chicago's skyline that seems infinite from above. The sun-filled observatory space allows for views of Lake Michigan, Navy Pier and the sprawling landscape of the Windy City below.
Shoreline Architecture River Cruise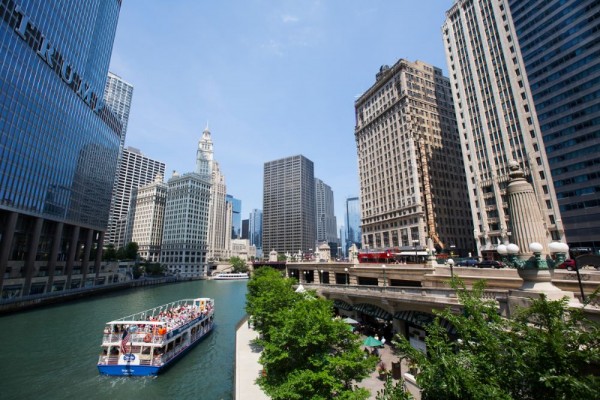 One of the best ways to take advantage of the breeze is aboard a ship cruising through the Chicago River. The Shoreline Architecture River Cruise showcases the beautiful buildings that surround the coast of the river. Float by buildings designed by Mies van der Rohe, Skidmore Owings Merril, Helmut Jahn and more. As you cruise, your guide will provide you with a background on Chicago's architectural history and style. Getting in: Shoreline Architecture River Cruise tickets are included on Go Chicago Card.
Art Institute of Chicago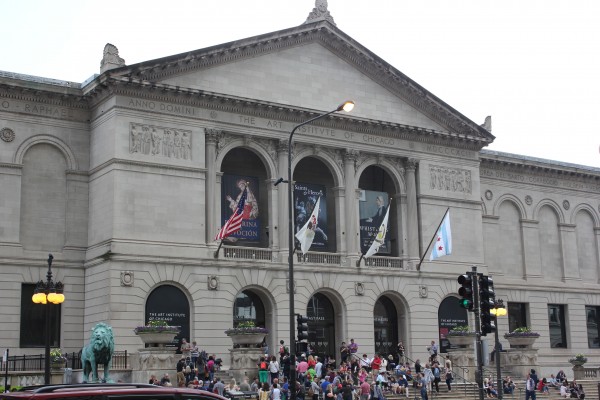 The Art Institute of Chicago is consistently voted among the Top Museums in the World by TripAdvisor. As the nations second-largest art museum, there's no limit to different pieces and styles you can explore here. With an impressive collection of art that spans across different mediums and styles, its no surprise as to why this cultural institution is so popular. Peruse modern photography, contemporary sculptures, architectural and design masterpieces and more. Some of its most famous works include the Chagall America Windows stained glass windows, Matisse's Bathes by the River, and Georgia O'Keefe's Black Cross, New Mexico.  Getting in: Art Institute of Chicago tickets are included on Go Chicago Card.
Adler Planetarium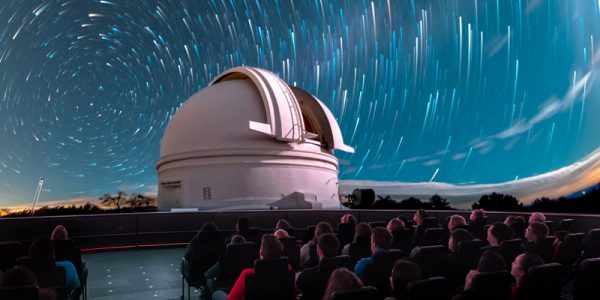 Come explore 91 billion light years of history at the Adler Planetarium! Located in Chicago's Museum Campus, the planetarium is one of the coolest places to bring the whole family. Kids and adults alike will love the chance to learn more about our solar system through interactive exhibits and shows. Join the search for the 9th planet in Planet Nine or crawl, climb, and fly through Planet Explorers. The adventure never ends at Adler Planetarium! Getting in: Adler Planetarium tickets are included on Go Chicago Card.
The Field Museum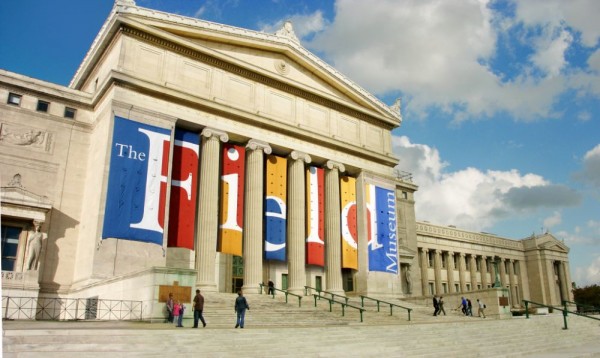 You might've picked up on this already, but Chicago is full of top-rated museums and institutions. The Field Museum is another one you shouldn't miss! The Field Museum is where you can journey through time and explore our past, present and future. Known for its leading scientific research, the state-of-the-art exhibits that live within the halls of the complex are second to none. Descend into an ancient Egyptian tomb, join scientists as they research the power of DNA or explore over 10,000 years of Chinese culture. The museum does a perfect job of combining education with interactive and fun ways of learning. Getting in: Field Museum tickets are included on Go Chicago Card.
Chicago Children's Museum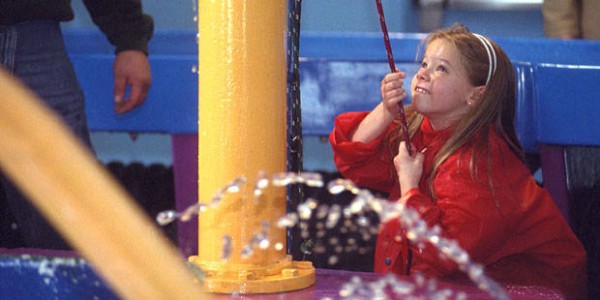 This is the perfect place to bring the kids when they've had enough of the heat. Located right on Navy Pier, the Chicago Children's Museum will keep everyone busy for hours. Each exhibit at the museum is aimed to teach children a different learning experience through interactive and fun displays. At Play it Safe, kids can explore a realistic firehouse. In the Tinkering Lab, they'll have the freedom to innovate and create with various different DIY projects. The kids will be entertained all day long and parents can sit back and enjoy the learning process. Getting in: Chicago Children's Museum tickets are included on Go Chicago Card.
LEGOLAND Discovery Center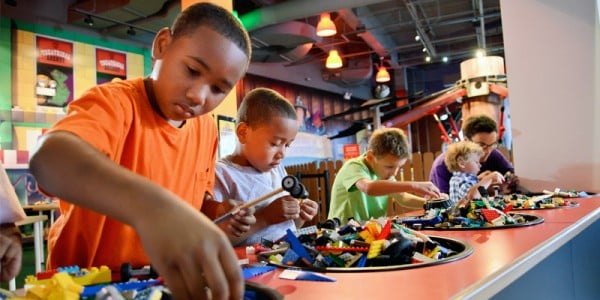 Another great place to go with the family is the LEGOLAND® Discovery Center. This massive indoor space is filled with LEGO®-themed exhibits, construction demonstrations, interactive areas, and exciting attractions. Kids of all ages can enjoy the different activities and demonstrations that take place throughout the day. They'll learn the best LEGO® building secrets from Master Model Builders, become part of the LEGO® story at the 4D Cinema, and can save the princess on the Kingdom Quest Laser Ride. LEGO® lovers will cherish their time spent here as they learn and build firsthand. Getting in: LEGOLAND® Discovery Center tickets are included on Go Chicago Card.
The Escape Game Chicago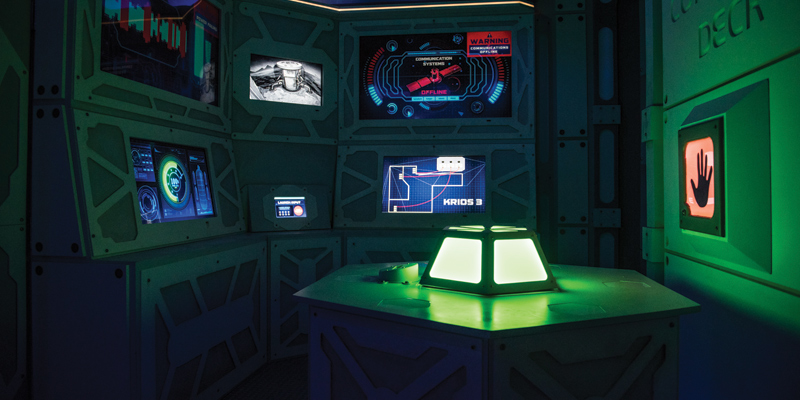 Can you escape? Test your skills, grit, smarts, and ability and see if you have what it takes at The Escape Game Chicago. An escape room is the perfect place to go on a day when the heat is just unbearable. At Escape Game Chicago, you'll have your choice between four different themed escape scenarios. Choose from Mission Mars, Gold Rush, Prison Break or The Heist. You'll race against the clock during each of them to escape! While children are allowed to participate in The Escape Game Chicago, it is recommended for players age 13 and up as some of the content may be too difficult for younger children to understand. Getting in: The Escape Game Chicago tickets are included on Go Chicago Card.
Museum of Science and Industry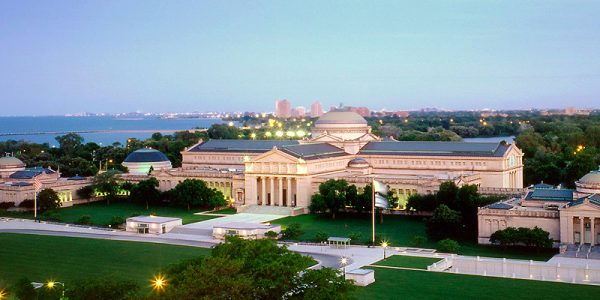 Recently named one of the Top 25 Museums in the United States by TripAdvisor, the Museum of Science and Industry (MSI) is another great museum to visit while in Chicago. The 14-acre campus makes it the largest science museum in the Western Hemisphere! MSI offers dynamic, hands-on activities for visitors of all ages to enjoy. Explore a real World War II German submarine, control a 40-foot indoor tornado, display your own pulse inside the 3D heart and navigate through a mirror maze. Kids and parents alike will enjoy all that there is to see at MSI. Getting in: Museum of Science and Industry tickets are included on Go Chicago Card.
More Chicago Attractions
There's no shortage of things to do in Chicago when it's hot out, and the suggestions above are just some of our favorite indoor activities. We hope you'll add a few to your Chicago to-do list. Check out a Go Chicago Card to see all 28 Chicago attractions, and see what you can do this summer in Chicago!