From '90s up-and-coming neighborhood to today's laid-back residential district, Ravenswood sits in Chicago's North Side about 500 meters from Lake Michigan's Montrose Beach.
Often spoken about together with its Lincoln Square enclave, Ravenswood is well-connected by metro to the delights of downtown. You won't find too many places to stay, but head in this direction and you will find a fantastic riverside area and a fine selection of places to eat and drink among cleverly repurposed historic structures dating from around the time of the Great Fire in 1871.
Looking for things to do in Ravenswood Chicago? Here's our guide to the area's top attractions.
Parks and gardens in Ravenswood Chicago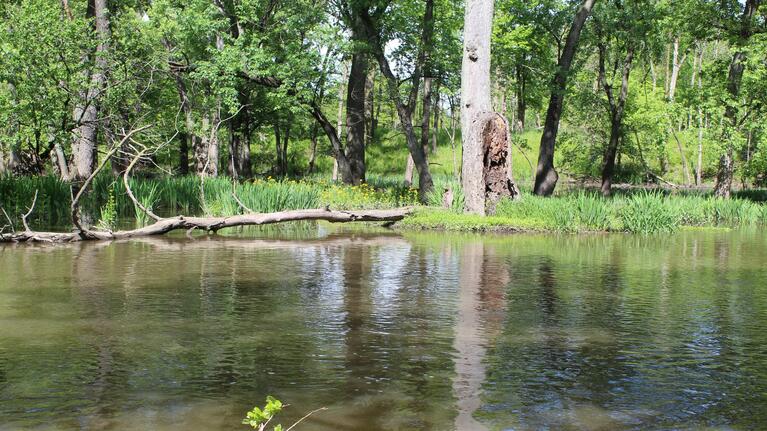 With a name such as Ravenswood it's fantastic to see that green spaces still play a significant part in life in the neighborhood. They comprise a mosaic of public gardens situated at each cardinal compass point.
The smallest, on the eastern edge of Ravenswood, is Chase Park, a fun place to get a little physical activity since it contains an outdoor pool, tennis courts (which can be enjoyed from M Bakery) and a running track.
Although it also contains an outdoor pool and tennis courts, River Park has a more natural appearance. Taking in North Shore Channel Trail and popular with dog owners, it occupies a beautiful part of the banks of the Chicago River. Welles Park has a historic bandstand-style gazebo, and an indoor pool.
Just outside the official boundaries of Lincoln Square and Ravenswood, Rosehill Cemetery is a charming spot from which to take in some of Chicago's history from a personal perspective. Dating from 1859, its 350 acres contains the graves of North Side residents spanning over 150 years, including soldiers who fought on both sides during the American Civil War.
Down time in Ravenswood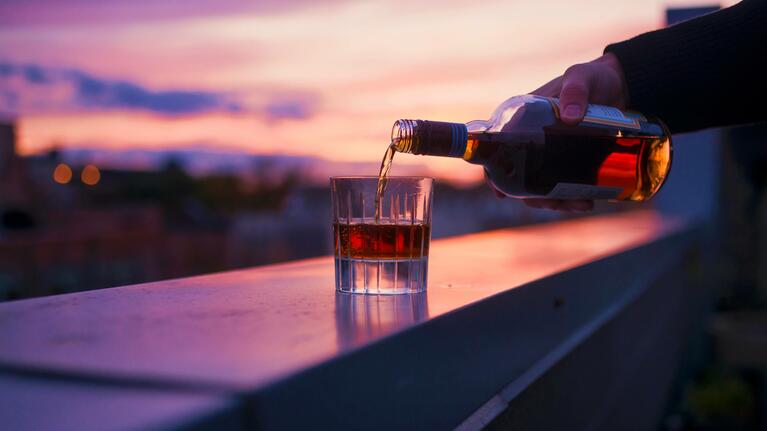 Whilst its parks and gardens are an awesome addition to the neighborhood, Ravenswood is really known for its post-work and weekend hangouts.
Of a long list of places to shop, Ravenswood's resident bookworms highly recommend The Book Cellar, whose welcoming vibes extend as far as an onsite café where you'll find a range of sandwiches, soups and freshly-ground coffees. ENJOY, An Urban General Store is one of those treasure trove stores you can't believe your luck in discovering, with shelves loaded with quirky gifts, cards and stationery. Meanwhile, the thrift store Village Discount Outlet's humble exterior belies a constantly changing stock of one-of-a-kind second-hand items as kind on the budget as on the planet.
When hunger makes its presence felt look no further than River Valley Farmer's Table, whose mid-morning locally-sourced breakfasts are rapidly gaining legendary status. If you can't find a spot at this farm-to-table restaurant and grocery store head instead to Pastores Brunch, one of a clutch of favorites on North Lincoln Avenue.
For drinks, the Sixth makes for a classy cocktail bar with a cool urban feel. Decked out in black with yellow highlights, this LGBTQ+ friendly location has a bar menu encompassing not only the classics but some homegrown inventions too. Or there's O'Shaughnessy's Public House, taking the stereotypical Irish bar to new places and Wolcott Tap, whose atmosphere is second to none and beer list one of the best in town.
Things to do in Ravenswood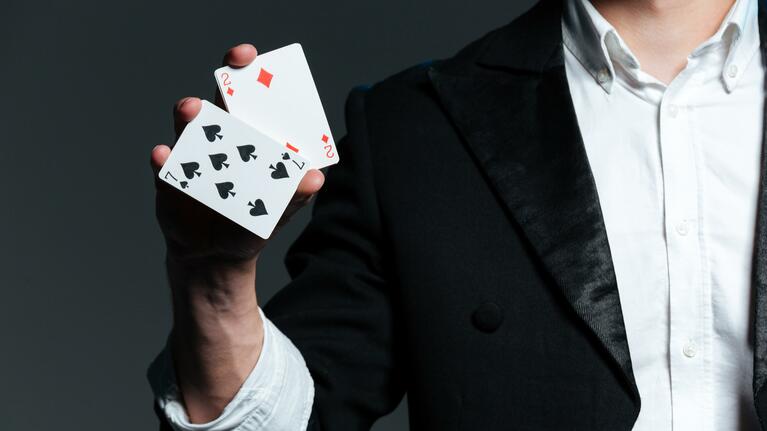 Saved from demolition by community pressure, the Davis Theater has been entertaining Ravenswood with first-run movie screenings for over 100 years. The longest continuously operated movie theater in Chicago, its matinee screenings are particularly good value.
Elsewhere, the stage at Chicago Magic Lounge always seems set for slight of hand par excellence, whilst its speakeasy style harks back to the dark days of gangland feuds between Al Capone and Bugs Moran – culminating in the St Valentine's Day Massacre.
It may not be the Field Museum, but the Swedish American Museum does a good job of detailing the influence of Swedish immigrants to the Ravenswood area. Alongside its royal seal of approval – King Carl XVI Gustaf attended its opening ceremony – its collection includes personal objects, paintings and stories.
Similarly, the DANK Haus German American Cultural Center aims to preserve the unique cultural contribution of German immigrants through a series of rotating displays and temporary exhibitions from German artists.
Not to be missed in Ravenswood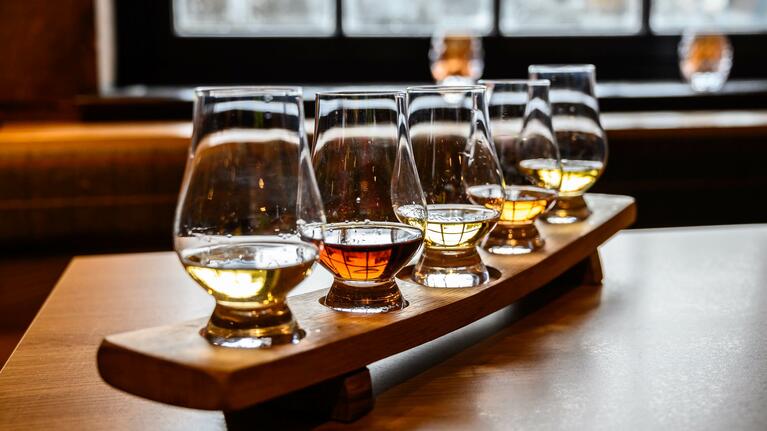 The heart of Ravenswood and Lincoln Square is Giddings Plaza, a pedestrianized road of just 20 meters or so. What it lacks in size it makes up for in community spirit, being the place to head to meet up with friends before delving into one of the small boutique stores that surround it. During the festive season it's the location of a large Christmas tree and the sound of live music often drifts away from it in the warmer months thanks to a summer concert season.
Lillstreet Gallery is more gift store than art center these days, though it's still one of the best places in northern Chicago to check out the work of the next generation of makers – and help them on their way to success with a small purchase. With your help, their work could one day make it into the hallowed halls of the Museum of Contemporary Art, alongside Pablo Picasso and Andy Warhol.
To peruse another form of art – the skill involved in the production of whiskies and other spirits – look no further than Koval Distillery's regular tours. Heading behind the scenes of the first distillery to set up shop in Chicago since before the prohibition era, you'll get insight into the grain-to-bottle ethos and the chance to sample some of the resulting award-winning concoctions.
Make your money go further
Just a small part of the North Side, there are still plenty of things to do in Ravenswood Chicago. Alongside Lincoln Square, this neighborhood provides a contrast to the bustle of the Magnificent Mile downtown. Whether you arrive by metro, Uber or rental bike, be sure to travel with Go City. Our passes are a simple way to save on trips to Chicago and cities worldwide, giving incredible savings on admission to many of the top attractions around.