Planning a weekend in Chicago, but unsure what to do to maximize your time? We've put together a great itinerary for 2 days in Chicago that will showcase the full range of all that city has to offer in just a few days!
This weekend itinerary includes:
Hop-On Hop-Off Big Bus Sightseeing Tour
Skydeck Chicago
Art Institute of Chicago OR Architecture River Cruise
Navy Pier (free!)
Museum of Science & Industry
Adler Planetarium
Field Museum
Shedd Aquarium
We've also put together a 1 day and 3-day itinerary, so if your trip doesn't quite fit into a weekend, you've got more options!
DAY 1
Stop #1: Hop-On Hop-Off Big Bus Sightseeing Tour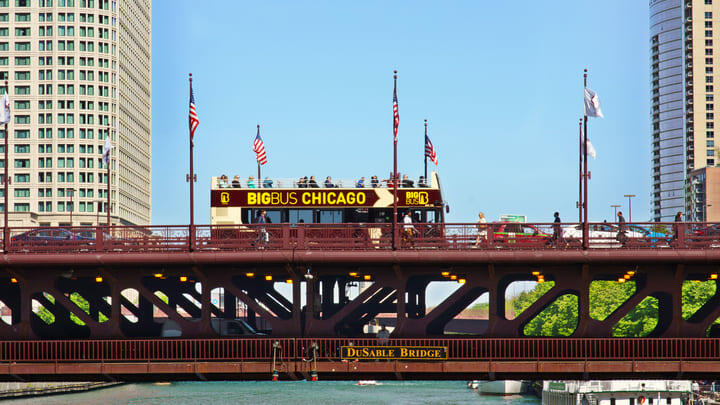 A Hop-On Hop-Off Chicago Bus Tour is the perfect way to get an overview of Chicago's many landmarks and hotspots. Since you probably won't get the chance to see everything on your 2 days in Chicago, this will give you the opportunity to at least learn a little about all the major landmarks.
Some of the highlights you'll see include all the big names in Chicago tourism: the Willis Tower, Navy Pier, the Museum Campus, the Water Tower Mall, and many more.
Stop #2: Skydeck Chicago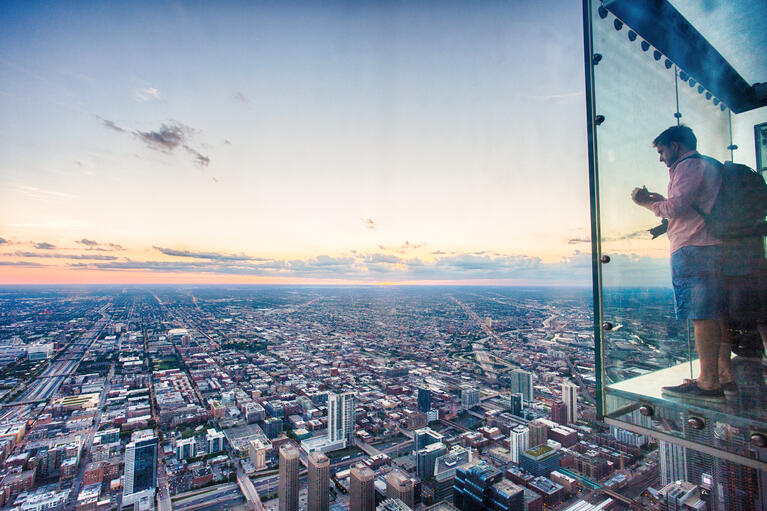 Be sure to head to one of Chicago's most recognizable buildings, and a quintessential tourist "must-do" - Skydeck Chicago in the Willis Tower. Skydeck Chicago provides some of the best views of the city, from 1,353 feet up in the air! This is a great photo opportunity. You'll see the downtown skyline, Millennium Park, Soldier Field, Navy Pier, and the entire sweeping coast of Lake Michigan.
Insider Tip: Visit in the morning for beautiful early views of the city. As a bonus, you'll avoid long lines by doing this first thing in the morning. All visitors are required to go through a security line, which will add some time to your visit.
Stop #3: Art Institute of Chicago (Indoor Option)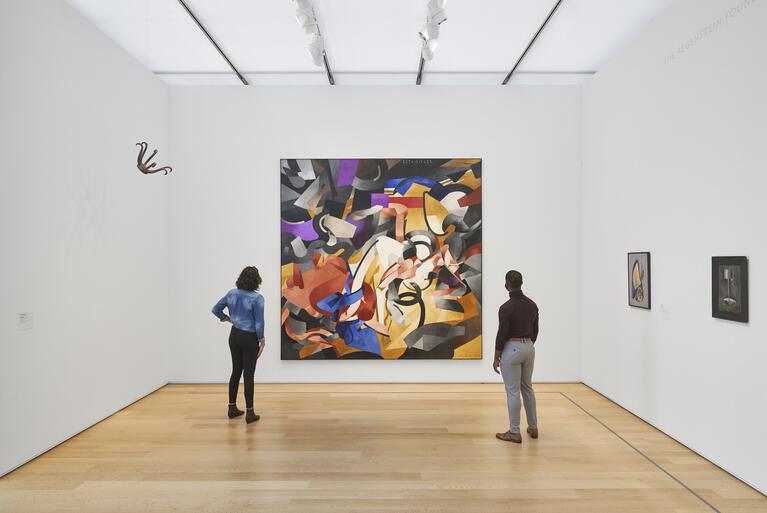 If something wins #1 Museum in the World in a Tripadvisor poll, you know it's a must-visit. The Art Institute of Chicago should definitely be on your weekend in Chicago itinerary, whether you're a huge art lover or just someone who appreciates pretty things. The Art Institute boasts renowned collections of art and artifacts that include everything from Roman and Greek sculptures to modern and contemporary painting.
Some of their most popular pieces are drawn from an impressive collection of Impressionist paintings and their extensive George O'Keeffe holdings. You'll also get to see some famous pieces that we're sure you'll recognize, like the Chagall stained glass windows, Grant Wood's "American Gothic," and Henri Matisse's "Bathers by a River." A visit here is definitely inspirational.
Stop #3: Architecture River Cruise (Outdoor Option)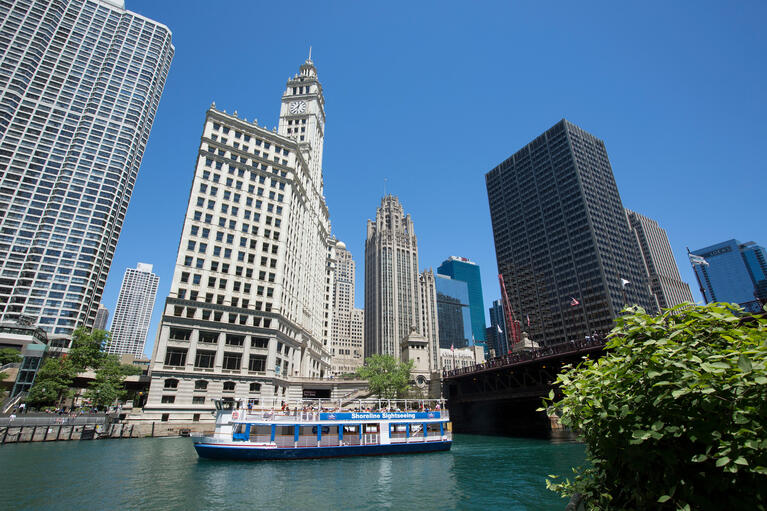 The Shoreline Architecture River Cruise is one of the most informative tours you'll ever take, and it provides a unique perspective on Chicago's glorious architecture. Learn all about the history of Chicago's skyline as you glide down both branches of the Chicago River for 75 educational minutes.
From the Great Chicago Fire of 1871 through various artistic movements to the modern architectural boom, Chicago's skyline has undergone a number of architectural shifts that make for a fascinating, eclectic skyline.
You'll board right by Navy Pier, so don't forget to leave time to explore that amazing site upon your return. (More on that just below!)
Stop #4: Navy Pier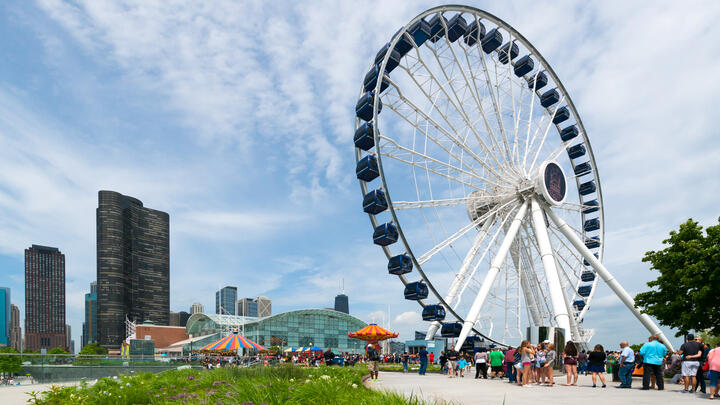 Navy Pier is Chicago's most popular free attraction for a reason! Wander around and just enjoy the environment, or opt to visit any of the exciting museums, theaters, and other attractions.
One family favorite option is the Navy Pier Centennial Wheel, which is included with your Go Chicago pass. There are also other amusement park style rides, like swings and mini-golf! Should you get hungry or feel the urge to track down some souvenirs, there are plenty of shops and restaurants right on the Pier itself.
Also, if you're interested in exploring further, there is also an acclaimed children's museum, a Shakespeare Theater, an IMAX theater, and a gallery of stained glass. Admission to the pier itself is free, although additional attraction visits may incur admission fees.
Stop #5: Millennium Park (free!)
This beautiful park is a lush urban greenspace in the heart of Chicago that locals love to gather in, day or night. Filled with art installations like Cloud Gate (aka, the Bean) and famous architecture like the Pritzker Pavilion, it's a great free attraction for when you've got some time to roam.
We also advise checking out their event calendar before you visit, as there are frequently free or inexpensive events going on in the park during the warmer months.
DAY 2
Stop #1: Museum of Science & Industry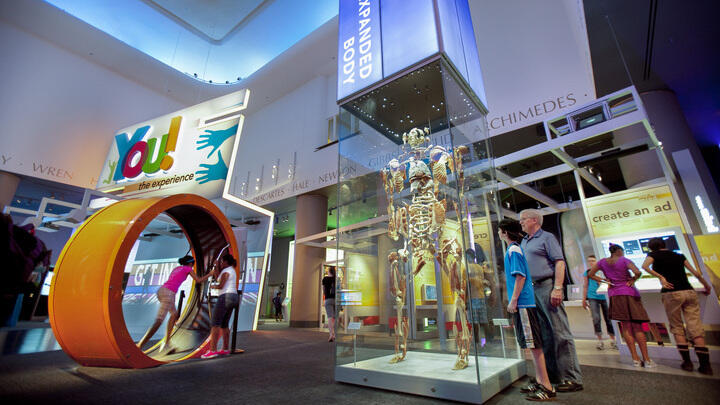 Start your second day off with a visit to one of the country's most exciting science museums (and the largest!). The Chicago Museum of Science & Industry is filled with interactive and informative exhibits that will delight children of all ages. Did you know that this museum is actually housed in the only remaining building from the 1893's World's Fair?
Some of their fascinating offerings include a genuine WWII German submarine, a recreated coal mine, an eco-friendly home, and more!
Stop #2: Adler Planetarium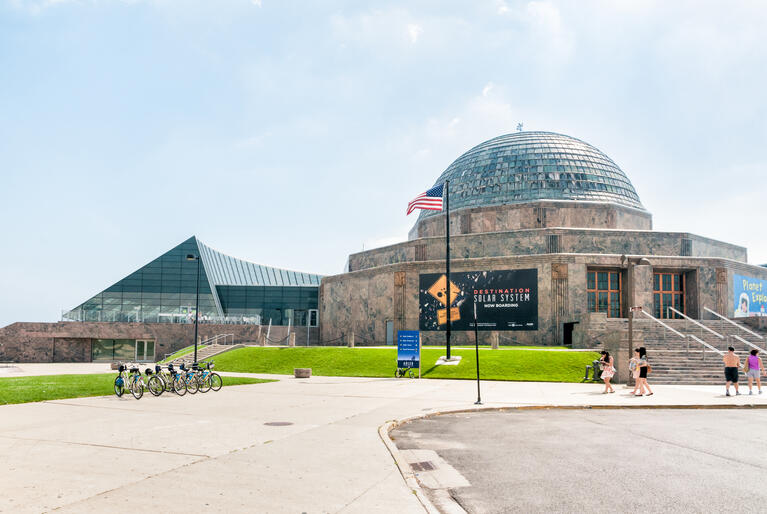 Explore 91 billion light-years of all things related to the Universe at the oldest planetarium in America, the Adler Planetarium. A visit here is a great way to immerse yourself in the "magic and wonder of space." Explore their several different exhibits, take in a show, and experience the historic Atwood Sphere.
The museum's exhibits are all highly educational and entertaining; familiarize yourself with Earth's cosmic backyard with a fast-paced tour in Destination Solar System, catch one of the planetarium's popular shows like Planet Nine or Skywatch Live, kids especially will love getting to climb and fly through the Planet Explorers exhibit, and more.
Stop #3 – The Field Museum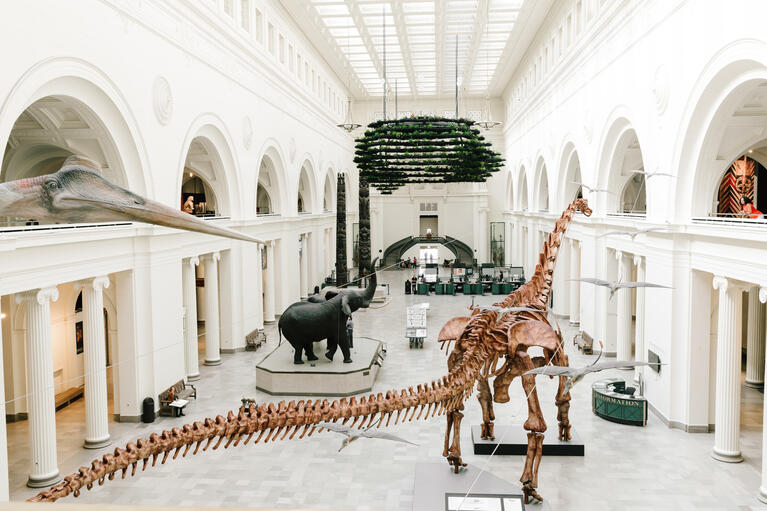 One of the premier natural history museums in the world, The Field Museum has something to offer everyone. Featuring objects and artifacts from literally billions of years of history, this museum is a one-of-a-kind institution in Chicago that will particularly appeal to history buffs.
Meet "Sue," the museum's famous T-Rex skeleton (one of the most complete skeletons of its type), marvel at their gorgeous collection of gemstones, explore collections of Ancient Egyptian artifacts, and wander through the "Underground Adventure" exhibit.
Stop #4 – Shedd Aquarium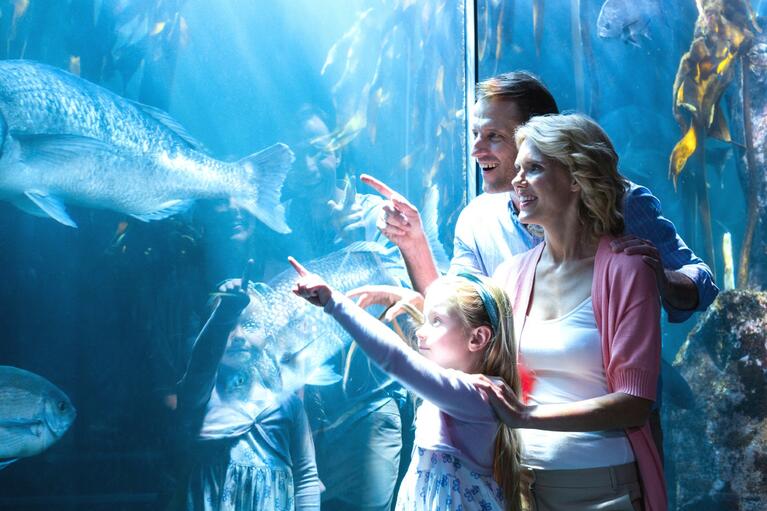 The Shedd Aquarium is every kid's favorite Chicago destination. Filled with wondrous creatures, great and small, this iconic institution is the perfect place to indulge the animal lover in all of us.
Home to more than an astounding 32,000 specimens from marine habitats around the globe, Shedd has more than 1,500 different types of creatures on display. From sharks and sea otters to jellies and tropical fish, you'll find all your favorites here. 
If you think you're not going to have enough time to do justice to all four of these attractions on Day 2 (say, if you've got a big fan of sharks in your party who just can't be dragged away from the Shedd), then we recommend just skipping ahead to the Museum Campus and spending the entire day there. There are plenty of dining options, too, so you don't even need to leave for lunch.
Let's Recap
So there's your perfect 2 days in Chicago weekend itinerary! From museums to bus tours to boardwalks and cruises, you'll leave the Windy City feeling like you've literally seen all there is to see. Pick up a 2-Day Go Chicago® Card and save big off admission prices when you these visit included attractions.
The Go Chicago pass gives you the flexibility to create your own itinerary, so you can choose from dozens of top attractions and create a vacation tailored to your interests.