Set on the banks of beautiful Lake Michigan, Chicago is famous for a number of things. Towering skyscrapers, deep-dish pizza… and one of the biggest Asian populations in America. That makes it one of the best places to celebrate Chinese New Year. 
Welcoming in the Year of the Rat, 2020 is deemed to be a year of prosperity, abundance and renewal (something we could all use after the post-Christmas slump). From parades and performance art to designer dim sum, there's something for everyone over two weekends of scintillating celebrations. 
So wondering how best to spend Chinese New Year in Chicago? Look no further, as we lay down where to get festive over these colorful weekends.
Regular admission to a number of these activities is included on the Go Chicago pass. Choose as you go from dozens of top attractions and save up to 55% on combined admission vs paying at the gate.
See all available passes, attractions & prices – Learn more
.
Please note, some of these special events may be separately ticketed and not included on the Go Chicago pass.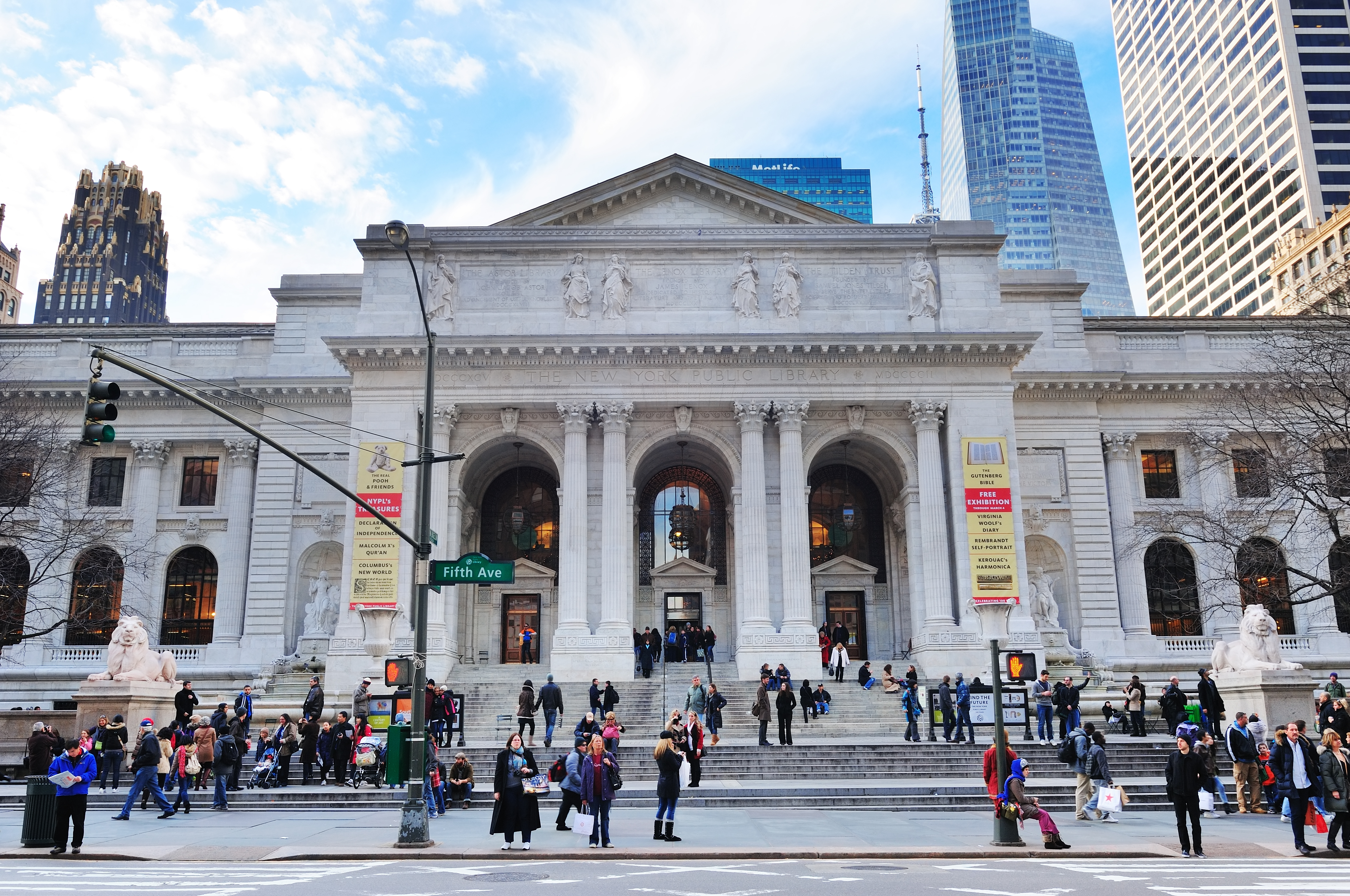 1. Chicago Cultural Centre, Preston Bradley Hall
The Lunar New Year celebrations kick off in Chicago with the Chinese Fine Arts Society's lunch-hour performances of dance, song and stunning martial arts, beginning from Friday, January 24. The event will welcome performers all the way from China and include a fantastic show by the Zhejiang Shaoju Opera Theatre. 
This event is family-friendly and totally free, so why not take the kids along to learn all about another beautiful and unique culture?
See the
Chinese Fine Arts Society
's event website for more details.

2. Lunar New Year Parade
While Chinese New Year falls on January 25, the highly anticipated parade actually takes place the following weekend, on Sunday, February 2, rounding off two weekends of celebrations and merriment. This vibrant and colorful parade blares right through the heart of the city's Chinatown, from 24th and Wentworth Avenue up to Cermak Road. 
The parade features a whole host of dancers and performers in elaborate costumes and awesome make-up, strikingly decorated floats and marching bands. There are also traditional lion dancers and don't be surprised to see a bizarre appearance by Ronald McDonald! The parade is such a feast for the eyes that you'll
almost
forget about being outside in Chicago's sub-zero winter temperatures...
Entry to see the parade is free to the public.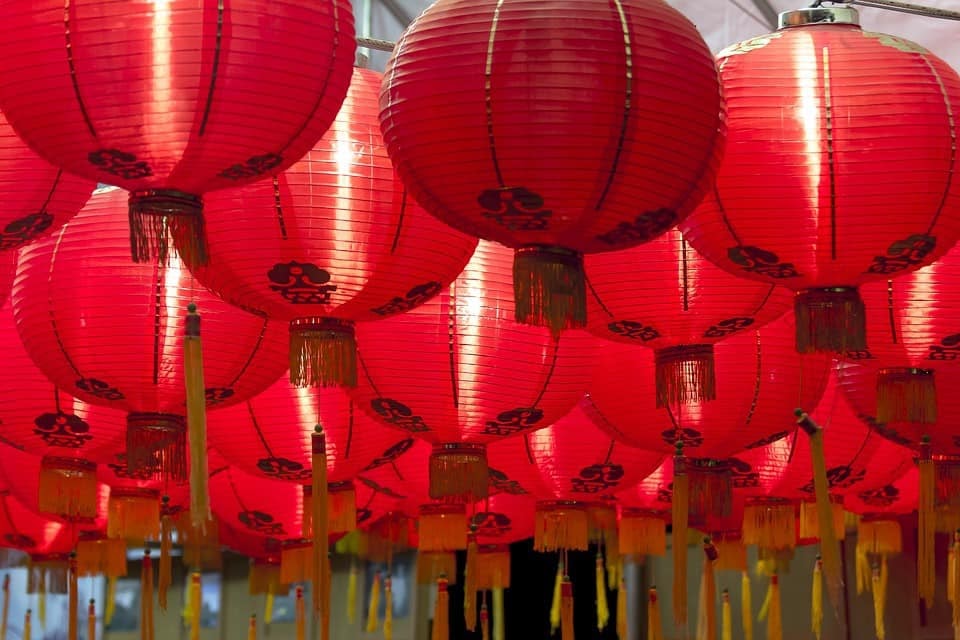 3. Art Institute of Chicago's Lantern Celebration
The Art Institute of Chicago is one of the country's most highly respected museums and galleries, so it makes only sense that they would put on a sensational event to celebrate the Lunar New Year. 
On Saturday, February 8, you can get involved with art-making, music, games, see a live artist demonstration, and even a puppet performance about Chinese zodiac animals. Kids will be sure to be enthralled, and artsy adults will enjoy the educational talks in the Asian art galleries. Then, light up the night with a lion-dance-led lantern procession from Millennium Park to Maggie Daley Park, followed by more New Year's activities, including a grand lion dance finale against a backdrop of colorful lights, as well as ice skating. 
You can visit the
Art Insitute of Chicago
with a Go Chicago pass. See the
Lantern Celebration event page
for more details - this event is free with museum admission.
4. Argyle Street
Celebrations aren't just limited to Chinatown - in fact, the Asian diaspora stretches far and wide in Chicago. In Uptown, around Argyle station, another parade winds its course through this trendy neighborhood. This riot of color kicks off at 1PM on February 8 and sees dancers lead elaborately-decorated lion and dragon figures through the streets to the sound of live musicians. 
What's more, in this food-obsessed neighborhood, you'll find a whole host of delicious pop-up events too. Art and architecture community hub Axis Lab will be hosting an interactive art and food station serving Asian fusion dishes, and many more crafty and cultural events will be hosted nearby.
Entry to see the parade is free to the public.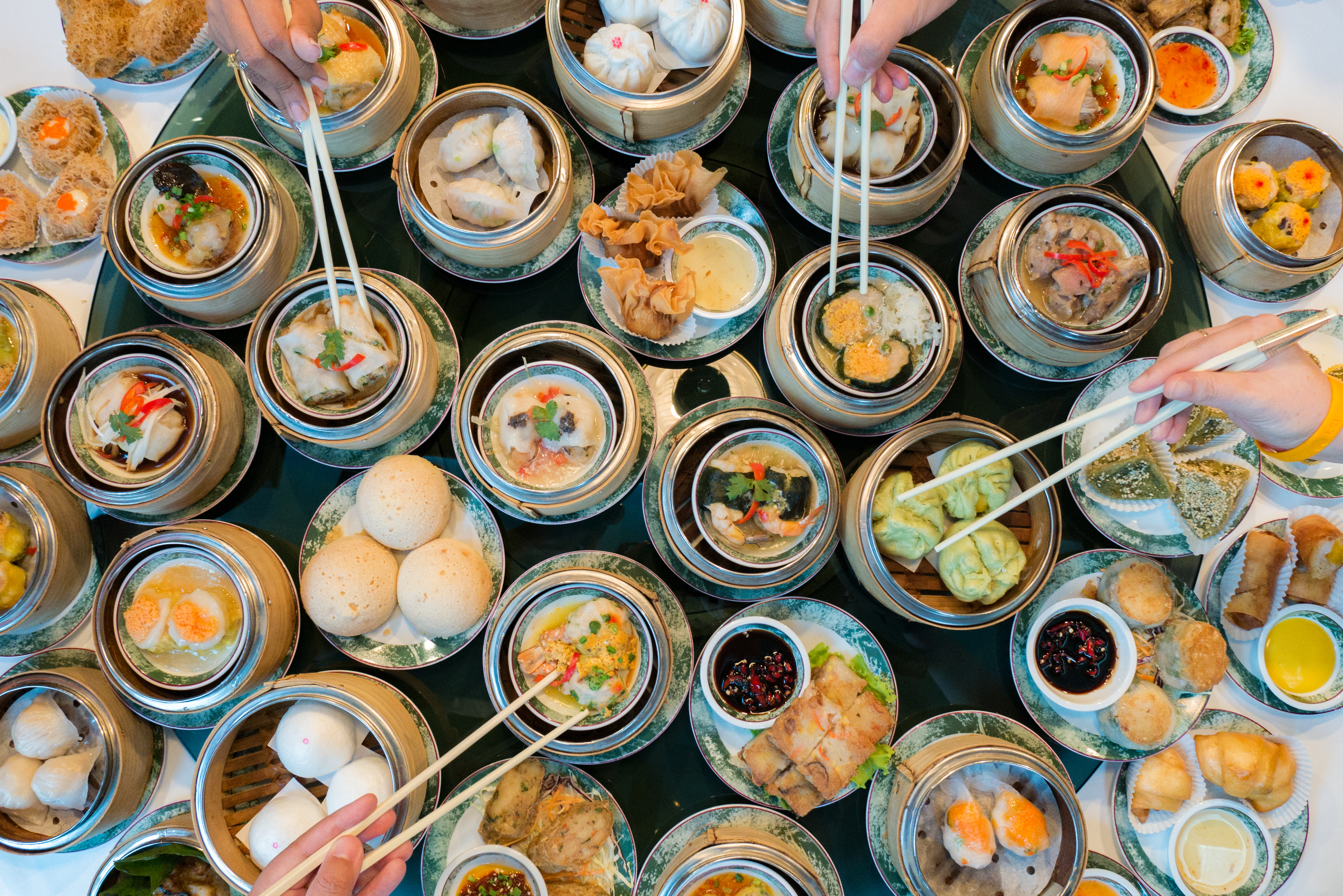 5. Best Dim Sum in Chicago
All that outdoor excitement is certain to get you feeling peckish, and you're right for thinking that you'll be spoilt for choice for dim sum in Chicago. All over the city, you can tuck into the finest Asian cuisine in the midwest, but here are some of our favorites: 
Dolo
is a dinky spot that keeps a concise menu of dim sum, supported by a hefty bar menu - it would be criminal not to wash down sticky pork buns with a potent spirit. All-night spot
Chi Cafe
serves excellent fare from 8AM-4AM the next morning through the week and 24 hours over the weekend days. 
D Cuisine
in Lincoln Park is an awesome spot to swing by. It's fairly pricey but rightly so. Their dishes are artful, delicious and perfect for sharing, and a celebration like the New Year is the perfect time for a treat, right? Or, if you're in need of a sweet treat, then
Chiu Quon Bakery
serves up mouth-watering buns, pastries, sponge cakes, egg custards, and more, and is well worth a sugar-fuelled visit. 
Remember to Save on Attraction Admission
So there you have it. Our list of some fantastic things to do in Chicago over the fun-filled Chinese New Year.
Remember, some of these great options are included on the Go Chicago pass, where you can save up to 55% on combined admission vs paying at the gate.
Please note, the special events taking place at some of these attractions may be separately ticketed and not included with the Go Chicago pass.