One of the great things about Chicago as a vacation destination is that there are endless things to do for travelers of all ages. The dozens of state-of-the-art museums and renowned landmarks are fun for kids and parents, and family-friendly hotels and restaurants make your Chicago family vacation all the more convenient. Chicago also boasts lots of community-oriented parks and entertainment, which means you'll find plenty of free and inexpensive activities for your family to enjoy.
So where should you go on you're Chicago family vacation? Try not to be overwhelmed by all the opportunities; whatever you decide to do, remember to relax and make the most of it. One of the best parts of Chicago is just
being
there. Keep your eyes open for the magnificent architecture that manifests itself pretty much everywhere in the city. Admittedly, having a plan is always an advantage when you're trying to really experience a city in a short trip. To make your planning easier, here are 5 great Chicago family attractions to check out while you're in the Windy City with your family.
Shedd Aquarium
The Shedd Aquarium is one of the top-visited museum in Chicago, and for good reason. It's one of the most comprehensive and engaging aquariums in the nation, allowing you and your kids to get up close to all types of underwater life.
Shedd Aquarium admission
is included with the Go Chicago Card. The floor to ceiling exhibits will transport you all over the world as you discover sharks, penguins, dolphins, sea turtles, beluga whales, jelly fish, and so much more. To avoid the crowds (it's a popular place after all) go early in the morning when the aquarium first opens.
Tall Ship Windy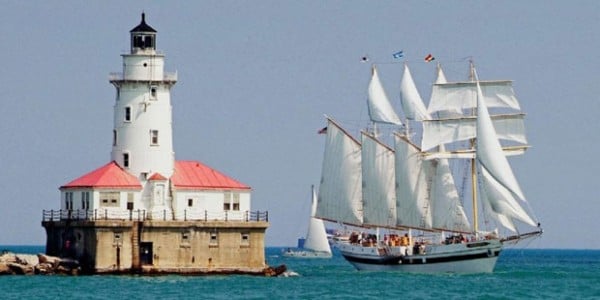 The Tall Ship Windy of Chicago is a 150-foot, 4-masted schooner that will take you on an exciting tour around Lake Michigan where the friendly and informative crew will tell you exciting (and educational) tales of pirate adventures in the Age of Sail. You'll also take in spectacular views, and guests get the chance to hoist the sails themselves. Neither kids nor adults will be bored for even a moment on this thoroughly engaging hour-long voyage.
Navy Pier Park
Tourists gather from all around the world to visit Navy Pier, but locals can't get enough of it either. At the
Navy Pier amusement park,
you'll find a 150-foot tall Ferris wheel, a hand-painted carousel, the "Wave Swinger" over-the-water thrill ride, as well as other rides, restaurants, and shops. While you're there, visit the famed Bubba Gump Shrimp Co. for dinner, or stop in at the Häagen-Dazs café for dessert to die for.
SkyDeck Chicago – Willis Tower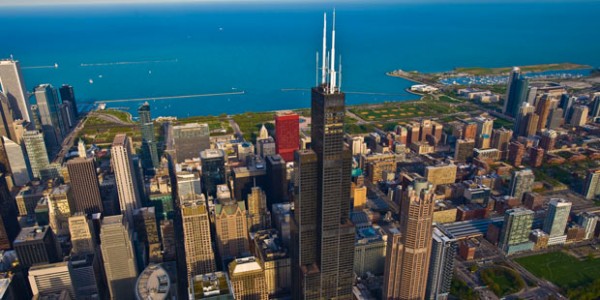 The former Sears tower was renamed Willis Tower, but it's still the same legendary landmark with a phenomenal view of up to four states from the Skydeck Observatory. If your kids aren't up to looking down from the tallest building in the Western Hemisphere, they'll still enjoy the "Knee-High Chicago" exhibit and other displays just for kids.
Millennium Park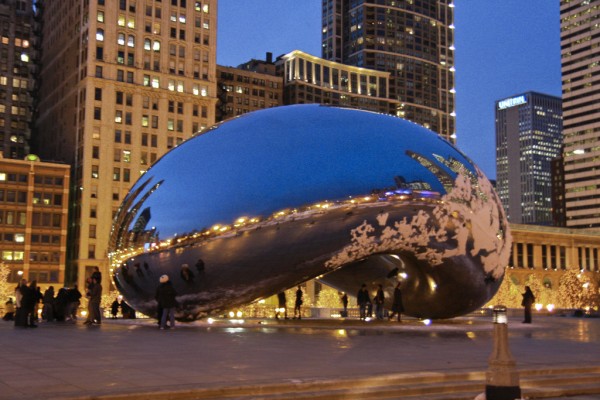 Chicago's newest world-class attraction boasts cutting-edge architecture, art, and landscape design, as well as concerts, exhibitions, tours, and special family events. And the best part is that it's all free! This lovely urban park, located in a corner of Grant Park is a lively and leisurely place where you can enjoy a picnic with the family or a stroll along the ever-interesting grounds. Millennium Park is quickly become one of the most popular local, national, and international destinations with millions of visitors each year. To check out what's going on during your Chicago family vacation, visit the Millennium Park website.