Millennium Park is the green heart of urban Chicago. From vast open spaces for walking, relaxing, or playing to an eclectic variety of ever-changing special events, festivals, and performances, there's something for everyone at this famous park. Whether you want to scope out iconic works of art, explore renowned museums, or embark on fascinating tours, Millennium Park's got you covered. So, if you're looking for things to do in Millennium Park and the Loop during your trip to Chicago, check out our list of the best local activities and attractions, including...
SkyDeck Chicago
Art Institute of Chicago
Bus tours
And more!
Save on Millennium Park Attraction Admission
Admission to many of these top Chicago attractions and activities and more are included on the Go Chicago Card. Choose as you go from over 25 of  the top attractions and save up to 45% on combined admission vs. paying at the gate. See all available passes, attractions & prices – Learn more.
Things to Do Near Millennium Park & the Loop
SkyDeck Chicago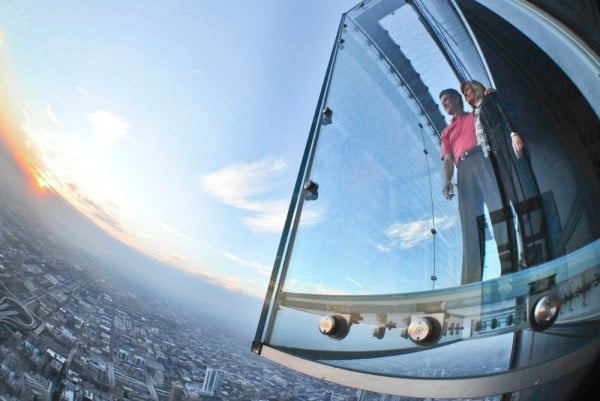 Visit the famed Willis Tower and ascend to the popular SkyDeck Chicago, located on the 103rd floor. In addition to phenomenal panoramic views of the city's skyline, the waterfront, and lands far beyond, you'll enjoy informative exhibits and historical photographs. You can also step out onto "The Ledge", an all-glass deck that protrudes out from the building's side! You'll be able to catch a glimpse of four different states: Illinois, Michigan, Wisconsin and Indiana. Be sure to check out our guide and tips for vising SkyDeck Chicago before your visit. Getting In: SkyDeck Chicago tickets are included on the Go Chicago® Card.
Art Institute of Chicago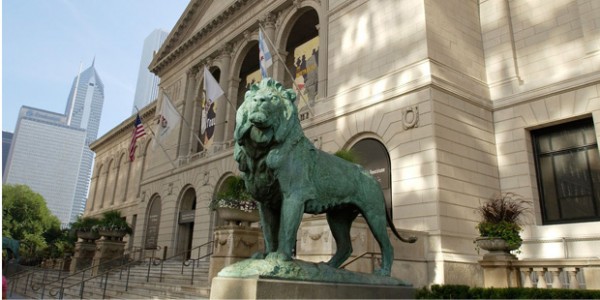 Consistently voted one of the best museums in the world, the Art Institute of Chicago is a can't-miss for everybody and anybody traveling in Chicago! This fantastic institution features extensive collections of paintings, photographs, sculpture, textiles, decorative arts, and much more. They've even got a series of beautiful stained glass windows! As the nation's second-largest museum, you can find examples of every art genre. From American contemporary art to over 5,000 years of Asian art and artifacts. Getting In: Art Institute of Chicago tickets are included on the Go Chicago Card.
Chicago Theatre Tour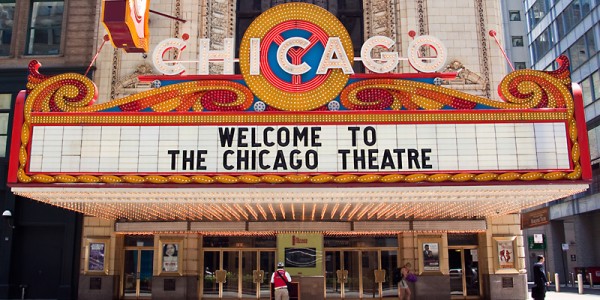 Chicago is a very artsy city, with plenty of museums, music, and tons of great theatrical performances. Take a spin through the city's theatre district for a view of some of the most historic and striking marquees, then enjoy an in-depth tour of the Chicago Theatre, one of the most famed theatres in all of American artistic history. The Chicago Theatre is an important part of the city's story and has hosted some of the most famous performers over the years, including Tony Award-winning broadway shows and concerts by the likes of Dolly Parton and Frank Sinatra. See the celebrity-signed walls backstage, walk across the stage itself, and enjoy a variety of historical photographs. Getting In: Chicago Theatre Tour tickets are included with the Go Chicago® Card.
Chicago Bus Tours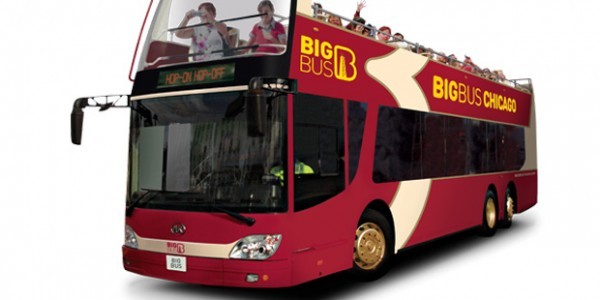 There are plenty of bus tours to choose from that will get you around Millenium Park and more! Choose from the North Side or South Side bus tours. Both feature informative narration of all the sights and sounds you'll see, including featured attractions like the Art Institute, Grant Park, & Museum Campus (on the South Shore tour) and Wrigley Field, the Botanical Gardens, and Lincoln Park (on the North Side tour) Of course, you could also take both tours! For a tour of the entire city, with all the top spots included, take a ride on the Hop On Hop Off Bus. You'll see famous landmarks like the Willis Tower, The Wrigley Building, Shedd Aquarium, Magnificent Mile and plenty more that you can hop on or off at! Getting In: Hop On Hop Off Big Bus Chicago tickets, North Side tour tickets and South Shore tour tickets are included on the Go Chicago Card.
Cloud Gate aka The Bean
Also known affectionately as The Bean, this famous sculpture in Millennium Park is the perfect Chicago attraction to Instagram. With its magnificent reflections of the sky above – and the people around it – it's a visually striking experience whether or not you're photographing it. No filters necessary here!
Getting In:
Admission to view the Cloud Gate sculpture is free.
Chicago River Walk
Chicago River Walk is open to the public and stretches down the south bank of the Chicago River. The Walk is not too far off from The Loop and its many attractions. On a nice day, it's the perfect place to go to enjoy the sun and take in views of Chicago's one-of-a-kind architecture. There are also a ton of restaurants and shops that line the walk, so there's no telling how much time you can spend here!
Getting in:
admission to Chicago River Walk is free.
Jay Pritzker Pavilion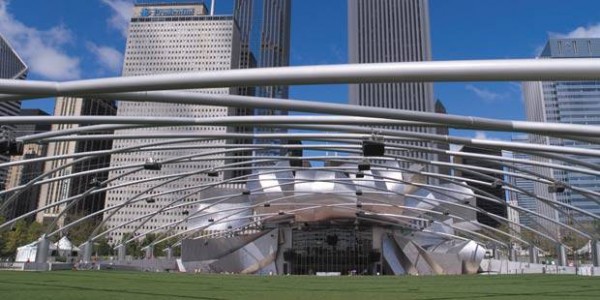 One of the best outdoor amphitheaters in the entire region, the Jay Pritzker Pavilion is a favorite with Chicagoans over the spring and summer months. From free orchestral performances to live pop concerts and beyond, there are a wide variety of shows available at this lively attraction. It's one of the top things to do in Millennium Park! Getting In: Admission to Jay Prizker Pavilion events and performances is separately ticketed and not included on the Go Chicago Card. For more information, please visit the attraction website. Some events are free; check calendar for details.
The Crown Fountain
Beloved by kids and adults, this interactive sculpture combines water features with changing digital displays to create one striking artistic experience. Run through the sprays on a hot day, or just sit and watching the digital videos of different faces as they transition over the course of a few minutes. Another perfect photo op and  place tp take the family on a hot day.
Getting In:
access to the Crown Fountain is free.
The Lurie Garden
This 2.5-acre garden, near the southernmost part of Millennium Park, is a marvel amidst the urban setting of Chicago. Filled with flowers, trees, shrubs, and more, it's a beautiful sight year 'round, although it's obviously the most vibrant in the spring and summer months. Enjoy guided walks and lectures, or just wander through on your own. They also frequently host family events and festivals!
Getting In:
admission to Lurie Garden is free.
Daley Plaza
Named for longtime Chicago mayor Richard Daley, this landmark plaza in the Loop is home to a number of festive events throughout the course of the year. During the winter months you'll see their famous Christmas Tree, and in the summer months you can roam farmers' markets. Be sure to check out the massive (but nameless) Picasso statute in the heart of the Plaza!
Getting In:
admission to Daley Plaza is free.
Remember to Save on Attraction Admission
There you go - a few great recommendations for things to do near Millennium Park & the Loop during your trip to Chicago. Remember, many of these fun attraction options and more are included on the Go Chicago Card, where you can save up to 45% on combined admission vs. paying at the gate. We hope you consider adding a few of these great options to your Chicago vacation itinerary.