Planning on visiting Dubai with family and looking to visit some of the top Dubai them parks parks, waterparks and more? There are plenty of activities that are perfect for what you are looking for, from traditional amusement parks to virtual gaming cafes. Whatever kind of theme park fun you and your family are looking for, you'll find the perfect attraction to suit your vacation in Dubai.
Save on Admission to Dubai Theme Parks
A number of these popular Dubai theme parks, plus other great Dubai attractions, are included on the Go Dubai Card. Choose as you go from dozens of top attractions and save up to 55% on combined admission vs. paying at the gate. See all available passes, attractions & prices – Learn more. Please keep in mind that some of the attractions listed in this post may be separately ticketed and not be currently included with the Go Dubai Card.
Aquaventure Waterpark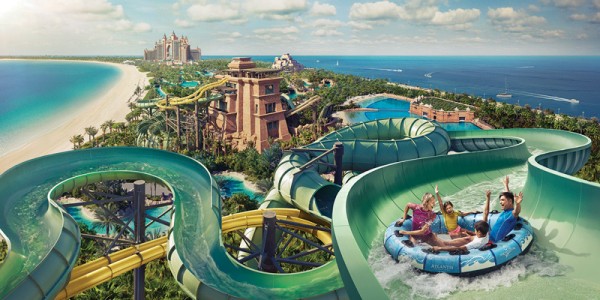 Based in the resort area of Atlantis the Palm, Aquaventure Waterpark is an unbeatable experience for fans of water rides. There are water slides, river slides, peaceful beaches, kids play areas, and so much more for the whole family to enjoy. It's more than just a waterpark, though. You'll actually get a chance to see and interact with aquatic animals. Feed cownose rays and explore the amazing Shark Lagoon (you get to put on a specialty helmet and explore the lagoon underwater!) For the adults, there's even a private beach where you can kick back and relax while the kids made sand castles. It's a total win-win! Getting In: Admission to Aquaventure Waterpark is included with the Go Dubai Card.
Motiongate Dubai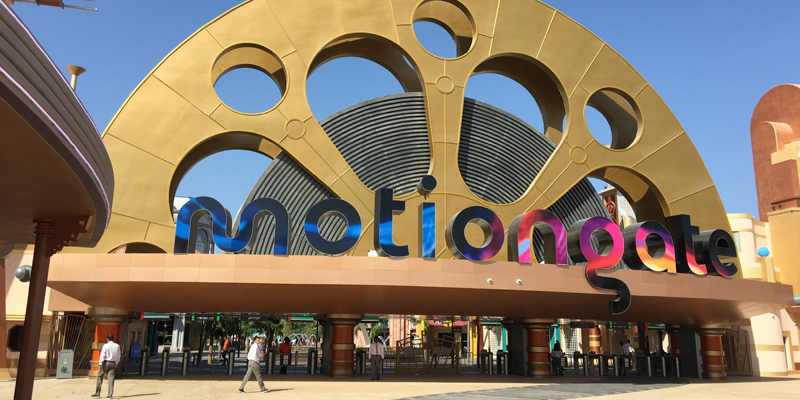 This amazing Hollywood-inspired theme park is like nothing you've seen before – even if you've been to Los Angeles itself! Motiongate Dubai is like the ideal version of what Hollywood could be; glitz, glamor, excitement, and adventure. The park is divided into several different zones that each tackle some aspect of Hollywood or cinematic culture, from Lionsgate to Dreamworks to Columbia Pictures and beyond. Some key franchises you'll see elements from include The Smurfs, Ghostbusters, Madagascar, Shrek, Kung Fu Panda, and many more. They've really got everything when it comes to theme park fun: roller coasters, theatrical performances, meet-and-greet sessions with park characters, and even interactive shows. What's not to love? Getting In: Admission to Motiongate Dubai is available with the Go Dubai Card.
Bollywood Parks™ Dubai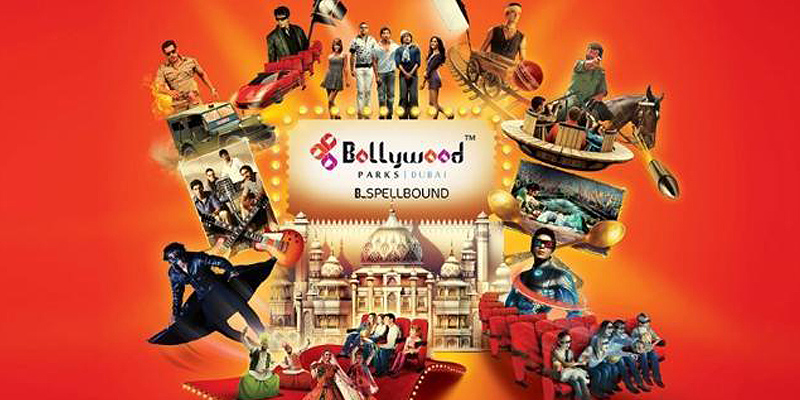 It's the very first theme park in the world dedicated to the magic and wonder that is Bollywood culture. Immerse yourself in the musical world of Bollywood (India's legendary film industry, anchored in the capital Mumbai) with a chance to explore the artistry and excitement behind their artistic productions. With 16 rides and attractions to choose from and 5 entertainment zones, you'll be able to explore many facets of Bollywood. From a train ride to exhilarating musical performances, there's so much to choose from you'll never want to leave. Even if you're not familiar with many Bollywood films, you'll love the sense of pure adventure and fun that their stories bring to the table. Play cricket, partake in a rural feast and celebration, sing along with famous stars, and go back in time to the era of India's empire. Getting In: Admission to Bollywood Parks Dubai is available with the Go Dubai Card.
IMG Worlds of Adventure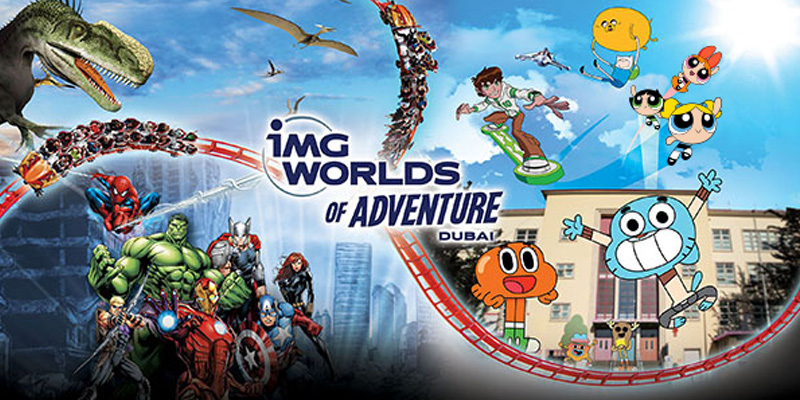 A massive indoor amusement park, IMG Worlds of Adventure is the perfect destination for those looking to enjoy theme park fun without suffering through the heat. It's actually the largest indoor park of its kind in the entire world! The park itself is divided into five distinct "epic zones," which encapsulate different ideas and franchises: the zones are Marvel, Lost Valley, Cartoon Network, IMG Boulevard, and Novo Cinemas. Each zone has much to offer for kids and adults, whether you're a fan of roller coasters and thrill rides or you prefer some more video-based adventure. The Cartoon Network zone in particular is popular with Americans, as it includes nods to franchise like Power Puff Girls, Adventure Time, The Amazing World of Gumball, and more. Getting In: Admission to IMG Worlds of Adventure is included with the Go Dubai Card.
Mattel Play! Town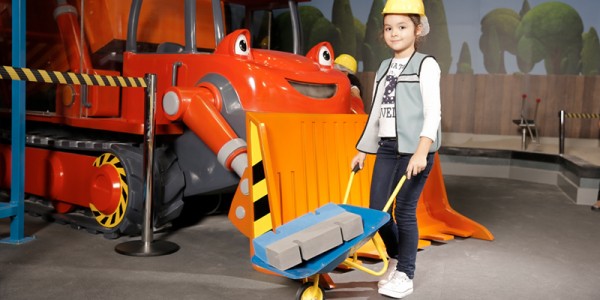 See the world of your kids' favorite toys brought to life at the charming Mattel Play! Town in Dubai. Explore the worlds of the best Mattel franchises from Bob the Builder to Thomas & Friends to Angelina Ballerina. Each exhibit area encourages positivity, creative thinking, and problem solving. It's a great atmosphere for kids to play and learn at the same time, all while interacting with their favorite TV and toy franchises. This theme park is best suited for younger children. Getting In: Admission to Mattel Play! Town is included with the Go Dubai Card.
LEGOLAND® Dubai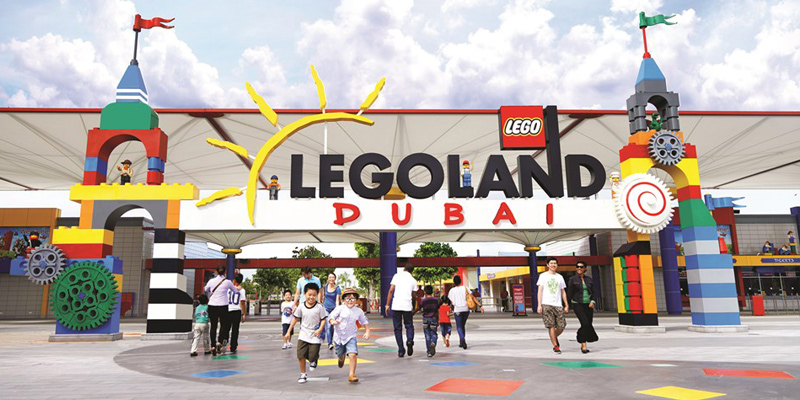 This delightful theme park for young children is a favorite worldwide, so it's no surprise that you'll find one in the amazing entertainment capital that is Dubai. You'll find over 40 rides, attractions, and shows that employ LEGO characters and storylines across six themed lands. It's got a great mix of indoor and outdoor attractions, so it's easy to avoid the summer heat when necessary. Plus, there are actually over 60 million LEGO bricks in the park altogether – pretty impressive, huh? Visit the popular MINILAND (where you can find tiny scale models of real buildings), explore the medieval world of Kingdoms, and create your own LEGO masterpieces in the Imagination areas. Getting In: Admission to LEGOLAND Dubai is available with the Go Dubai Card. Looking for more kid friendly options? Check out our post on fun things to do in Dubai with kids.
KidZania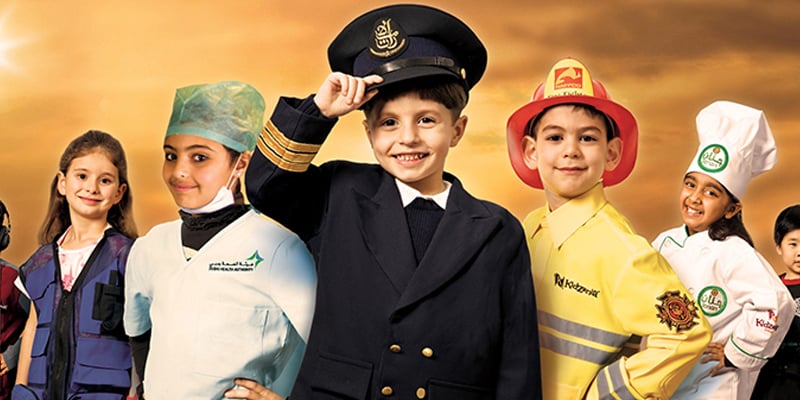 This attraction is one of the top kid-friendly places in all of Dubai. It's a wonderful, interactive "edutainment centre," to use their words, where children can learn and play simultaneously. The emphasis at KidZania is on roleplaying real adult jobs. Kids have the opportunity to put on costumes and props from over 80 different professions, all within the replica of a real urban center. They'll also get the chance to interact with others in this world, by "paying" for groceries with the park's currency, for example. KidZania city has everything a real community would have – from a hospital to a beauty salon – and your kids will get the chance to explore all of it at their leisure. Getting In: Admission to KidZania is available with the Go Dubai Card.
Ski Dubai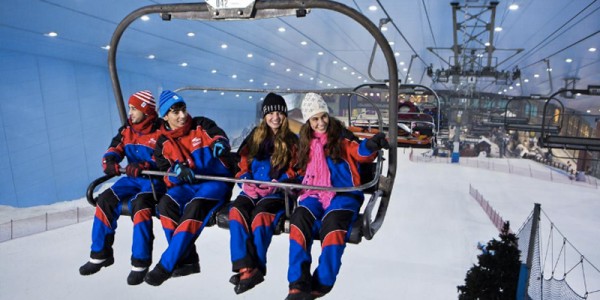 It's more than just the first indoor ski resort in the Middle East – it's a miracle of modern technology that allows visitors to enjoy this popular winter sport year round…in the middle of the desert! Ski Dubai is designed to mimic the setting of a mountain in winter, so you'll get the same rush of excitement when skiing, snowboarding, and tubing in this park as you would in the mountains of Colorado. Best of all? It's totally real snow. So get out there, strap on your skis, and get going! Getting In: Admission to Ski Dubai Polar Pass is included with the Go Dubai Card.
iFLY - Indoor Skydiving Experience
For adventurous folks, there are few things greater in the world than the feeling of flying. That's where iFLY Indoor Skydiving Experience comes in. Feel all the excitement and wonder of flight at this exciting attraction, which combines elements of skydiving, bungee-jumping, and base-jumping. You'll fall pretty far down through a vertical wind tunnel (the world's first of its kind, actually) and get a heck of a ride on the way down. This activity is safe for all ages 3+, although parents should exercise caution when deciding if younger children should fly. Getting In: Admission to iFLY Dubai Indoor Skydiving is included with the Go Dubai Card.
Thrill Zone - Laser Tag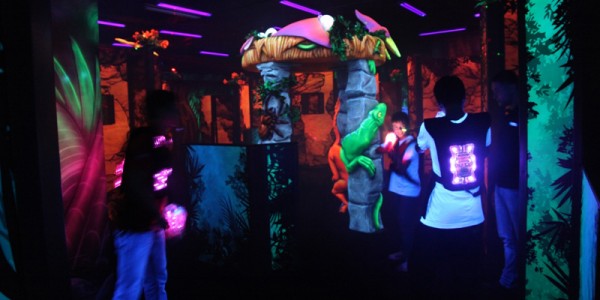 The Thrill Zone Entertainment Centre is among the best options in the region for older children and adults. Their Laser Tag is a high-tech, exhilarating experience that provides tons of fun and works off some excess kid energy. The 3,000-square-ft laser tag zone itself is totally unique – designed to mimic a Jurassic Park kind of theme, this zone evokes a lot of fun and maybe a little bit of fright. Run around through UV lights and fog (with accompanying techno music) and try to avoid the pitfalls of the arena as you aim for the opposite team. As far as gear goes, you've got special vests equipped with advanced laser tag technology. It's the real deal when it comes to laser tag, and your whole family will love the experience. Getting In: Admission to Thrill Zone – Dubai Laser Tag & more is included with the Go Dubai Card.
Virtual Worlds - Virtual Reality Gaming Café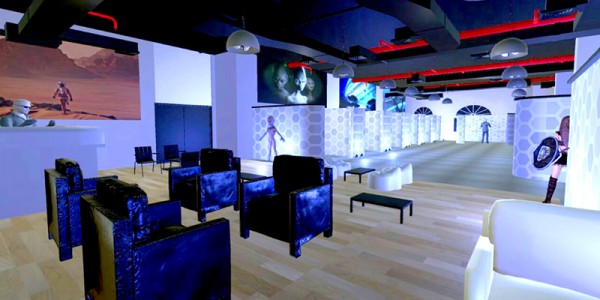 This amazing destination is the first virtual reality gaming café in all of the Middle East. It offers an immersive, virtual reality experience without the expense of having to buy all of your own equipment and pay for the fancy internet to support it. Come here to experience the latest and greatest in VR tech, with everything from installations that physically move you through space as you experience the virtual world around you, to features that keep you seated but feeling like you're moving. It's a newer attraction and is very popular in Dubai, so it's definitely worth checking out if you're a gamer geek, or even if you're just curious about VR. Getting In: Admission to Dubai Virtual Worlds is included with the Go Dubai Card.
Hub Zero Indoor Gaming & Entertainment Zone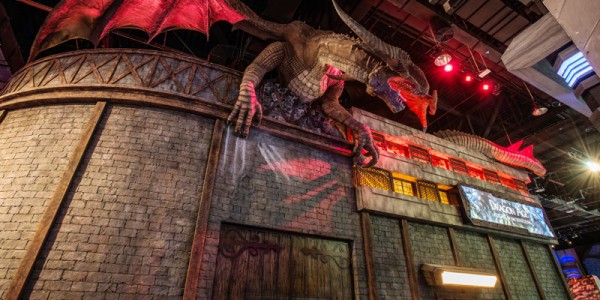 Hub Zero is an exciting gaming destination that will appeal to fans of Virtual Worlds as well. Located in CITYWALK, this entertainment venue offers a variety of games and activities that include everything from laser tag to movies and more. Jump into Gears of War: Laser Siege, a multi-level, close-quarter laser tag experience that's sure to get your adrenaline pumping. Go to the Ausura's Wrath theater, where you'll see, feel, taste, and hear an amazing cinematic adventure. Or, check out the Hyper Drive simulator, where you can enjoy a high-tech racing excursion. Whatever you're interested in when it comes to gaming, Hub Zero has something for you to enjoy. This attraction is ideal for both families and adult travelers. Getting In: Admission to Hub Zero Entertainment Zone is included with the Go Dubai Card.
Remember to Save on Admission
Whew! It's clear that Dubai has theme parks and plenty of other fun amusement parks to offer visitors, whether you've got some little ones in tow that want to explore their favorite TV franchises, or you're a group of adults looking to get your adventure on. Visit a few of these amazing adventure parks as part of a larger Dubai vacation, and you're set for the time of your life.