Picture the scene - you're on your plane ride to Dubai. Brilliant. However, over the tannoy, you hear terrifying news. The pilot is out cold. Shocking! For some reason, the attendants turn to you. Begrudgingly, you take the controls and wrestle this bird down towards the runway. You do so with a finesse you didn't know you had, and the passengers cheer your name as you land safely. You made it; congrats. You're here. But what do you do after all those heroics? You've only got 4 days in Dubai, and you're woefully unprepared. Stay calm, hero. You just saved a plane full of theoretical people. Breathe deep, and grab your reading glasses. We've put together an itinerary for your 4 days in Dubai. Now read, and cry tears of joy. Your vacation is saved. 
Day 1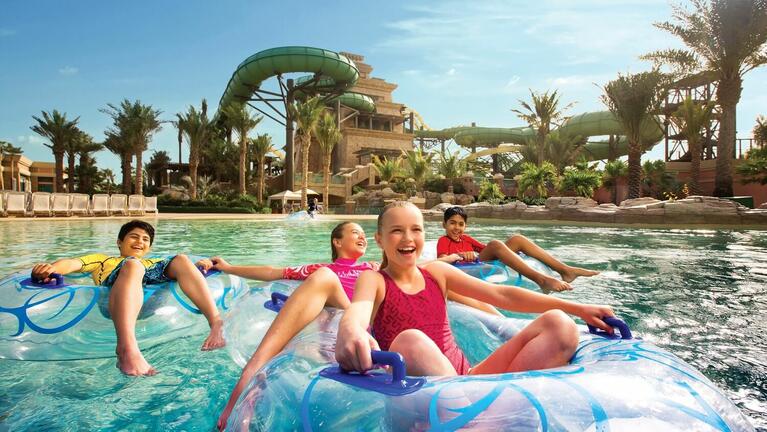 Morning
You've probably eaten on the plane, so let's get straight to the fun stuff. Kick things off with a blood-pumping visit to Aquaventure Waterpark at Atlantis The Palm. Arguably Dubai's best water park, it features tons of amazing rides, slides, and everything in between. 
Noon
Time for a bite to eat. There are tons of restaurants available, so it's really up to you. Go with something close to Aquaventure, or venture further afield to get something up your alley. 
Then, we suggest you visit Dubai Aquarium and Underwater Zoo. The highlight is the long underwater tunnel you'll travel through to get to the aquarium proper. See sharks, rays, and other oddities up close.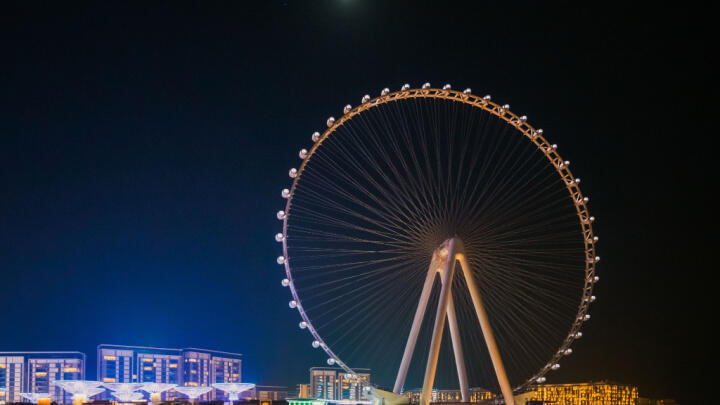 Night
Time for dinner. Grab a bite to eat at one of Dubai's brilliant restaurants, and then prepare for more water. It's a water day, so take to the seas and see the sights on an Ain Dubai boat tour. It's the perfect way to end the day while ticking one of your sightseeing checkboxes. Glide past the massive Ain Dubai observation wheel, see the beauty of Dubai Marina, and then head home for some much-needed shut-eye.  
Day 2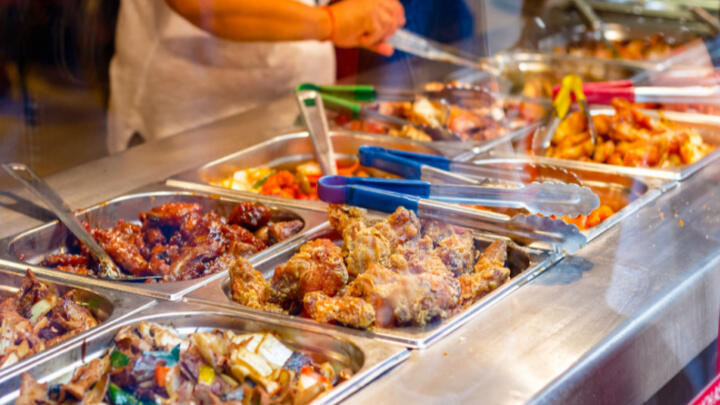 Morning
Rise and shine, sleepy head. There's vacationing to be done! We're brunching, baby, so head down to Bubbalicious in the Marriott's Westin Dubai Mina Seyahi Beach Resort & Marina. Get your fill of bottomless lobster, curry, steak, Asian dishes, roasted meats, and much more.
Noon
After your lazy and satisfying morning, why not hit up the beach? Dubai has tons of brilliant beach spaces, but we'd recommend heading to Jumeirah Beach Residence - or JBR. This massive beach has everything you could ever want - clean white sand, warm blue water, and enough space to stretch out and make the most of it. Relax, let your food settle, and prepare for the evening's shenanigans. 
Night
Grab a bite to eat, and prepare for scares at No Way Out, Dubai's premier escape rooms! Pick from 10 spooky rooms, including authentic offerings from the IT and Ring universes, and contend with traps, puzzles, and creepy actors trying to scare you senseless. 
If you're looking for a more passive experience, head to the interactive horror cinema and experience 5D thrills and chills as actors sneak up on you during the film's scariest bits!
Day 3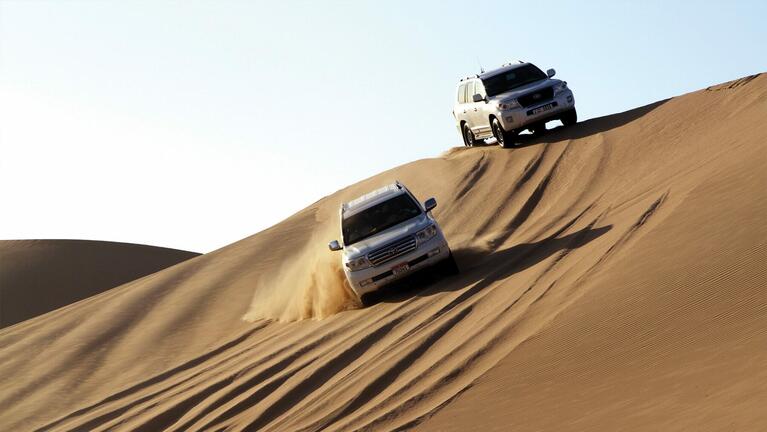 Morning
Get some breakfast at the hotel, and then prepare for a morning desert safari through Dubai's dunes! With a lift to and from your hotel, you'll be able to enjoy camel riding, sand skiing, and even driving on a quad bike or dune buggy without worrying about getting home. 
Noon
Next up on our list is the theme park with the fastest rollercoaster on Earth. Where else would you find such a thing than at Ferrari World? It's called the Formula Rossa and barrels your forward at speeds up to 150mph in 4.9 seconds. That's 5Gs of force, which is equivalent to F1 racecar drivers. So, if you've ever wanted to experience the feeling of speeding down the racetrack, this is it!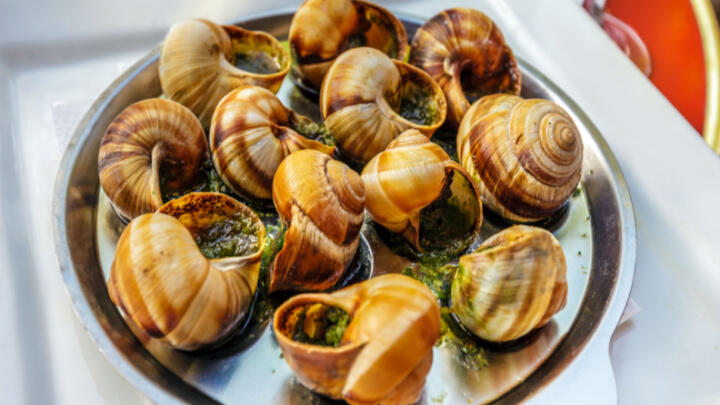 Night
After a day of thrills, spills, and avoiding your ills, head to Bagatelle to see out your day. You'll be sure of a delicious meal thanks to the authentic French cuisine, with the likes of snails and frogs legs sure to sparkle the senses. But the real reason you'll spend your evening at Bagatelle is the nightlife. After dark, it transforms into a lively pseudo-club with live music, an enviable drinks menu, and plenty of room to dance! Now go to bed; you've got one day of Dubai left!
Day 4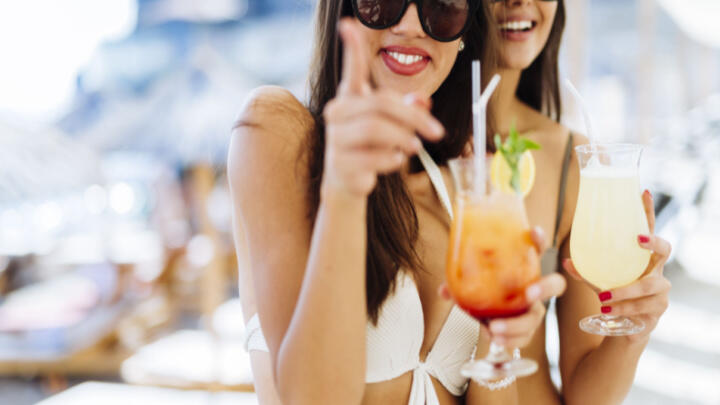 Morning
It's nearly over. Sad times. Get your morning started with a trip to one of Dubai's brilliant beach clubs. You'll be able to kick back, relax, get a light bite to eat, and even have a dip in a pool if you play your cards right!
Noon
Then, after your relaxing morning, try some chilly thrills at Ski Dubai! It's the world's largest indoor ski center and caters to both seasoned vets and complete newbies alike! With plenty of slopes to overcome, you can try your hand at skiing, snowboarding, or snow sledding. It's completely up to you. You'll even have the chance to see a family of penguins at certain times of the day. If the heat's overbearing, Ski Dubai is the best place to cool down.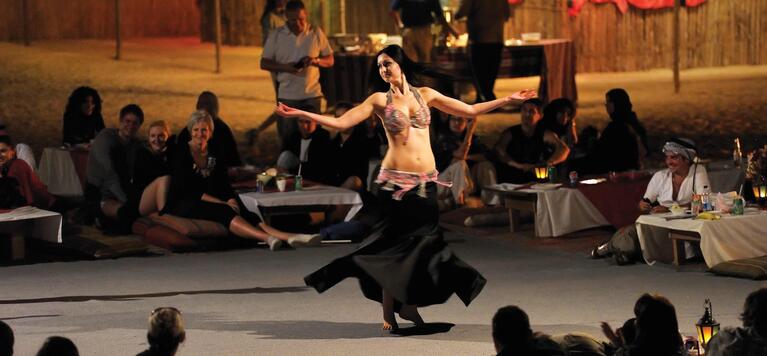 Night
And now, to end your 4 days in Dubai, we'll end events with a delightful trip to the desert for some food and entertainment! On this desert safari and BBQ dinner extravaganza, you'll see out your vacation with a relaxing return to Dubai's dunes. 
You'll be chaperoned from your hotel in a plush, air-conditioned 4x4 and head into the desert. Make sure you snap pictures of the beautiful surrounding as the sun goes down. Then, you'll reach camp and be treated to a mouth-watering menu of BBQ meat and veg that will fill you to bursting. 
Then, sit back and enjoy the evening's entertainment. Watch authentic belly dancing, smoke up a shisha storm, ride a camel, and even get a henna tattoo. Then, get a lift back to your hotel and prepare to leave. It's all over, but your memories will last forever - as long as you took some photos. After all, your brain isn't what it once was.
And that rounds out our itinerary to 4 days in Dubai! If some of our suggestions aren't up your street, check out the massive list of experiences on offer at Go City. With our All-Inclusive Pass or Explorer Pass, you can see all of Dubai's best bits when and how you want.