Dubai is known around the world for its mesmerizing modern architectural marvels, its opinion on income tax, and most importantly, its brilliant beaches. Yes, this jewel in the UAE's crown is absolutely full of them, and they're ripe for the picking. Of course, the best beaches in Dubai should absolutely be on top of your travel itinerary, thanks to the region's amazing warm weather and rain-free skies. So, which are worth a visit? Well, read on and we'll tell you! These are the best beaches in Dubai that should be top of your itinerary!
Including:
JBR Open Beach
La Mer
Kite Beach
Al Mamzar Beach Park
Umm Suqeim Beach
and more!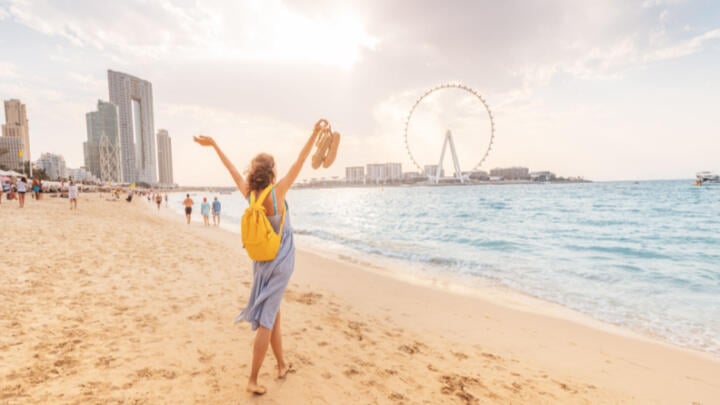 JBR Open Beach
One of the biggest and arguably best beaches in Dubai, and well worth adding to your travel itinerary, is the Jumeirah Beach Residence - or JBR. This massive beach has everything you could ever want - clean white sand, warm blue water, and enough space to stretch out and make the most of it. 
While much of the beach is dedicated to ocean-side hotels, there's more than enough for you and yours. And, alongside all that brilliant white sand and warm water, you'll find snack bars, toilets, lifeguards, and more.
The water itself is shallow until pretty far out, standing at 4 feet tall, so you can happily wade, float, or swim through it without worrying about being swept away. However, this does mean it's not ideal for sea-based activities like watersports. 
It's also open 24 hours, though swimming is not permitted after the sun goes down due to the risks involved.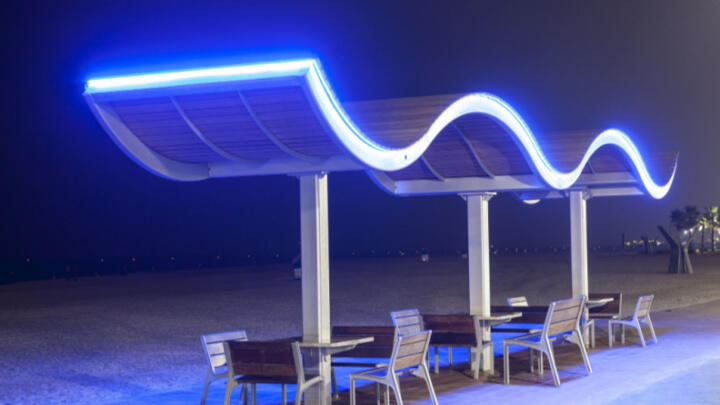 Umm Suqeim Beach
If you want to undertake watersports like surfing, you will be better served by a trip to Umm Suqeim Beach. You'll find more than a few people riding the waves here, and while they're hardly magnificent, they're about as good as you'll get in the Persian Gulf. 
Another 24-hour beach, but this time you can go for a dip when the sun sets, thanks to the Smart Power lights that stay on until midnight. You'll have to get out then, though, because swimming in the dark is a big no-no. 
Alongside the sea activity, you'll find plenty of beach to call your own, a handful of facilities like lifeguards and restrooms, as well as some more unusual bonuses like a beachside library and a playground perfect for kids. 
You'll also be right next to the Buraj Al Arab, a luxurious 7-star hotel, if you want to take some photos and pretend you're important enough to be staying there.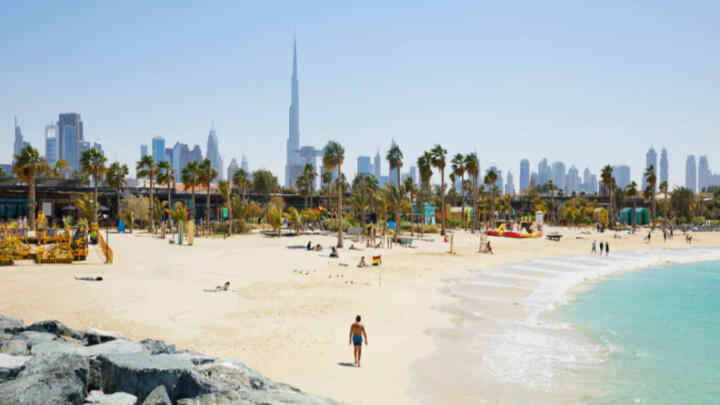 La Mer
One of the newest beaches on this list, but more than worth adding to your itinerary, La Mer is one of the best beaches in Dubai. A jack of all beach trades, it offers stunning seaside views, watersports, shopping, dining, and entertainment opportunities you won't find anywhere else. 
Done sunning yourself on the daily-cleaned sand? Why not catch a movie at the nearby cinema? Had enough of the clear, blue water? Go for a walk along pathways lined with palm trees. And, if you've got the cash to splash, you can even rent a private beach house from the Sea Level beach club.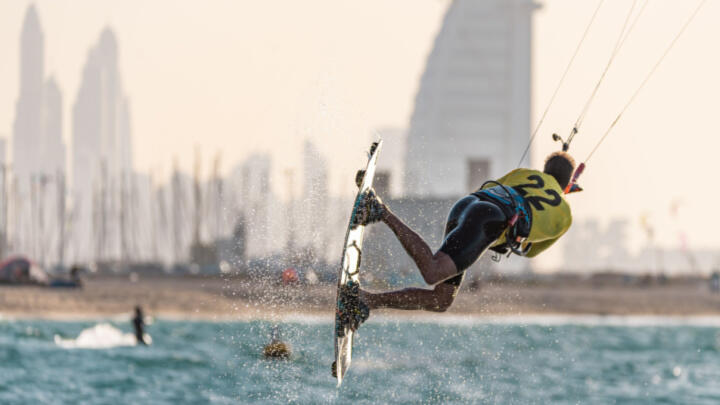 Kite Beach
While not a beach in itself, Kite Beach is well worth a visit. Named after the windy conditions that make it an ample playground for kite-flyers, Kite Beach is actually a part of Umm Suqeim Beach. The wind also makes it a great place to take part in some wind and kite surfing, should that be up your alley. 
If you're hungry, the large number of food trucks that are set up on the bay will be sure to tickle your fancy. Featuring cuisine from across the globe, you can pick up anything from bbq chicken to pizza. Or, if you're looking for more of a sit-down experience, you'll find proper restaurants and cafes just a stone's throw away on Jumeriah Beach Road. 
Of course, all of that coexists with the usual beach affair you can expect from Dubai, with plenty of white sand, blue sea, and clear skies.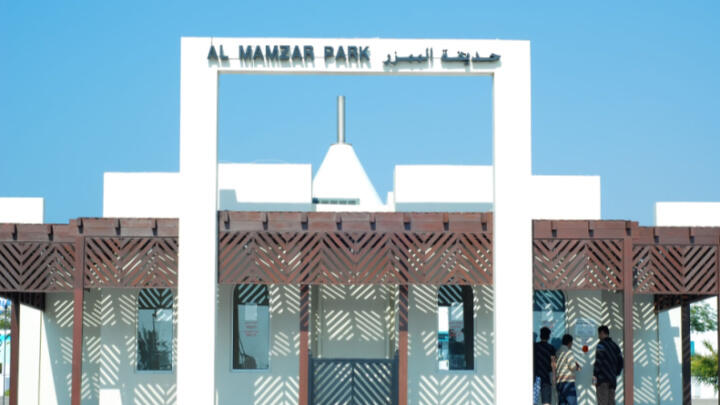 Al Mamzar Beach Park
If you're looking for the perfect beach to take your little ones, Al Mamzar prides itself on being one of the most family-friendly beaches in the city. 
Not only do you get one of the best beaches in Dubai, but you'll also find picnic areas, playgrounds, and swimming pools that are free for every visitor! If you're bringing kids, put Al Mamzar on your travel itinerary!
They even ladies-only days on Monday and Wednesday, meaning only women, girls, and boys younger than 4 can enter. Ideal if you're more comfortable with that environment!
You'll find showers, bathrooms, and changing rooms on-site, and if the sun's a bit much, you can rent a parasol and stay shaded while you lounge. 
And that's our list of the best beaches in Dubai you absolutely must add to your itinerary! Looking for more fun things to do during your vacation in Dubai? Why not check out Go City? With our All-Inclusive Pass or Explorer Pass, you can see all of Dubai's best bits when and how you want. There's so much to do, see, and experience that no matter what you decide to do, you'll love your time in the city!