Dubai is all well and good. After all, you did decide to vacation there, and you are, of course, infallible. But what lies beyond Dubai's bright and brilliant walls? Well, explore the lands beyond on one of the best day trips from Dubai! Read on, and discover our top picks. 
Including:
Abu Dhabi
Qasr Al Watan
Desert BBQ experience
Quad Bike rides
Camel-top travels 
and more!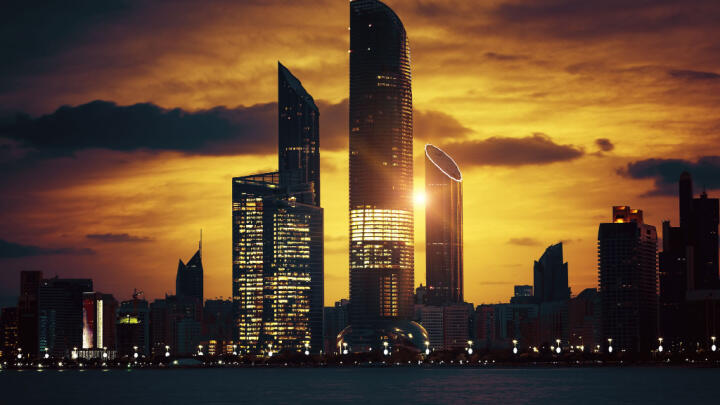 One of the best day trips from Dubai is easily a tour of Abu Dhabi. The UAE's capital city, it's one of the most historic cities in the entire region. Compared to the modern decadence of Dubai, it's certainly a city with less of a focus on experiences. But that doesn't mean it isn't worth experiencing, if you catch our drift. 
Kicking off on the coast, you'll pass by famous spots such as the vast Jebel Ali Port, the National Exhibition Centre, Etihad Towers, the Louvre Museum, and Emirates Palace. Snap-worthy landmarks, if ever we saw some! With the perfect mix of culture, history, and modernity, it's the perfect place to hop out and explore. So, take this day trip from Dubai and see all of Abu Dhabi's best bits!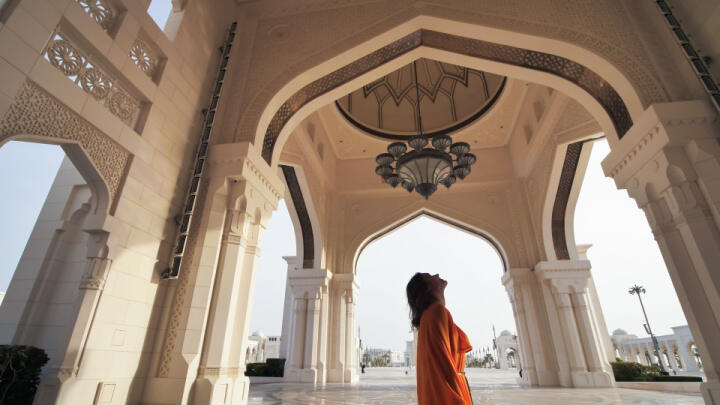 One of the biggest draws of taking a vacation abroad is exploring new cultures and learning about their customs. You might not get much of that in Dubai, as it's a city built for industry and tourism. So, if you want to explore Arabic culture, as well as the region's historical significance, with a trip to Qasr Al Watan? 
On the outside, you'll be treated to a magnificent white palace housed in the Presidential Palace compound. On the inside, you'll learn all about Arab heritage and culture and how it evolved over millennia. For centuries, the region was at the forefront of science and medicine, all while the rest of Europe was deep in the Dark Ages. 
Then, explore the Qasr Al Watan Library, which culture vultures will love to dive into. All in all, Qasr Al Watan makes for one of the most fascinating day trips from Dubai.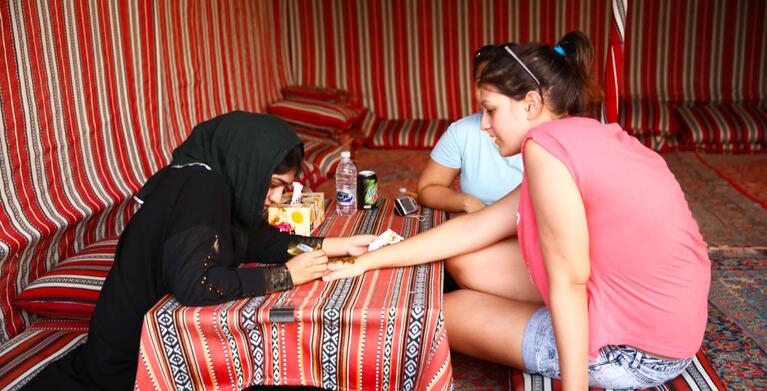 You don't even need to venture too far from Dubai's city limits to experience one of the city's best day trips. Thanks to this delightful desert tour of the dunes, you can get a beautiful barbeque at your backdoor. Well, not literally.
From the very start, you'll be treated like a VIP. Festivities begin as soon as you leave your hotel, when a deluxe 4x4 will pick you up. You'll travel in style and comfort into the desert surrounding Dubai, where you can take photos and admire the beauty of the setting sun. Then, you'll reach your basecamp, where you'll find the grill piping hot. Then, indulge in a whole host of BBQ treats, from grilled meats and veg to other local delights. 
When you've eaten your fill, prepare for an evening of entertainment! With belly dancing, a traditional Egyptian dance show, some smoky shisha, sandboarding, camel riding, henna painting, and more on offer, you're in for a great night! Then, when the festivities wind down, you'll hop back in the 4x4 and get a lift back to your hotel. The perfectly pampered end to a perfectly pampered evening!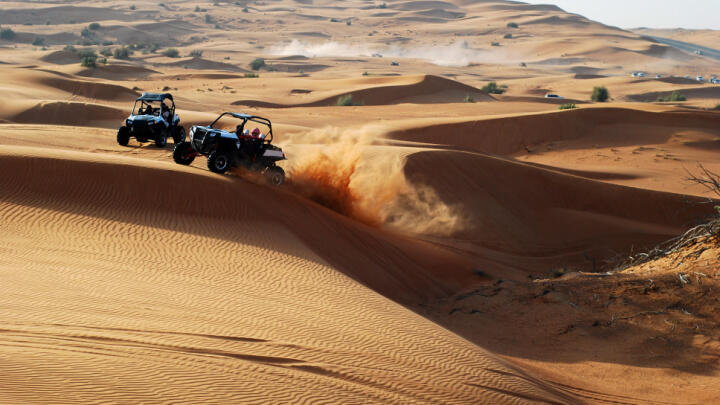 Switching gears now to something a bit more adrenaline-pumping. If you've never ridden over the dunes outside Dubai in a dune buggy, you've never truly lived. Change all that, and get behind the wheel on this amazing day trip out of Dubai. 
Like the BBQ evening, you'll get a ride in a 4x4 from your hotel to basecamp. 
Then, you'll board your metal hog and take the beast for a spin. 
For 30 glorious minutes, you'll do donuts, skids, and other buggy-related moves. And your guide will be on hand to ensure you don't blow up - or anything less explosive.
If you've never boarded a dune buggy and, let's face it, you probably haven't, then give it a go on one of the best day trips from Dubai!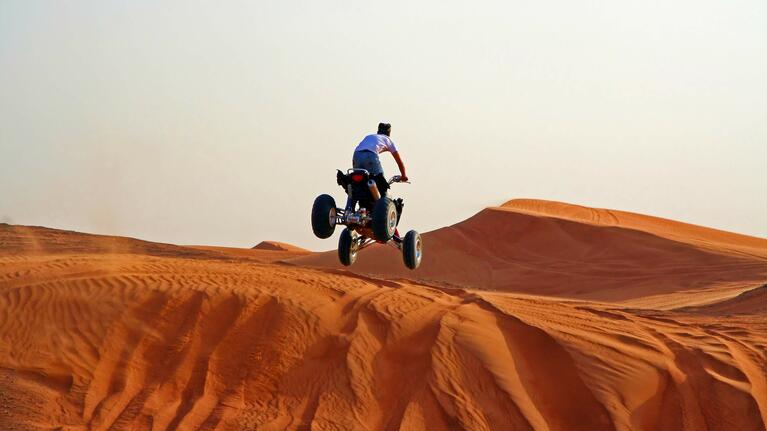 If dune buggies don't quite do it for you, why not try a quad bike instead? These four-wheeled wonders can make quick work of Dubai's dunes, so consider hopping aboard and tearing up the desert like nobody's business. 
After your ride drops you at camp, you'll kick off your desert escapades by boarding a four-legged camel to take a more methodical tour of the surroundings. After your camel is sick of the sight of you, you'll reach a specially designed track nestled deep in the beautiful dunes. And then, well, it's time to ride, baby.
You'll have plenty of time to ride around, squealing with glee. No one can hear your squealing out here, so let it all out. Then, when you've ridden your wheels down to the bone, hop back in your 4x4 and head right back to your hotel room. Excellent.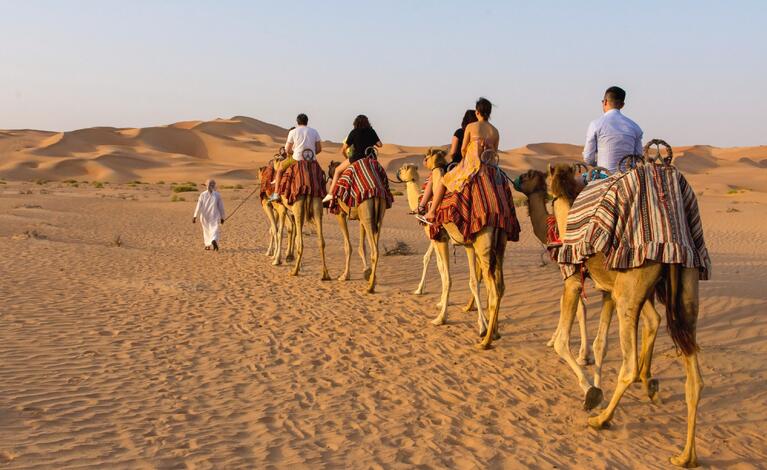 And finally, if the thought of riding a camel seems a lot more exotic than anything with an engine, don your best headwrap and live out your Laurence of Arabia dreams on this fauna tour of the dunes. 
Like the above, you'll be escorted in comfort - and air conditioning - to a camp deep in the dunes. From there, you'll saddle up and ride your two-humped friend for 30 gloriously bizarre minutes. Try and take some pics aboard a camel that cares not for your social media following. Good luck with that.
Then, when you're done, you'll be taken back to camp, where you can refuel, relax, and enjoy complimentary coffee, tea, dates, and more before heading back to the city. Very nice.
And those were our picks for the best day trips from Dubai! If you're looking for more fun within the city, check out Go City. With our All-Inclusive Pass or Explorer Pass, you can see all of Dubai's best bits when and how you want.