Keen to portray a modern – and often record-breaking – front to the world, it took Dubai's rulers some time to realize what a wealth of treasured objects and cultural insights they were keeping under wraps. Thankfully all that has changed, with an increasing emphasis on preserving the region's history and heritage for future generations. Check it out for yourself with the best museums in Dubai!
Dubai Museum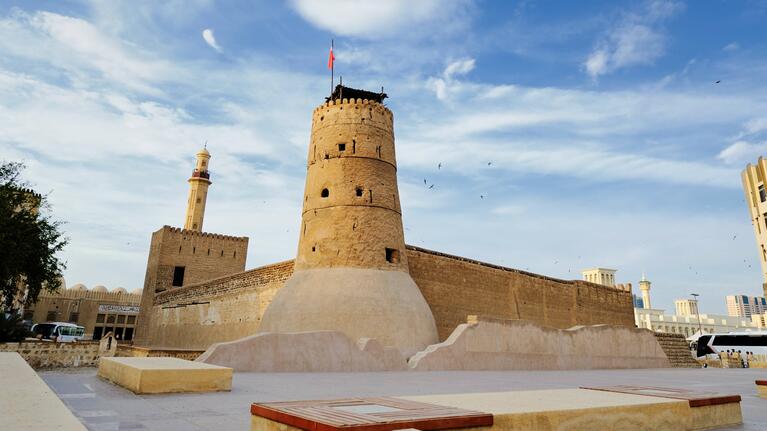 The main museum in Dubai, Dubai Museum was also the emirate's first, opening in 1971 following the United Arab Emirate's independence from Great Britain. Located in one of the oldest districts of Dubai, it sits within Al Fahidi Fort – both the oldest structure in Dubai and its tallest building for almost 200 years.
Its courtyard entranceway contains larger pieces within the national collection, including a full-sized dhow trading boat. From there, visitors are guided through a warren of ancient rooms and passageways filled with important objects, from weapons to musical instruments. They eventually connect with a contemporary section detailing Dubai's origins as a rest stop for vessels crisscrossing the region's waterways. The easiest way to find it is by jumping aboard a Hop-On Hop-Off sightseeing bus.
Museum of Illusions
Just a short distance away from Dubai Museum but very different in scope, the Museum of Illusions is a mind-minding modern equivalent of a circus' hall of mirrors. Eighty different illusions have been installed to baffle the eye whilst cleverly sneaking in a little of the science that makes it all possible.
A museum made for the Instagram generation, visitors are encouraged to get hands on with the illusions and take as many selfies as they can manage. If you've ever fancied appearing to hang from the ceiling or look like a giant, this is the place for you.
Saruq Al Hadid Archeological Museum
Opened in 2016, Saruq Al Hadid Archeological Museum is one of Dubai's newest. Its collection comes from the archeological site in the desert of the same name, discovered when Dubai's current ruler flew his helicopter across the area.
Dating back to the iron age – roughly 2,200 years ago – the finds displayed here include document seals made in ancient Iraq and Egypt, beads from the Indian subcontinent, and gold work any trader in Deira's Gold Souk would be over the moon to display. When seen as one, they help to piece together life in the region during prehistoric times.
Etihad Museum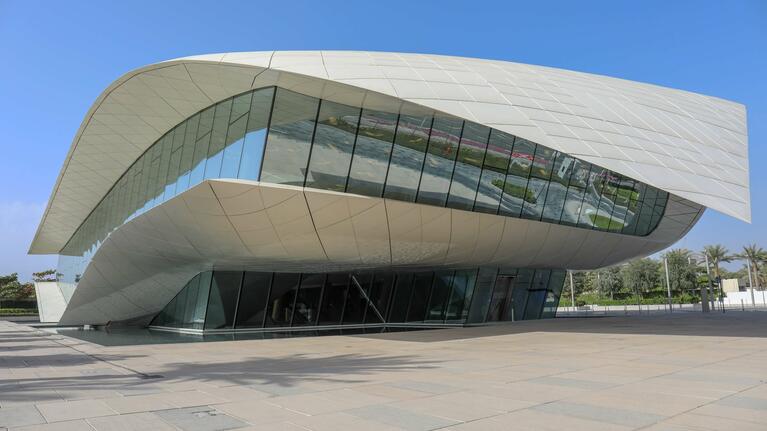 Nothing to do with the airline of the same name – though it surely irritates some of those at Emirates – the Etihad Museum is given over to the culture and history of all seven United Arab Emirates including Dubai.
Meaning 'union' or 'alliance' in Arabic, the Etihad Museum is situated on the shores of the Persian Gulf in a building resembling the UAE's founding charter. It is sited on the spot where the leaders of Britain's 'Trucial Sheikhdoms' signed the new constitution, the original of which can be found in pavilion seven. Other artefacts include personal belongings of these leaders, shown alongside documentaries describing the history of the new country.
Coffee Museum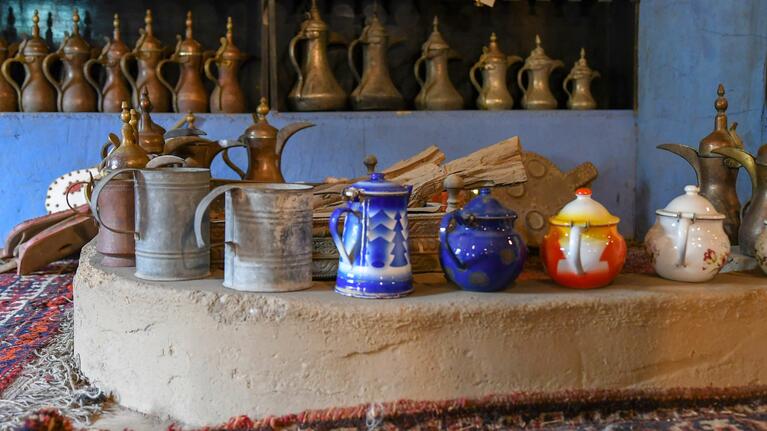 Is this everyday hot drink worthy of a dedicated museum? Come to Dubai's Coffee Museum and you'll end up deciding that it does. Love it or hate it as a drink, no one can deny the importance coffee has played in Emirati culture over the centuries.
Step through the doors of this modest building in the Al Fahidi neighborhood and you'll not only discover the legendary origins of the drink – an Ethiopian farmer wondering why his goats were getting excited after eating from a particular plant – and get to taste the results of everything you will have learnt in the onsite café.
Elmarsa Gallery
Part of an international group of contemporary galleries which started out life in Tunisia, and also features heavily at art fairs in France and Morocco, Elmarsa Gallery showcases the very best artists active today in the Middle East and Arab World.
Much of the work on display – including canvases and sculpture – has a subtle political leaning, connecting the region's traditions with issues facing the whole globe, from immigration to climate change.
House of Sheikh Saeed Al Maktoum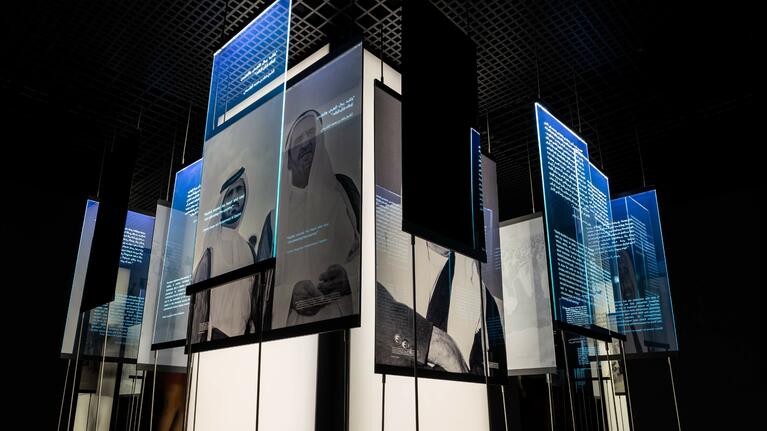 Visible from the dhows that run sightseeing tours along Dubai Creek in the Al Shindagha neighborhood, this building was the home of the Al Maktoum's, Dubai's ruling family, from 1896 until it was turned into a museum. A typical upper class Emirati home, including features such as the wind tower intended to funnel cooler air into the building's interior, it was the main residence of the ruler of Dubai from 1912 until his death in 1958. Also the birthplace of his children and grandchildren, it plays a hugely significant part in the culture of Dubai.
As a museum, it contains a variety of objects and photographs of Dubai before the oil boom, divided into nine different galleries. These include some documents dating as far back as 1791, whilst the building's architecture of gypsum, coral stone and thick teak doors is just as important.
Coins Museum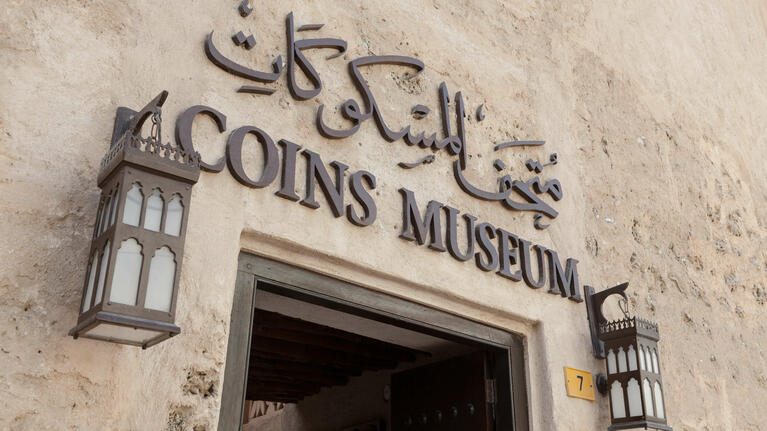 The eight room Coins Museum is one of the best museums in Dubai for considering the modern world's relationship with money. Almost 500 individual coins are used as a means of exploring the history of the region. Amongst them are silver Arab-Sasanian coins dating to only a few years after the Prophet Mohammed's flight from Mecca to Medina in around 622 AD.
Salsali Private Museum
Must visit museums in Dubai also include the Salsali Private Museum. You'll have to head to the former industrial area of Al Quoz to find its collection of roughly 800 modern and contemporary artworks, ranging from pottery and textiles to carvings and photography.
If you fancy taking something back home with you, the dedicated Collectors Lounge hosts regular temporary exhibitions curated by artists keen to present their work to new audiences, and that's surely what a visit to the best museums in Dubai is all about.
Exploring the best museums in Dubai
You don't have to have professor in front of your name to enjoy a turn in Dubai's top museums. Covering the history, culture and traditions of the emirate and its people, the best museums in Dubai are far from the stuffy spaces you might imagine. So don't miss your chance to delve into their collections.
Don't forget about Go City when traveling to Dubai. Purchase one of our pre-pay passes and you'll be treated to incredible savings on admission to many of Dubai's biggest attractions, from the At The Top observation decks of the Burj Khalifa to the roller coasters of MOTIONGATE Dubai.