When is the best time to visit Dubai? And when should you not visit Dubai? Which are the best months for those with half an eye on budget, and what are the factors you should be looking out for when planning your trip to this Middle Eastern playground? If you're asking any of these questions, you're just a couple of minutes from learning the answers to them. You're very welcome!
Weather in Dubai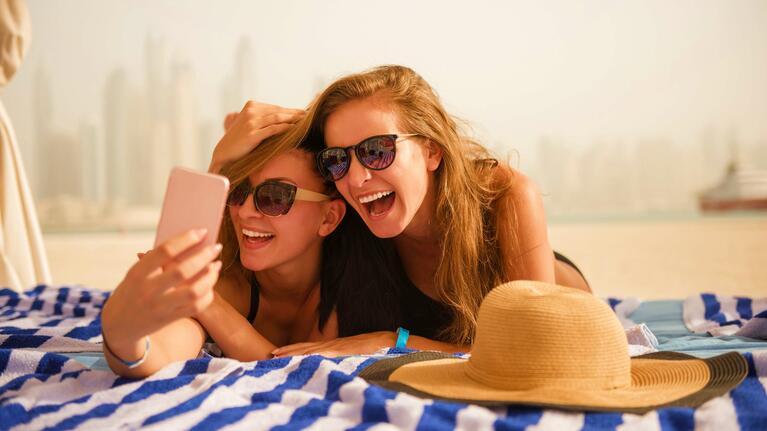 The biggest factor worth considering when planning your Dubai vacation is the emirate's weather. If you're looking for a climate that can be relied upon to deliver, Dubai is the destination for you. The desert environment means monthly average temperatures in Dubai don't drop below a very pleasant 24°C. But winter sports lovers shouldn't despair, it's still possible to hit the slopes at Ski Dubai.
The lowest temperatures, of 24-28°C, are found between December and March, with January the coolest month. However, lower temperatures bring cloud and some rain – 16 mm in December and 28 mm in February. So if you're heading to Dubai for the beaches, you might want to pick another time of year.
Overall, the best time to visit Dubai for weather is the months of April and October/November. Although temperatures rise to the low thirties Celsius, clear skies show off the state at its very best and make for the perfect time of year to take in the views from the top of the Burj Khalifa – the world's tallest building.
May through August sees temperatures rocket. They quickly hit 38-40°C, emptying beaches and filling the air-conditioned malls. The desert outside of the city is an absolute no-no at this time of year and streets are all but deserted during the hottest parts of the day.
What's the best time to visit Dubai for events?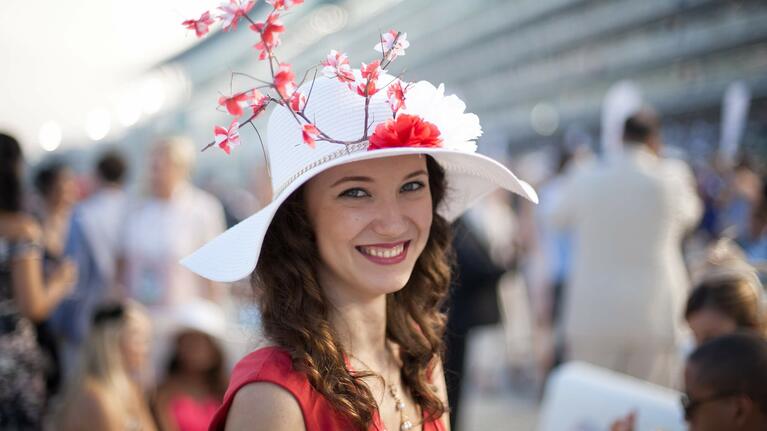 Generally speaking, events are few and far between during the summer months, as no one seeks to do anything much very fast and even residents struggle with the heat. It is one of the best times to visit Dubai for shopping though, with Dubai Summer Surprises extending across July, August and September to lure shoppers to its multitude of stores with the promise of great discounts, live performances and raffles with top prizes including gold bars and luxury cars. Don't forget that The Dubai Mall is also home to Dubai Aquarium and Underwater Zoo.
By comparison, the first months of the year are packed with events. It all kicks off with the New Year fireworks, which radiate out from the Burj Khalifa as well as erupting in the skies above Palm Jumeirah and Festival City Mall among many other locations in the city. They give way to the rather more sedate Desert Classic, bringing the world's top golfers to the emirate in search of tournament glory.
February welcomes the likes of Roger Federer and Ashleigh Barty to the hardcourts of the Dubai Tennis Championship, with music aficionados also well catered for with the Dubai Jazz Festival. As much a society event as a horse race, the rich and famous are sure to make time in their diary for the Dubai World Cup, the world's richest horse race, alongside World Art Dubai, the region's largest contemporary art fair.
There's another chance to enjoy spectacular fireworks, as well as military flypasts and temporary cultural villages to remind everyone of their heritage on December 2, the National Day of the United Arab Emirates of which Dubai forms a part.
Best time to visit for budget travelers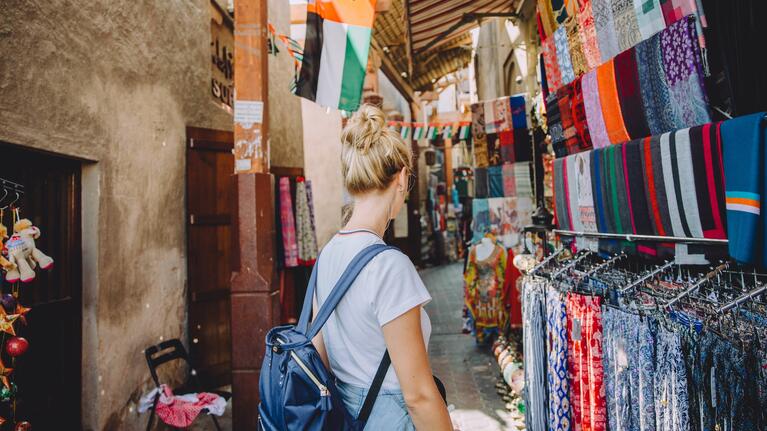 The cheapest months to visit Dubai when it comes to flight and accommodation rates can be found during the city's low season. This corresponds exactly with the summer, lasting from May through September. Unless a 4x4 quad bike ride in the desert is an absolute must, it's worth considering these months if money is at the forefront of your mind.
Alternatively, think about heading to Dubai in March or September instead. Temperatures are more amenable for exploring the ancient souks but high season prices aren't yet kicking in. With schools in session right around the world, crowds are also minimal, making a trip to MOTIONGATE or Ferrari World all the more enjoyable.
Visiting Dubai during 

Ramadan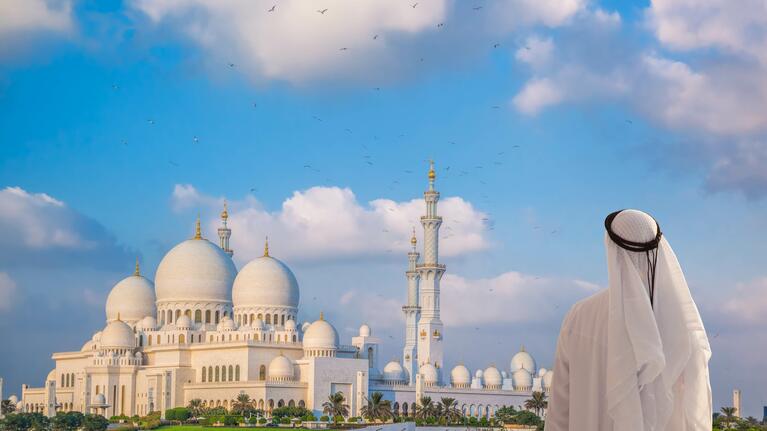 The holy month of fasting, Ramadan ends with the celebration of Eid al Fitr: families often buy their children gifts or new clothes and there are plentiful sweet treats to be had - keep an eye out for gars, a crumble sweetened with dates and cardamom, porridge-like harees and syrup-soaked lugaimat. This three-day no holds barred festival sees Dubai at its busiest.  
While it can definitely be an enriching cultural experience to visit at this time, be aware that it will mean some changes to your typical sightseeing. It is forbidden to eat, drink, chew gum or smoke in public, with many cafés and restaurants outside of hotels remaining shut during the day. Fines can be issued if you are found to be disrespecting these rules. In addition, some religious sites may shut their doors to non-Muslim visitors and taxis can be difficult to find in the early evenings, when drivers usually break their fast. Similarly smaller attractions may have shorter opening hours, whilst many stores choose to stay closed during the day and instead open for much of the night. Just a few things to consider if you're contemplating a trip during this period. 
Visiting Dubai with Go City
Try it for yourself and we think you'll soon agree that the best time to visit Dubai is the time you visit with Go City. We provide visitors to the world's top destinations with discounted admission on a whole range of popular attractions. There's no need to change your vacation plans or ditch your dream things to do. So whether it's thrill seeking in Dubai's amusement parks, absorbing the region's culture at a culinary experience or taking a tour by traditional dhow or modern kayak, substantial savings can be made.