Heading to Dubai this year and want to add a little festive spice to your trip? Check out our guide to the best events and festivals in Dubai!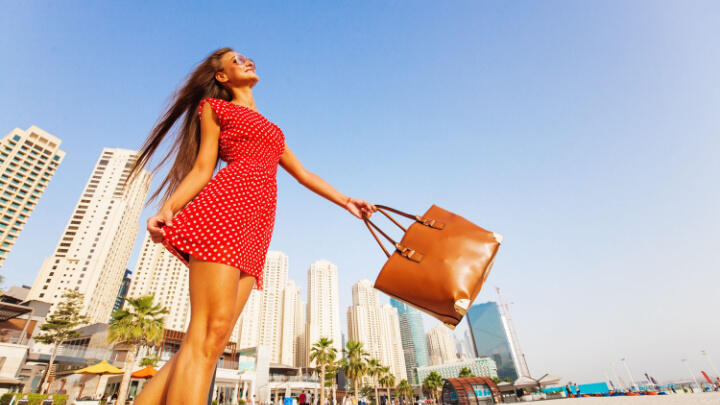 Dubai Shopping Festival
When: All of January to the first week of February
Where: Dubai Festival City Mall
If shopping is your jam, then you'll love this shopping-themed festival! Since it began in the mid-90s, shops all over the country have offered amazing deals on brands from the high and low streets!
Besides the bargains, numerous food-related events take place, as well as concerts, parades, game shows, ramp walks, and other activities. For you shopaholics, this is easily the best of Dubai's events and festivals!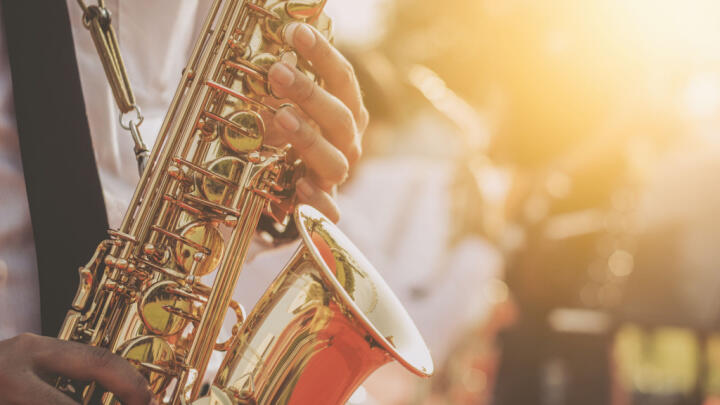 Dubai International Jazz Festival
When: February
Where: Al Sufouh 
While it's labeled a jazz festival, the Dubai International Jazz Festival is more of a celebration of music in general. Many non-jazz mainstream performers like Duran Duran and Ricky Martin have taken the stage in years past, alongside jazz provocateurs from the past half-century. So even if you're not a jazz fan (which, to be fair, is an acquired taste), you might still get something out of it!
If you do attend, you'll be rubbing shoulders with nearly half a million people. Yes, it's that big, and you may not have even heard of it. It's also won awards. Who knew? Not you, that's for sure.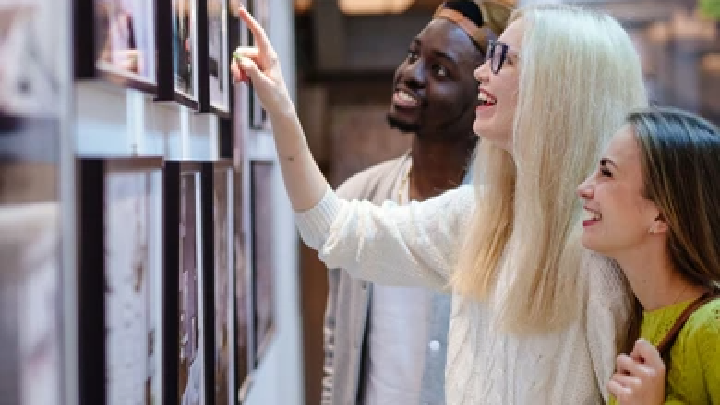 Art Dubai
When: March
Where: Mina a'Salam
Art Dubai is a celebration of all art forms, giving both established artists and up-and-comers a platform to strut their stuff. Launched by Sheikh Mohammed bin Rashid Al Maktoum back in 2007, it's one of the most diverse artistic events on the planet - drawing nearly thirty thousand collectors, curators, and museum representatives from all corners of the globe.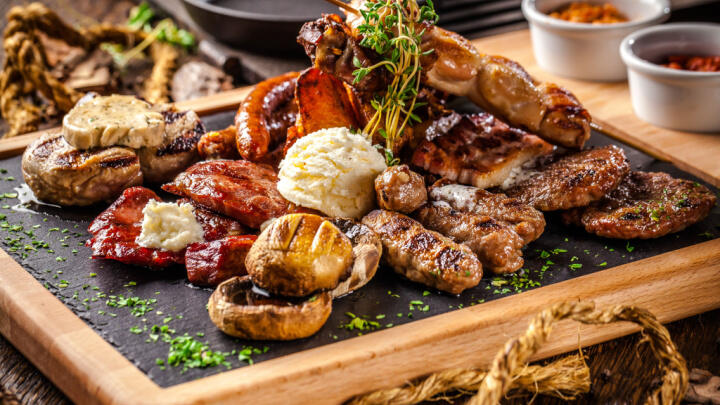 Taste Of Dubai
When: March
Where: Dubai Media City Amphitheatre
Food lovers, rejoice! Dubi has its own fantastic festival just for you foodies. For the past 15 years, Taste of Dubai has brought chefs and eaters together for a one-of-a-kind celebration of the region's cuisine. 
Every year the festival is visited by world-famous chefs and, if you're lucky, you might even get to see them put on a live cooking demo. Good luck, because these draw the biggest crowds at the festival. 
On top of all that, you've got places to buy new and exciting ingredients, stalls to try delicious local cuisine, and Dubai's restaurants also offer huge discounts on some of their most popular dishes. What a time to be alive. If you want to try local culinary delights, the Taste of Dubai is easily the best of Dubai's events and festivals.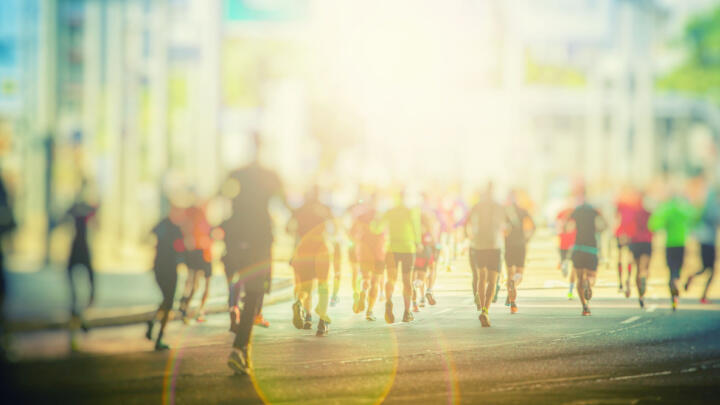 The Dubai Marathon
When: March
Where: Dubai Creek Club St 
Dubai even has its own marathon, if you can believe it. Mercifully taking place in the cooler, pre-summer month of March, it draws thousands of people to participate and spectate every year. 
But it wouldn't be a Dubai Marathon without a little Dubai opulence. That comes in the form of the prizes on offer, with 1st place netting the winner a cool $250k. Not bad for a bit of jogging. And, if anyone manages to break a world record, they'll receive $1 million! That's a lot of paper.
So, what are you waiting for? Get practicing and see if you can make it home a millionaire!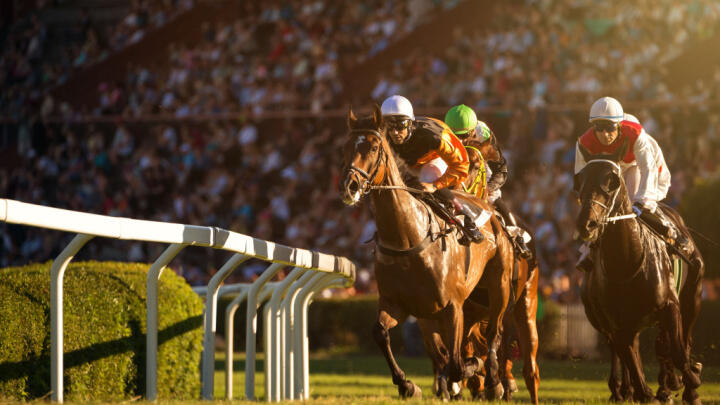 Dubai World Cup
When: March
Where: Nad Al Sheba Racecourse
Not to be confused with the soccer world cup that takes place every four years, the Dubai World Cup is all about horses. And, with a prize pool of $10 million, it's one of the richest races in the world. 
Unsurprisingly, top jockeys, horses, and coaches flock to Dubai in March to try and win a piece of the pie. 
So, if you're into horse racing and think luck is on your side, why not head there and play the odds?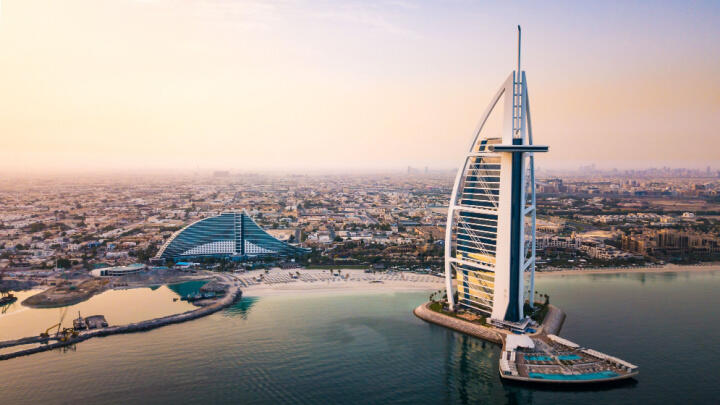 Swim the Burj
When: March
Where: Burj Al Arab
The Burj Al Arab is quite the sight to behold, and easily one of Dubai's most recognizable landmarks. Standing mightily on an artificial island, this fin or sail-shaped building is rather pretty. 
And what does an artificial island have around it? Water. And what does that mean you can do around the Burj Al Arab? That's right, bright sparks, you can swim it! Every year, hundreds of sea runners take to that moat around this capitalist behemoth and attempt to beat each other in a race.
And you can watch, if you so desire.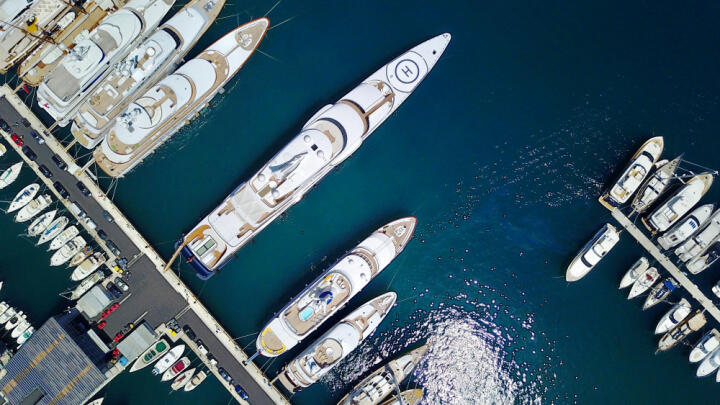 Dubai International Boat Show
When: March
Where: Dubai Marina
In a city known for its wealth and wealthy residents, it's hardly surprising to discover that Dubai has its own boat show. But the Dubai International Boat Show is one of the city's most prestigious events, drawing boat brands and boat lovers from all over the place. You'll see big boats, bigger boats, and the biggest boats you've ever seen. Boats!
But it isn't all boats. No siree. There's also a lovely art gallery to explore (that may be primarily focused on seafaring vessels), live music, and other entertainment to keep you, well, entertained. Are you not entertained? You will be. 
Looking to be wowed by extravagance? The Dubai International Boat Show is easily the best of Dubai's events and festivals!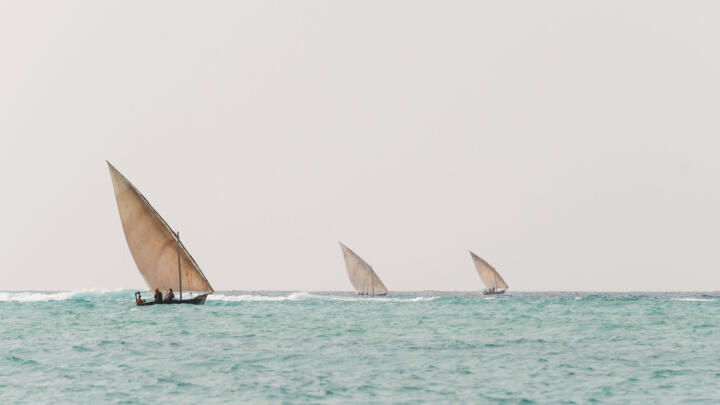 Al Gaffal Dhow Race
When: September
Where: The ocean
Speaking of boats, let's talk about boats! But instead of the luxurious, opulent boats on display at the boat festival, we're talking dhows. What are dhows? Well, they're a traditional middle-eastern boat. And what is the Al Gaffal Dhow Race? Well, it's a race. A race with dhows. 
Part historical homage, part marketing push to Dubai's original trade of pearl diving, if you like boats and races, then they don't get much more boat-racey than this boat race.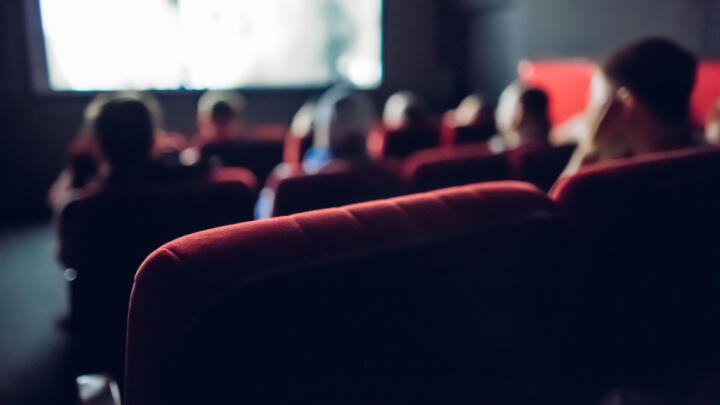 Dubai International Film Festival
When: December
Where: Al Sufouh 
The biggest of its kind in the region, the Dubai International Film Festival was first conceptualized as a way to encourage local filmmakers to bring their ideas to life on the silver screen. Since then, it has become somewhat of a haven for big-time actors, directors, and producers, who attend the show every year to find promising projects, or even more promising filmmakers, to work with. 
Since 2006, the festival has shown over 500 Arab films, and was responsible for the creation of two-thirds of those. As such, it's a great success for Arab cinema and one definitely worth checking out!
And that's our guide to Dubai's biggest and best events and festivals! Looking for more fun for your vacation? Try Go City. With our All-Inclusive Pass or Explorer Pass, you can see all of Dubai's best bits when and how you want.