Dubai is a glittering, modern city, filled with top-notch attractions to appeal to every interest. Whether you're interested in exploring the history of this amazing destination or you just want to enjoy the beaches and the weather, you'll find something delightful to do during your time in Dubai. If you're looking for things to do in Dubai for adults, check out our list of the top activities that couples and groups of friends will enjoy, including...
Hop-On Hop-Off Big Bus Dubai Tour
Island Beach Getaway Cruise in Abu Dhabi
Burj Khalifa At the Top
Royal Safari Experience
Ski Dubai Polar Pass
RIB Speedboat Sightseeing Tour
and more!
Hop-on Hop-off Dubai Bus Tour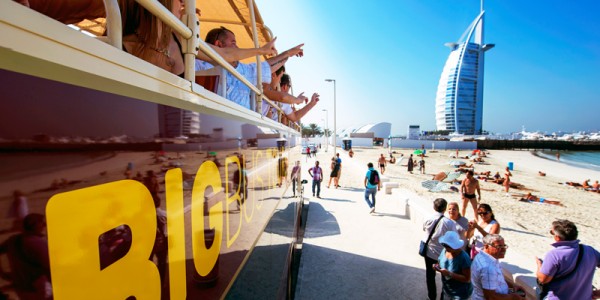 See all the best sights and sounds of Dubai on a comprehensive Big Bus Dubai tour. It's a good introduction to the city for first-time or infrequent visitors, and there are multiple routes to choose from. Highlights from different routes include the Burj Khalifa, Heritage Village, Spice Souk, City Walk, Mall of Emirates, Pier 7, and many more. A hop-on hop-off option like this also gives you the important flexibility to explore new things that interest you further.
Speedboat Sightseeing Tour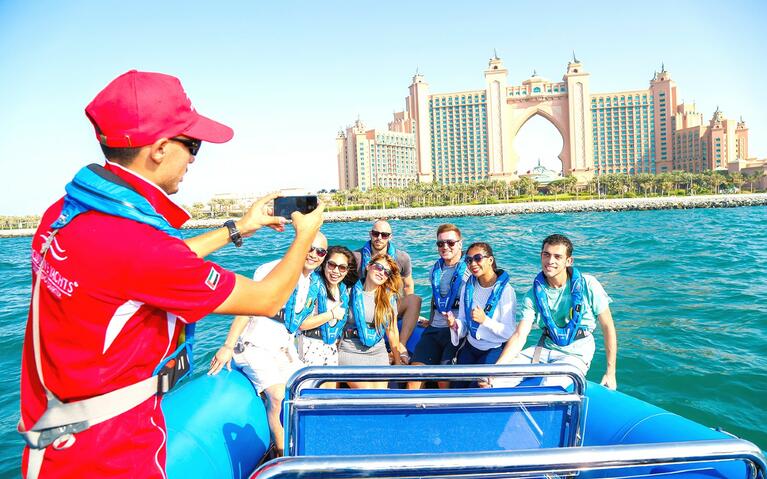 Getting out on the water is a must when visiting this sun-soaked desert city. Aboard this hair-raising speedboat ride you'll cruise around the Palm and enjoy the magnificent 360-degree views of Dubai's best bits.
You'll see the city's glimmering skyline, the luxurious hotels, the Sheiks' palaces, and the stunning, sail-shaped Burj al Arab. Bring your camera along for those all-important photo opportunities.
At the Top - Burj Khalifa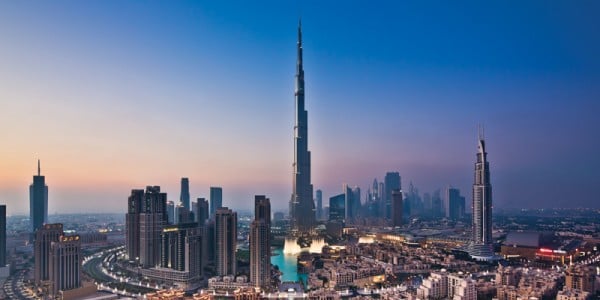 Travelers of all stripes won't want to miss out on the opportunity to see the view from the world's tallest building – the Burj Khalifa. At the Top: Burj Khalifa is the observation deck of this stunning architectural marvel, located on the 124th and 125th floors.
Enjoy informative, interactive media displays on the way up, and at the top. Once there, you'll get panoramic views of the city, the beach, and the desert all around you. It's the perfect opportunity for that romantic couple selfie!
Activities at Atlantis the Palm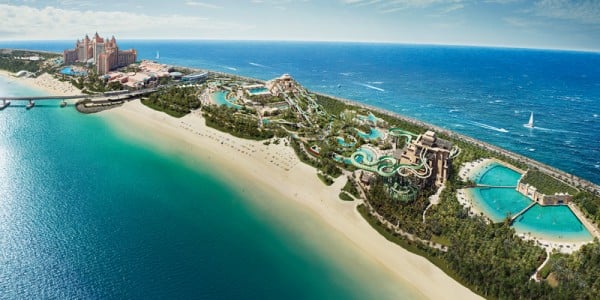 Kick back and relax at Atlantis the Palm, one of the best resorts in Dubai. And you don't have to be a guest to enjoy their enchanting offerings! Enjoy a day of exciting splashy fun at Aquaventure Waterpark, with exhilarating rides and slides to enjoy.
Or, explore the many exotic marine creatures at the Lost Chambers Aquarium across 20+ exhibits. And end it all with a chill afternoon on the beach!
Royal Safari Experience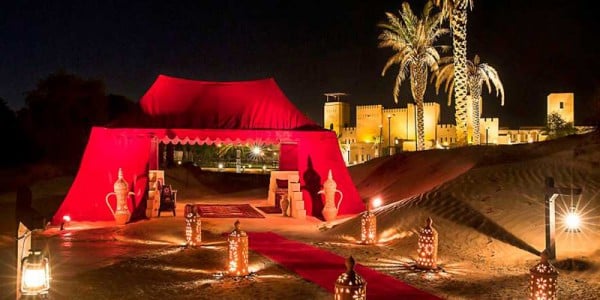 Delight in an evening safari adventure as you roam the Arabian desert. Your destination is the Arabian Fortress, where you'll be greeted with an array of traditional fare like Arabic coffee and dates. Watch the sun set over the desert (super romantic for couples!), and enjoy demonstrations and loads of authentic Arabic activities like henna painting, traditional dance, and more. Then, indulge into a five-star dinner buffet and perhaps some shisha to unwind.
Dubai Dinner Cruises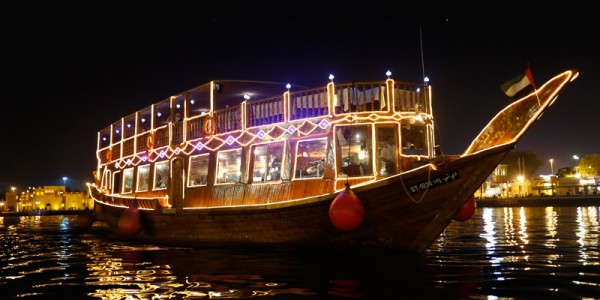 If you're looking for a romantic excursion or a friends-only adventure in Dubai, a dinner cruise is a safe bet. There are plenty of options to choose from, so it's just a matter of which sounds the most appealing.
A Sunset Dinner Cruise in Dubai Marina is perhaps best for a date where you can see the city come alive while the sun sets. The Dhow Dinner Cruise has the potential for some couples-centric fun and plenty of opportunities just to enjoy the good food and sightseeing of Dubai Creek.
Arabian Culinary Experience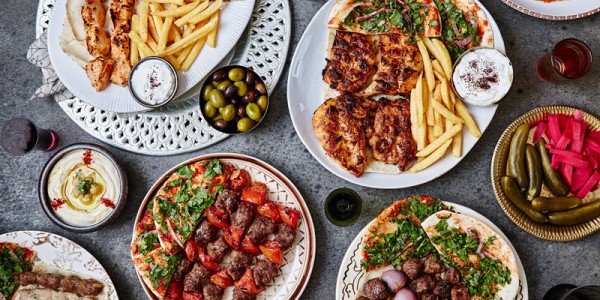 If a dinner cruise isn't your thing, but you and your significant other still want to sample the local cuisine, then try out this unique Arabian Culinary Experience. Hosted at Al Hallab restaurant (with locations in the Dubai Mall and Mall of the Emirates), this exciting adventure into international cuisine is sure to please.
Specializing in traditional Lebanese cuisine, Al Hallab features a wide variety of traditional mezze, grilled meats, salads, desserts, and other delicacies. What better way get the real flavor of the region?
Ski Dubai Polar Pass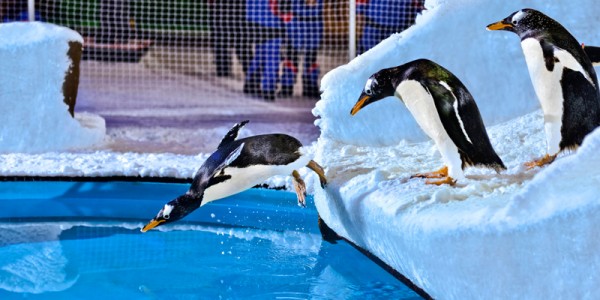 Who says Dubai is all heat and desert? Slide into the world of Ski Dubai for an unforgettable and unbeatable indoor skiing experience.
Your Ski Slope pass offers you the freedom to choose from a number of activities. Whether you want to ski the day away, try your hand at snowboarding, or ride a toboggan, you'll be able to enjoy your afternoon.
Keep an eye out for some of the park's more curious visitors with a Snow Classic pass – the gentoo and king penguins that wander about throughout the day!
RIB Speedboat Sightseeing Tour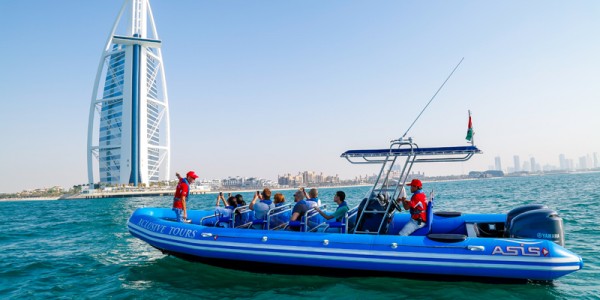 Another great way to see the city is from the water – a unique perspective that a bus tour simply can't replicate. The Speedboat Sightseeing Tour is a particularly exciting option for the water-borne adventurers, offering informative commentary at high speeds for 90 minutes.
Top sights include the skyline around Dubai Marina and the surrounding waterfront.
iFly Indoor Skydiving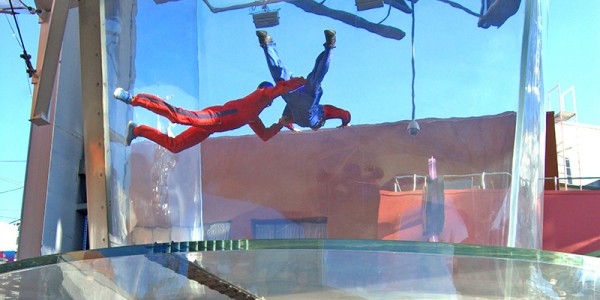 Take a walk on the wild side with a skydiving expedition! iFly Indoor Skydiving is a distinctive experience that offers the fun and exhilaration of skydiving combined with the security of bungee-jumping.
Don't be intimidated if you don't have any experience, either – new skydivers are welcome and the event itself is pretty low-key for first-time flyers.
Watersports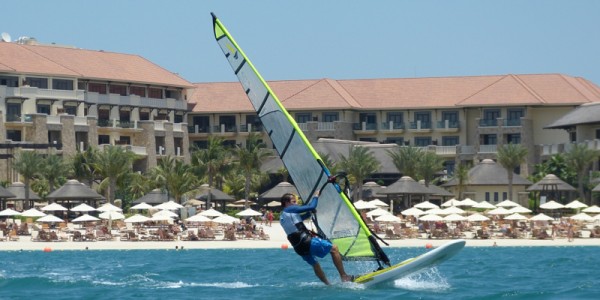 There are few things more delightful than visiting a beach city with friends or loved ones. Take advantage of Dubai's amazing beaches with some water activities!
Be active and get some exercise with stand-up paddeboarding. Try something new with a windsurfing lesson. Or, just enjoy the scenery on a kayak tour. Whichever option you choose, you'll get to make the most of the sun and surf of this desert paradise.
Rock Republic Climbing Walls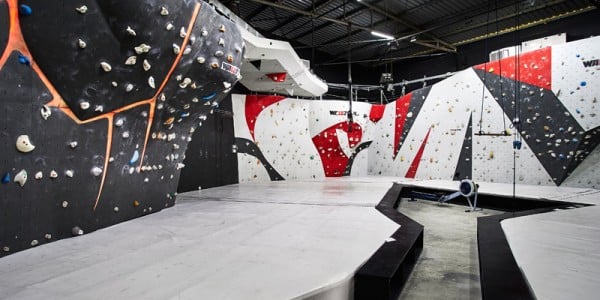 Active couples and friends will want to challenge themselves – and each other! – at Rock Republic Bouldering Gym. They welcome climbers of all levels of experience and fitness, so no need to be a rock wall junkie to participate.
Enjoy the freedom to climb a variety of walls at different fitness levels, as long as you'd like!
Go-karting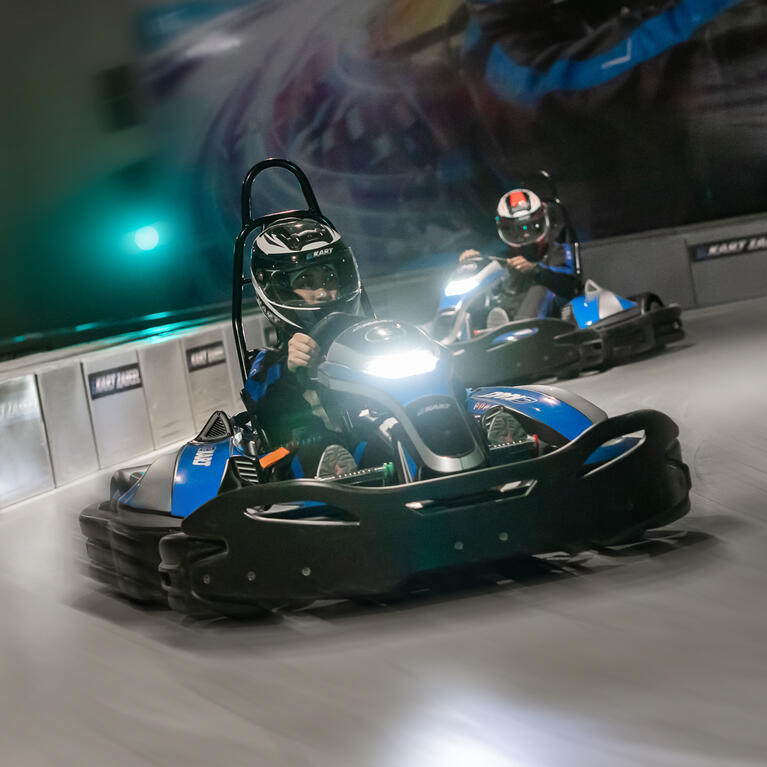 Strap in for an electro-powered thrill ride on an awesome go-kart at E-Kart Zabeel. You'll get behind the wheel of the latest generation of electric go-karts and enjoy a blast around a state-of-the-art track. 
Competitve racers among your party will delight in seeing times shared on the scoreboard at the end. What are you waiting for? Let's ride!
Save on Attraction Admission
That should do it! Our list of some of the most fun things to do in Dubai for adults during your vacation. These ideas are great for couples or if you are traveling with a group of friends. Remember, many of these great activities are included with your pass, where you can save on combined admission vs paying at the gate. 
See all available passes and Dubai based attractions. Consider adding a few of these fun options to your kid-free vacation itinerary. Enjoy!