So, you're thinking of planning your vacation in Dubai? It's a fantastic choice, featuring some of the most eye-opening and biggest attractions on the planet. But Dubai is also one of the hottest places in the world, so is March a good time to travel to Dubai? Let's explore that and more as we delve deep into our guide to Dubai. Let's talk about what to expect from the weather and what you'll be getting up to during your stay!
Including:
Dubai weather in March
Indoor skydiving
Ride the fastest rollercoaster on Earth
Sail the seas on the Black Pearl
Explore the dunes on camelback
and more!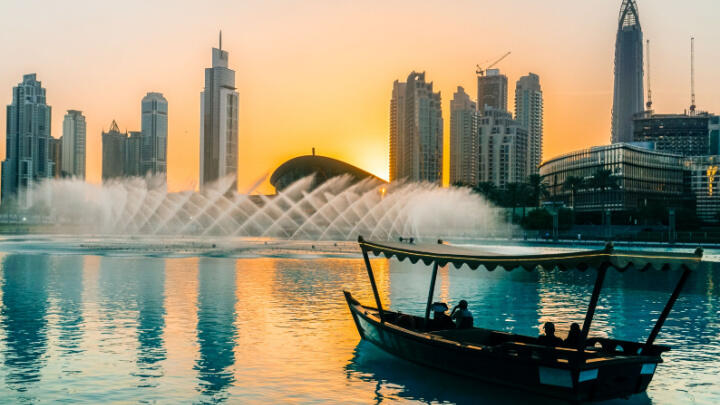 Dubai in March: What to Expect
Dubai is notoriously warm all year round, and March is arguably the last month before a long, long summer. As such, you can expect highs of around 82°F and lows of around 64°F. After March, max temperatures don't dip lower than 91°F, and during peak summer will easily hit 105°F or more. Therefore, if you're from colder climates and you're not looking to have your eyebrows burnt off, March could be the perfect time to vacation in Dubai!
Dubai in March: What to Do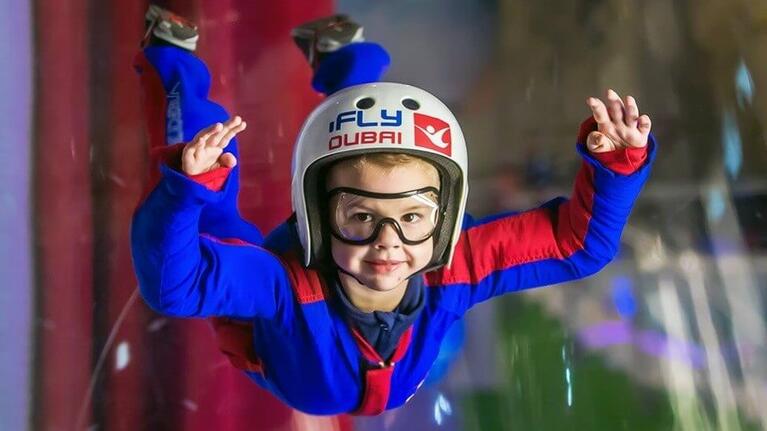 Forget planes and parachutes because there are safer ways to free fall these days. Leap - or stroll - over to iFly Dubai and experience indoor skydiving as you've never seen before.
Over the course of two 1-minute flights, you'll be bombarded by winds of up to 124mph. You'll feel your feet leave the ground as your entire body becomes suspended in the air. Then, strut your stuff as you fling your body this way and that, throwing shapes that would make the 90s proud.
If all that sounds a bit overwhelming, don't worry. Each session has a trained instructor on hand who'll show you the ropes. They'll be able to show you the correct body positions to use so you don't simply flail about like an uncultured oaf. However, if you're a pro, or you've done it before, they'll happily step back and let you own it. 
If you like rollercoasters, then you'll love Ferrari World. Dubai's ode to the famous car manufacturer is home to the fastest rollercoaster in the world. It's called Formula Rossa, and it's a thrill ride like no other. 
Strap in, put your goggles on, and prepare to be blasted nearly 150mph in 4.9 seconds. You'll be feeling speeds of nearly 5Gs, which is equivalent to F1 racecar drivers. So yeah, pretty crazy. 
But Formula Rossa is just one of the fantastic breakneck rides you'll find at Ferrari World. At Flying Aces, board a bi-plane (connected to a track) and ascend over 200ft in the air before you descend through the world's highest rollercoaster loop at up to 74mph. Pretend your drag racing against a friend at Fiorano GT Challenge. And ride around a miniature recreation of Italy and see the sights at Bell'Italia. 
Perfect for kids and bigger kids, as well as those of you with only a passing interest in cars, Ferrari World is a must-visit attraction for your March vacation in Dubai.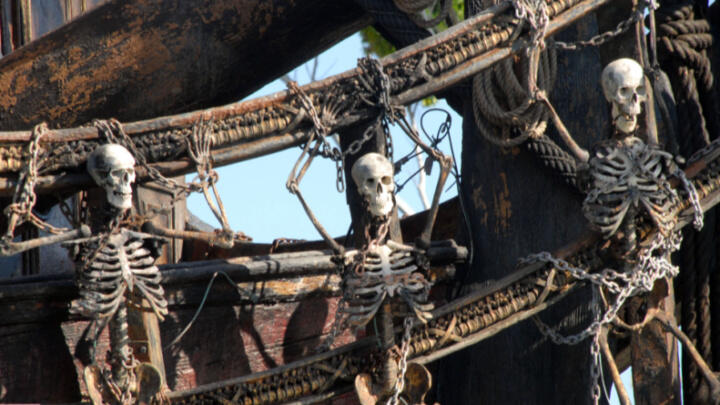 Who doesn't love pirates? Fictional pirates, at least. Presumably, real pirates are much less lovable and a lot more terrifying. So, why not join the most well-known pirate on the planet for a jolly sail around Dubai's delightful landmarks? 
With none other than Captain Jack Sparrow as your guide and navigator, you'll be shown around the likes of the stunning Dubai Creek Harbour and on to Mohamed Bin Rashid, where you'll pause to marvel at the views of the Burj Khalifa - the tallest building in the world. Perhaps Captain Sparrow will marvel at he's never seen a building that big before, and you can snap a quick selfie with him as he gasps towards the sky. 
With the perfect mix of comedy and exploration, this sightseeing cruise is the best way to see the city from a different perspective.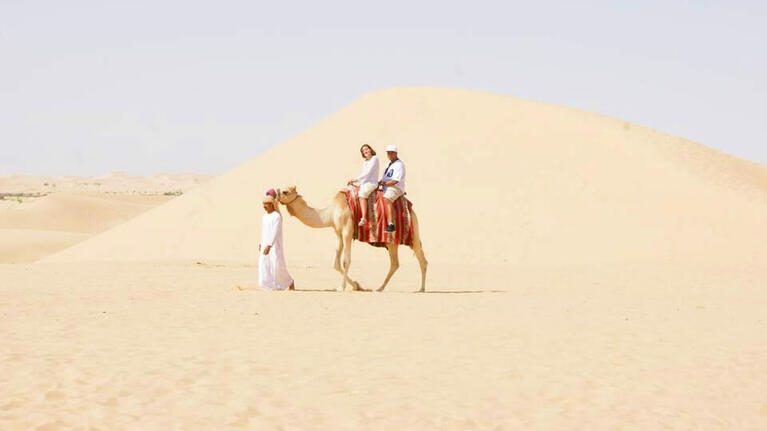 In March, you'll find that Dubai has rather temperate mornings. So, why not head out at dawn for a desert safari tour of the dunes? You'll miss the peak of the heat and have a damn good time doing so. 
Start the morning off with style thanks to your lift - a feature-rich 4x4 decked out in luxury seating and air-conditioning. Once they've picked you up from your hotel, you'll be whisked away from the reflective metropolis of downtown Dubai to the magical golden dunes outside the city. 
Then, you'll arrive at a desert camp and meet your new ride, a camel! You'll then ride the dunes on your new buddy and see the sea of sand up close and personal. And after all that, if you want to add some excitement to your morning, you can pay a bit more to try your hand at quad-biking or even ride a dune buggy. And, after all that, you'll be taken right back to your hotel, ready for your afternoon in Dubai!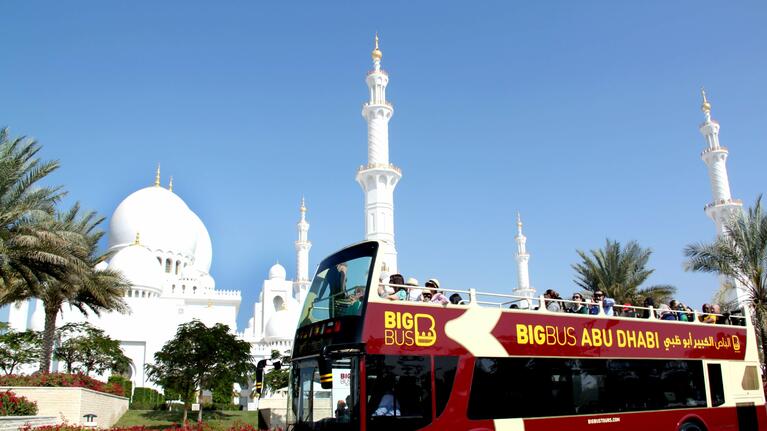 And we'll end our guide to Dubai in March with a trip to the nation's capital. Abu Dhabi is a mix of culture and modernity, offering a decidedly different atmosphere when compared to Dubai. 
Kicking off on the coast, you'll pass by famous spots such as the vast Jebel Ali Port, the National Exhibition Centre, Etihad Towers, the Louvre Museum, and Emirates Palace. All of them are worthy of more than a few pictures, so keep your phones charged and your memory free. 
The perfect answer to Dubai's extravagance, go see what all the fuss is about. 
And that concludes our guide to Dubai in March! Dubai is a city packed with things to see, experiences to undertake, and plenty more in between. So, if you want to see everything the city has to offer, Go City's got you covered. With our All-Inclusive Pass or Explorer Pass, you can see all of Dubai's best bits when and how you want. Take the fuss out of your trip and put it all on one pass.