Head to Dubai in November? A good choice, friend. Just the right side of Dubai's intense summer period, it's the perfect time to see and do everything you want. Check out our guide to Dubai in November, and see what's on offer!
Including:
Dubai weather in November
Dubai's water parks
Swashbuckling sea tours
Ferrari World
Dubai's best eats
and more!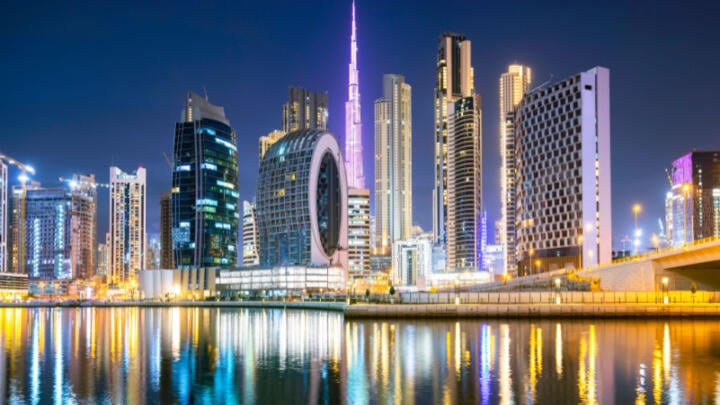 Dubai in November: What to Expect
For the unprepared, Dubai's summer can seem to drag on for about half the year. And unlike summers you may have experienced, Dubai's is different. Highs of 105°F are common during peak heat, so you might want to give a summer vacation a miss. 
However, November is when things really start to cool down. On average, you can expect highs of around 87°F and lows of around 68°F. So, if you're looking to pleasantly sizzle rather than catch fire, November might be the perfect time of year in Dubai!
During the day, you'll want to dress light in tees, summer dresses, shorts, and sandals. But in the evenings, you may want to change into light jackets, long-sleeved shirts, jeans, and proper shoes. November is a 'best of both' month, giving you the sun you want as well as the cool evenings to unwind and sleep. Plus, Dubai's weather is damn sure to be better than wherever you live during late autumn/early winter!
Dubai in November: What to Do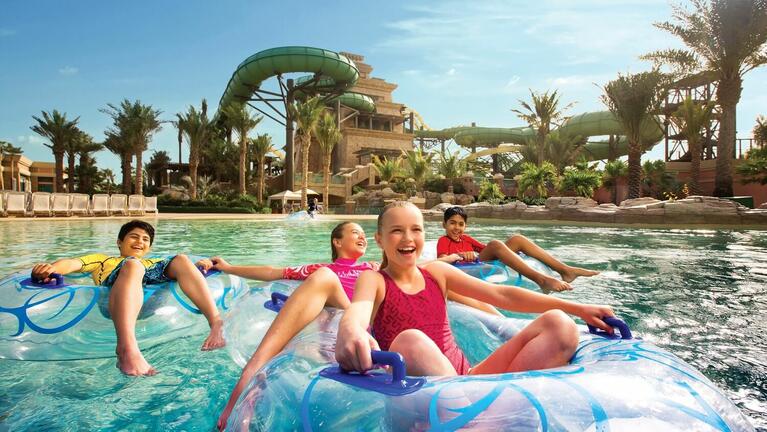 Make a splash at Dubai's water parks
On particularly hot days, you'll want to make the most of the autumn sun. And where better to soak up some rays and stay cool at the same time than at a water park? Dubai has a handful of the watery wonders, but we recommend you check out Aquaventure Waterpark at Atlantis The Palm. There, you'll find plenty of rides that cater to both the young and old. Aquaconda throws you down a head-spinning snake of a ride, with twists and turns around every scaly corner. There's the death-defying Leap of Faith, which drops you off a near-sheer cliff of a jump, straight into a tunnel surrounded by sharks! And after all that excitement and more, they even have their own beach where you can relax or hop in a kayak!
If you're planning a family vacation and want to treat the kids,  LEGOLAND® Water Park caters to them especially, with 20 LEGO®-themed rides featuring some recognizable faces from the building-block franchise. The Joker Soaker pits you against Batman's worst enemy as you splash around his playground. And at LEGO® Slide Racers, you'll board your mat and bomb your way down this white knuckle ride. Thrills, chills, and hopefully, no spills await you.
It may sound strange, but water parks are some of the best things to do on a warm November day in Dubai.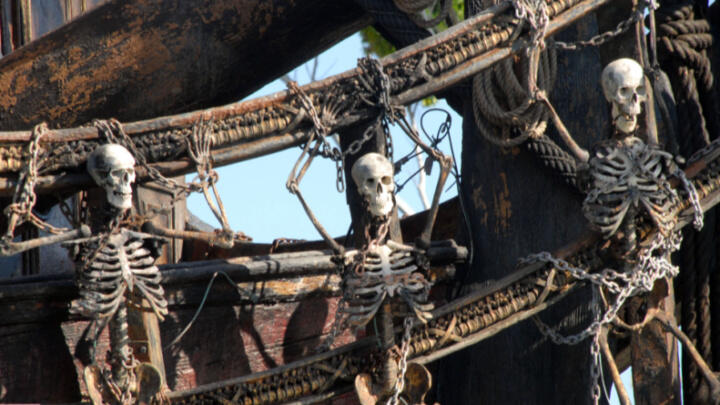 Sightseeing is fun and all, but why not add a little spice to your tour of Dubai's best bits? By spice, we mean spiced rum, and that can only mean one thing. A tour courtesy of Captain Jack Sparrow from Pirates of the Caribbean!
With his unsteady hand around the wheel, you'll sail past Dubai Creek Harbour and on to Mohamed Bin Rashid. Prepare your cameras because you'll then pass the tallest building on Earth, the Burj Khalifa. You can even ask the captain himself to take a selfie if he's not imbibed too much. 
All through the journey, the "worst pirate you've ever heard of" will comically remark on your surroundings, giving you insight into the history of the landmarks. He'll likely regale you with his escapades while he's at it, so prepare for some tall tales!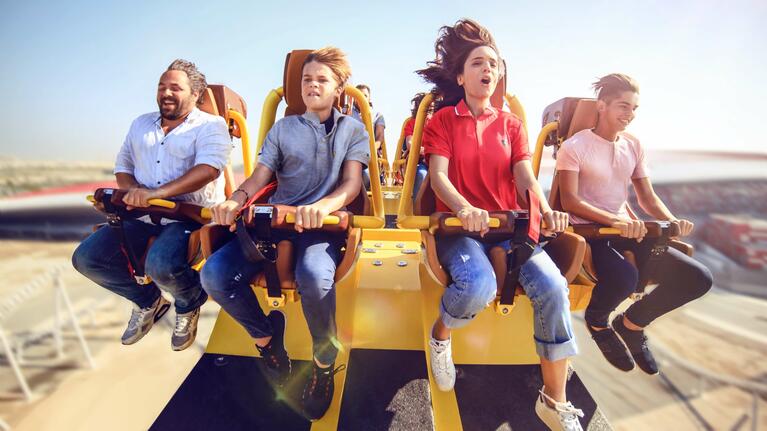 On a warm November day, what better way to appreciate the sun with the wind running through your hair? Or, better yet, crashing into your face and throwing you back in your seat at 150mph? Welcome to Ferrari World, home to the world's fastest rollercoaster. 
Only the bravest dare test themselves on Formula Rossa. To replicate the feeling of driving an F1 car, you'll be propelled 150mph in just under 5 seconds. At that speed, you'll feel the equivalent of 5Gs of force, which isn't far off jet fighter pilots. Can you take the Gs? Only one way to find out. 
There are plenty of other rides to try while you're there, so if you have a passing interest in fast cars or simply want to ride some of the most white-knuckle rides on the planet, give it a go.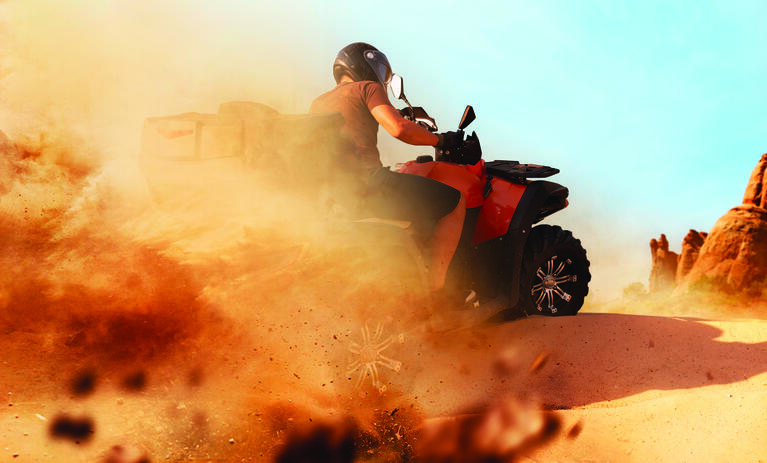 Exciting desert tours
If you want to take your white-knuckle adventures to Dubai's dunes, why not try a desert tour? Whether you want to try your hand at quad-biking, driving a dune buggy, riding a camel, or a relaxing BBQ evening, you've got plenty of options. 
No matter which you'll choose, you can expect 5-star service. A plush 4x4 will pick you up from your hotel and take you out of the city. And, when the experience is over, they'll bring you right back. 
The perfect way to avoid all the hassle of booking cabs or planning public transport routes, our desert tours ensure you get to see stunning sights and thrilling experiences without the headache!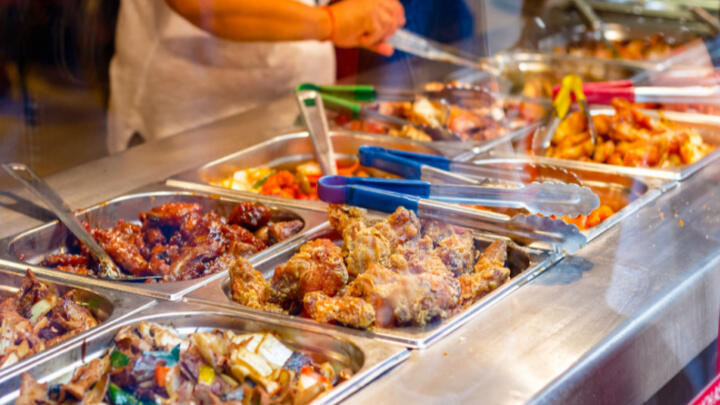 Grab some grub
And finally, after all the excitement of your trip, you might be feeling pretty hungry. Thankfully, Dubai has tons of restaurants that cater to every culinary desire under the sun. But who wants to click links when they can read our recommendations? 
For South American delights, try Coya. This Peruvian restaurant, which also borrows generously from Spanish and far Eastern cuisine, is well known around Dubai as one of the best in town. It's also on the expensive side, so bear that in mind. 
For French food and a lively evening atmosphere, hit up Bagatelle. A great menu combined with live music after dark makes it the perfect nighttime visit.
Or, if all-you-can-eat brunch sounds too good to pass up, check out Bubbalicious. Located in the Marriott's Westin Dubai Mina Seyahi Beach Resort & Marina, you'll be free to gorge on lobster, curry, and countless other world dishes.
And that's our guide to Dubai in November! Looking to add to your itinerary? Check out Go City. With our All-Inclusive Pass or Explorer Pass, you can see all of Dubai's best bits when and how you want.