Life in Dubai can feel like a movie in the Fast & Furious franchise. However, it doesn't have to. If you're a speed freak or adrenaline junkie Dubai won't disappoint, with some of the fastest roller coasters in the world and a wealth of extreme sports. But if it's a slower pace of life you're after, don't discount a trip to the largest of the United Arab Emirates just yet! Why? Because relaxing things to do in Dubai include everything from luxurious spa stays to sumptuous afternoon teas. Check out the top relaxing spots in Dubai right here!
Sample incredible foods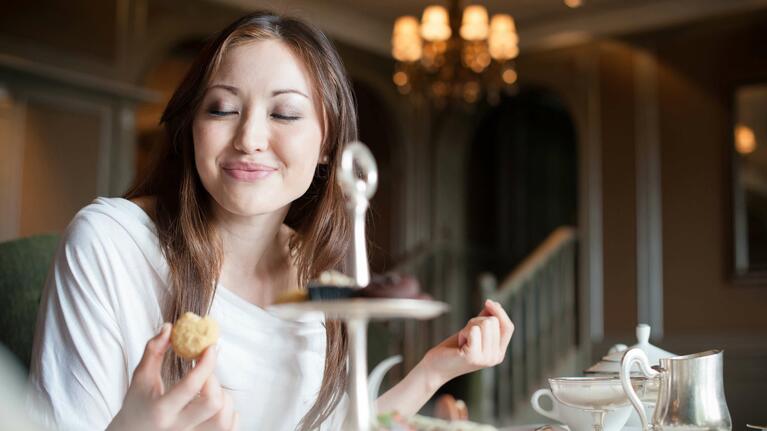 Boozy brunches have become a staple with the expat crowd come the weekend. The rest of the week morning dining is a far more tranquil affair, with plenty of spots offering refuge to remote workers and those keen to take it easy, whether with the latest coffee creations or something more substantial. Menus range from full English breakfasts to pastry selections that would make Julia Child and Heston Blumenthal blush.
Alternatively, you could swap the full English for an afternoon tea. Expect a blend of traditional British high tea and modern inventiveness, with contemporary flavors served up on porcelain your grandmother would be proud to have owned.
If you're looking to splash the cash, head straight for the Skyview Bar at the Burj Al Arab or the Chart Room of the QE2 floating hotel. For an authentic Emirati experience, tea and coffee houses dot the souks of Deira, with prices starting at just a handful of dirhams and the conversation that ensues entirely free or charge.
Hit the stores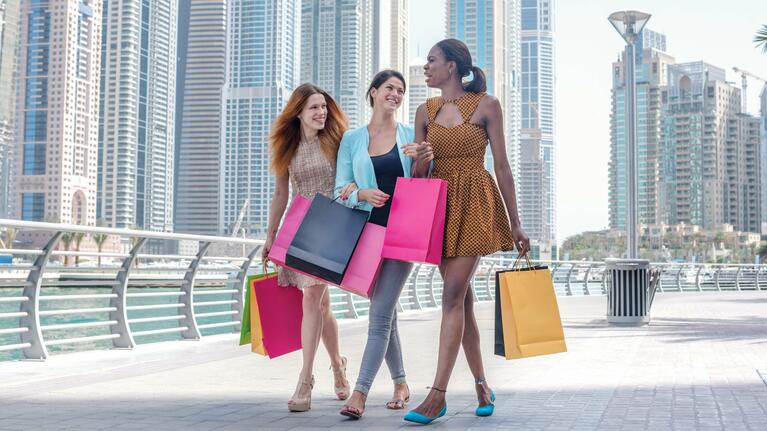 Whilst the narrow lanes of Dubai's souks were until very recently the only place to shop, the expectation that you need to haggle or be taken advantage of can make it less than relaxing. The air-conditioned arcades of their modern equivalent, Dubai's malls, have some extraordinary shopping opportunities. They don't call it retail therapy for nothing.
Dubai being Dubai, its malls are glittering – sometimes literally – representations of conspicuous consumption. But even if you're not someone who enjoys shopping for shopping's sake, their range of alternative attractions still makes them a good bet when considering relaxing things to do in Dubai. Mall of the Emirates hosts Ski Dubai, complete with live penguin meet and greets, whilst Dubai Mall provides a home for the denizens of the deep at Dubai Aquarium and Underwater Zoo.
Marvel at sparkling waters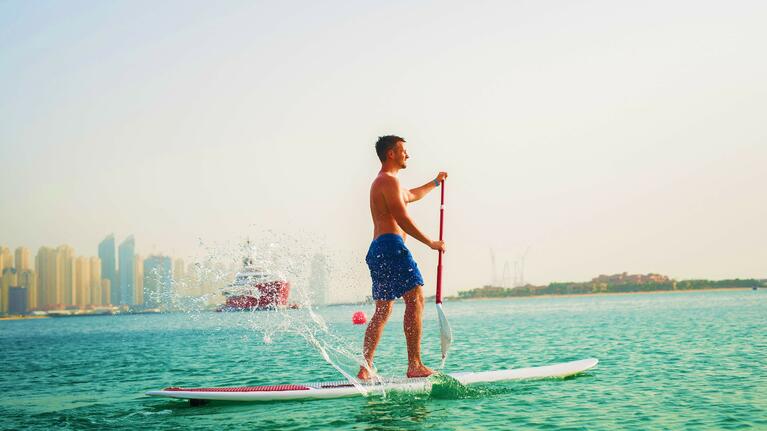 The sound of waves is known to bring down heart rates, and most of Dubai's neighborhoods are close enough to waters to make this another option for the most relaxing things to do in Dubai. Traditional trading vessels known as dhows continue their passage as they must have done for centuries. Today, they are just as likely to be carrying tourists on a dinner cruise along Dubai Creek than cargo, taking in some of Dubai's top waterside developments.
The smooth waters that generally kiss the Dubai coast are also ideal for stand-up paddleboarding. The channels that slip between the island fronds of the Palm Jumeirah are a popular haunt for those stepping onto a board for the first time.
Drift amongst the clouds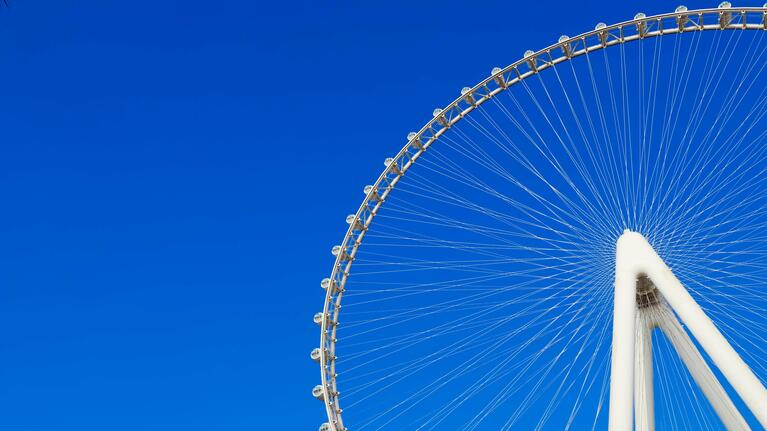 Arguably though, Palm Jumeriah's form is best taken in from the air. Most of us wouldn't claim to find skydiving a relaxing pastime – in which case, there is another way. The Ain Dubai observation wheel provides 38 minutes of airborne panoramas without the need of a light aircraft or checking if your life insurance is still in order. Reaching a top height of 250 meters – that's an almost unbelievable 75 stories up – views extend as far as the Burj Khalifa in downtown. Looking in the opposite direction, the gondolas of Ain Dubai are orientated to reveal the emirate's spectacular sunsets too.
Opt for some spa time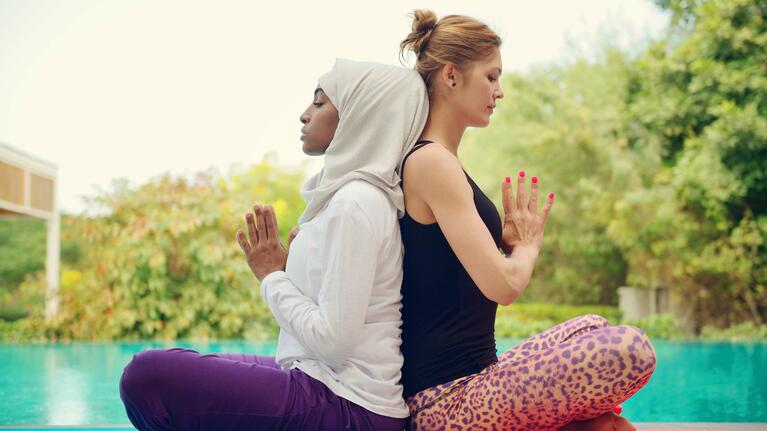 It doesn't matter whether you're new to the world of spas or looking for a very specific treatment, the likelihood is that there will be a spa somewhere in Dubai right for you. Those staying at any of Dubai's top hotels will find themselves no more than an elevator ride away from spas featuring spacious wellness centers and treatment lists reading like a who's who of international massage, from Japanese Iyashi to homegrown hammams. There's also a whole host of yoga-themed retreats, including 'underwater yoga' based at the Lost Chambers Aquarium of Atlantis The Palm.
Flop onto a sun lounger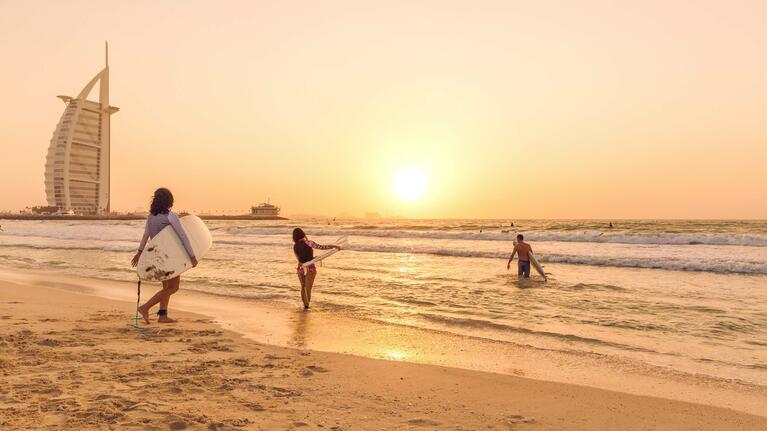 One of the closest stretches of free sand to the Burj Al Arab, in the early hours of the day Sunset Beach is quiet, making it a good shout for those seeking out a relaxing place to soak up the sun. As the day progresses it gets slightly busier, partly due to its proximity to the world's most luxurious hotel, but also because of its popularity with surfers. Numbers hit their peak as the sun sets, with those who've gathered to take in the nightly spectacle then dispersing to the nearby mall for a bite to eat or one of the nearby bars for a drink.
At the opposite end of the emirate, Al Mamzar Beach sits tucked into a tightly curved pocket of water backed by Alexandria Street and brushing the unmarked border with Sharjah. It's western side links to a park of the same name which incorporates 55,000 square meters of picnic-ready lawn and almost 2000 palm trees for shade.
The best ways to relax in Dubai
From massage tables to breakfast buffets, Dubai is a destination which knows what it means to relax. Carve out some me-time on your trip to tick off the most relaxing things to do in Dubai and you'll immediately feel the benefits. Head to Dubai with Go City, and you'll also gain reduced admission to many of its top attractions! Relaxing in Dubai doesn't have to break the bank!